Whether an adventure seeker, diner, photographer, tourist or Aucklander, the impressive views from the top of the Auckland Sky Tower are a must see in New Zealand's largest city. Standing proudly at 328 meters, the Auckland Sky Tower is the tallest man-made structure in the southern hemisphere. The 360-degree awe-inspiring views from any of the upper levels allows visitors to see up to 80km in every direction.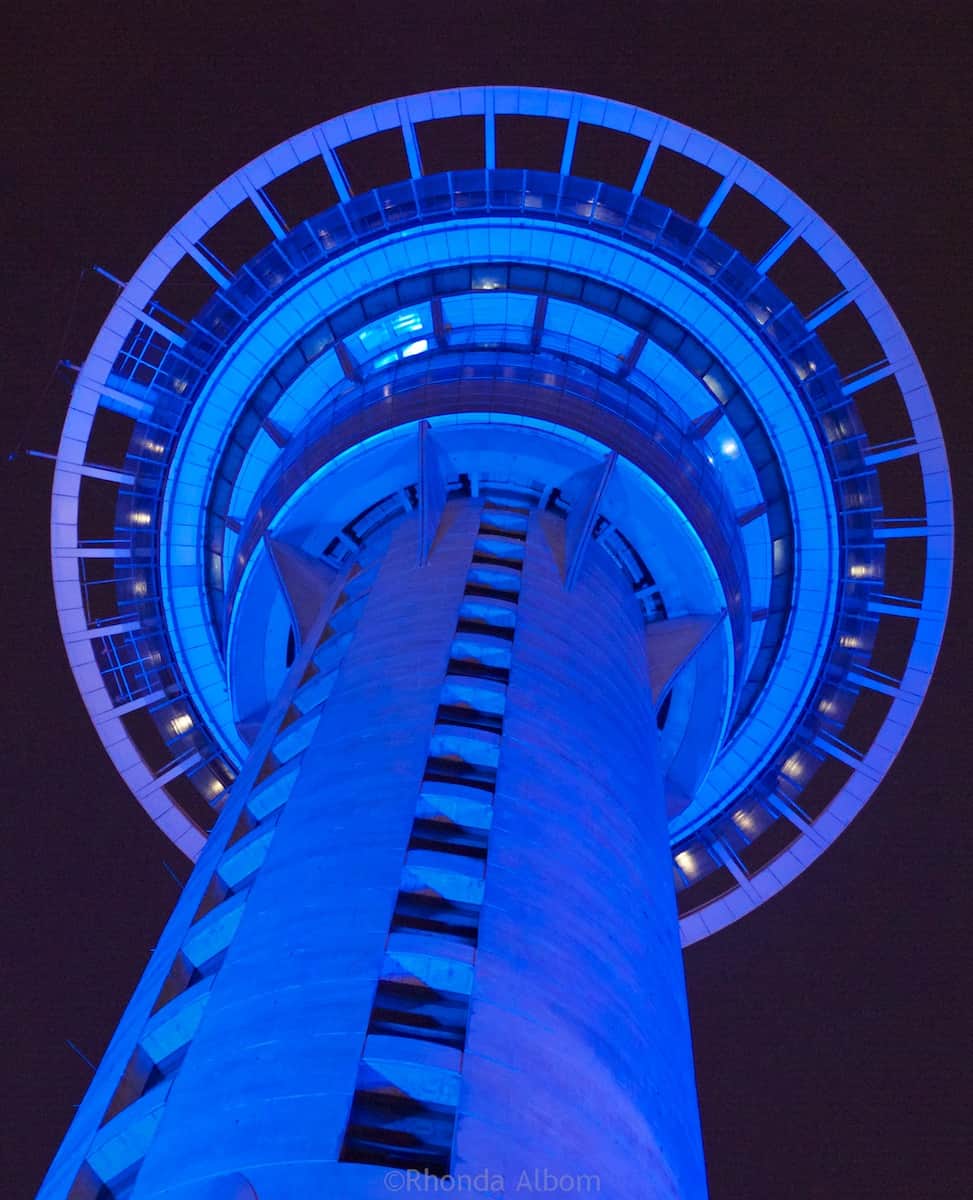 There are five ways to the top of the Auckland Sky Tower, and two ways down (one is the elevator). Adrenaline junkies know the other. Sky Jump isn't for me, although I did feel like a bit of a wimp upon learning that a 100-year-old took the 192-meter leap. The controlled jump allows you to fall at speeds of 85km/hour (it was slowed for the 100-year-old). While fast enough to satisfy any daredevil, it is slower than a traditional bungy jump, therefore allowing participants to enjoy both the thrill and the view on the way down.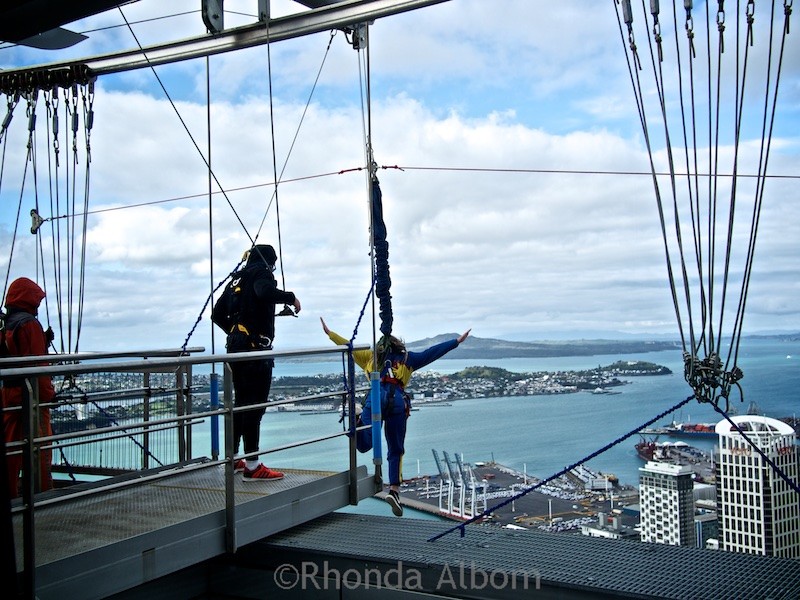 → Click here to check availability or book SkyJump
Sky Walk takes thrill seekers on a "walk" around the Auckland Sky Tower on a 1.2-meter wide rail-less ledge suspended 192 meters above the ground. Groups of up to six at a time take the walk with a guide.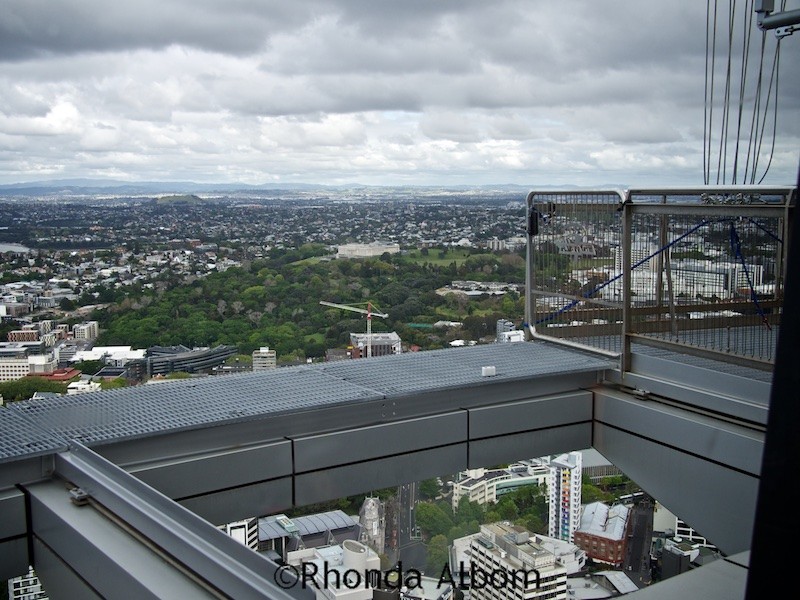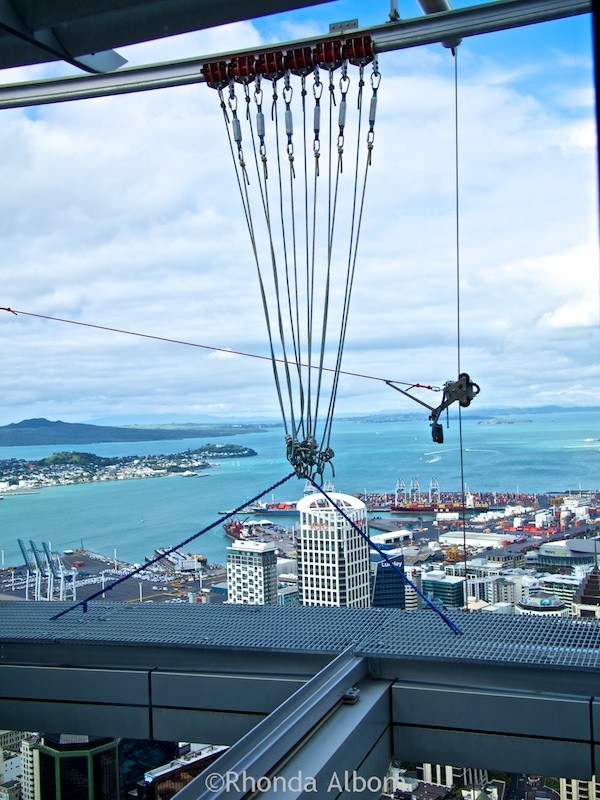 → Click here to check availability or book SkyWalk.
I am guessing that the observation deck gets the most visitors each year. From here, the views seem never ending without the adrenaline rush of the two above options.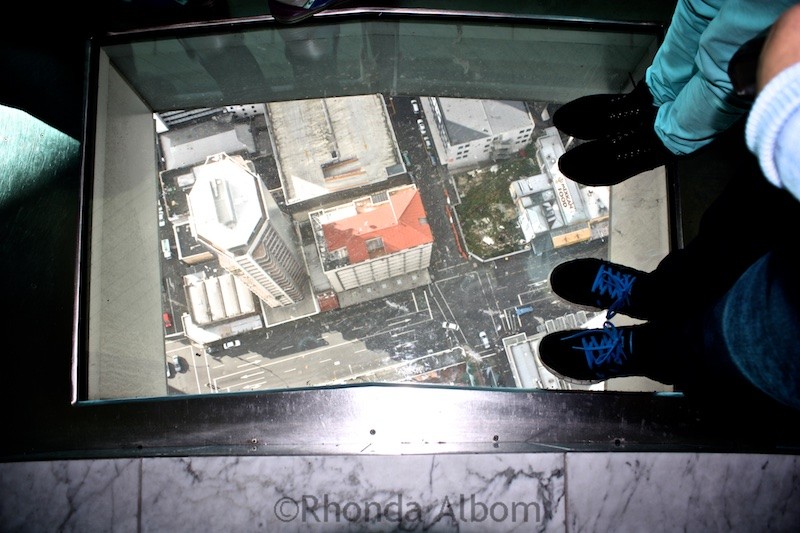 Diners also have two mouthwatering options. The Sugar Club by Peter Gordon is pure luxury surrounded by the 360 degree views of the Auckland Sky Tower. The menu ishigh-endd fusion, featuring daily temptations like Hiramasa Kingfish, Torched NZ Langoustine or Duck Breast Salad.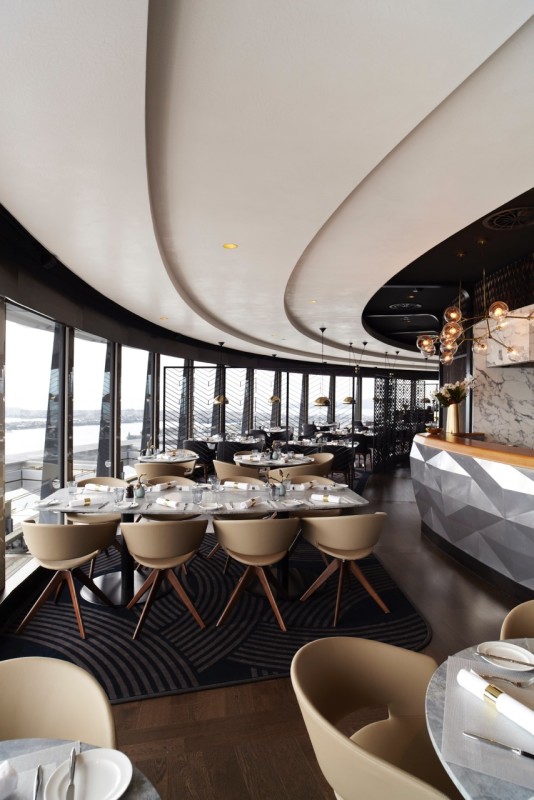 Also near the top, the always popular Orbit is New Zealand's only rotating restaurant. Taking one hour to do the full rotation, it allows diners an opportunity to see it all while enjoying a modern New Zealand menu.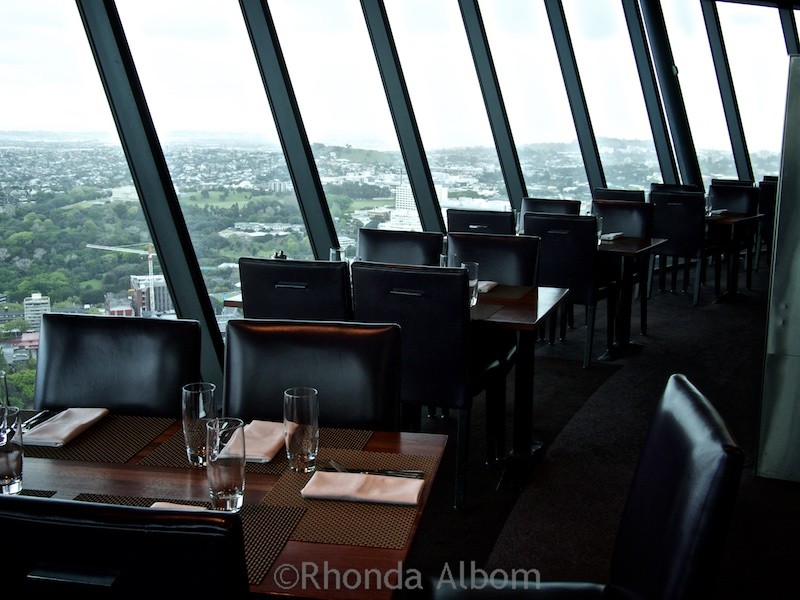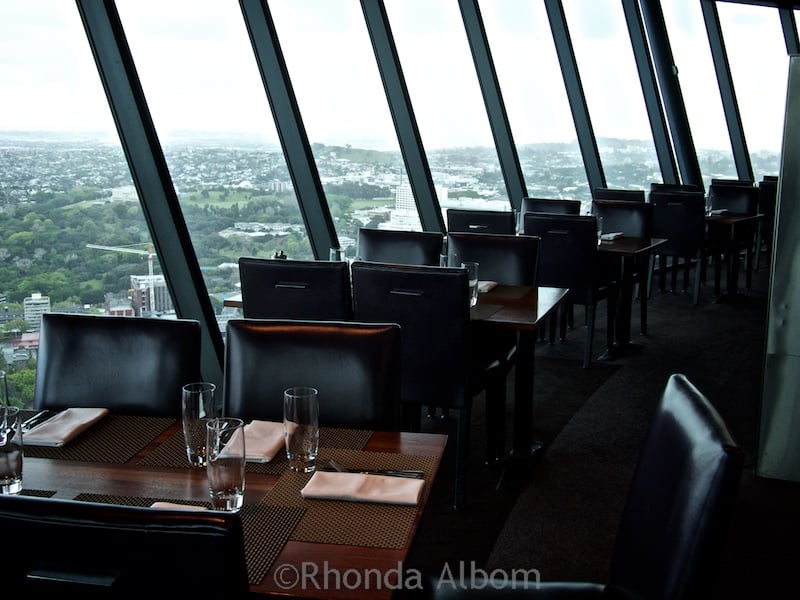 More on the Auckland Sky Tower
Please Share:
If you enjoyed this article, please share it on social media and pin it: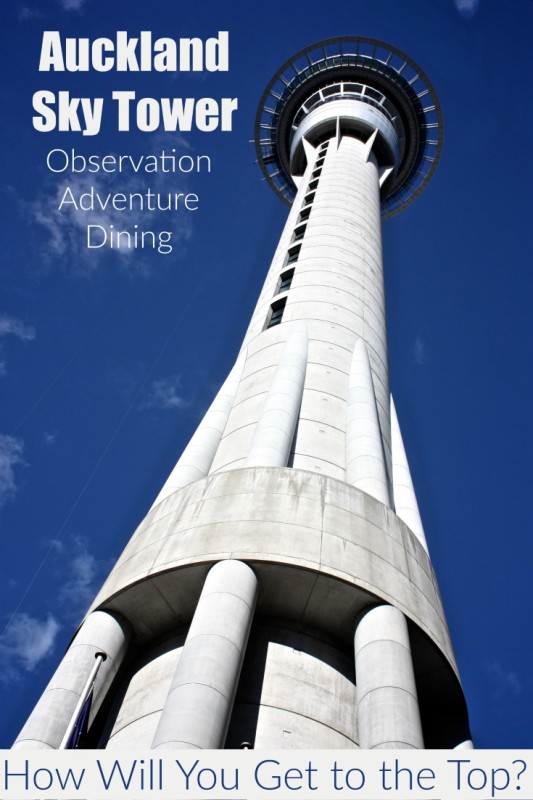 How are you going to get to the top of the Auckland Sky Tower? Would you take the jump?