Today is the last official day of summer in New Zealand, and Kiwis are making the most of the great weather. Over the weekend we headed to Devonport, a historic seaside town across the harbour from Auckland city. Standing on the Devonport Wharf, I felt as though we were the only Kiwis not involved in some type of water activity. Be it fishing, yacht racing, recreational boating, or just taking the ferry, everyone was enjoying the great day.
I was part of the fun while testing out my repaired camera. (If you have been reading for a while, you know it failed and was replaced in Vancouver last year). Looking out from Devonport Wharf, we could clearly see why Auckland is nicknamed "The City of Sails." Large and small, ferries to "The World", there were hundreds of boats in Auckland harbour.
I think my camera test is a success. What's your opinion?
And across the bay . . . This week The World sailed into Auckland. It is the largest private residential yacht on earth. The 165 cabins are each privately owned at a cost of well over one million US dollars each, plus expenses. Residents can live onboard at their leisure. The ship circumnavigates the globe about every 3 years. It has been sailing since 2002. Current owners represent 142 families from 19 countries.
Are you wondering which camera I prefer? The original is an Olympus OMD-Em5. The replacement is the step up Mark II. Hands down, it's the
Olympus OMD Em5 Mark II that gets my vote. Of course, I am used to how it works, and switching back to the original body is as much work as it was learning the new one. However, both are excellent choices and if you are a travel blogger whose primary focus is still images, and you are thinking about going mirrorless, either model would be a great choice.
Would you visit Devonport Wharf to fish, board a ferry, sail, or just enjoy the day? What camera do you carry?
If you enjoyed this article, please share it on social media including Pinterest: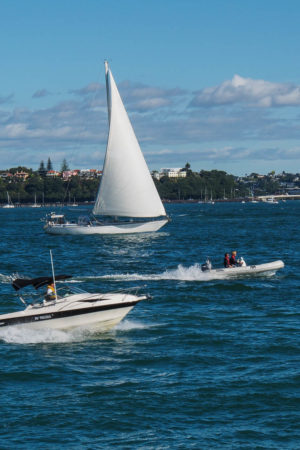 Grammarly proofread this article. (Try it for free)