If you are in Wellington or the Wairarapa and looking for something a bit different, head to Stonehenge Aotearoa. As the name suggests, this is New Zealand's stone circle, and while very different visually to others we have seen, it offers the same astrological and spiritual benefits.
About 11 kilometres off the main road stands Stonehenge Aotearoa, a stone circle so powerful it calls to nearly everyone.
Stone circles date back to the Mesopotamians, nearly 2000 years before Jericho. Stonehenge Aotearoa is New Zealand's stone circle.
A henge is a stone circle with lintels (blocks that are supported by something). Aotearoa is the Māori name for New Zealand.
We didn't know what to expect as we approached. What we found was not a replica of Stonehenge in Salisbury, UK, but rather a purpose-built structure of similar size to the one in England.
As Richard, the owner of Stonehenge Aotearoa, says, " If you want your stone circle to work, it has to be built for your surroundings."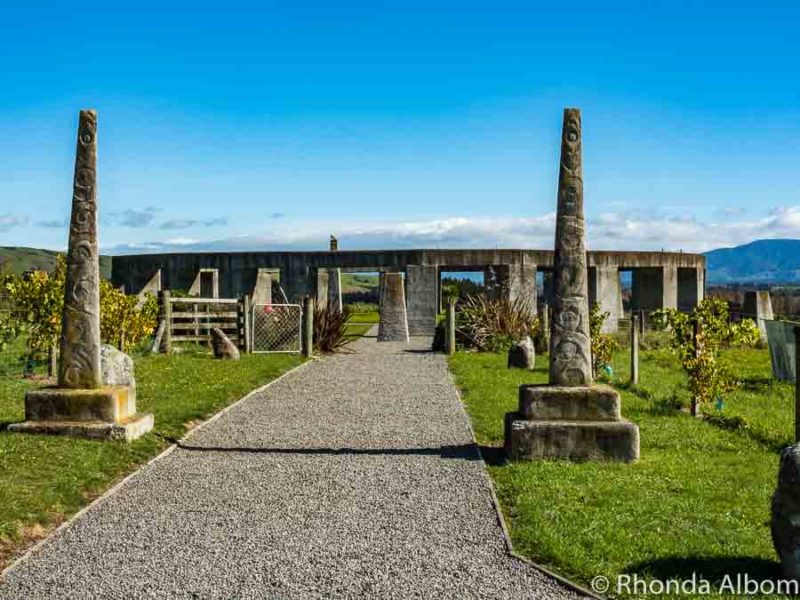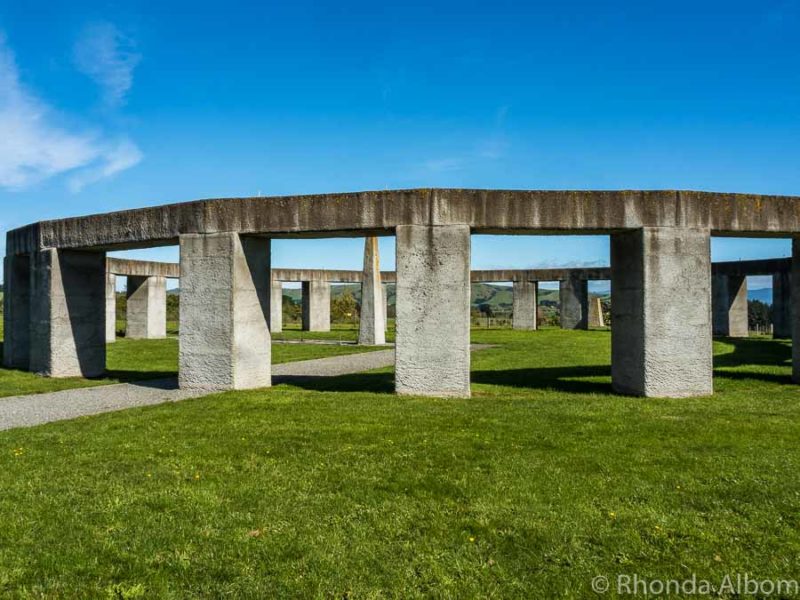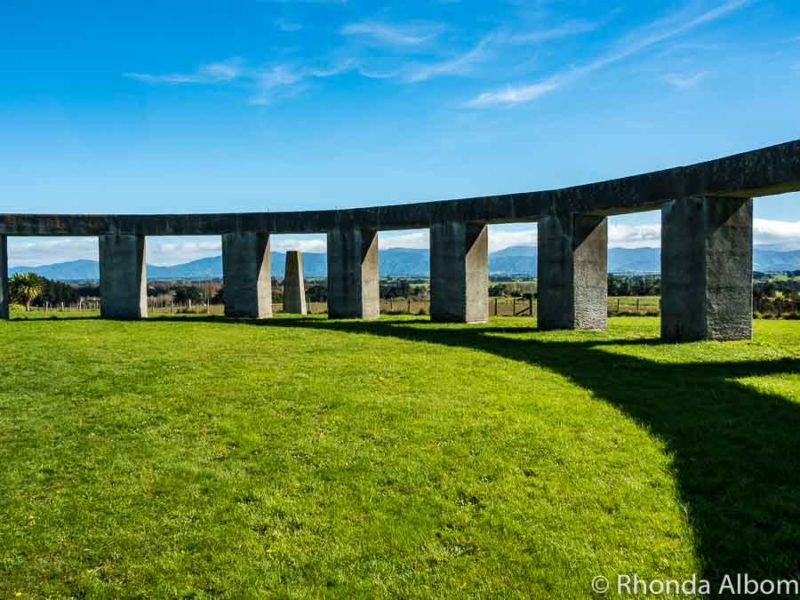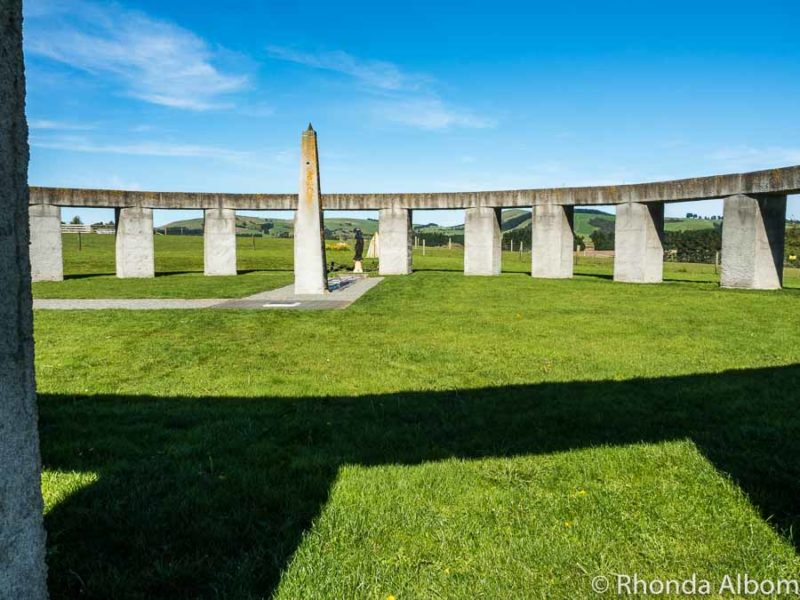 Stone Circles
The circular shape is found throughout history in Roman structures like the Colosseum or Pantheon and Newgrange outside of Dublin.
It holds some historical significance to nearly every major religion. Built correctly, as Stonehenge Aotearoa is, it is used to teach and inspire.
Rediscover the knowledge of our ancestors
Learn about the traditional Māori lunar calendar of time and seasons (called Maramataka)
Teach celestial navigation as the stones form a Polynesian star compass similar to Ātea a Rangi Star Compass that stands just outside of Napier, New Zealand.
Stonehenge New Zealand acoustics and other special features
Acoustically, Stonehenge Aotearoa is almost magical.
From the centre, one can eavesdrop on any conversation in the circle.
Sounds, such as music or clapping, originating in the centre of the circle are both amplified, and they accumulate as more people join in. Sounds from the edges can echo a few seconds later.
The power of chants and music inside Stonehenge Aotearoa and similar historical circles can be used to put people in a trance-like state without the use of drugs.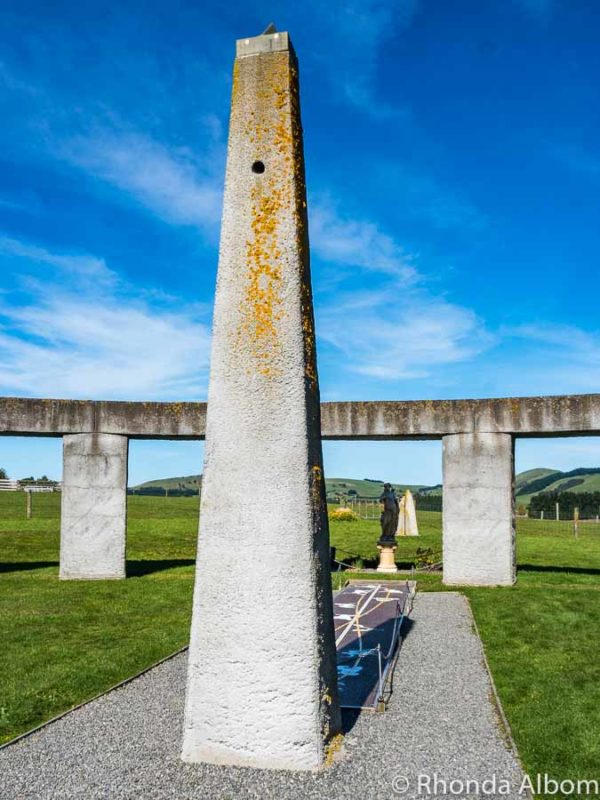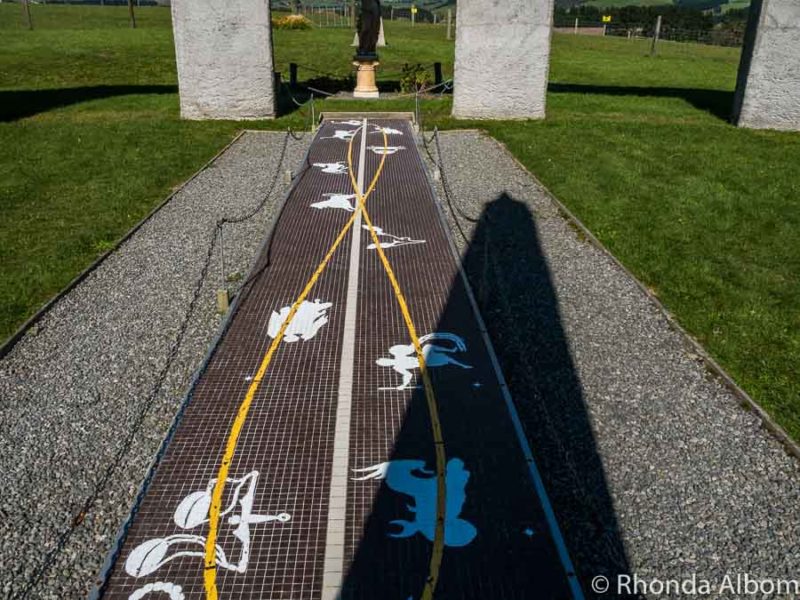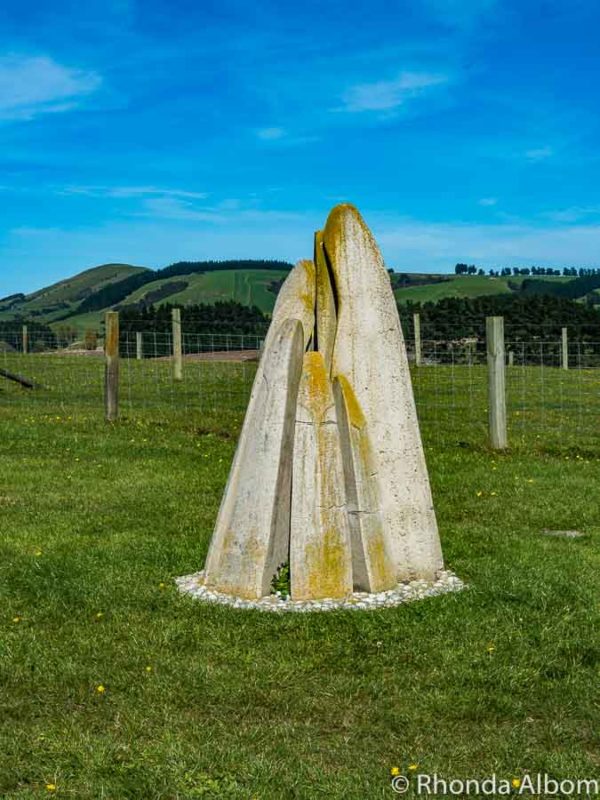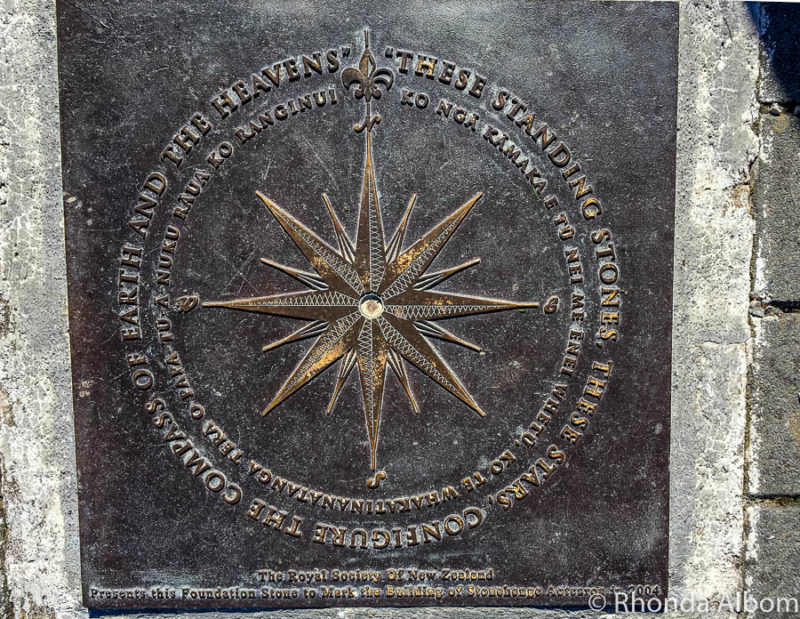 Other stone circles around the world that we have seen:
Stonehenge in England, built around 3100 BC, is probably the world's most famous stone circle. Charges apply.
Ātea O Rangi Celestial Star Compass in Napier, New Zealand, is designed to split the horizon into 32 equal areas for celestial navigation. It is free to enter.
Almendres Cromlech is a megalithic site outside Evora, Portugal, comprising a circle of 93 huge stones strategically placed there from 4000-5000BC. Located near Evora, it is free to enter.
A dedication to world peace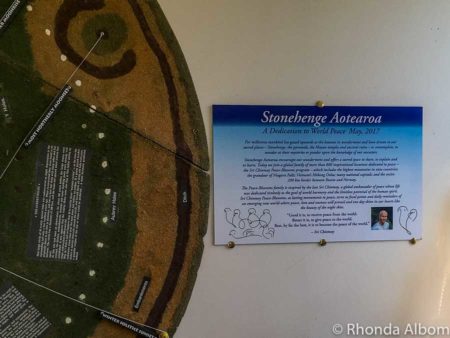 In May 2017, Stonehenge Aotearoa joined the Sri Chinmoy Peace-Blossoms program, a global family of more than 800 inspirational locations dedicated to world peace.
According to the dedication hanging on the wall of the office, the program includes the highest mountains in nine countries, the grandeur of Niagra Falls, Vietnam's Mekong Delta, many national capitals, and the entire 200 km border between Russia and Norway.
Practical information on visiting Stonehenge Aotearoa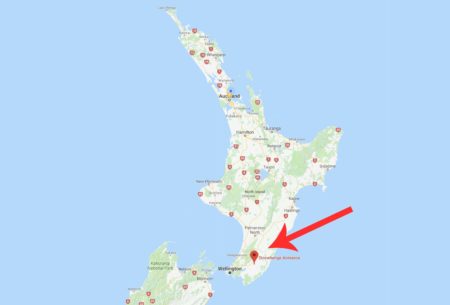 Stonehenge Aotearoa is located at 51 Ahiaruhe Road, Ahiaruhe, about an hour's drive through the beautiful Wairarapa region from Wellington. More specifically, it is a 10-minute drive off the main road from the town of Carterton. Click for driving directions.
Opening days change by the season. However, the hours are from 10 am to 4 pm on the days they are open.
Tour options include self-guided tours, guided tours on weekends or holidays, and private tours by appointment. Richard generally leads guided and private tours. He is knowledgeable and captivating, sharing historical stories that are both fascinating and a bit enchanting.
Be sure to ask for a Stonehenge Aotearoa map if you are taking a self-guided tour.
Stonehenge Aotearoa is also available for weddings or other private parties. Too late for us, as we have already married each other twice, but if you have a wedding coming up, this sure would be a memorable location.
Where to stay near Stonehenge Aotearoa
Carterton
For a small town, Carterton has an enormous number of highly-rated hotels, motels, and B&Bs. Click here to see hotels in Carterton
Martinborough
Or stay about 20 minutes south in Martinborough, in the heart of the Wairarapa wine region. From here, you can take a self-guided bicycle tour, a guided bicycle tour, or relax in a rickshaw while someone else does the pedalling. Either way, you get an opportunity to explore the region further and sample some fabulous New Zealand wines.
Save on your NZ trip with these resources
These are our go-to companies when we travel. We believe this list to be the best in each category. You can't go wrong using them on your trip too.
Check out our travel resources page for more companies that we use when you travel.
Save for later
If you enjoyed this article, please share it on social media and save it for later on Pinterest.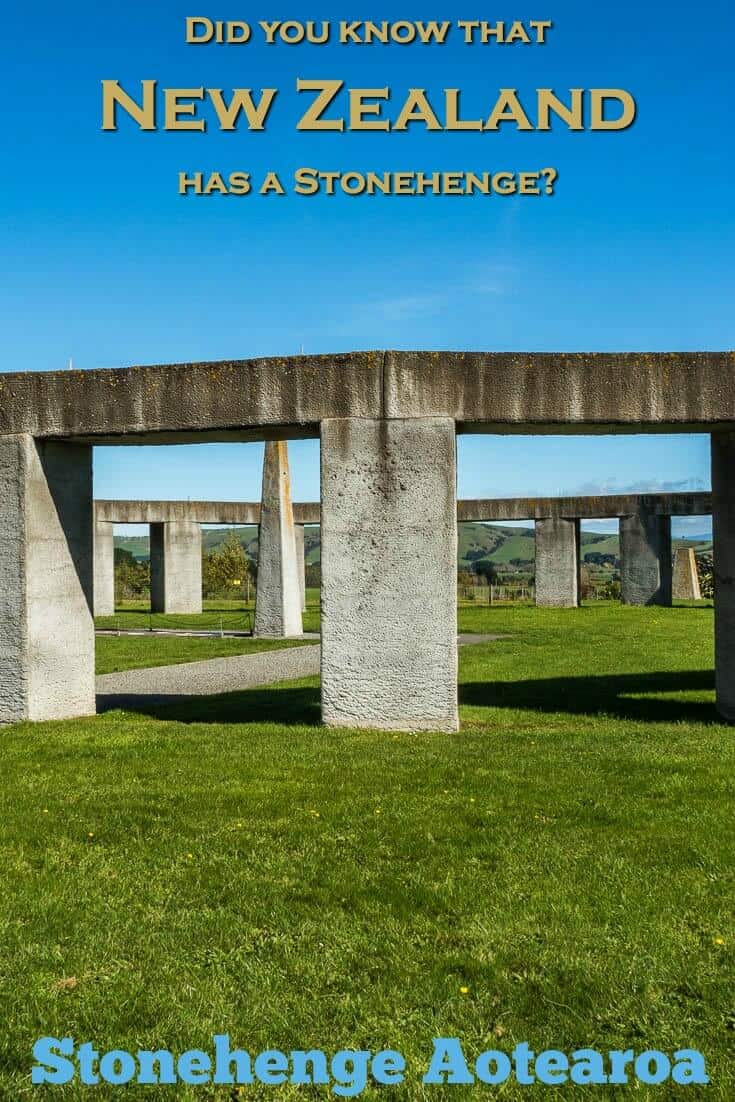 Read next: Enjoy an Auckland to Wellington Drive with These Stops
What will you do at Stonehenge Aotearoa?
Disclaimer: We were provided with a complimentary tour. However, the opinions expressed here are strictly my own.