Large windows and open balconies signified our arrival to the Mellah, the old Jewish quarter in Fes Morocco. These dwellings stand in contrast to the typical homes of Muslim families with their often small and hidden windows.
Jewish history in Morocco dates back to the 8th-century, and as recently as 100 years ago over 250,000 Jews lived in Morocco. Substantial emigration began with the establishment of the state of Isreal in 1948, and the Sephardic communities in Morocco declined dramatically. Today it is estimated that only 3,000 Jews remain in Morocco, most in Casablanca with only 150 still in Fes.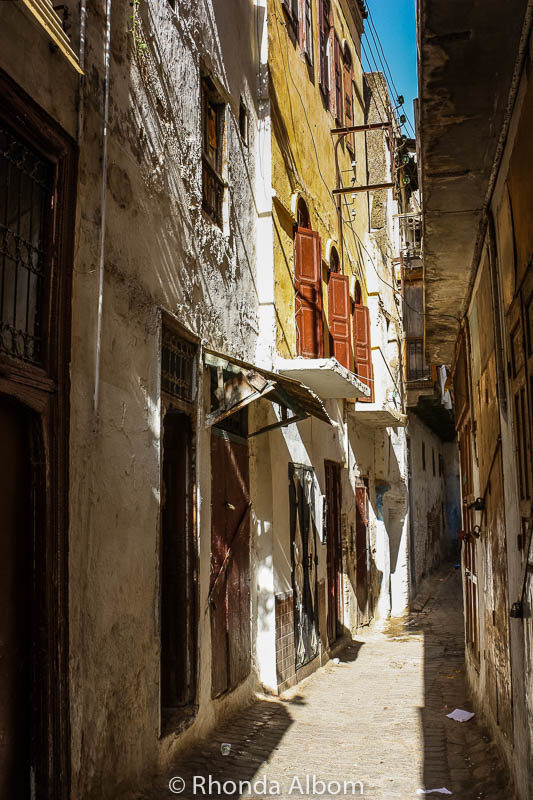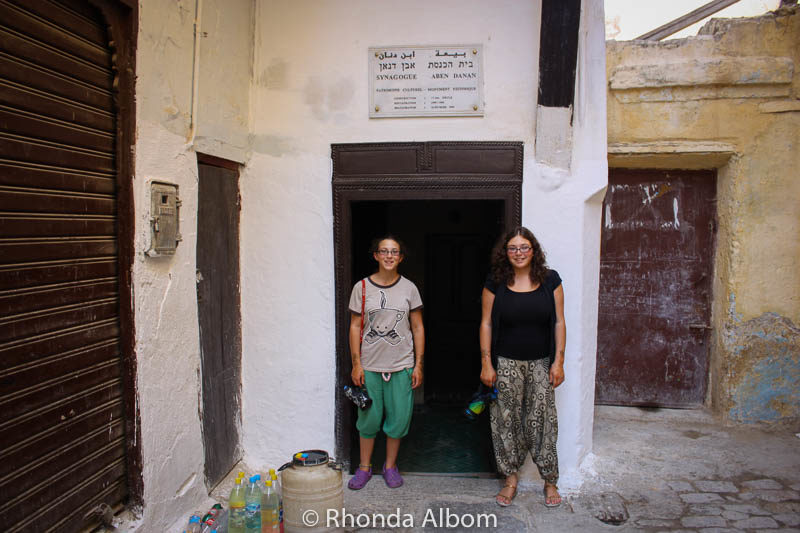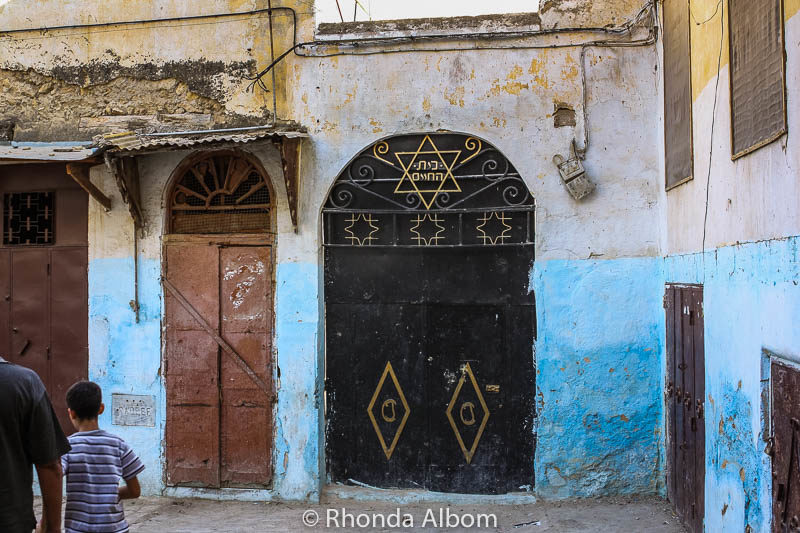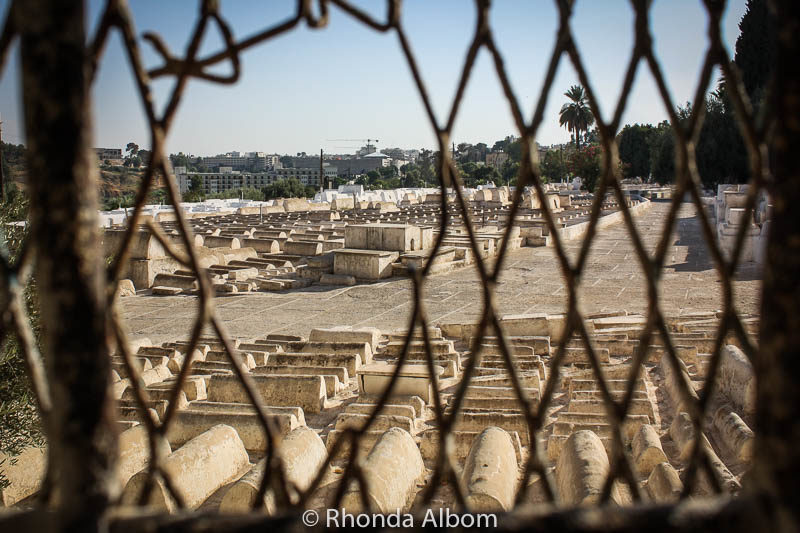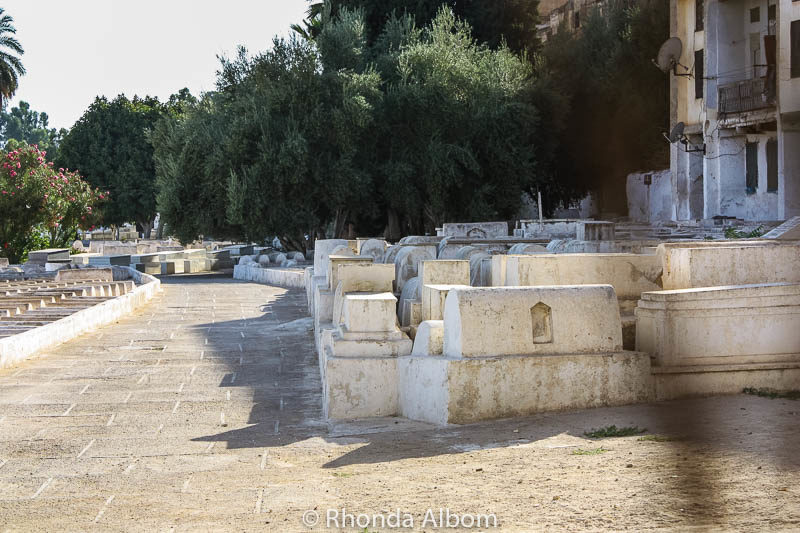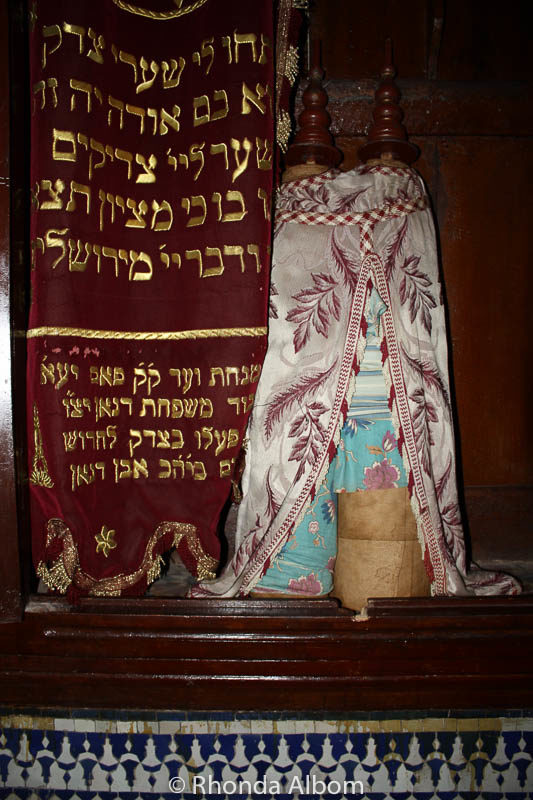 Take a Fes Tour that Includes the Jewish Quarter
Practical Information on Visiting Fes
We have visited Fes twice, as it is my favourite of the imperial cities in Morocco (Casablanca, Rabat, Marrakech, Meknes, and Fes).
The Mellah (old Jewish quarter) is near the royal palace and well outside the old medina.
You will need to locate the caretaker if you want to enter the synagogue.
Since 1999, the Jewish quarter of Fes has been slowly undergoing restoration with the aid of UNESCO funds.
This short video highlights the history of Jews in Morocco.
We stayed at Riad Al Atik in the old medina and recommend it if you are looking for a more traditional stay. If you prefer a more western experience, there is a Marriott and a Ramada in town.
⇒ Check price and availability at Agoda
or
⇒ Check price and availability in Fes at Booking.com
Have you been to the old Jewish Quarter in Fes? Did you know it existed?
If you enjoyed these images of the old Jewish quarter of Fes, please pin it on Pinterest: