As we continued to cruise north along the Norwegian coast towards Flåm the days got longer until it was never dark outside. The sun did dip just below the horizon for a few hours in the middle of the night, but it remained dusk. For a moment I wished that we had an interior cabin so we could have darkness overnight. However, I quickly got over it as I stared at the stunning coastline taking us to Flam.
Flåm is considered one of the most beautiful spots in the world, and now we know why. On our way, we had a full day at sea and woke up on the third morning to exquisite views out the cabin window. It wasn't until we went out on deck that the massive beauty took my breath away.
We typically do our own thing in cruise ports. Not today, not in Flam. There is too much to see, too little time, and an excursion that goes exactly where we want to go. Our excursion included a coach trip up the fjords with a stop at Tvindefossen waterfall (the fountain of youth) and two trains down, including the world famous Flam railroad. Interesting local guides joined us along the way, and they were all great – the crew from the MSC Opera are another story.
Our group was allocated a train car, and to our surprise the crew from our ship hopped on first, grabbing the best window seats for themselves. By the time we boarded, one of the crew members, who was sitting with his mate actually told my girls they had to sit with strangers as there were no more seats together. Makes you roll your eyes and wonder if MSC offers any customer service training to its staff.
Don't worry, you know we got it fixed, and it didn't spoil our day. Here are a few of my photos of this magnificent area of Norway that they call Flåm, none do this place justice: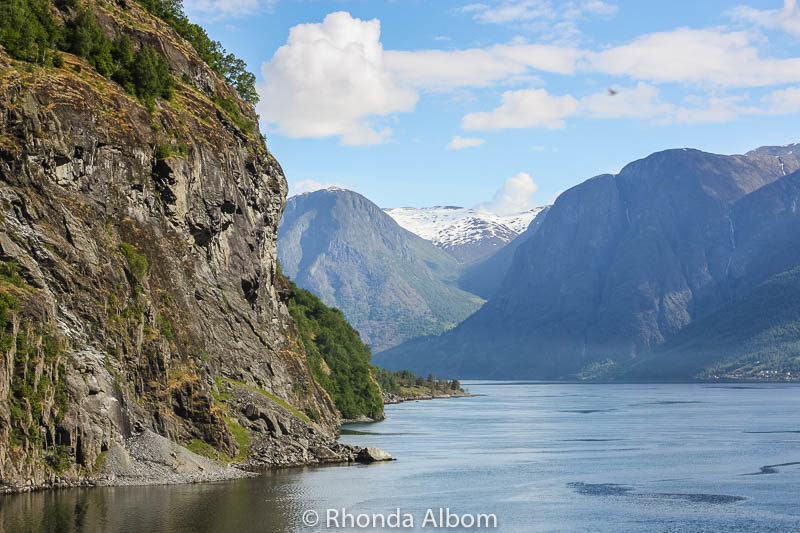 Flåm, Norway and the Ride to Voss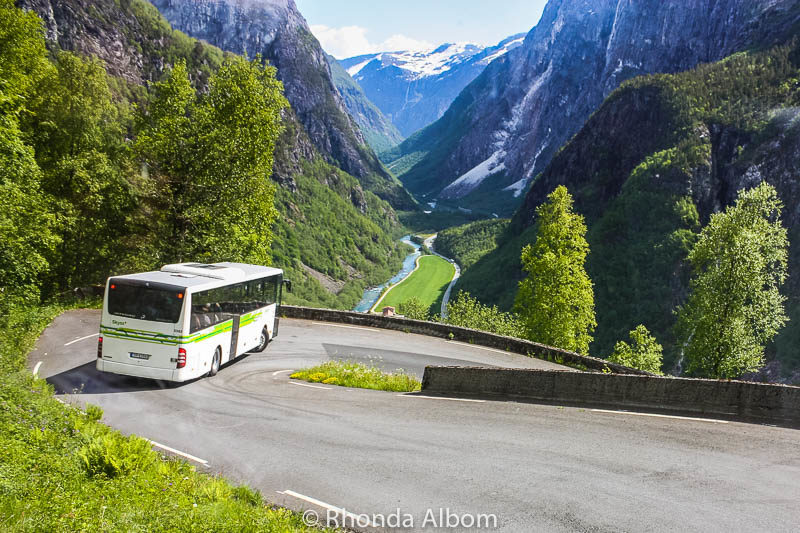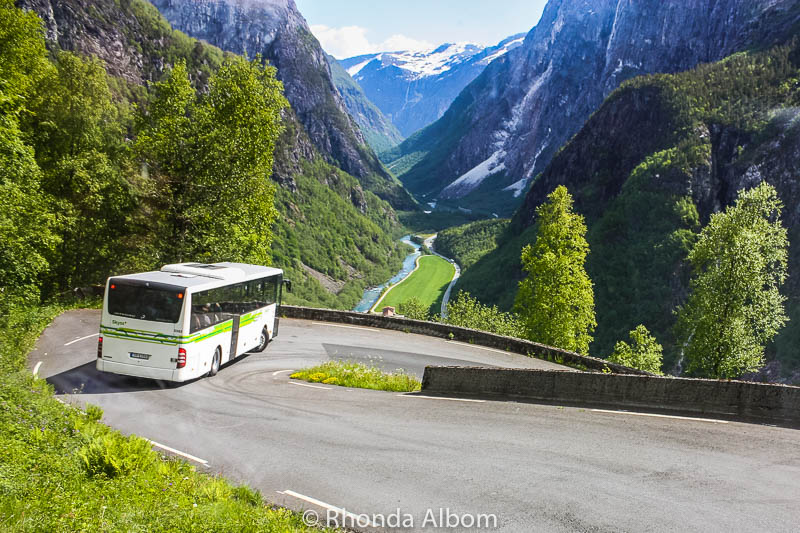 The Fountain of Youth
The fountain of youth – myth or reality? According to folklore and our extremely youthful looking Norwegian guide, Tvindefossen Falls is it. Located somewhere between Flam and Voss in Norway, we stopped, climbed and drank, using our hands to cup the water. Did it work? Maybe yes, maybe it's just silly, but either way, it was one impressive waterfall.
A better-known legend regarding the fountain of youth gained popularity in the 16th century. It is said that the Spanish explorer Juan Ponce de León, first Governor of Puerto Rico, was searching in 1513 (in the area that is now Florida) for a fountain that could restore youth to anyone. Is this another myth, or reality? Either way, he never found it. Maybe that's because he should have been looking in Norway.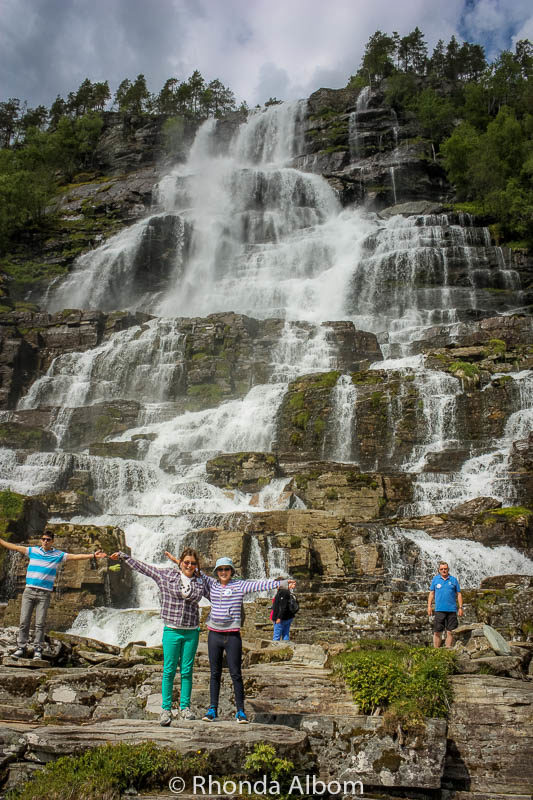 Voss Norway and the Flamsbana Train back to Flam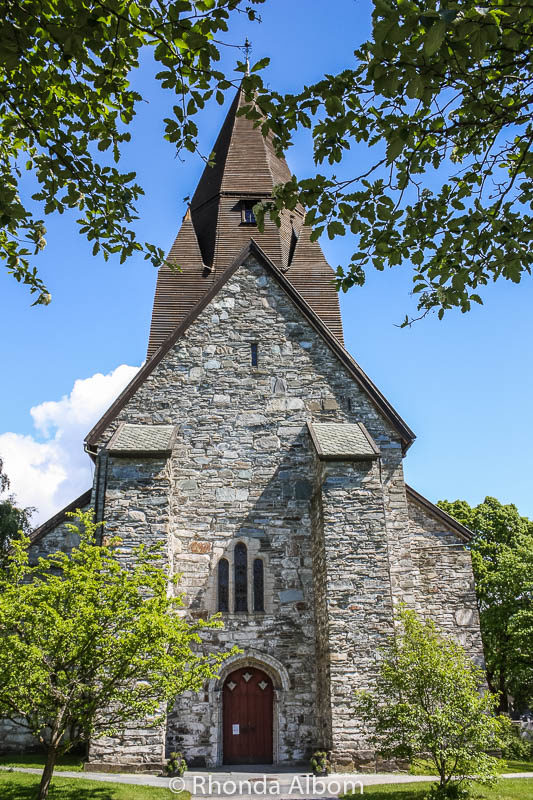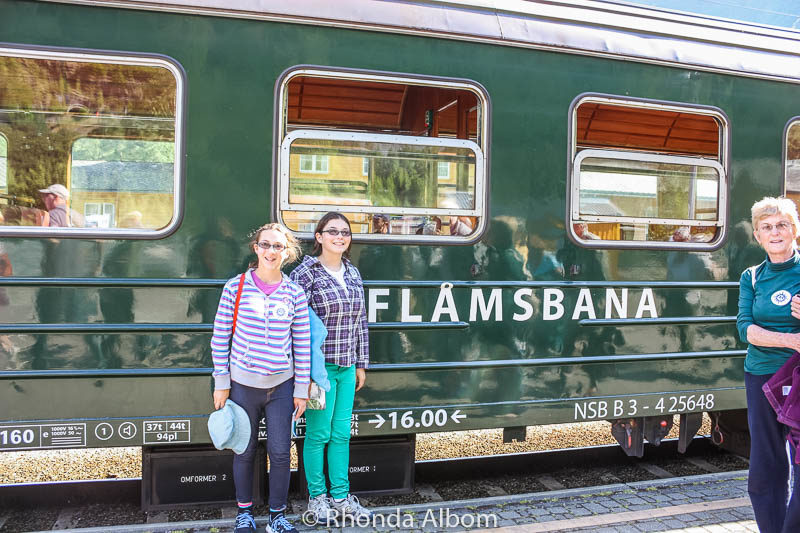 The Myth of Huldra
Can you see the "Huldra" in orange on the lower ledge – she is a mythical creature that attacks men to either kill them or make them do work. You can identify her as she has a cow's tail under her dress.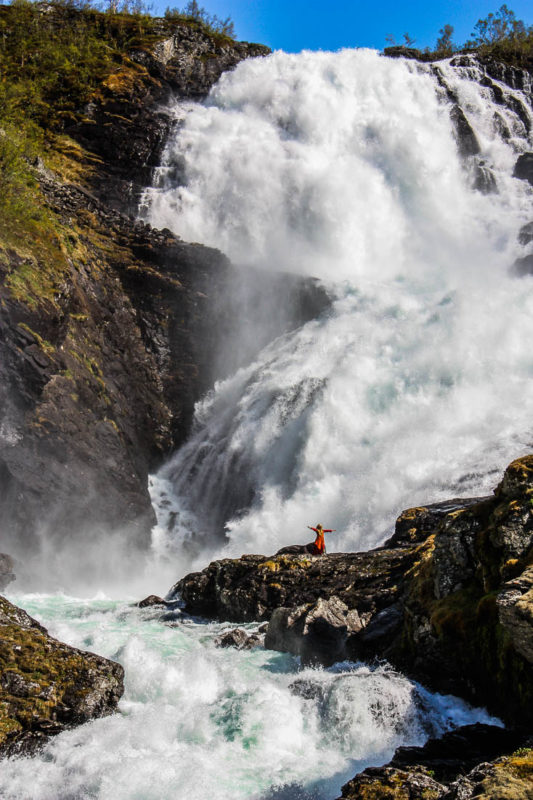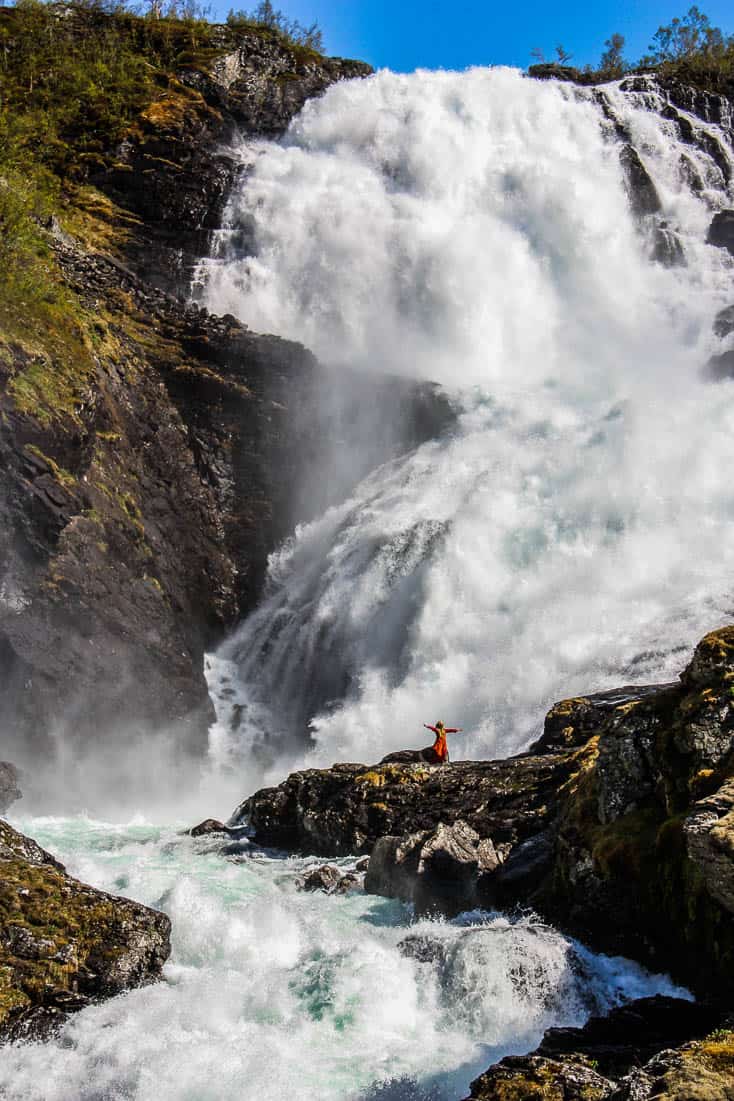 Practical Information on Flam Norway:
Flam was our first of three ports in the Norweigan fjords. It was the northernmost fjord we visited, followed by Bergen and Stavanger.
Our cruise originated in Southampton, England. While I am not a big fan of MSC, I believe cruising in the best way to see the fjords.
Norway is expensive. If you are planning to stay overnight, check Booking.com for the best prices.
What do you think of Flam? Do you think we really found the fountain of youth?