I didn't know it was possible, but this week keeps on getting better, once again thanks to my incredible cousin Karen. I thought it was fun having my name on a list, but this was even better.
Yesterday we pulled up to the Warner Bros studio security gate to pick up Karen after work. She was kind enough to let us drive her to work in the morning and then pick her up at the end of the day, allowing us a day with her car. So, we pulled right up to the gate and announced we were there to pick up Karen. The guard pulled out his list, looked us straight in the eyes, smiled and said, "Sorry, you're not on the list, you'll have to turn around and park out there on the street with all the other peasants." (I paraphrased a bit, maybe even added a few words).
Today was totally different.
We pulled up to the gate and not only were we on the list at another major studio, we had passes with our names on them!
So, that was that, we were on the lot, free to walk around. We watched the trolleys go by with all the people who had paid for the Warner Bros tour, and sometimes they stopped along side us and we could hear what they were saying. Mostly we didn't need to hear the words.
We could recognize the church from Back to the Future.
And the brownstones from Friends:
Plus the sets from so many movies: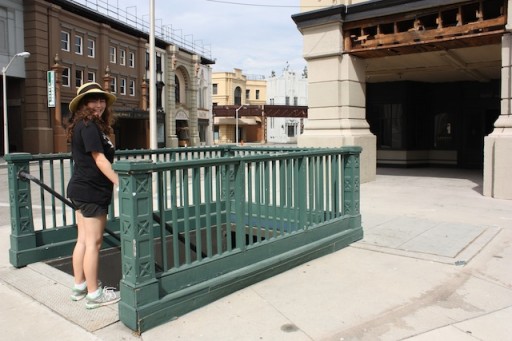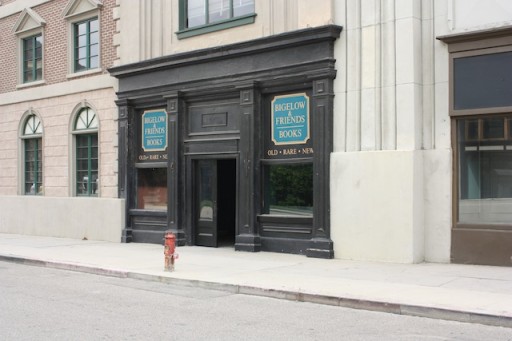 Then we walked past some of the 100+ sound stages, many with names on the building, others with labeled parking spots. We are so star struck, we were excited to see the parking spots for the Big Bang Theory, even though they don't film that show in July.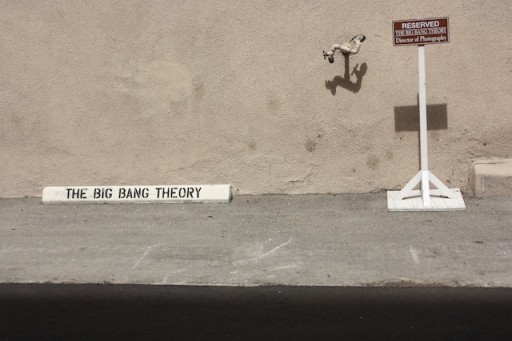 Then we got to eat where the stars eat, in the Warner Bros Commissary. I could tell you a list of the famous people who were there, but it is much better to leave it to your imagination – or I could 'fess up to the fact that by the time we got there it was nearly closing time and practically empty. Choose your version of the story.
Have you been to a studio? What's your favorite Warner Bros show?
All photos on this page ©Rhonda Albom 2013. All Rights Reserved.
Follow Our Overseas Adventures
We are currently touring in the US and our next stop is Alaska.
Related Links: