We knew the name Tillamook from the award-winning cheeses we had purchased so many times when we lived in California. What we discovered was ice cream, creamy fudge, and cheese factory tour that blew our mind. Each day they make 171,000 pounds of cheese.
Tillamook County is part of the Oregon coast. Its high rainfall, rivers, and ocean create a fertile region that naturally grows nutrient-rich grass, perfect for dairy cows. The first Tillamook County cheese to win an award did so at the 1904 World's Fair in St. Louis. Since that time they have earned over 750 awards. Being farmer-owned, the milk goes from farm to cheese in less than 24 hours. The cheese is then aged from 60 days to over 3 years. And the best part, all products are made as naturally as possible.
Stepping inside was a sharp contrast to the natural coastline we had been enjoying. It was bright, lively, and filled with happy people. No wonder it draws over a million visitors each year. The factory tour is self-guided and quite fascinating. Best shared in photos (shot through the glass observation windows):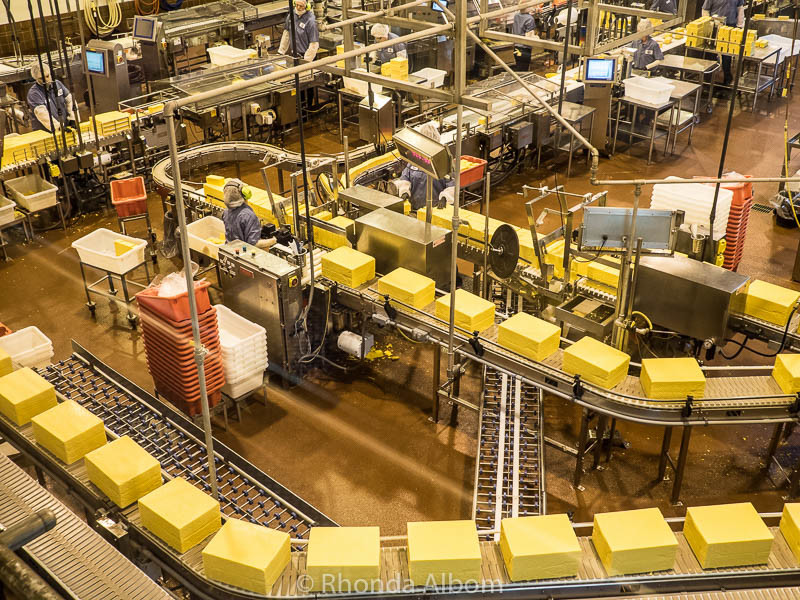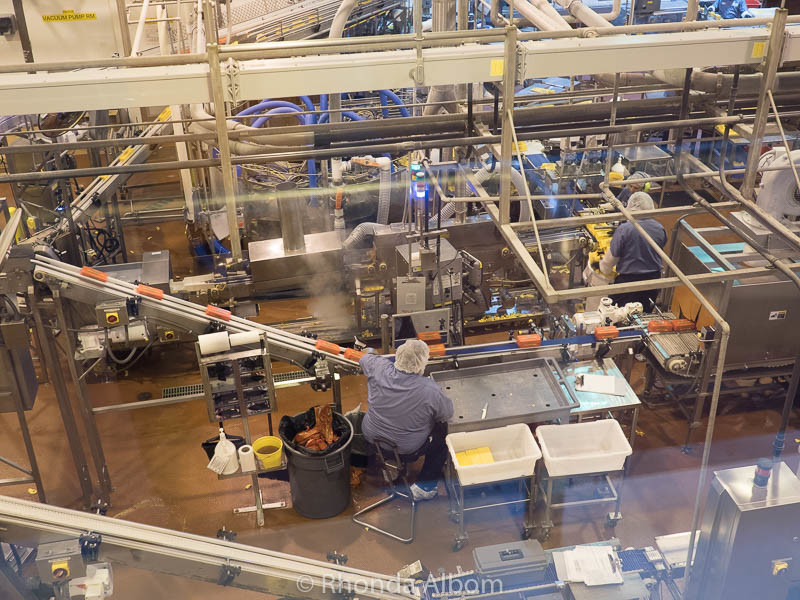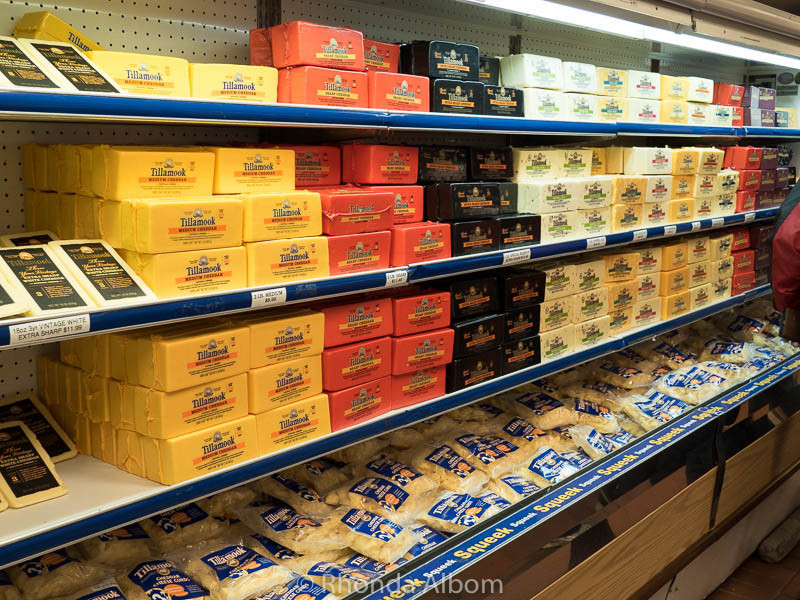 Practical Information:
Have you visited the Tillamook factory? Have you enjoyed any of their products?
If you enjoyed this article, please pin it: