Astoria sits in the northwest corner of Oregon, at the base of the Columbia River. It is the first permanent settlement on the west coast. It's an adorable city built around the fishing, lumber and fur industries, yet its main waterway holds many hazards. Astoria was our first overnight stop as we began our adventure driving the Oregon coastline.
The streets are filled with old houses, some charming, others showing their age.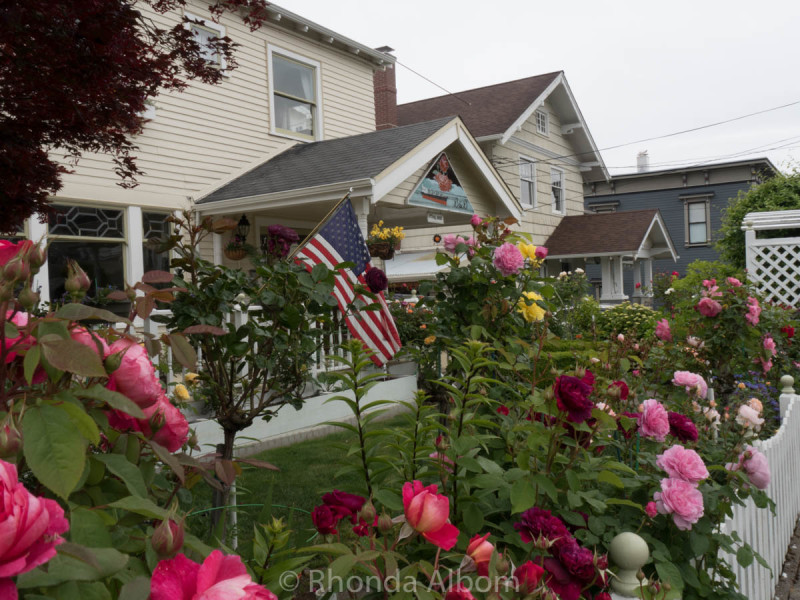 With several sites to choose from, we opted to visit the Astoria Column, Columbia River Maritime Museum, the sea lions, and a legal marijuana dispensary.
Astoria Column
I wasn't looking forward to climbing the 164 spiral steps of the column. To be honest, they were a bit dizzying at times, and a bit nerve-racking as we passed people going in the other direction. However, the view from the top was worth the effort.
View from the top of the Astoria Column
Columbia River Maritime Museum
The Maritime Museum focused on the local area and the Columbia River including coast guard rescue, fishing and whaling, and the treacherousness of crossing the bar. It tells many stories of survival and bravery and even more of defeat.
Sea Lions
We also went to see the sea lions that have taken over one of the piers.
Practical Information and Tips on Astoria
If you find yourself hungry in Astoria, there are plenty of options. We made an excellent choice with Clemente's Cafe and Public House on the waterfront (175 14th Street), where hubby had what he calls the best Cioppino he has had in years. I had fresh salmon with a side of root vegetable mash and it was great. Owner/chef Gordon is talented and passionate.
We found the sea lions at Leif Erikson Dr at 36th St.
An annual parking pass is only $5 for the Astoria Column. It, along with a glider ($1) to throw off the top, can be purchased at the gift store in the parking lot.
Looking for more Oregon photos, be sure to check out this stunning book by Greg Vaughn, fellow travel blogger: A guide to the natural landmarks of Oregon.
Astoria was the starting point as we drove down the Oregon Coast to San Francisco, a small segment of any USA exploration.
Have you been to Astoria?
If you enjoyed this article, please share it on social media, including Pinterest:
Disclaimer: We are frequently provided with a complimentary entry or other benefits, however, the opinions expressed here are strictly my own.