The Museum of Flight is an unexpected treasure that caught me off guard. Being married to a rocket scientist, we naturally added it to our Seattle itinerary. Upon arrival, I had intended to stay about 90 minutes. Four hours later we were still captivated, learning, and enjoying every moment.  Huge planes hang overhead side by side smaller ones, flight simulators allow visitors to fly (most for an extra fee), spacecraft link us to outer space, and the signage connects the craft to key moments in history.
Having enjoyed both the Cite de L'Espace in Toulouse, France and MOTAT's Aviation Hall in New Zealand, my expectations were high, yet they were still vastly exceeded. With over 150 aircraft and 25,000 smaller objects, I am sure there is something to catch the attention of everyone. Even rocket scientist hubby saw things he had only ever heard about before.
Here are some of our highlights: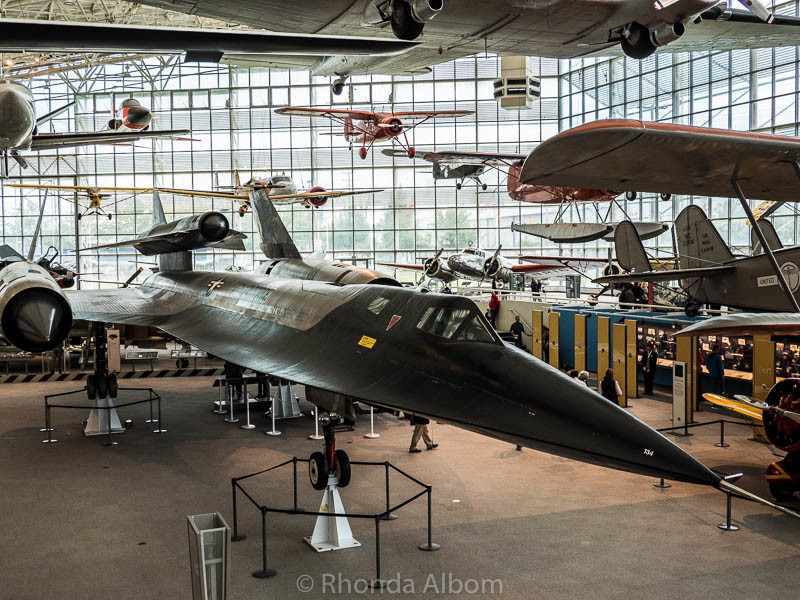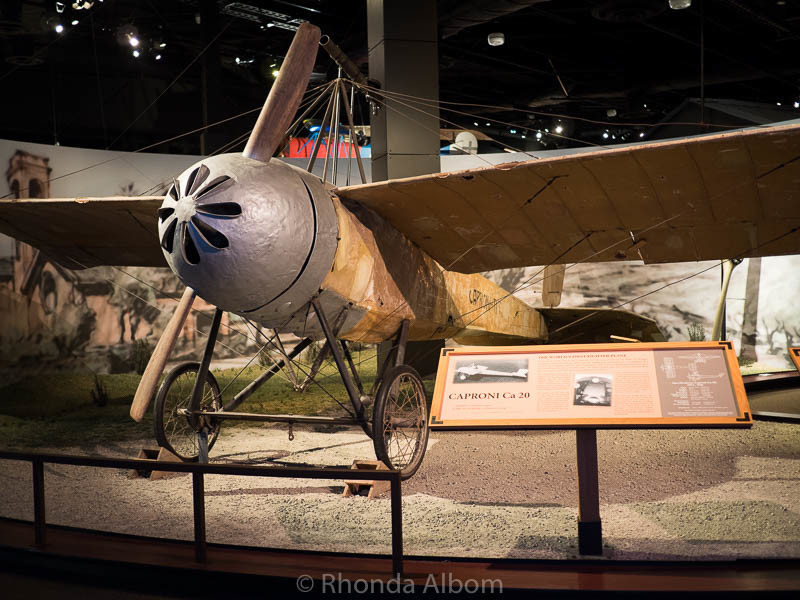 There's much more. This is only some of it:
The Flight Zone allows kids hands-on experimentation with cockpits, instrumentation, a balloon gondola basket, and more. Special workshops or activities are available on weekends.
The museum encourages flight crews who visit to leave their signatures on inconspicuous areas of their planes (like the front wheel well). 
A simulated air traffic control tower overlooks the King County International airstrip.
Nicknamed the "Red Barn," the original Boeing Factory has been a part of the museum since 1982 and now is home to Boeing memorabilia and other interesting documentation including original letters from the Wright brothers.
In late October, the museum converts its trench area in the WWII exhibit to a "Museum of Fright."

The

most unique opportunity is a 30-minute shuttle trainer tour of the Full Fuselage Trainer (FFT) used by every NASA astronaut that flew on the Space Shuttle. These tours are limited to six persons per session, have lots of restrictions, and require an extra fee.
Practical Information: 
Check out the Museum of Flight's official webpage.
Located at 9404 East Marginal Way S. in Seattle it has plenty of free car parking. Should fly rather than drive, there are five airplane spots, however, these need to be reserved at least a day in advance.
The museum is open daily from 9 am to 5 pm. On the first Thursday of each month, the museum has a late night with free entry from 5 to 9 pm.
You can experience the museum on your own, join a docent-led tour, or rent an audio guide,  available in seven different languages.
There is a cafe with sandwiches, snacks, and beverages.
The Museum of Flight is a Smithsonian Affiliate institution.
My overall impression of the Museum of Flight: It's a must-see in Seattle as well as when touring America. Allocate at least two hours, four would be better.  I expected hubby to love it (and he did), but it really took me by surprise.
Have you been to the Museum of Flight? Will you add a Shuttle Trainer Tour when you visit?
If you enjoyed this article, please add it to Pinterest and other social media.
Disclaimer: We were guests of the Museum of Flight's PR department, and given a complimentary tour. The opinions expressed here are strictly my own.