A vibrant city, I instantly fell in love with our Seattle itinerary. We only had a weekend but found plenty of things to do in Seattle, Washington.
Located on Puget Sound in the Pacific Northwest corner of the USA, it reminded me of our home in Auckland, New Zealand. Water, mountains, forests, and green parklands surround both cities.
In Washington, the nearby evergreen forests are massive, thus giving it the nickname of "Emerald City."
To hit the highlights, we have created a Seattle itinerary filled with 10 fun things to do in Seattle Washington.
We love this city and saved tons of money on entry fees with the Seattle CityPASS as it included the places we wanted to visit. It provided us with both quick and easy access to several Seattle highlights as well as 50% savings over the total cost of these activities, had we paid for them each individually.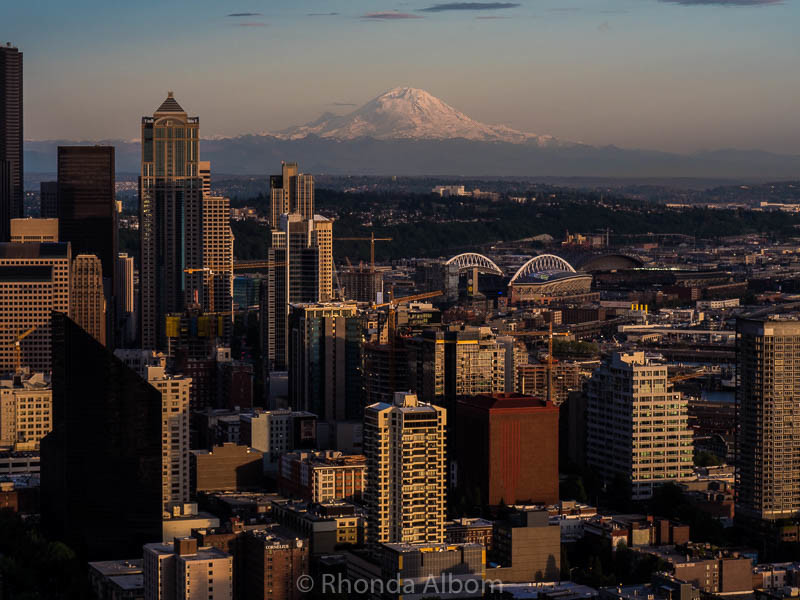 This site contains affiliate links to products and/or services. We may receive a commission for purchases made through these links at no additional cost to you.
Top 10 things to do in Seattle
Pike Place Market
The Seattle Aquarium
Argosy Cruises
The Seattle Great Wheel
Waterfront walk
Chihuly Garden and Glass
Seattle Space Needle
EMP Museum of Pop Culture
Collections Cafe
Museum of Flight
Seattle Itinerary Day 1: Seattle Waterfront
1. Pike Place Market
85 Pike Street, Seattle
Hours vary by shop

A favorite destination amongst tourists and locals, Pike Place Market is one of the United States' oldest continuously operating farmer's markets as well as being a community resource for low-income families. Whatever it is you are looking for, you can find it here. Flowers, fruit, and vegetables are everywhere.
Nevertheless, for me, watching fishmongers toss fish through the air is one of the best things to do in Seattle. The market it huge and can be navigated on your own, or opt for a Pike Place Market Chef-Guided Food Tour that includes history and samples. The highly-rated tour is a great way to ensure you see the highlights.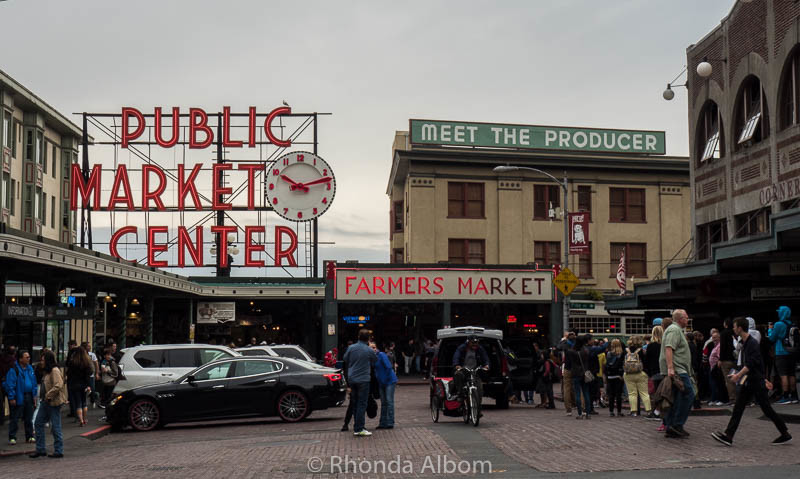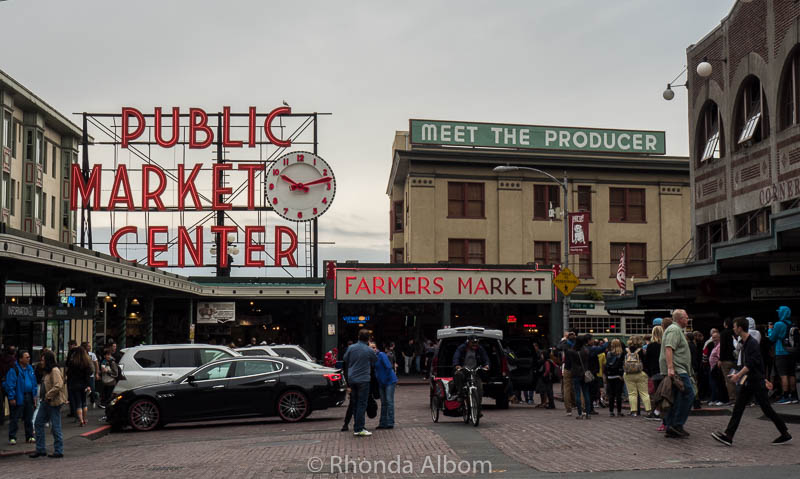 2. The Seattle Aquarium
1483 Alaskan Way, Seattle
Open daily from 9 am to 6 pm

Home to the marine life of Puget Sound and around the world, the Seattle Aquarium's mission is "Inspiring Conservation of Our Marine Environment." There are hands-on opportunities for children, and plenty to see for adults. Puffin birds and the sea otters are two of the more unique creatures we saw. The aquarium is a featured destination of the Seattle CityPASS.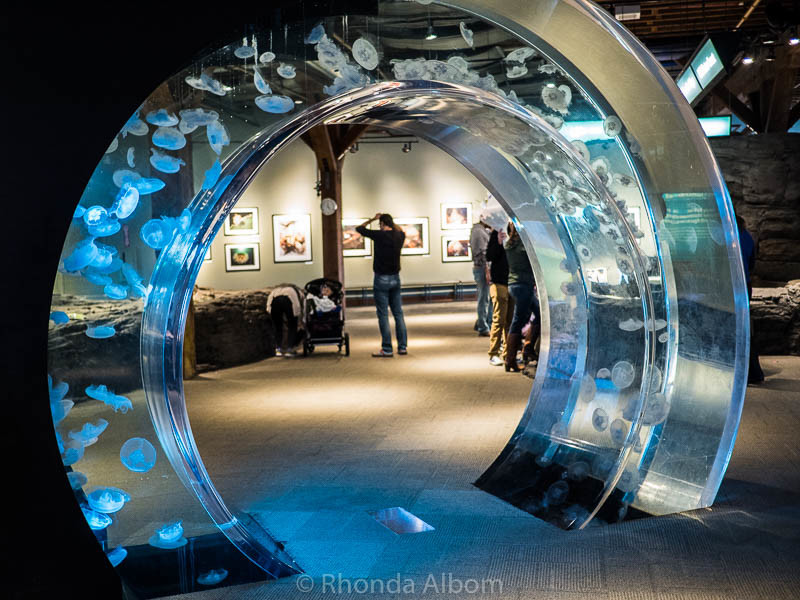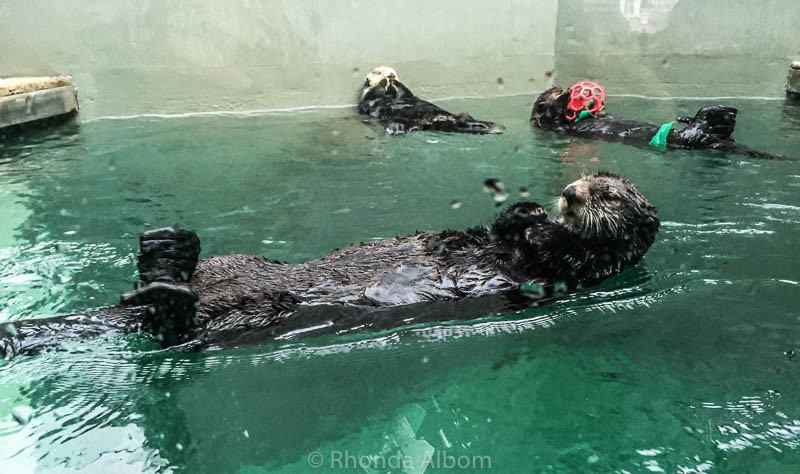 3. Argosy Cruises
If you have the CityPASS you can substitute Woodland Park Zoo

Avid sailors, we love to view a city from the water. However, the weather was quite cold and misty and we opted not to join into any of the day cruises. Even skipping this activity that is included in the Seattle CityPASS, we found the pass offered us overall savings.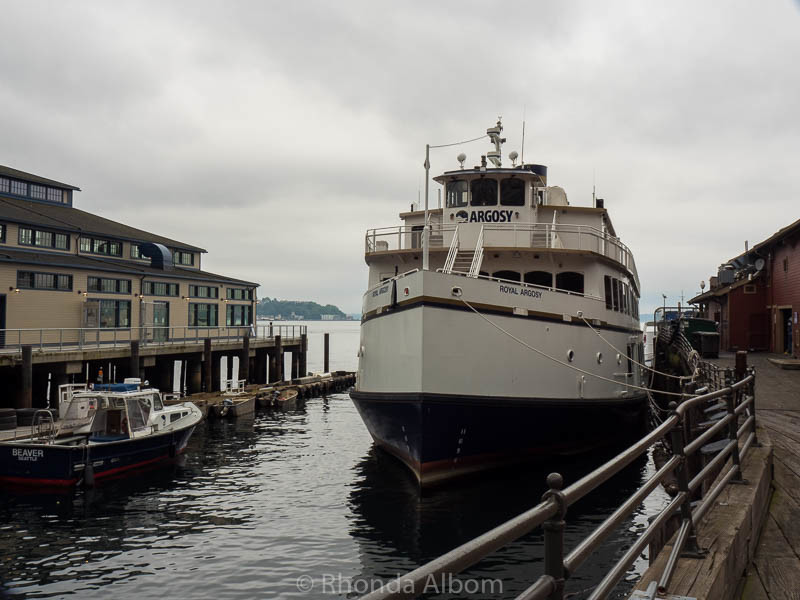 4. The Seattle Great Wheel
1301 Alaskan Way, Seattle
Hours: Friday and Saturday: 10 am to 11 pm
Sunday: 10 am to 10 pm
Monday thru Thursday: 11 am to 10 pm
Boasting breath-taking views of Puget Sound from 200 feet above the water, we opted to skip the Great Wheel on a cloudy day that we visited, as visibility was limited. It runs until 10 pm on weekdays and midnight on weekends making it one of many things to do in Seattle at night.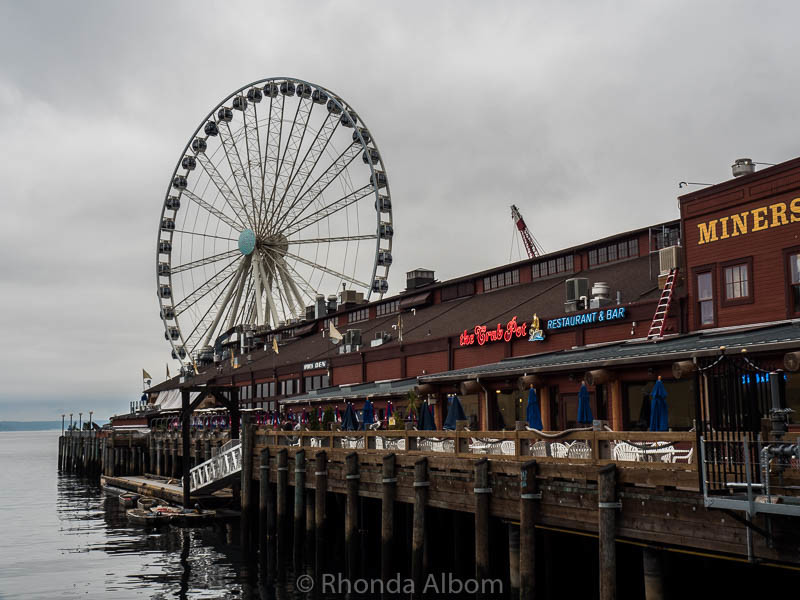 5. Waterfront walk and dinner at Ivar's Acres of Clams
1001 Alaskan Way, Seattle
Ivar's is open daily from 12 pm to 8 pm, with longer happy hours.

Located on Pier 54, the building and views are half the fun. It's an icon, one of the classic Seattle landmarks. It's a restaurant that's been around since 1938, and it still serves mouthwatering meals.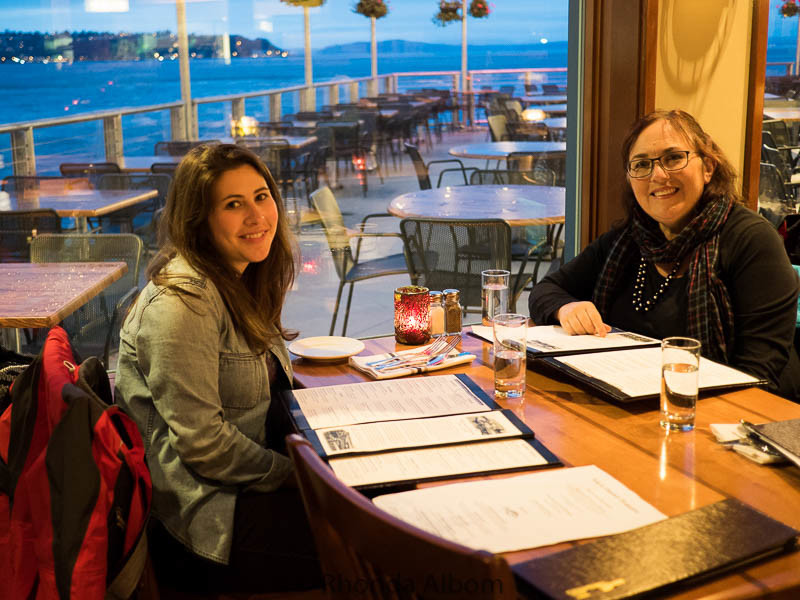 Seattle Itinerary Day 2: Seattle Center
6. Chihuly Garden and Glass
305 Harrison St, Seattle
Open daily from 9 am to 6 pm with 7 pm closing Friday to Sunday.

Featuring the vivid colors and fluid shapes of the glass creations of Dale Chihuly, this is one of my personal favorite top two destinations on this Seattle itinerary (the other being the Museum of Flight). Chihuly Garden and Glass is a colorful photographer's treat.
The Seattle CityPASS offers the option of Chihuly Garden and Glass or Pacific Science Center, which is temporarily closed. We opted for the glass museum, but had we been traveling with young children, I would probably have gone to the Science Center.
However, if you are not in Seattle long enough to justify a CityPASS, you can purchase a combination ticket with access to the Space Needle's Observation Deck.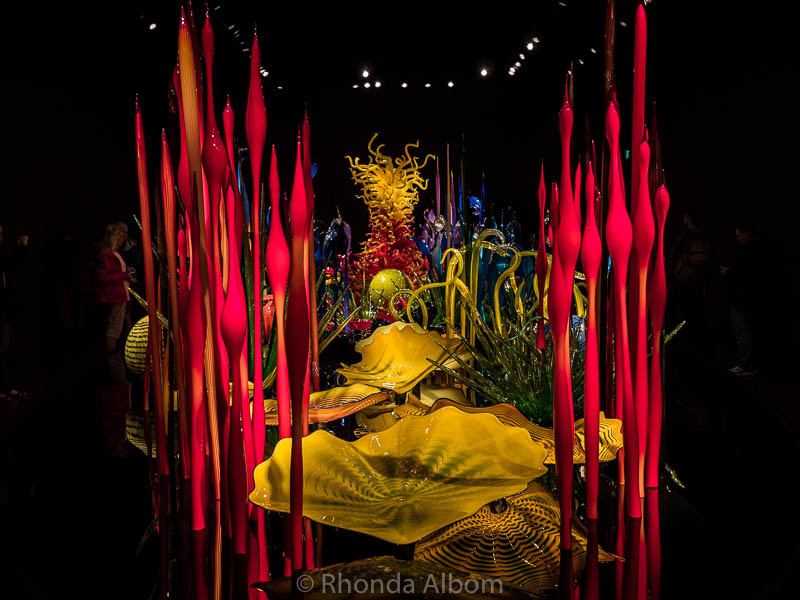 7. Seattle Space Needle
400 Broad St, Seattle
Open daily with seasonal hours.

Built for the 1962 World's Fair, it was considered a space-age wonder. This 605-foot tall spire is a classic Seattle landmark and probably the best known of the Seattle attractions. And, the views from the top are quite impressive.
The CityPASS includes both a day and nighttime entry. However, if you are not in Seattle long enough to justify a CityPASS, you can purchase a combination ticket with Chihuly Garden and Glass to avoid the sometimes quite long ticket queues. Note: Both must be visited on the same day.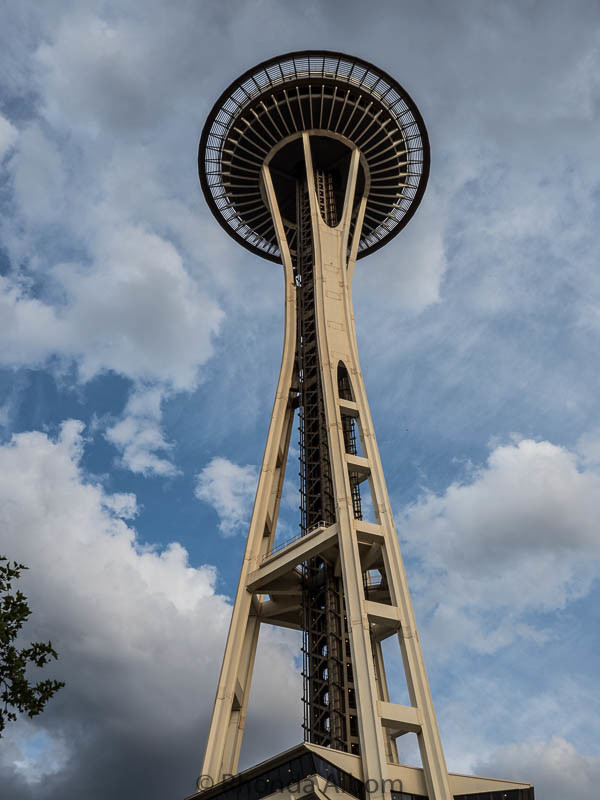 8. EMP Museum of Pop Culture
325 5th Ave N, Seattle
Open Friday, Saturday, Sunday 10 am to 6 pm with 9 am opening on Saturday and Sunday.

If pop culture, science fiction, or rock music are your thing, EMP Museum is the perfect Seattle museum. New Zealand's World of Wearable Art (WOW) made its North American premiere at EMP. The CityPASS offers the option of the EMP Museum or the Woodland Park Zoo.
9. Collections Cafe
305 Harrison St, Seattle
Temporarily closed

The delicious food is almost secondary to Dale Chihuly's 28 collections that are hanging on the walls, shelves, and ceiling, or embedded into the tabletops. Aside from the glass art that made him famous, Chihuly collected things like pocket knives, inkwells, string holders, tin toys, and more. Be sure to walk around the restaurant to have a closer look.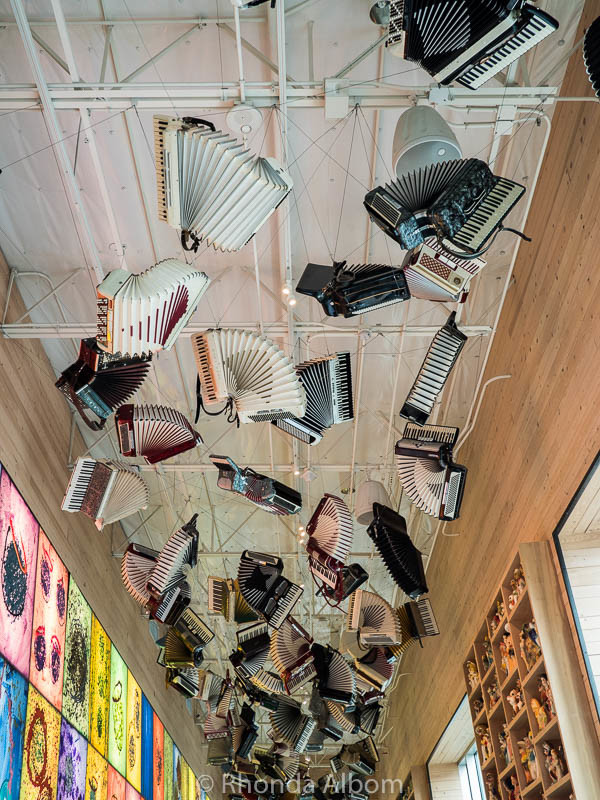 Seattle Itinerary Day 3: Museum of Flight
10. Museum of Flight
9404 E Marginal Way S, Tukwila, Seattle
Open Daily 10 am to 5 pm

Taking you through flight history from the earliest planes to the space age, the Museum of Flight has it all. Where else can you walk through an actual Airforce One plane or crawl into an actual NASA training capsule? This is one of my two favorite Seattle itinerary destinations (the other being Chihuly Garden and Glass).
Check price and get tickets here.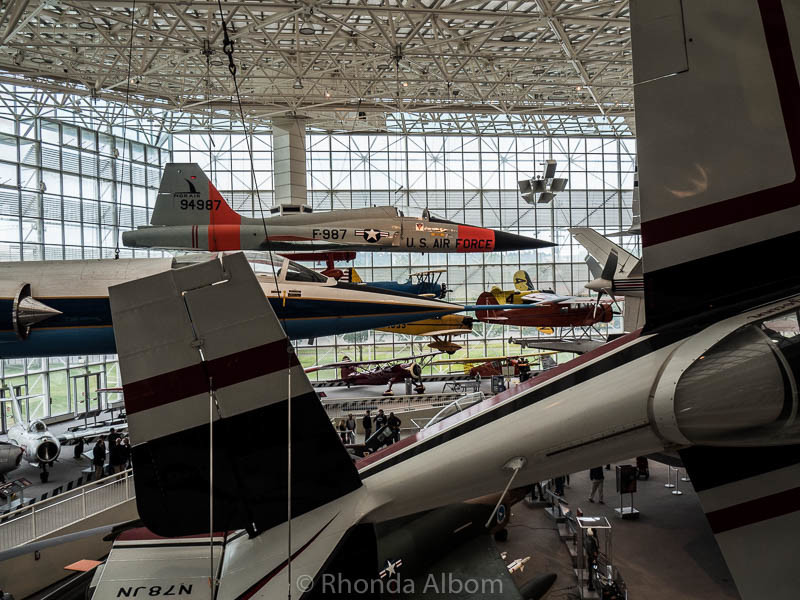 Where to stay in Seattle
Hotel Monaco, a Kimpton Property: While there are plenty of accommodation options, Hotel Monaco will always be our first choice. We stayed at Hotel Monaco and loved it. The attention to every detail, the fun and funky decor, the animal-friendly nature (with both pet or non-pet friendly floors), and the daily afternoon wine tastings sold us on Kimpton properties. This was the first of many. It met our needs for comfort, location, and ambience. Check Availability at Hotel Monaco.
Travel planning tips
This site contains affiliate links to products and/or services. We may receive a commission for purchases made through these links at no additional cost to you.
Flights: We use Skyscanner to find all the available flight options at the best prices.

Rental Car: We always use RentalCars.com, a rental car search engine with no hidden costs.

Accommodations: We use Tripadvisor to check ratings and book lodging when we travel.

Travel Insurance: We purchase insurance that covers medical and travel emergencies when we head overseas. We start with Travel Insurance Master, an aggregator that gives us a free and easy-to-read comparison of the inclusions of each policy.

Packing Tips: Get a free copy of our packing light checklist when you sign up for our mailing list. (We pack light, yet have everything we need.)

**Find more money-saving resources on our Travel Resources page.
Save for later
If you enjoyed this article, please save it for later on Pinterest.
What are your favourite things to do in Seattle? Would you make any changes to this Seattle itinerary?
PS: Seattle is one of our favourite US cities.
Disclaimer: We were provided with a CityPASS as well as complimentary entry to several venues and/or media rates. However, the opinions expressed here are strictly my own.