Our former home and still one of my favorite cities in the world, we found it a bit challenging to create a San Francisco itinerary that hit the highlights in just three days.
As a result, what we present below gives you choices, the main one being to rush and get the highlights of each location or to take it slow but not see it all. Of course, there is a third option, and it's my personal choice when I visit; simply stay longer.
However, if it's a San Francisco itinerary 3-day option, read on. We will help you see the major city icons like the Golden Gate Bridge and Fisherman's Wharf, as well as ride the cable car.
Plus, you can explore some of the most impressive spots, like the Palace of Fine Arts or any of the visual or hands-on museums. There is nature at its best in the form of a sea lion colony that took over a pier and a huge open space park in the middle of the city.
Whatever you choose to do, if it's your first visit to San Francisco, prepare to be impressed by every corner of this coastal city built on some surprisingly steep hills.
Save money with a San Francisco CityPASS® ticket
Before you read on and pre-book any entrances, we want to be sure you know about the San Francisco CityPASS® ticket. It includes four entries, and the pass price will save you up to 45% over the price for each entry individually.
However, it's only a good deal if it includes the things you want to do.
The San Francisco CityPASS® ticket is valid for nine days from the first time it is used, gives you flexibility for entry days, and includes:
Entry to the California Academy of Science
Blue & Gold Fleet San Francisco Bay Cruise
Plus, you can choose two of these:
Aquarium of the Bay
San Francisco Zoo and Gardens
San Francisco Museum of Modern Art (SFMOMA)
The Walt Disney Family Museum
Exploratorium
San Francisco itinerary day 1: Fisherman's Wharf
World-famous, the Fisherman's Wharf is a family-friendly area with plenty of things to include on any San Francisco itinerary. As a result, one can easily take days to explore the wharf area. We featured our favorites below.
The area is roughly defined as the northern waterfront area from Ghiradelli Square to Pier 35.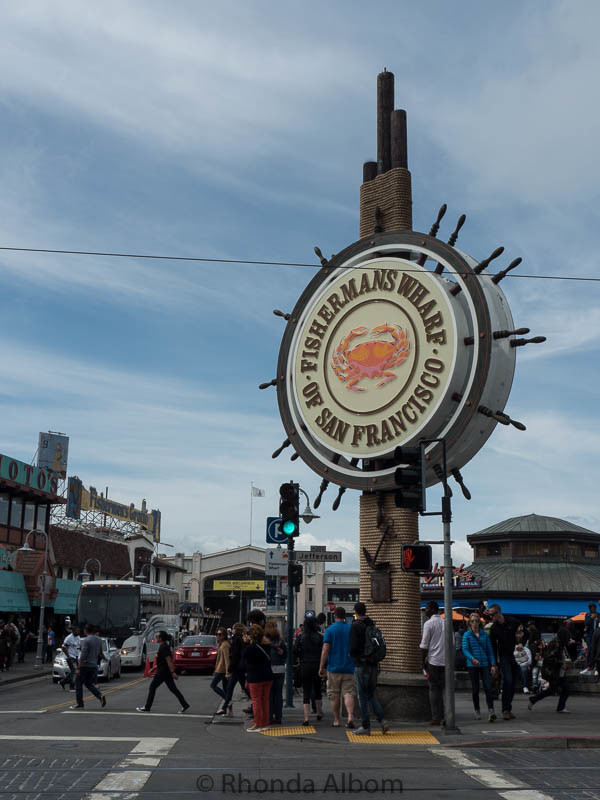 Fisherman's Wharf highlights
Pier 39 (Free)
A major tourist pier featuring shops, restaurants, attractions, and even a colony of sea lions that have chosen to take up seasonal residence on the docks.
Alcatraz Island (visit through the parks department or as part of a waterfront walking tour).
On the bay
Sitting in the middle of the bay, Alcatraz Island prison gave its prisoners a view of freedom out its windows. Now it is a National Recreation Area. It was once "home" to Al Capone and George "Machine-Gun" Kelly.
Blue and Gold Fleet Bay cruise (Featured on a CityPASS® ticket or reserve your cruise separately here)
At Pier 39
This one-hour narrated San Francisco Bay Cruise will get you out on the water to enjoy the fabulous San Francisco skyline. It sails past Pier 39, along the historic waterfront, around Alcatraz, and under the Golden Gate Bridge.
Aquarium of the Bay (CityPASS® option or reserve your entry ticket separately here)
On Pier 39
With 300 feet of tunnels, we get a diver's view of over 20,000 marine animals including sharks, bat rays, skates, sturgeon, and more. There is also an opportunity to see river otters and jellyfish plus a touch pool with sea stars and anemones.
Buena Vista Cafe
2765 Hyde St
Irish coffee at the Buena Vista is a bit cliché, but I can never resist. The Buena Vista Cafe opened in 1886, serving Irish coffee since 1952 when a travel writer accepted the challenge to create a coffee similar to those he enjoyed in Ireland. And in 2003, bartender Frank Silloti was named the world Irish coffee-making champion.
Musée Mécanique (Free to enter)
At Pier 45
A fascinating step back in time allows the use of over 300 coin-operated mechanical musical instruments (like orchestrions) and antique arcade artifacts. It's one of the world's largest family-owned and operated collections. Read their fascinating history.
San Francisco itinerary day 2: Golden Gate Bridge and Golden Gate Park
Spend the morning near the Golden Gate Bridge
Golden Gate Bridge (Free)
Always open
An icon of San Francisco, the Golden Gate Bridge connects the city to Marin County to the North. Once the world's longest and tallest suspension bridge, this engineering feat opened in 1937 after taking four years to complete. It's on every visitor's San Francisco itinerary. On Sunday or Thursday, enjoy a free walking tour on the bridge and delve into history, hear interesting stories, and enjoy impressive views.
Palace of Fine Arts (Free)
3601 Lyon St
The Palace of Fine Arts is my favorite relaxation spot. This monumental structure is the remaining building from the 1915 Panama-Pacific Exposition. Built in Greco-Roman style, it exhibited works of art. It was rebuilt in 1965 and retrofitted in 2009 and is now on the US National Register of Historic Places. Covering 17 acres in San Francisco's Marina District, it's bound by Baker Street, Palace Drive, and Bay Street.
The Walt Disney Family Museum (CityPASS® option or reserve a separate entry ticket here)
104 Montgomery St., Presidio (not the Mongomery Street in the Financial District)
Follow the life and legacy of Walt Disney, from early drawings, cartoons, and films to a model of Disneyland and his vision for creating "the happiest place on earth." Best of all, most of the exhibits are narrated in his own voice; therefore, include his disappointments as well as triumphs.
Spend the afternoon in Golden Gate Park
California Academy of Sciences (CityPASS® option or reserver a separate entry ticket here)
55 Music Concourse Dr, Golden Gate Park
A fabulous museum describing itself as the 'world's only aquarium-planetarium-rainforest-living museum.' If you have more time, rather than rushing through, this can easily be an all-day adventure. The four-story rainforest dome was a highlight, as was the aquarium. Our best tip: get your timed planetarium ticket when you first arrive, so you don't miss out. Also, don't miss the live penguins in the back of the African Hall.
De Young Museum (Reserve your entry ticket here)
50 Hagiwara Tea Garden Dr., Golden Gate Park
This is the city's fine arts museum and the most visited art collection west of the Mississippi. It features paintings, sculptures, and decorative objects from the 17th century to the present and includes couture designs by Coco Chanel and Christian Dior. Your ticket also allows free same-day, general admission to the Legion of Honor Museum.
San Francisco Zoo (CityPASS® option or reserve a separate entry ticket here)
Sloat Blvd & Upper Great Hwy
A bit farther out of the way, the San Francisco Zoo was the favorite spot of my children when they were young. It's no wonder with over 2,000 endangered, exotic, and rescued animals surrounded by serene gardens and the Pacific Coastline. It's another spot you could rush through or spend all day.
San Francisco itinerary day 3: Union Square to Embarcadero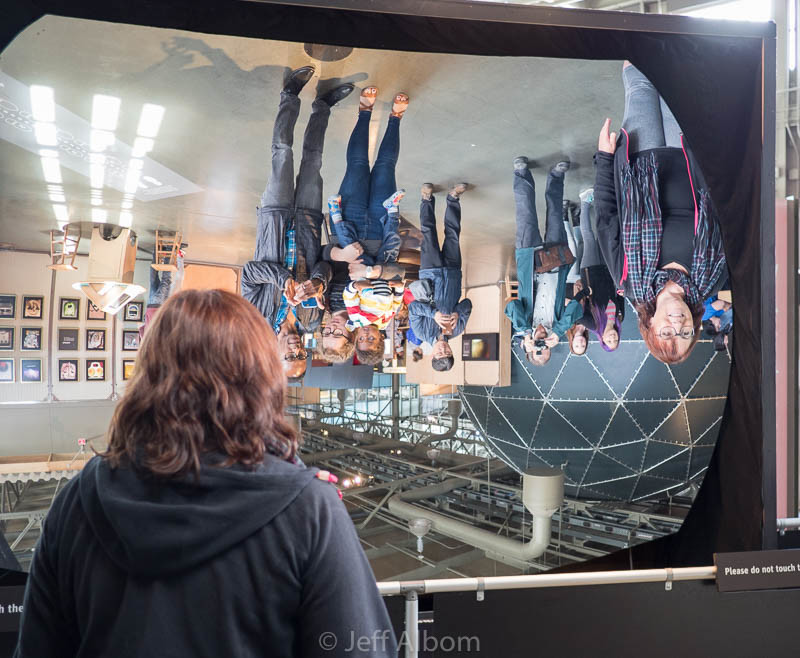 Cable car
Since the 1870's San Franciscans have ridden on these first-in-the-world cars pulled by an underground cable up and over the city's largest hills. Now an icon in the city, riding the cable car is on most San Francisco itinerary wish lists. And, it's easy to use the cable car.
Exploratorium (CityPASS® option or reserve your separate ticket here)
Located at Pier 15
A hands-on experimental museum with more than 600 interactive exhibits, that, in my opinion, is one of the top things to include on any San Francisco itinerary that includes school-aged children. Of course, with late-night Thursdays being 18+, you know there is plenty to keep adults interested too.
Chinatown (Free)
413-401 Grant Ave
The Dragon Gate welcomes tourists to Chinatown along Grant Ave (at the intersection with Bush Street). While filled with shops, Grant Ave tends to attract tourists. Locals wanting Chinese goods tend to do their everyday shopping one block to the west on Stockton Street.
Coit Tower
1 Telegraph Hill Boulevard
Coit Tower on Telegraph Hill overlooks the city offering 360º views from its observation deck. The tower itself is named for Lillie Hitchcock Coit who left a substantial bequest "for the purpose of adding to the beauty of the city I have always loved." It is the stories behind the 1934 controversy over some of the frescos inside the tower's base that makes this such a fascinating place to visit.
San Francisco Museum of Modern Art (CityPASS® option or Reserve your SFMOMA entry ticket here)
151 3rd Steet
SFMOMA is home to over 33,000 modern and contemporary artworks from some of the world's most renowned artists. We found that the building itself was part of the eclectic mix. My personal favorite is the floor dedicated entirely to photography.
A few photo stops along the way
There are three more icons of the city that don't easily fit into any of our itineraries and are just photo stops.
The Transamerica Pyramid Building (white) is the tallest building in San Francisco. The green building in the foreground is the Sentinel Building, home to American Zoetrope – the film studio founded by Francis Ford Coppola and George Lucas.
Lombard Street, once universally considered the crookedest street in the world, now there is some debate as to whether or not Vermont Street in the Potrero Hill neighborhood is more crooked.
The Painted Ladies are a row of beautifully maintained Victorian and Edwardian houses that are symbolic of the famous California Gold Rush.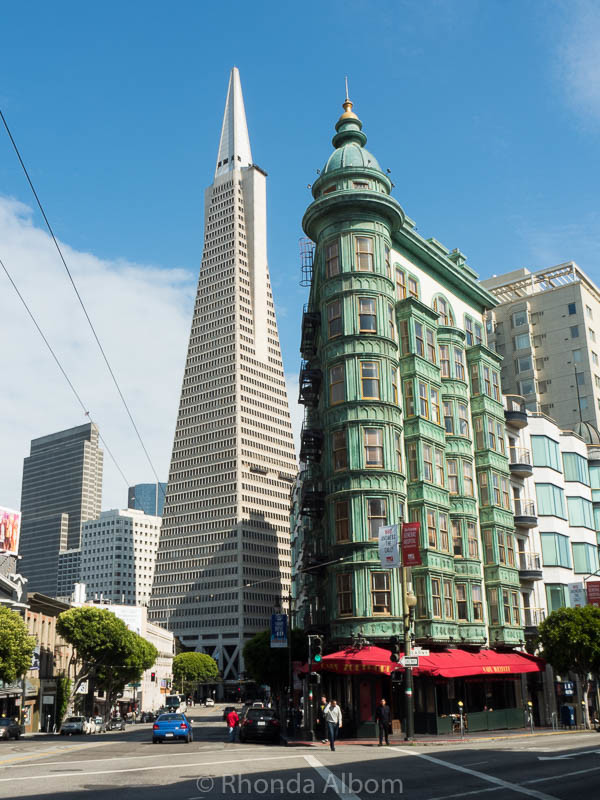 Looking for a secret adventure? Check this out: Hidden SF – Prohibition Secrets Remain in a San Francisco Hotel
Get around on the hop-on-hop-off bus
San Francisco's hop-on-hop-off bus not only provides passengers with commentary about and transport to the key city locations, but it also crosses over the Golden Gate Bridge. Reserve your spot on the hop-on-hop-off bus.
Save on your trip with these resources
These are our go-to companies when we travel. We believe this list to be the best in each category. You can't go wrong using them on your trip too.
Flights: we use Expedia for the best and cheapest flight options.
Accommodations: we use Booking.com (hotels), VRBO (self-contained), or Hostelworld (budget).
Cars (gas or electric): we use RentalCars to search for deals and dealer ratings.
Campervans or Motorhomes: we use Campstar where Albom Adventures readers get a 3% discount.
Motorcycles: we have heard good things about BikesBooking.
Private guides: we love the private guides at Tours by Locals.
Travel Insurance: while not required, we always opt for travel insurance and start at InsureMyTrip to compare coverage plans.
Check out our travel resources page for more companies that we use when you travel.
Save for later
If you enjoyed this article, please share it on social media and save it for later on Pinterest.
San Francisco is one of my favorite USA destination cities.
How many of these will be on your San Francisco itinerary?