There are tons of great locations for camping in the west coast of the US. Whether you are looking for natural rugged beauty, adventure, or relaxation, we've got you covered. We haven't been to them all. So we went to an expert to get this thoroughly-researched list of all the best camping spots.
Connecting with nature is the best way to clear your mind from the noise that comes with modern life. Being in nature brings a certain kind of peace to the mind and to the body.
It can improve your mood and enhance your physical health. That is why once people start doing it, they never stop.
Camping is an adventurous way to experience different kinds of places, but it is also one of the most expensive nature activities since it requires quite a lot of equipment. This doesn't have to be the reason that discourages you from doing it though.
You can find quality and durable gear at affordable prices that you will use year-round. We recommend you to shop for backpacking tents and sleeping bags as they are the optimal choice in terms of small size packing and weight.
Another thing to keep in mind is to buy directly from manufacturers, which will save some money and bring the best value for the price.
Trending on Albom Adventures…
Best Camping in the West Coast
There are so many great camping locations in the US, no matter where you live. In this article, you will find a thoroughly-researched list of all the best camping places in the West Coast of the US.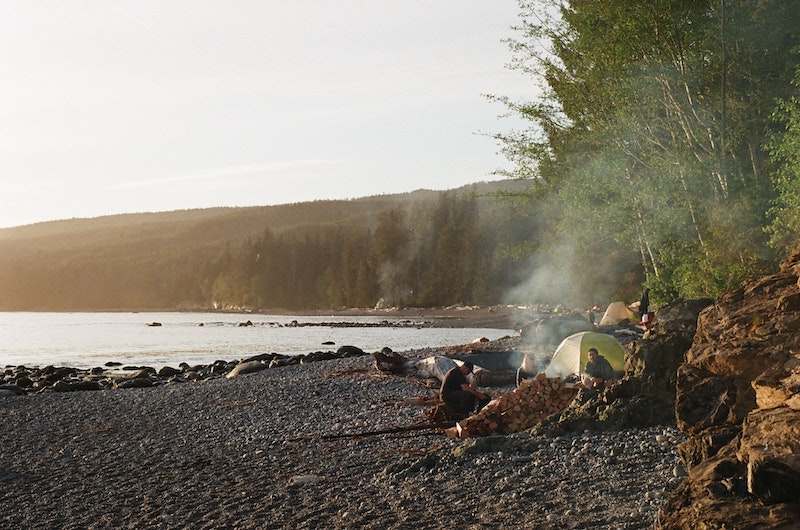 Best Camping in the West Coast: California
Saddlebag Lake Compound
Near Bridgeport in California, in The Hoover Wilderness, lays one of the best camping grounds in the entire US – The Saddlebag Lake Compound. It is one of those places that make you feel like you are on top of the world.
Rich with over 400 lakes and many miles of rivers and streams, this is the perfect camping spot for anyone looking for a memorable trip. The grounds offer multiple beginner-friendly hiking trails, lakes and rivers to cool off, and outstanding fishing spots.
Nearby areas in the Inyo National Forest offer some great bouldering and climbing opportunities if you want to make your camping trip even more fun and try out something new. Saddlebag Lake Compound and its many beauties will certainly gain a hold of your heart.
Kirk Beach Campground
Looking for the most adventurous location option on this list? This is it. Kirk Beach Campground is located in the luscious Los Padres National Forest in Goleta, California.
Even if you choose not to engage in any outdoor activities and just chill at your campsite, you will still get to have an amazing experience. You can just sit and eat your favorite camping snacks and admire the beauty that unfolds before your eyes – The Pacific Ocean.
If you happen to go there in the months between November and May, know that Kirk Beach is also an excellent whale-watching spot.
But whales aren't the only animals that you can spot there. Kirk Beach is heaven for animal enthusiasts. You will frequently see bobcats, mountain lions, foxes, and even bears nearby.
Astronomy enthusiast or not, make sure you bring some kind of a guidebook for all the galaxies that are visible in the night sky at Kirk Beach.
One thing is for sure, Kirk Beach will have you coming back time and time again.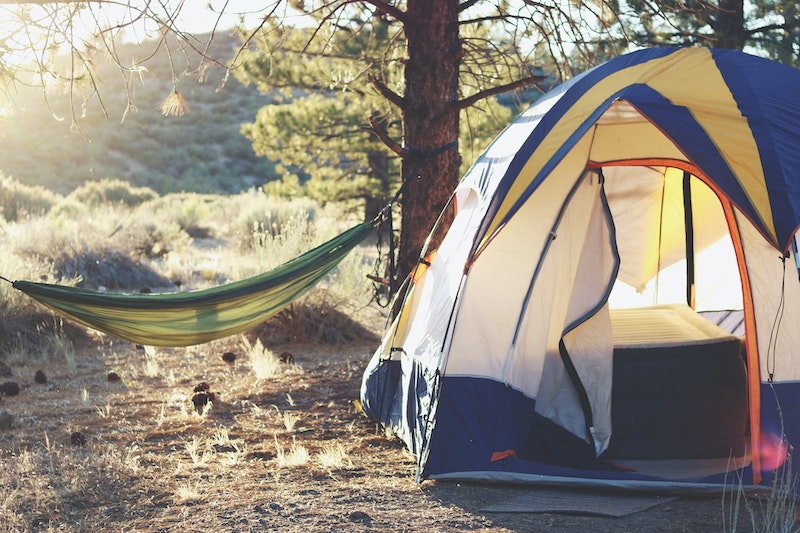 Big Basin Redwoods State Park
The oldest park in California is one of nature's treasures that every camper should visit more than once in their lifetime. Famous for its giant redwood trees native to the area, Big Basin Redwoods State Park is a must-visit location.
You can hike under trees older than 1,800 years. Stroll along the 80-mile trail and watch the amazing wildlife in the park. Spot different waterfalls and bring your dog with you since the park is dog-friendly.
Set up a picnic at one of the many beautiful picnic sites or go for a drive through the park since it offers paved roads to do so.
Camping at Big Basin Redwoods State Park offers everything you need for a fun and exciting family trip.
Best Camping in the West Coast: Washington
Cape Disappointment State Park
Cape Disappointment State Park is anything but disappointing. Located near Ilwaco, Washington, this place is truly breathtaking. That is why a good start to a trip there is visiting the century-old lighthouse for a couple of deep breaths of fresh sea air.
Your stay here will be like something out of old movies. From clam digging down the coast of the Pacific Ocean and cooking them on an open campsite fire to exploring ocean tidelands and salt marshes nearby.
Enjoy the Washington coast's most scenic views and take a hike in the old-growth forest. Anything you do here you will remember for the rest of your life.
Curlew Lake State Park
If you are looking for an excellent camping and fishing site – you found it. Bring your fishing gear and catch salmon, trout, and even tiger muskie in Curlew Lake State Park.
Another thing you'll want to bring to this location is an extra fluffy blanket to lay in the meadow and watch eagles and osprey fly above.
Curlew Lake State Park is an amazing location to camp at in all seasons, but in winter, you can have extra fun there. The park near the Republic offers some amazing snow activities like cross-country skiing, sledding, and snowshoeing.
Curlew Lake State Park is a place where you want to go camping with your loved ones and bond over melting marshmallows and a cup of cocoa around your campfire.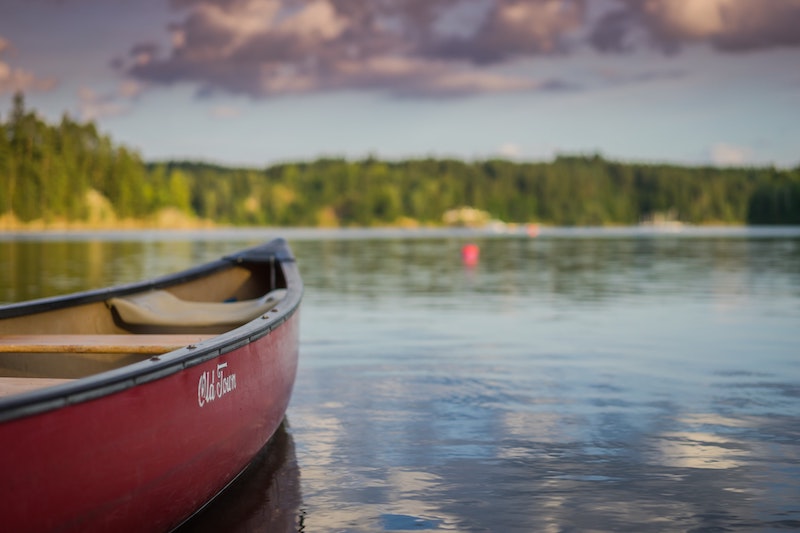 Moran State Park
A place where all your worries seem to fade away and your soul gets reborn. That's how people describe a camping experience in Moran State Park. Located on San Juan Island, this location offers serenity and peace like no other.
Prepare for experiencing some majestic views along with your hikes up Mount Constitution.
The Park is also home to five different freshwater lakes where you can swim and relax. If you want to make your trip more adventurous, bring a kayak or a canoe or rent a non-motorized boat and make a day out of it.
Save on your trip with these resources
These are our go-to companies when we travel. We believe this list to be the best in each category. You can't go wrong using them on your trip too.
Flights: we use Expedia for the best and cheapest flight options.
Accommodations: we use Booking.com (hotels), VRBO (self-contained), or Hostelworld (budget).
Cars (gas or electric): we use RentalCars to search for deals and dealer ratings.
Campervans or Motorhomes: we use Campstar where Albom Adventures readers get a 3% discount.
Motorcycles: we have heard good things about BikesBooking.
Private guides: we love the private guides at Tours by Locals.
Travel Insurance: while not required, we always opt for travel insurance and start at InsureMyTrip to compare coverage plans.
Check out our travel resources page for more companies that we use when you travel.
Save for later
If you enjoyed this article on camping in the west coast, please share it on social media and save it for later on Pinterest.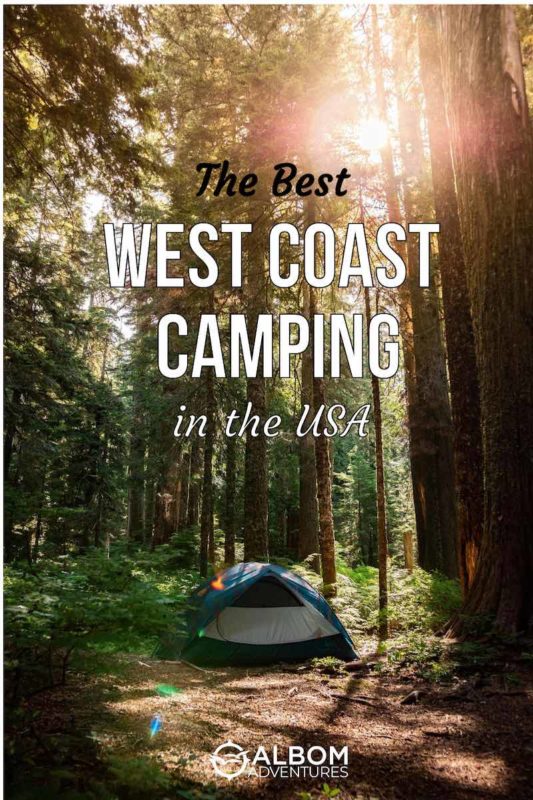 Where will you go camping in the west coast?
For more ideas, read USA Adventure: Places to Visit on a USA Road Trip
About the author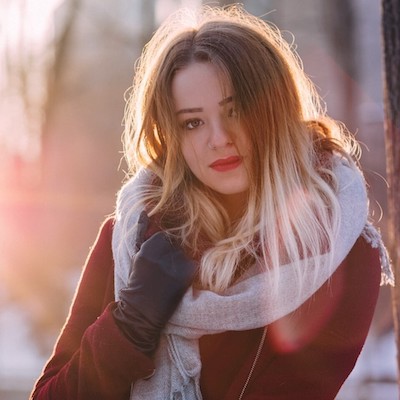 Gloria Mabery is a passionate traveler who has given up trying to tame her nomadic streak. She's been backpacking around the world for seven years, transforming her travel experiences into stories. As well, she works as a content writer, mostly administering her interest in digital marketing. Gloria is also a musician, occasionally performing as a busker wherever she sets foot. Currently, Gloria lives in Bogota, Colombia.