One look at Multnomah Falls and I knew why people fall in love with Oregon. It's a short 30-mile drive east of Portland with easy parking and a short walk to this natural masterpiece on the Oregon side of the Columbia River.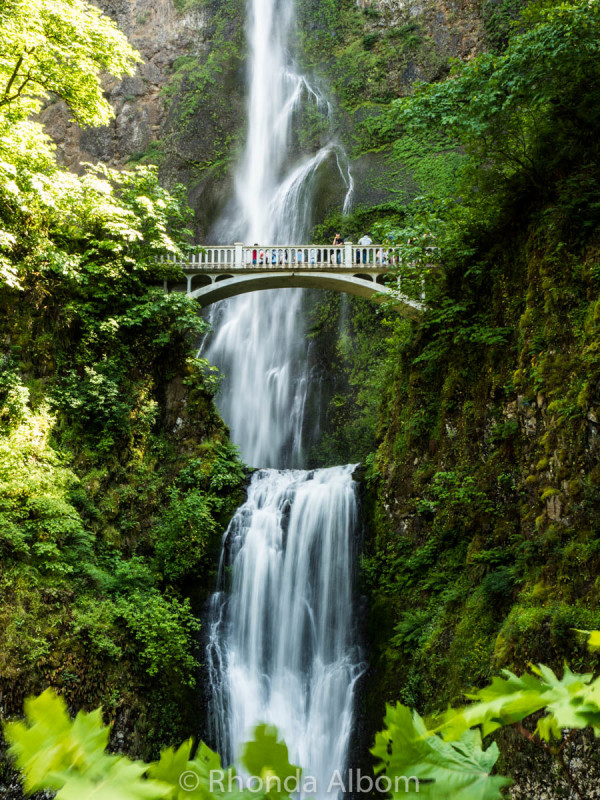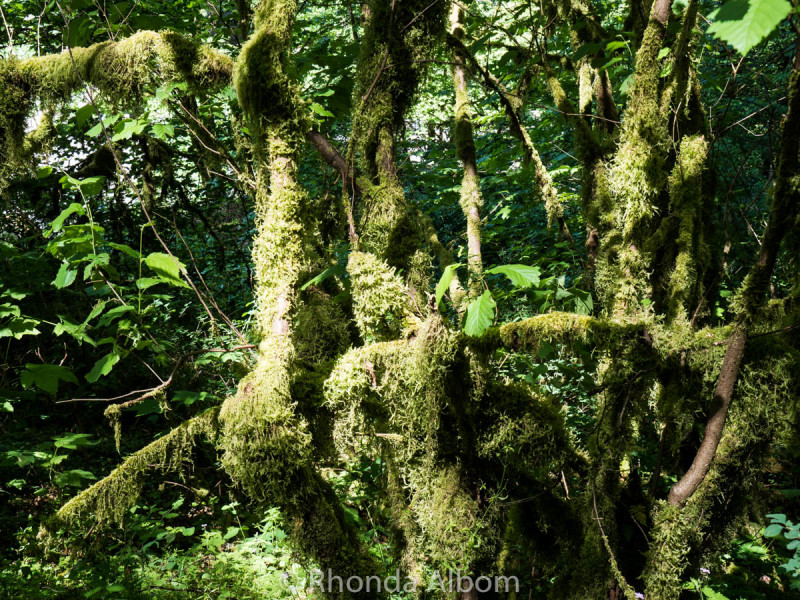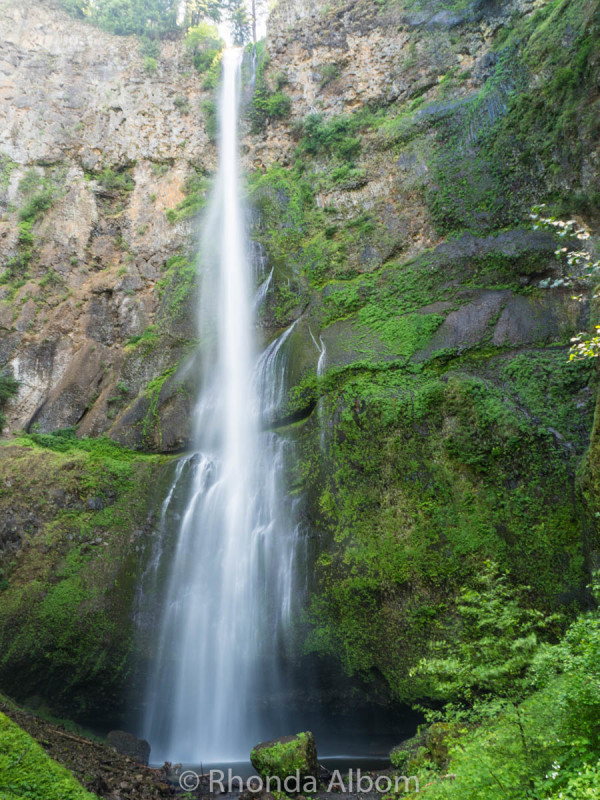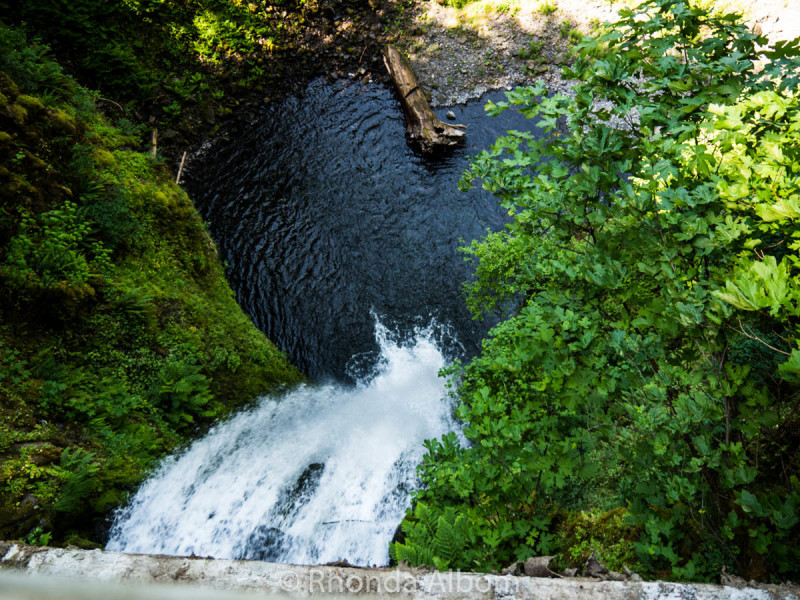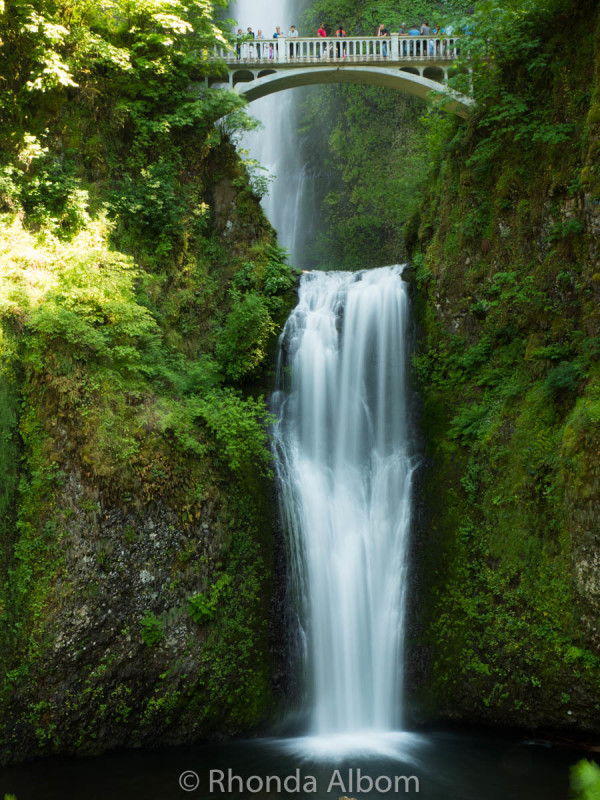 An Interesting Story about Multnomah Falls
On Labor Day in September 1995, a 400-ton boulder, loosened by erosion, fell 225 feet (69 m) from the face of the waterfall into the upper cascade pool, above Benson Bridge. It caused a 70-foot (21 m) splash of water and gravel to wash over the footbridge, causing minor injuries to twenty members of a wedding party that happened to be on the bridge posing for photos at the time. (from Wikipedia)
Take a Tour
Practical Information on Multnomah Falls
Parking is free and easy. From Portland, exit from highway 84 on the left and there is an underpass from the parking lot to the falls. It is well signposted.
A visitor center run by the US Department of Agriculture Forest Service is open every day from 9 am to 5 pm.
The hiking trails are open from sunrise to sunset and there is no overnight camping.
The height of Multnomah Falls: 620 feet (189 metres) with two drops.
It is a 0.2-mile uphill walk from the visitor center to the lookout bridge. An additional 0.8 miles will get you to the top of the falls (we chose not to go to the top).
The average water flow rate is 150 cu ft/s (4.2 m3/s) compared to the Niagra Falls flow rate of 85,000 cu ft/s (2,400 m3/s).
Continuing on our American road trip, we headed down west from here, then we drove down the coast to San Francisco.
Looking for more Oregon photos, be sure to check out this stunning book by Greg Vaughn, fellow travel blogger: Photographing Oregon: A guide to the natural landmarks of Oregon.
Have you been to Multnomah Falls?
If you enjoyed this post, please share it on social media including Pinterest: