When we crossed from Italy into Vatican City, we entered our 20th country since we left New Zealand in March. Today was probably our busiest travel day, as our cruise itinerary allocated only one day to see Rome, which we had to split with Vatican City. Our best choice was to hire a private guide. He had a driver to drop us at one destination and retrieve us somewhere else, he had passes that cut the queue everywhere, and he knew the best spots to take photos.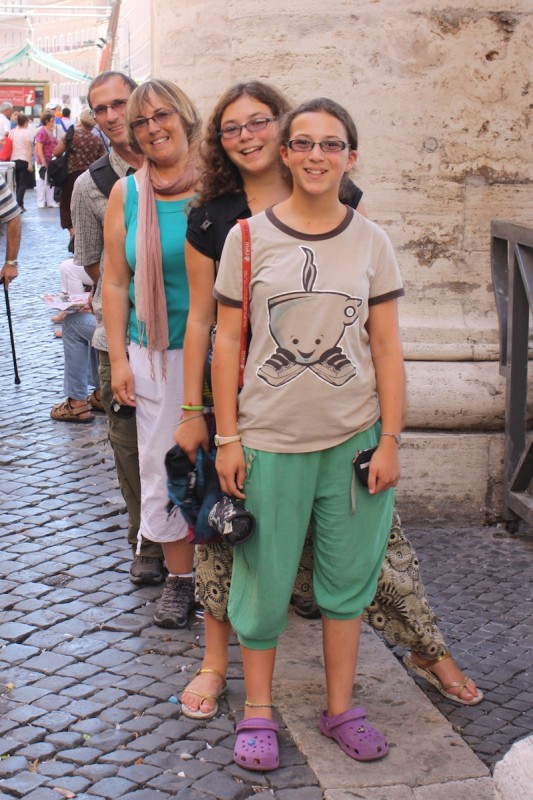 Vatican City is one of those destinations that needs very few words and lives up to its reputation. Enjoy this photo tour starting from the Basilica:
No photos allowed in the Sistine Chapel and the guards are very rigid about it. It is a constant shout of "No Photos" and "Shhh." I found this one on Amazon.
Vatican City Travel Tips:
Women should cover shoulders and knees before entering the Vatican or other Catholic churches in Rome.
An official guide makes everything more interesting.
VIP tickets purchased in advance avoid massive queues at the Vatican Museum and the Basilica.(Max, or guide, had these for us.)
The postage stamps are interesting, so just for fun send yourself or someone else a postcard from the Vatican City post office.
Take extreme caution if you are going to violate the no photos rule in the Sistine Chapel. We saw several people get walked to the door.
Bring your camera for everywhere else!
Rome was the third stop on an NCL 12-day Mediterranean cruise. Starting in Barcelona, we stopped first in the French Riveara before heading down the west coast of Italy. We crammed one port day with visits to both Pisa and Florence. Then today in Rome, and tomorrow in Naples, where we will head to Pompeii. Then we leave the coast of Italy and head to Greece and Turkey before returning. While some days are a bit exhausting, we are enjoying the cruise. If you headed out a cruise, check out this tips.
Note: Based on world conditions, we advise checking official channels including cancellation policies prior to booking. Also, with often reduced capacity, booking ahead becomes more important.
Have you been to Vatican City?