Tui Brewery has made quite the name for itself in New Zealand, not only for its beers but also for the shock value of its advertising. While I am not a fan of sexist advertising, I couldn't resist poking a bit of fun around the topic as we drove through Mangatianoka over ten years ago.
Back then, things were different in the factory, but we have opted to keep the story because, let's face it, an intermixing of a few travel anecdotes makes life more fun.
Therefore, the story just below is a tongue-in-cheek historical reference back to our first visit to Tui in 2010. Following that is a review of the current tour they offer, which we took much more recently.
Do the 'Gorgeous Women' in their ads really run the Tui Brewery?
New Zealand is famous for lots of things, clean green living, the All Blacks, Sir Peter Blake, Sir Edmond Hilary, America's Cup, creating Pavlova, Russell Crowe, the flat white, and meat pies.
And, according to Tui's advertisements, New Zealand is famous for the 'gorgeous women' who run the Tui Brewery.
But are they real?
First, have a look at one of their ads for yourself…
In this age of political correctness, it's a very bold statement. So we figure it must be true.
And, as luck would have it, we were driving through the town of Mangatianoka a few years ago.
As we crossed the Mangatianoka River, we saw the Tui Brewery standing tall and proud. So far, both the river and the building looked exactly as they did in the commercials.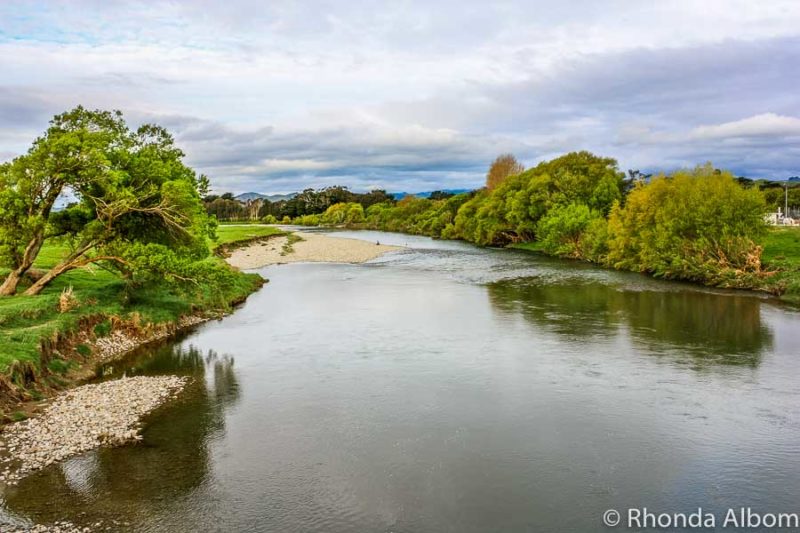 We are not strangers to bringing our kids to places like this, having toured Old Bushmills Distillery and Guinness while in Ireland.
More recently we took a tour of the Speights Brewery in Dunedin on the South Island.
We arrived too late for a brewery tour
So, we headed to the entrance. Here we found good news and bad. First, the bad, Tui Brewery had already closed for the day.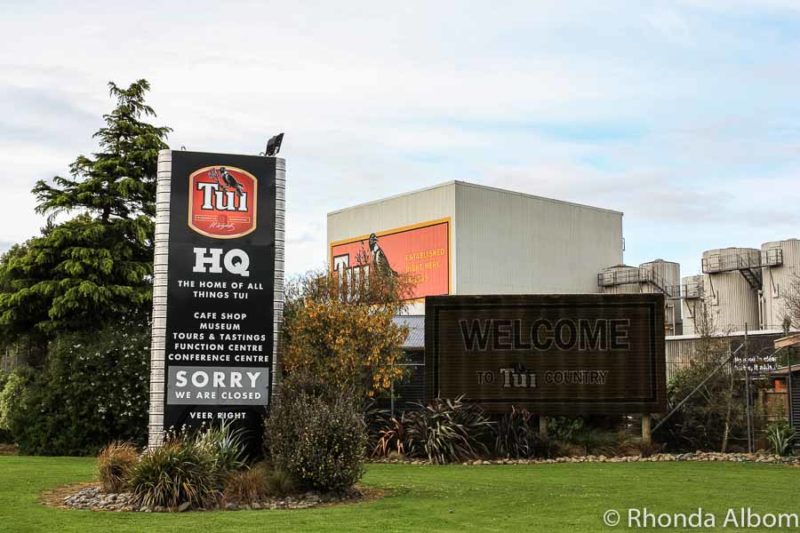 Like many places in New Zealand, the gate was open, so we drove in.
The guardhouse was our first stop. Here we received permission to enter and take a few photos. Note that the guard was a man, so our level of suspicion was up.
We drove in and easily found the beer kegs. However, no employees were in sight. So we continued our quest.
Around us was signage, similar to their billboard advertising. Its goal is to confirm the rumour that 'gorgeous women' not only run the brewery but are in fact, the only employees.
Hold on… let's take a closer look. Does the blonde on the right look a lot like Jeff?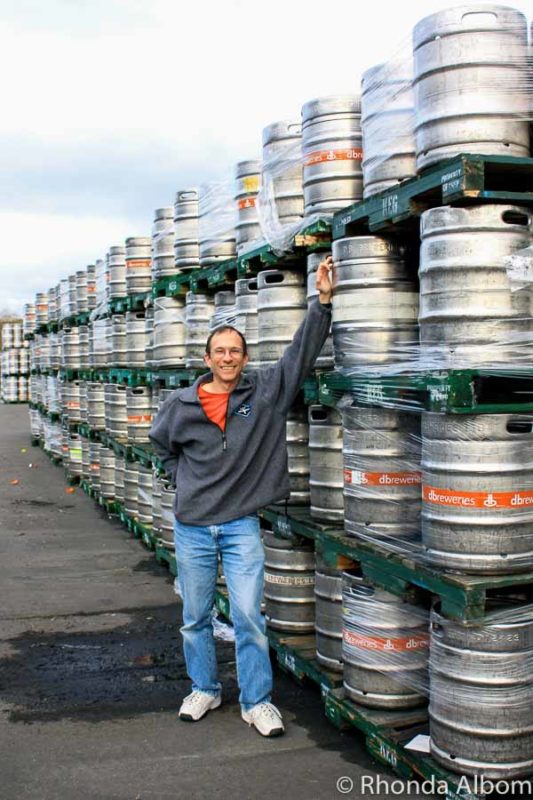 Bottom line and the answer …
Apparently, the particular commercial that played above wasn't nearly as offensive as some of their billboards. Take a look at this list. Tui earned both the first and ninth slots for the ads that offended New Zealanders the most in 2009.
It occurred to me that it could simply be timing. The video was uploaded in Feb 2009, and the list came out three months later. Perhaps the research ended before this time.
Tui Brewery tours today
Today, much less of the Tui range brews on the premises. In fact, the main tower (at the top of this page and in all of the old television commercials) is now condemned due to not meeting current earthquake safety regulations.
The majority produced at this location now stays local.
If you want a glimpse intothe brewery's 125+ year history, to see some of the iconic landmarks, and a solid understanding of the current process as you walk through this state-of-the-art brewery, there is a daily 40 min guided tour of the Tui Brewery. Sometimes, 100% Kiwi-owned bookme offers discount tours. Reserve your often discounted tour here.
After your tour, enjoy a brewery bar tasting including three beers of your choice from the tap.
Tui brewing process
If you are like me and don't know much about brewing beer, then the sign is extremely helpful. Here are the steps in more detail:
Malted barley and grains are ground and then fed into a mixing vat (mash tun) where the "special Mangatainoka River" water is added.
Next, the solids are removed in the lautering vessel. What remains is called "wort".
The wort is boiled as the hops are added (the timing here determines the flavour, aroma and bitterness) and then the new mixture is sent to a whirlpool tank before the yeast is added to activate the fermentation.
Finally, the particulates are filtered out and the beer is put into storage tanks.
Eventually, kegs and bottles are filled, and the smooth beer is delivered to you.
What you need to know before visiting Tui Brewery
Tui Brewery is located along State Highway 2 in Mangatianoka on the North Island. It's easy to spot from the road as it looks like it does in their advertisements.
It's about 160 km northeast of Wellington, New Zealand's capital city.
Tui Brewery is open nearly every day except on New Year's Day, Good Friday, Easter Sunday, ANZAC Day, Christmas Day, and Boxing Day.
Daily brewery tours are at 11.30 (subject to change).
Tours and tastings are available at different prices. Reserve your often discounted tour here. .
You must wear closed shoes if you are taking a brewery tour.
Tui's range at our last visit included: pale ale, lager, dark, pilsner, and crushed apple cider.
Also on-site is a restaurant, museum, and a shop.
If you get there late, like we did, and you want to spend the night visiting Tui Brewery in the morning, there are plenty of options in nearby Palmerston North.
We have stopped here when driving from Wellington to Auckland and also from Wellington to Napier.
Save on your NZ trip with these resources
These are our go-to companies when we travel. We believe this list to be the best in each category. You can't go wrong using them on your trip too.
Check out our travel resources page for more companies that we use when you travel.
Save for later
If you enjoyed this article, please share it on social media and save it for later on Pinterest.
Have you done a Tui Brewery tour?