New Zealand is famous for lots of things, clean green living, the All Blacks, Sir Peter Blake, Sir Edmond Hilary, America's Cup, creating Pavlova, Russell Crowe, the Flat White, and meat pies. And, according to the Tui Brewery's advertisements, New Zealand is famous for the gorgeous women who work for Tui. But are they real?
First, have a look for yourself:
In this age of political correctness, it's a very bold statement. We figure it must be true. And, as luck would have it, we were driving through the town of Mangatianoka a few years ago. As we crossed the Mangatianoka River, we saw the Tui Brewery. Supporting our initial hypothesis, and truth in advertising, we were pleased to see that the buildings themselves looked exactly as they did in the commercials.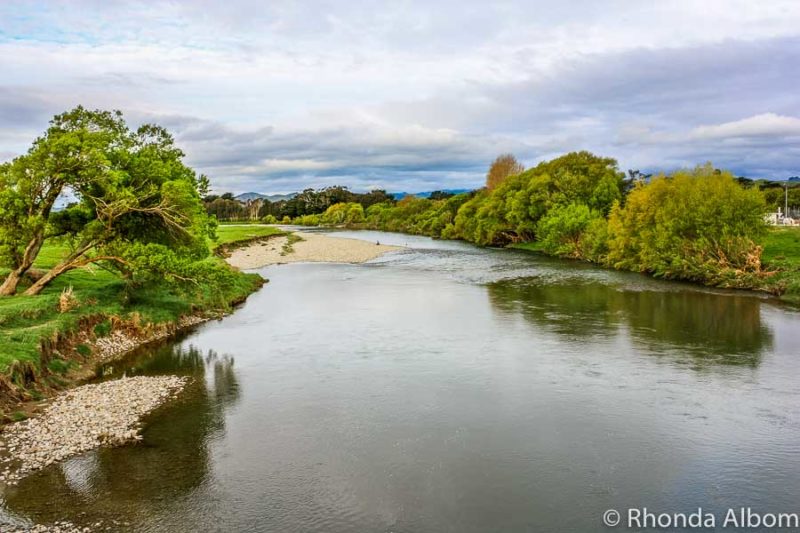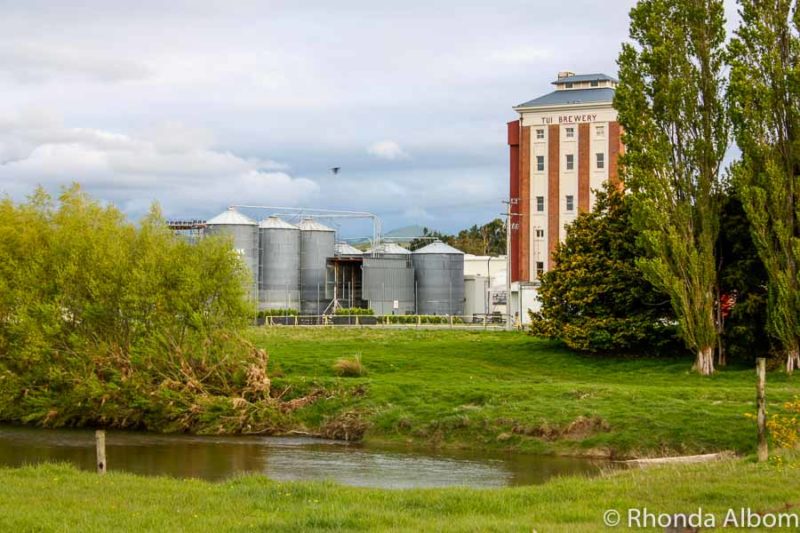 We are not strangers to bringing our kids to places like this, having toured Old Bushmills Distillery and Guinness while in Ireland. More recently we took a tour of the Speights Brewery in Dunedin on New Zealand's South Island. So we headed to the entrance. Here we found good news and bad. First, the bad, Tui Brewery had already closed for the day.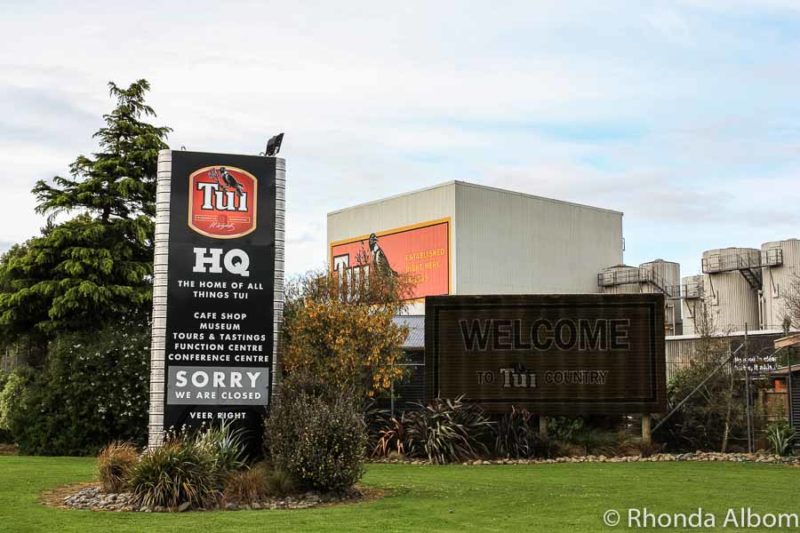 Like many places in New Zealand the gate was open, so we drove in. (First, we stopped at the guard house and asked permission). We couldn't get a tour, but we could take a few photos.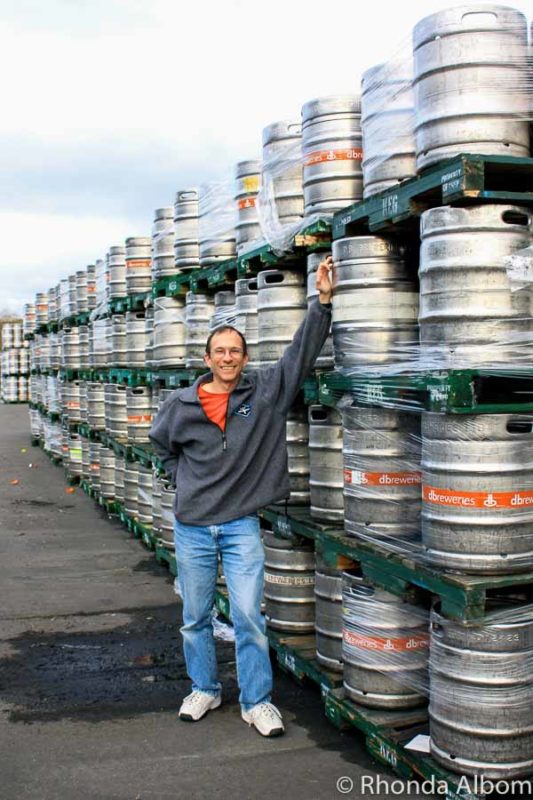 The good news was the signage, and the images of the workers, reconfirming that yes, in fact, it is run by gorgeous women.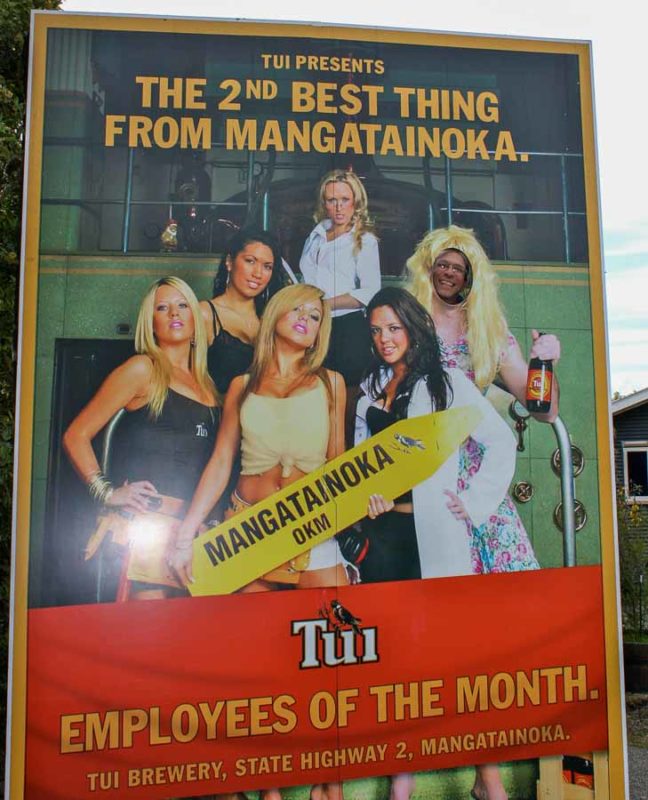 A Few More Serious Tui Brewery Tips:
Tui Brewery is located along State Highway 2 in Mangatianoka on the North Island. It's easy to spot from the road as it looks just like it does in their advertisements.
It's about 160 km northeast of Wellington, New Zealand's capital city.
Daily brewery tours are at 11.30 and 2.30 (subject to change). Check the official website for current times and booking information.
Tours and tastings are available at different prices. Again, see the website for details.
You must wear closed shoes if you are taking a brewery tour.
Tui's range: pale ale, lager, dark, and pilsner. Plus they now have a crushed Apple Cider.
Also on site, a restaurant, museum, and a shop.
If you get there late, like we did, and you want to spend the night to visit Tui Brewery in the morning, there are 56 options in nearby Palmerston North.
→ Check hotel pricing and availability in Palmerston North at Booking.com
What's the Tui Brewery tour really like? We hope to find out on our next driving trip to Wellington, whenever that may be. For now, I will leave you wondering . . .
Had we arrived in time for a tour, do you think we would have seen the gorgeous women of Tui Brewery?