Coconut Palm trees are a Tree of Life on the Island nation of Samoa. Here in this tropical paradise, the grow everywhere. Fresh coconut milk, while a delicacy to me,  is a common treat on the island.
In Samoa, stayed at a Saletoga Sands Resort and Spa. Here they served fresh coconut milk directly from the seed of the coconut (the brown hairy piece is technically the seed of the fruit). They also gathered the fruit directly from the tree. Watching the process, I can see that it takes a skill I don't possess.
Why Drink Fresh Coconut Milk
There are plenty of digestive and other health benefits of drinking fresh coconut milk including lowered blood pressure, aiding in weight loss, preventing anaemia and more.
How to Get Fresh Coconut Milk
Here is a step by step process on how to get your own fresh coconut milk, should you find yourself on a tropical island: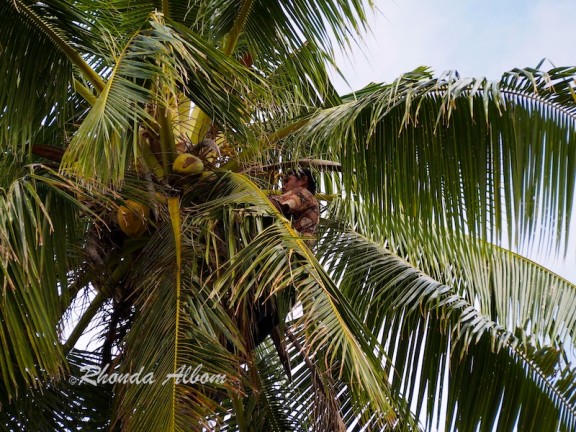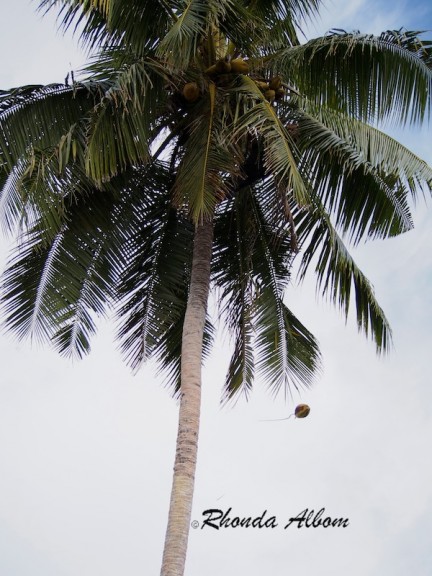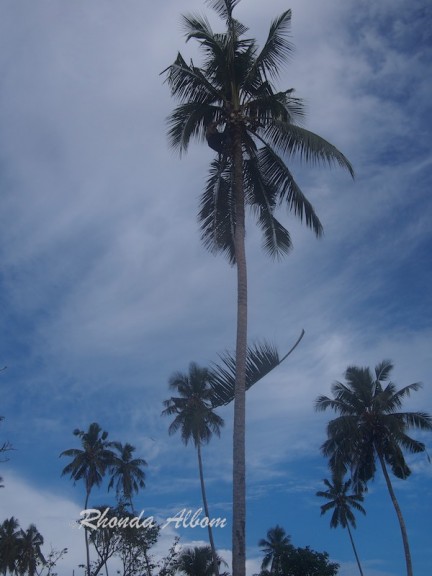 Tree of Life
No part of the tree is wasted. The Coconut Palm tree is special to the Samoan people, as the entire tree can be used:
The trunk for building or fence posts
The leaves for thatched roofs, mats, baskets and other accessories
The fruit, or coconut, for food and drink
Drinking coconut milk is one of many things to do in Samoa.
And it's not just the Samoans. We heard the same on the Cook Islands, that every portion of the Coconut Palm tree can be used, making it special to the culture.
Have you had fresh coconut milk?