I'll admit, I wasn't exceedingly enthusiastic about visiting Port Hedland Australia. However, it was a port stop as we circumnavigated Australia with Royal Caribbean and, it turned out to be far more interesting than we predicted. The number one thing to do in this town is to tour the BHP Billiton and iron ore mining operation. Although located in Port Hedland, it is controlled remotely from Perth 1320 km away. It's bizarre to think all of this is fully automated.
Located in tropical Western Australia, Port Hedland gets only 13 days of rain per year. It is usually hot with average temperatures ranging from 27.1 °C (80.8 °F) in winter to 36.4 (95.5 °F) in the summer, and ideal climate for both iron ore and salt processing.
Tour BHP Billiton
Importantly, if you arrive via cruise ship and want to tour BHP Billiton Iron Ore, you will need to do it with a ships excursion. Billiton does not offer public tours on days cruise ships are in port. Our ship's excursion was excellent and narrated by a knowledgeable, personable, and friendly local guide.
All tours at BHP Billiton are via bus and passengers do not get off. In addition, there are strict safety gear requirements for employees. So rigid, in fact, that if an employee gets injured while not wearing gloves, they are not insured. Here are some of the highlights in photos (shot through the bus window, sorry about the reflections):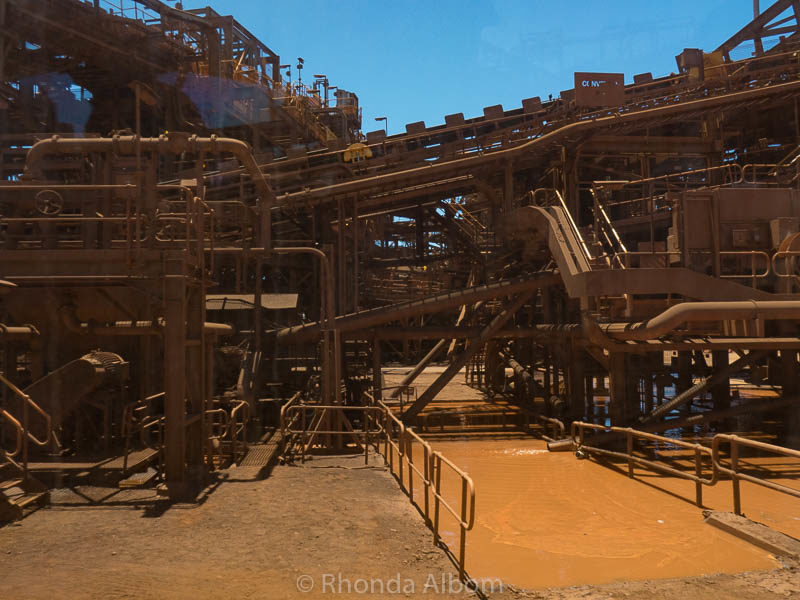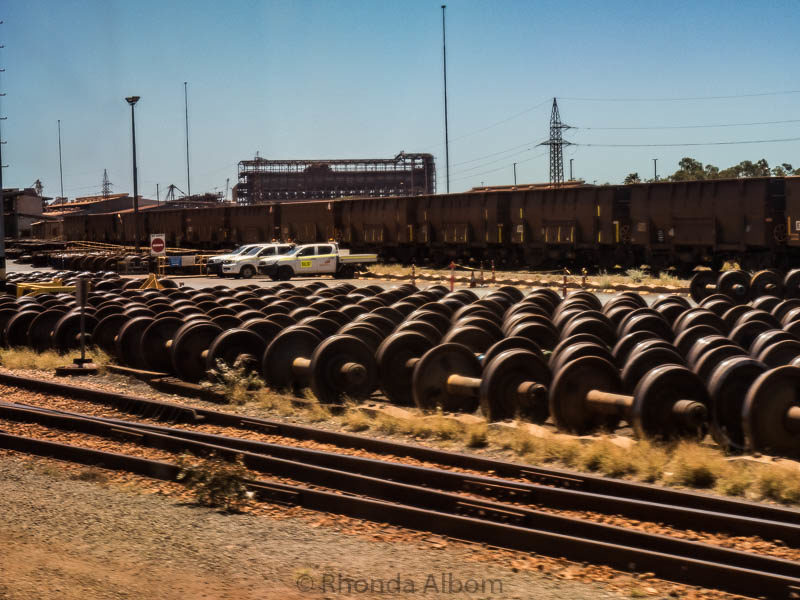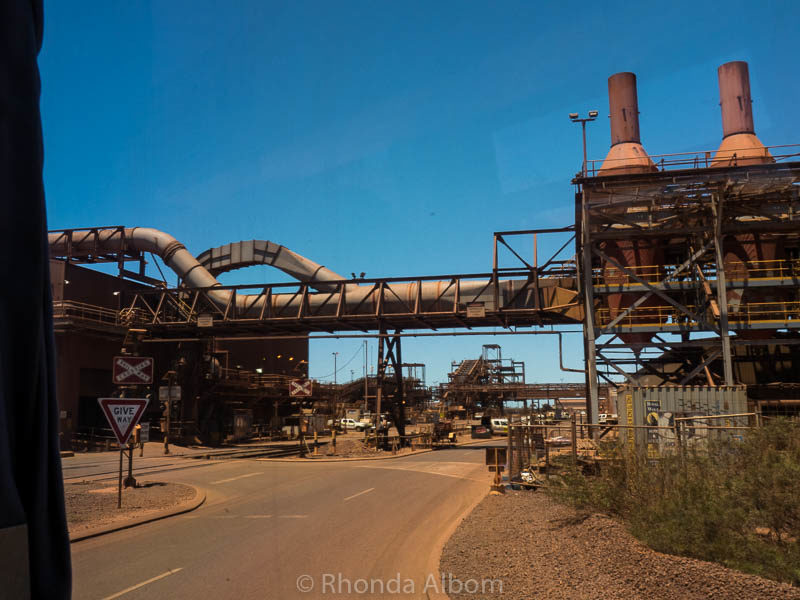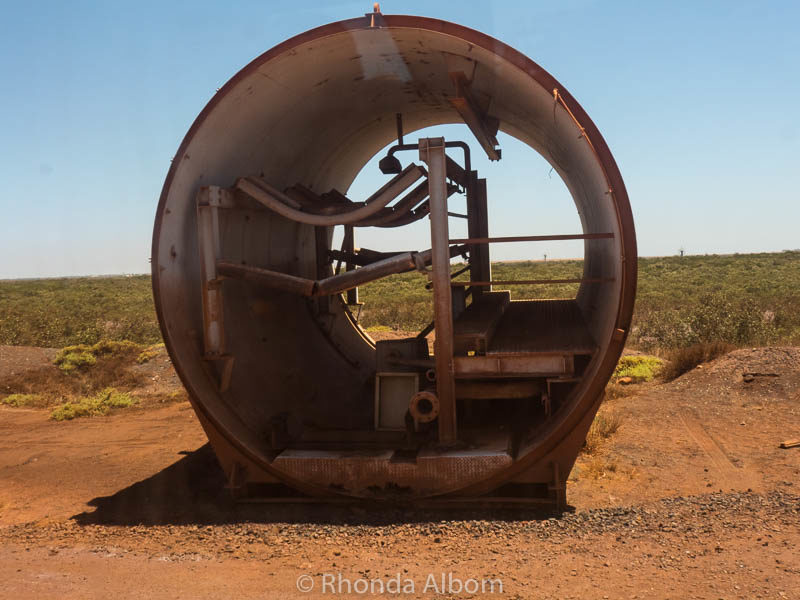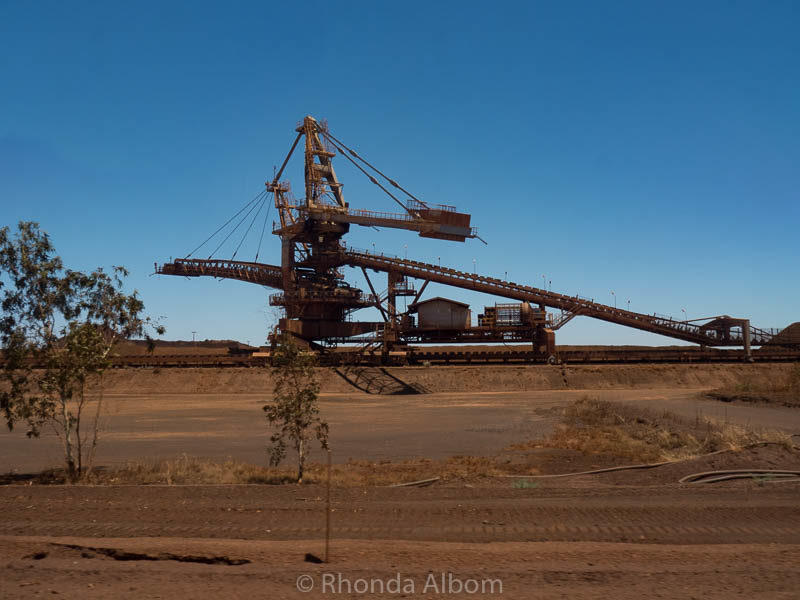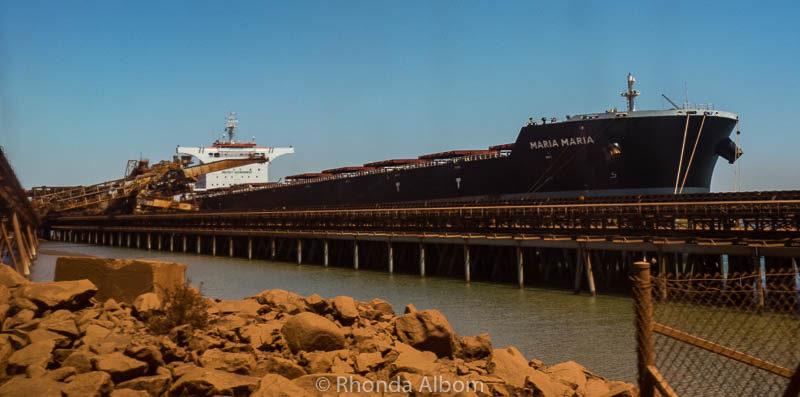 Rio Tinto Salt Mining
BHP Billiton isn't the only mining company in Port Hedland. Rio Tinto is there also, offering a contrasting photo opportunity even through the bus window: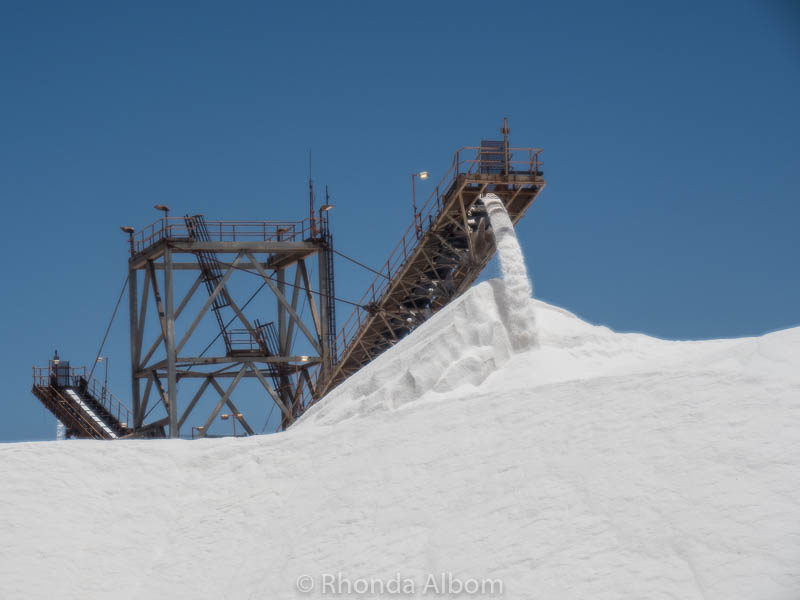 Walking Around the Streets Port Hedlands
While not a popular tourist destination, there is more to the town. When the ship arrive, we were welcomed with a craft market that is open on the six days this year that a cruise ships is in port. There is a visitor's centre offering both information and souvenirs, plus the Dalgety House Museum.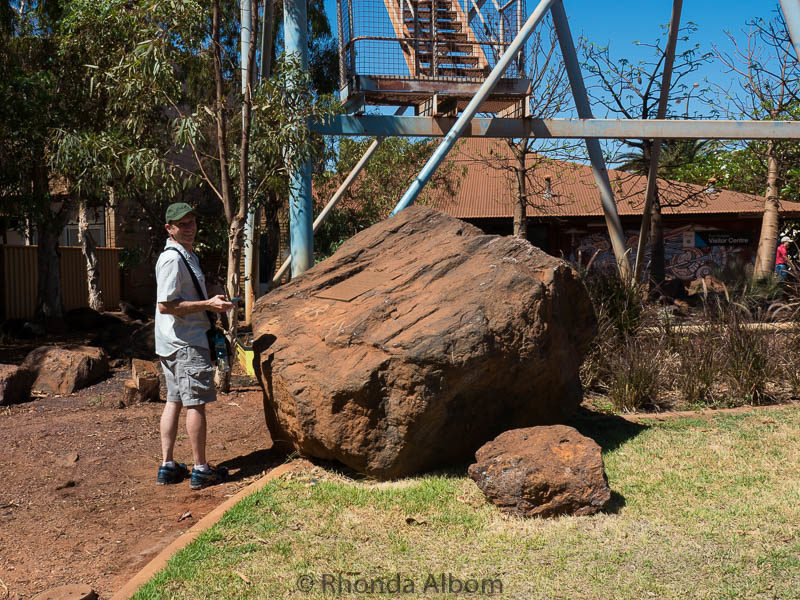 Street Art in Port Hedlands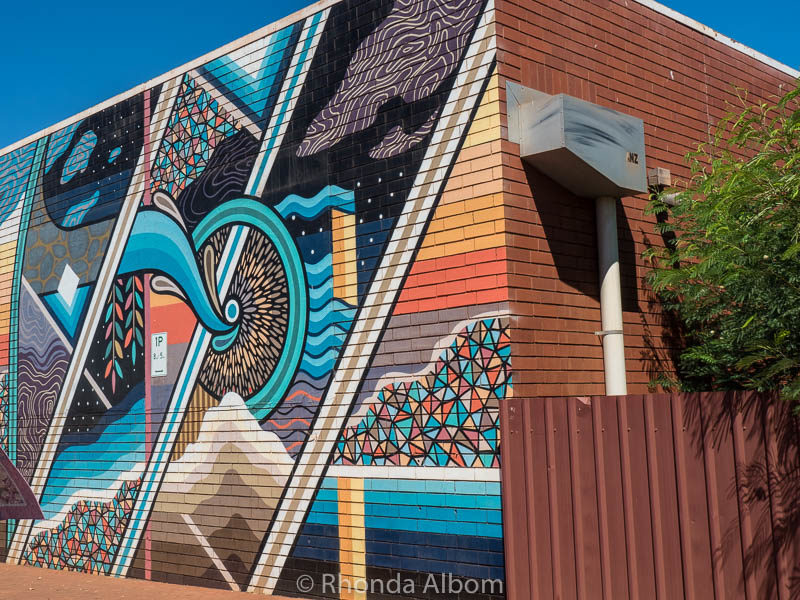 Discover Sea Turtles on the Beach in Port Hedlands
Flatback turtles breed and nest here from October to January. We were given bad advice when told we could only see them at night. Another cruise passenger saw turtles. We did go down to a beach just to stick our toes in the Indian Ocean.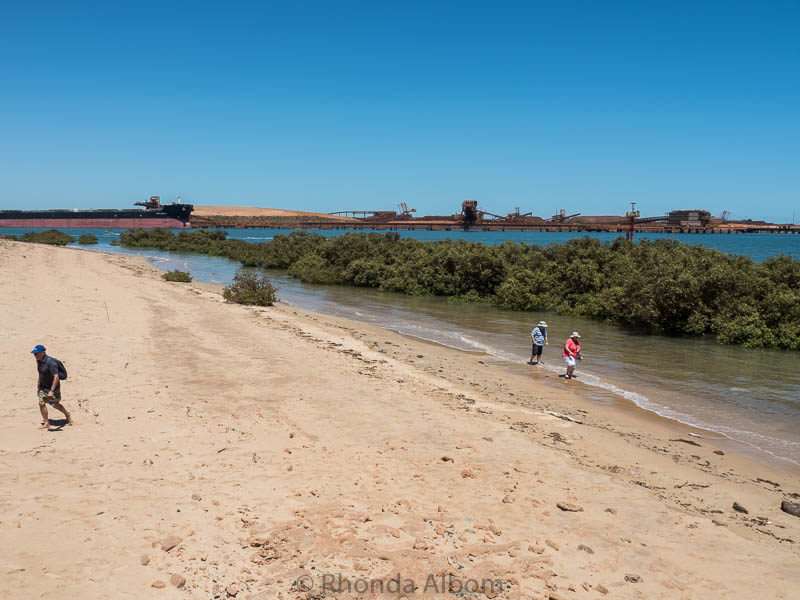 More about Port Hedland
The Karriyarra people are the aboriginal tribe from the area.
A Royal Flying Doctor Service has been based in Port Hedland since 1935. Aviation is a way of life for medical, postal, and mine workers who frequently fly in and fly out for their respective jobs.
Aside from BHP Billiton, other excursion options offered on by the cruise line included a historical tour, a beach tour, and FIFO mining experience.
Cruising Over the Top of Australia
Port Hedland is the fifth port as we sail from Sydney to Perth around the top of Australia on the Radiance of the Seas. She is a midsized ship in the Royal Caribbean fleet, and the favourite of many people we met onboard. We visited Bali (Indonesia) just prior to Port Hedlands, and from here we went to Geraldton, Australia. We love cruising and share our best cruising tips here.
Have you been to Port Hedland? Have you seen iron ore before?
If you enjoyed this article, please share it on social media including Pinterest:
Disclaimer: In addition to VIP treatment onboard the Radiance of the Seas we were provided with many complimentary extras including this excursion. The opinions expressed here are strictly my own.