It was only 1,000 years ago that New Zealand was discovered by Kupe, according to Maori legend. Kupe sailed to Aotearoa (New Zealand) from Hawaiki, the traditional homeland of the Maori people. While no one today knows the exact location of Hawaiki, it is believed to be somewhere in Polynesia. What we do know is the detailed craftsmanship that went into building Polynesian outrigger canoes. Many replicas of these boats are on display at the Auckland Maritime Museum.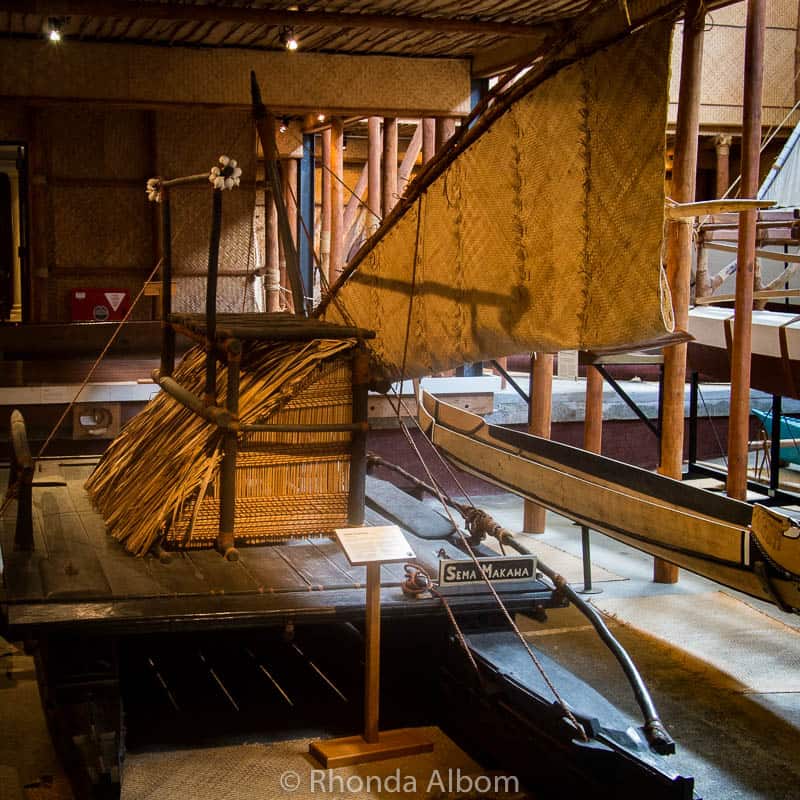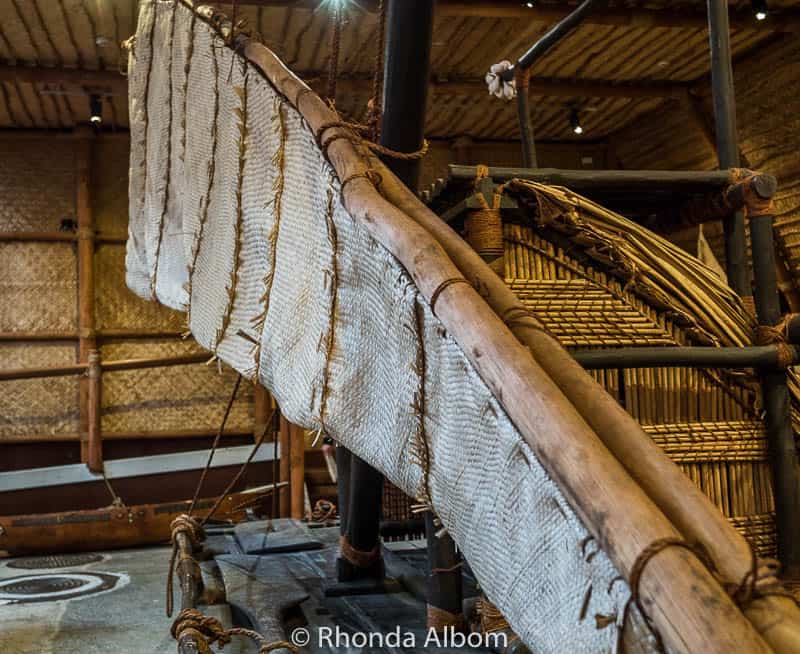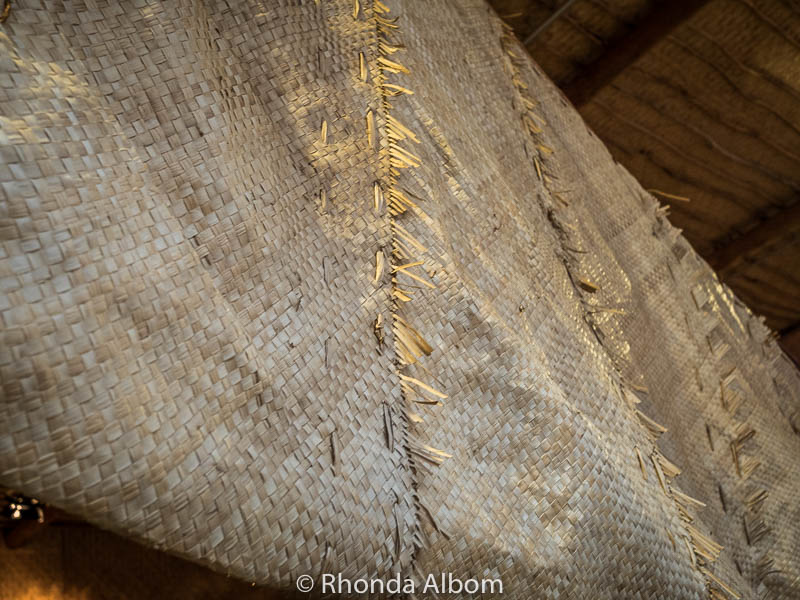 Documenting New Zealand's nautical history, the Auckland Maritime Museum takes us through the arrival of the nation's early population. Long before the days of drones and satellites, curious and brave seafaring explorers use their knowledge of the ocean and the night sky for guidance. They arrived in Polynesian outrigger canoes, the style of which has sailed the southern Pacific ocean for over 5000 years.
Taking a closer looker at the construction details of the Polynesian outrigger canoes, the challenge these brave men faced seems multiplied. The museum displays replicas of voyaging canoes from Polynesia, Melanesia, Micronesia, and Kiribati.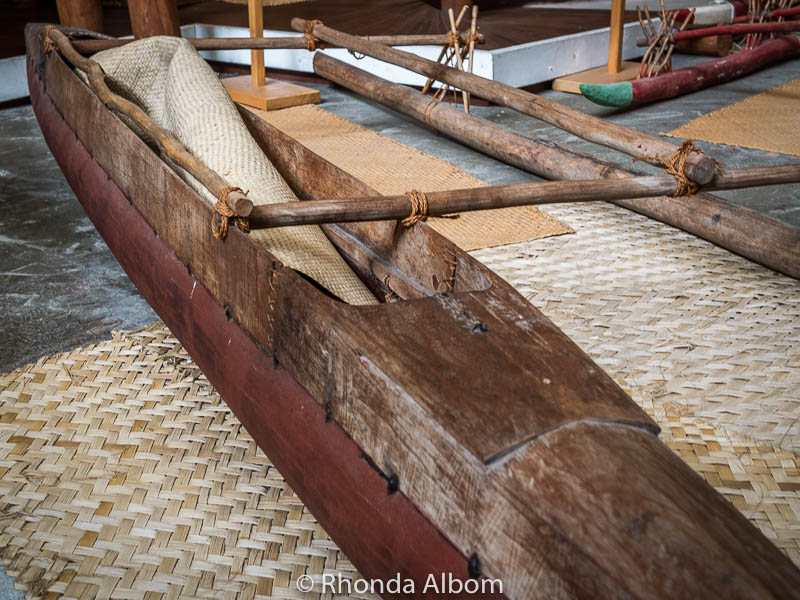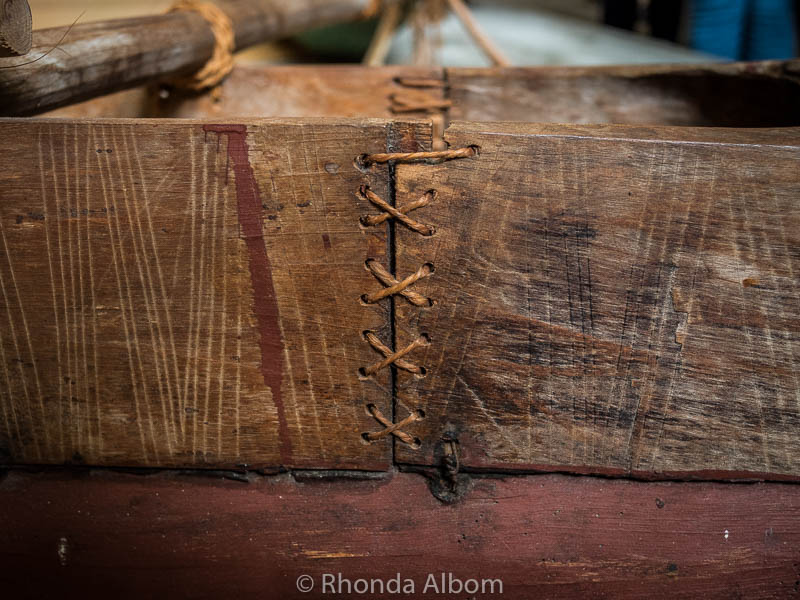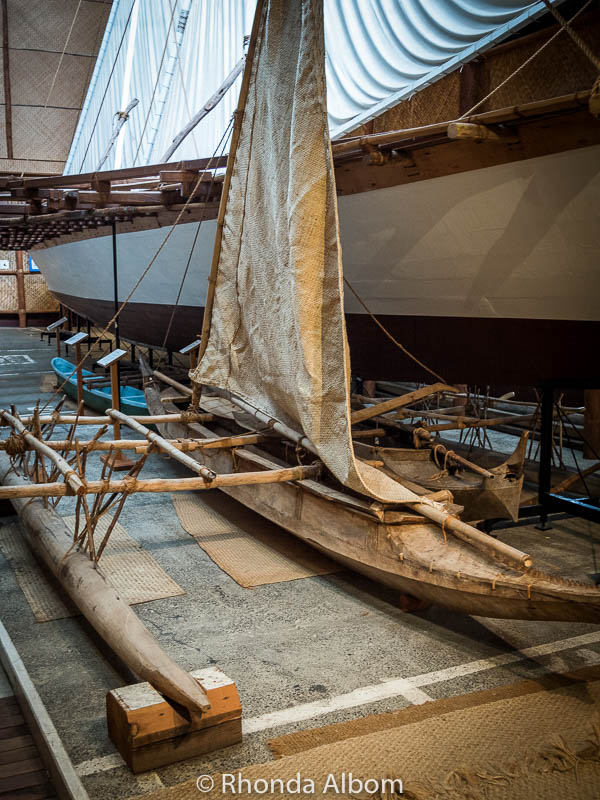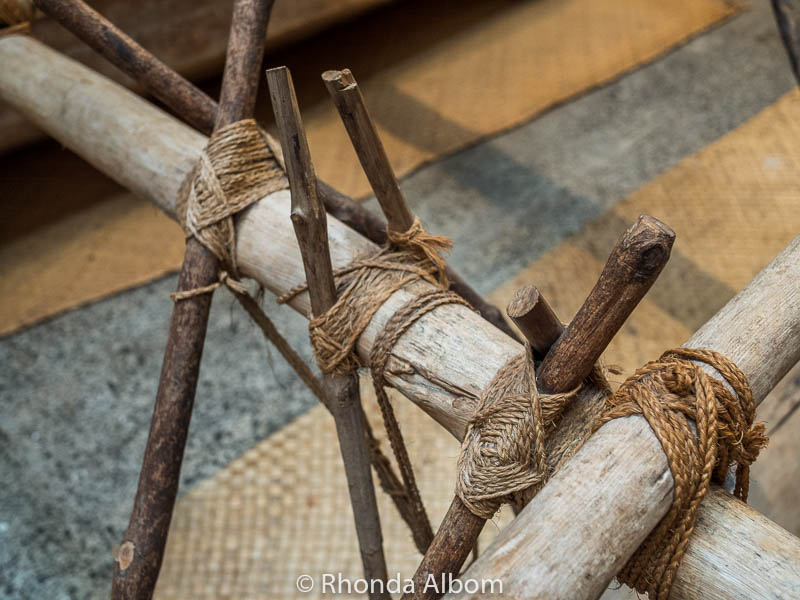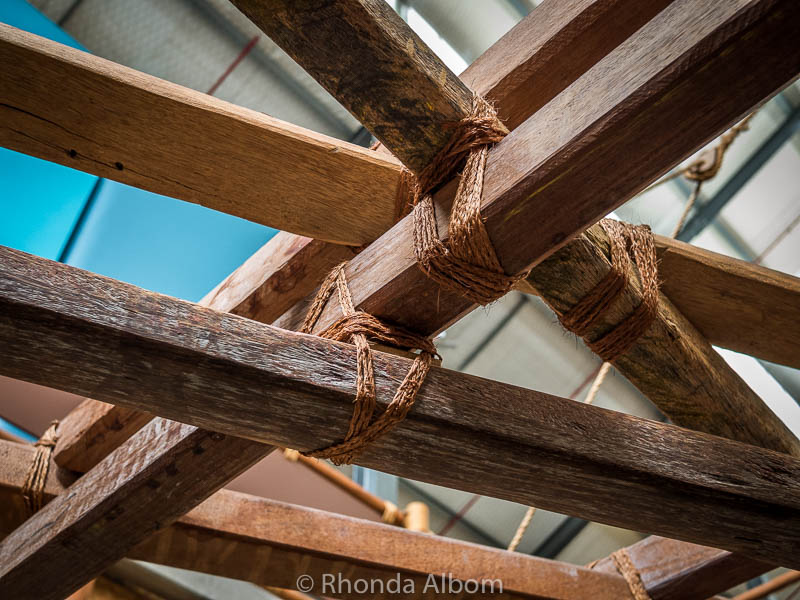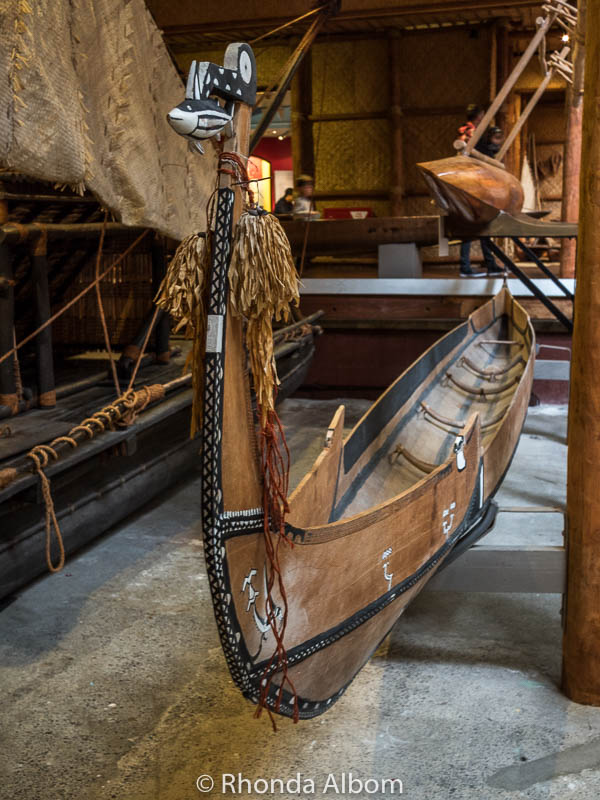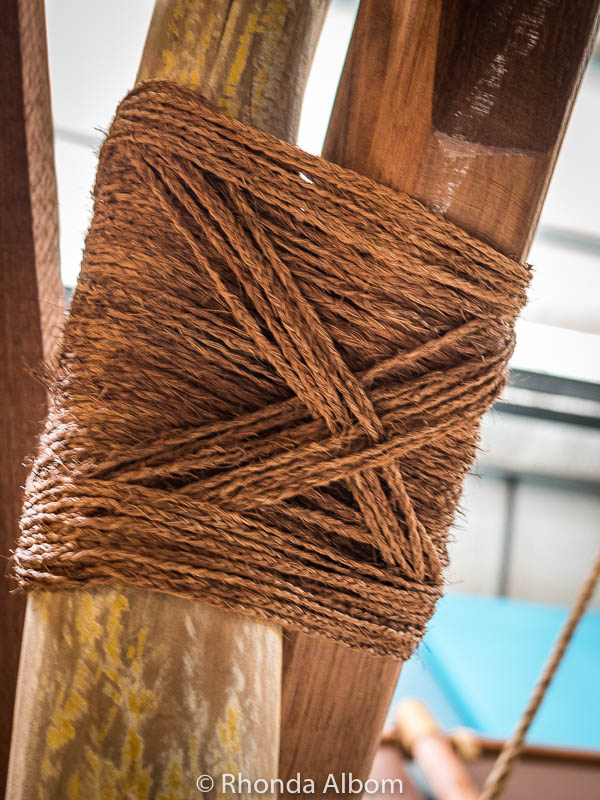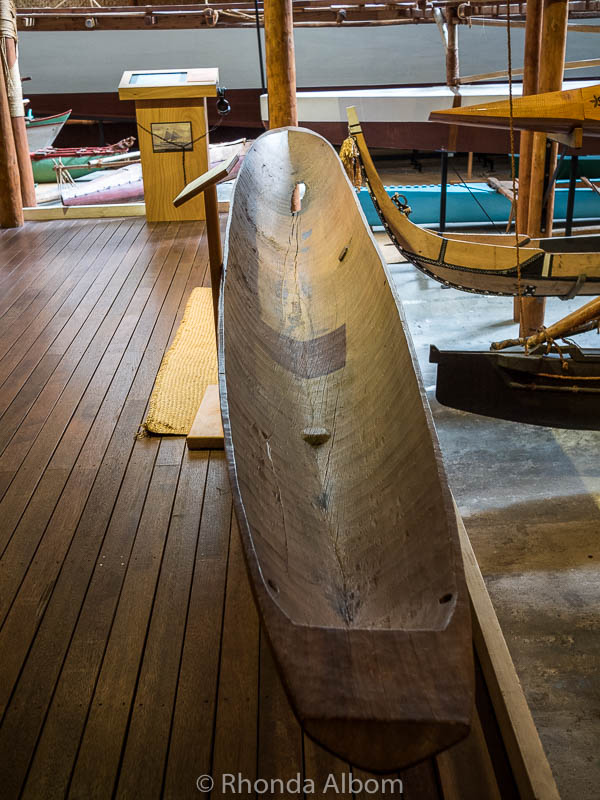 We visit the Auckland Maritime Museum often but yesterday was the first time I did a photo study of the migration canoes.
Practical Information and Tips for Visiting the Auckland Maritime Museum
The museum is at Auckland's Viaduct Harbour at the corner of Quay and Hobson Streets.
The Auckland Maritime Museum is open nearly every day from 10 am – 5 pm. Also available are optional sailings on most days, which offer a chance to get out on the water on a ketch-rigged deck scow or other historical boats.

This waka, belonging to the Polynesian Voyaging Society, is one of many boats that museum visitors can sail on (for an additional fee).

Entrance is free to Auckland area residents. See the official website for other prices including sailings.
Weekdays, there are tours led by passionate volunteers at 10:30 am and 1 pm. The museum also hosts special events and open days.
The Auckland Maritime Museum is also the check-in location before heading out on the dolphin and whale excursion.
If you enjoyed taking a closer look at these Polynesian outrigger canoes, please share this pin on Pinterest:
Would you cross the oceans on one of these Polynesian outrigger canoes?