Norway's fjords are one spectacular masterpiece of nature after the next. Despite the mist and rain, Lysefjord stood out as my favourite of the fjords we sailed through. Maybe it was the smaller boat that made it more attractive, but more likely it was the majesty of huge cliffs, the dramatic contrast created by layers of hills, and the fact that I love foggy days.
However, with nature's lack of colour in the mist, I think this was a day for black and white photography. Take a look and see if you agree: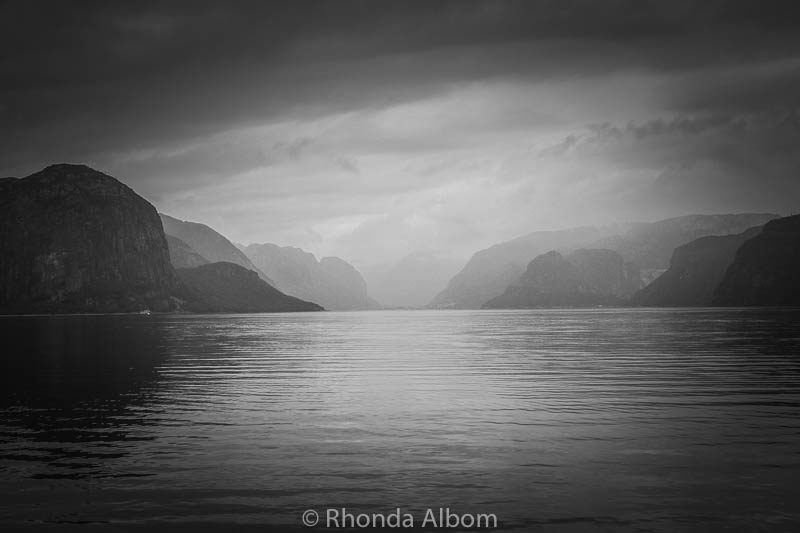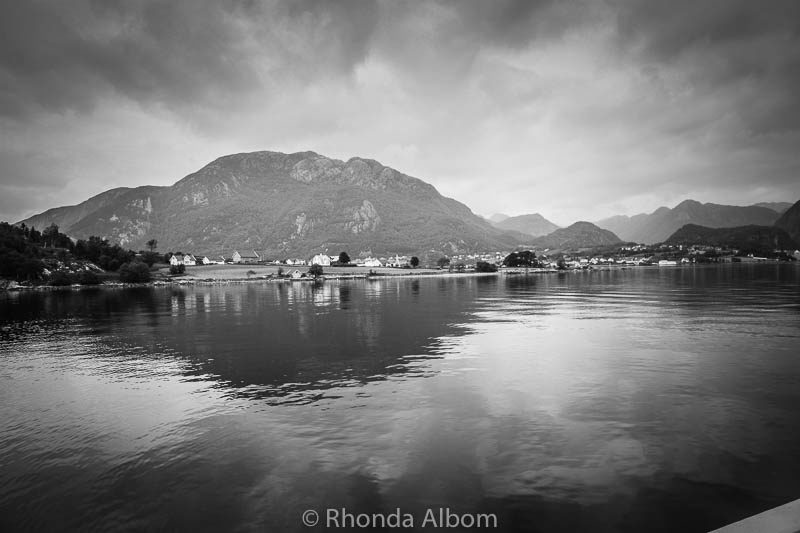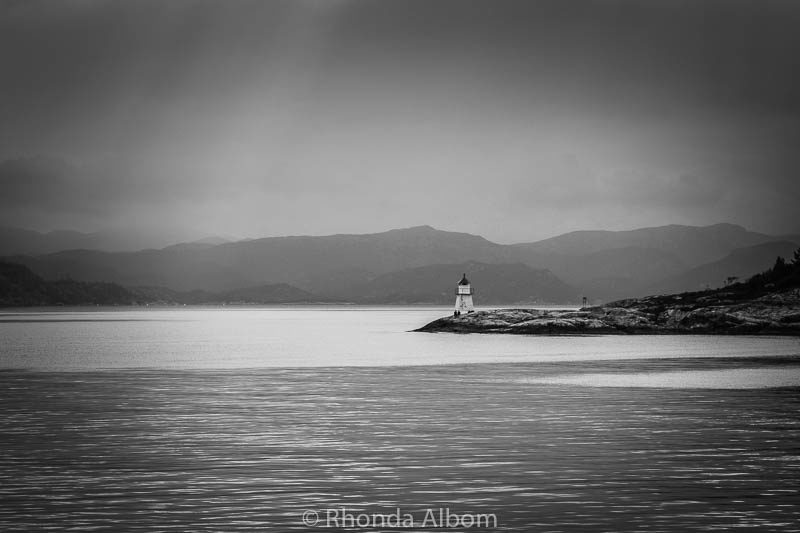 Practical Information on Lysefjord:
Located in southwestern Norway, Lysefjord is about 25 kilometres east of the popular cruise ship port of Stavanger.
By definition, a fjord is "a long, narrow, deep inlet of the sea between high cliffs typically formed by submergence of a glaciated valley."  There are fjords in Argentina, Canada, Chile, Greenland, New Zealand, Norway, and the USA (Alaska).
Lysefjord is a 42-kilometre (26 mi) long fjord, in a scantly populated mountainous region of Norway.
We docked in Stavanger while cruising with MSC out of Southampton, England. From here we sailed on an independent smaller vessel down Lysefjord. We cruised here in 2012.
Black and White Photography
Done right, black and white photography can be very dramatic.
Leaving colour to the imagination, each viewer has a different reaction and experience.
Black and white can be accomplished in the camera or in post-processing.
After 40k to Lightroom and reviewing them, these images of Lysefjord seemed to lend themselves to some experimentation converting photos to black and white. It was easy in Lightroom, and I am pleased with the results.

Have you been to Lysefjord or any other fjords? Sharing black and white photos is new for me, should I do it more often?
If you enjoyed seeing Lysefjord Norway in black and white, please share this article on social media, including Pinterest: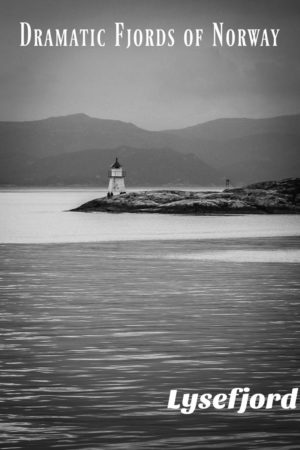 Here's the secret to packing light:
Download our free packing light checklist when you sign up for our newsletter.