With one day in port to split between Pisa and Florence, we needed to be focused. Top on the girl's list was climbing the Leaning Tower of Pisa. I did it 20 years ago when I first visited Pisa. Then it was easy. We just bought our tickets, got in the queue, and then climbed the Tower.
These days it not as simple. There are strict restrictions and only 30 people are allowed up every 20 minutes. Timed tickets are best purchased days in advance.
We used Rick Steves' Mediterranean Cruise Ports to help with planning, then opted to hire an independent guide for the day. She met us at the cruise ship, took us to Pisa, then to Florence and back to the ship before it disembarked. She was able to buy tickets on our behalf, and Jeff and the girls got to climb the 251 steps to the top.
When they returned, they assured me that I made a good choice. The Leaning tower was uncomfortable to climb and bit of a letdown.
It was our morning stop, then we rushed off to Florence where we saw copies of Michelangelo's David in several locations. Our first port in Italy was a busy day.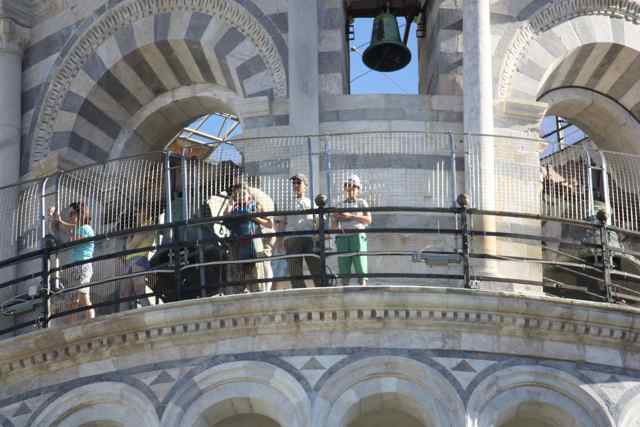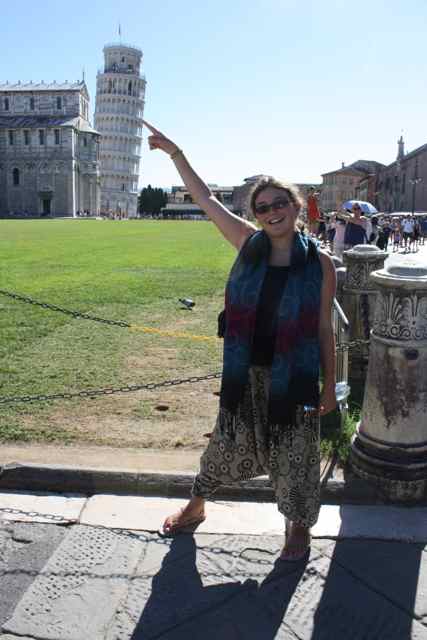 Unless otherwise noted, all photos on this page ©Rhonda Albom 2012
Travel Counter: We have been travelling around the world since March. We added a last minute cruise deal on the Norwegian Spirit. Our first port was Toulon in France. After Pisa and Florence, the ship will head down the western coast of Italy towards Rome.
Note: Based on world conditions, we advise checking official channels including cancellation policies prior to booking. Also, with often reduced capacity, booking ahead becomes more important.
Have you been to Pisa? Did you climb the Leaning Tower?