Enjoying a rainy weekend in Sydney Australia, we joined into a free walking tour at the Rocks, Australia's first European settlement. More accurately it was a tour of the country's convict history as the first eleven ships into Sydney Harbour held 75% criminals.
The area called the Rocks is now sought after real estate, yet 200 years ago it was considered undesirable. Made up predominantly of, you guessed it . . . rocks, it is a jagged peninsula surrounded by water on three sides. The stories of murders, mugging and mystery are fascinating and the tour never boring.
In case you're wondering what type of criminals made up the Rocks, they were mostly petty thieves. The murderers were all hung in England long before they could have been sent here.
Here are a few highlights from our tour of the Rocks: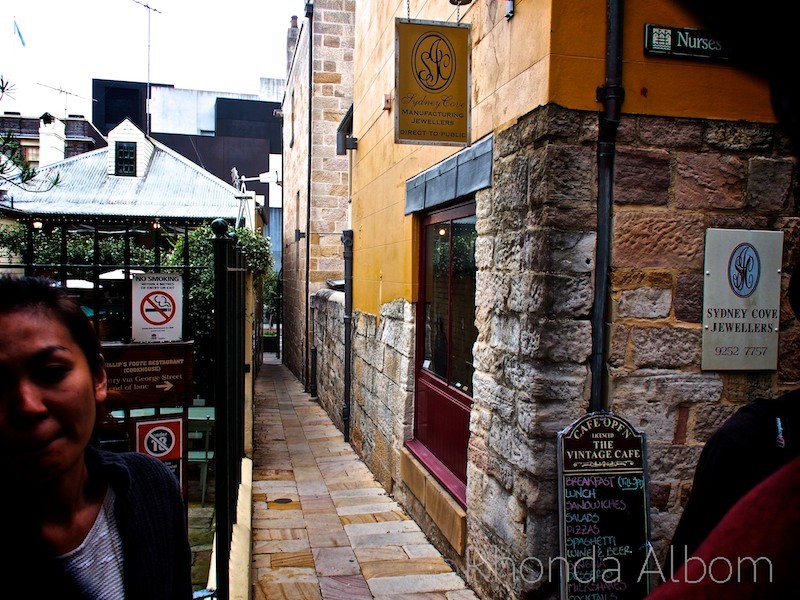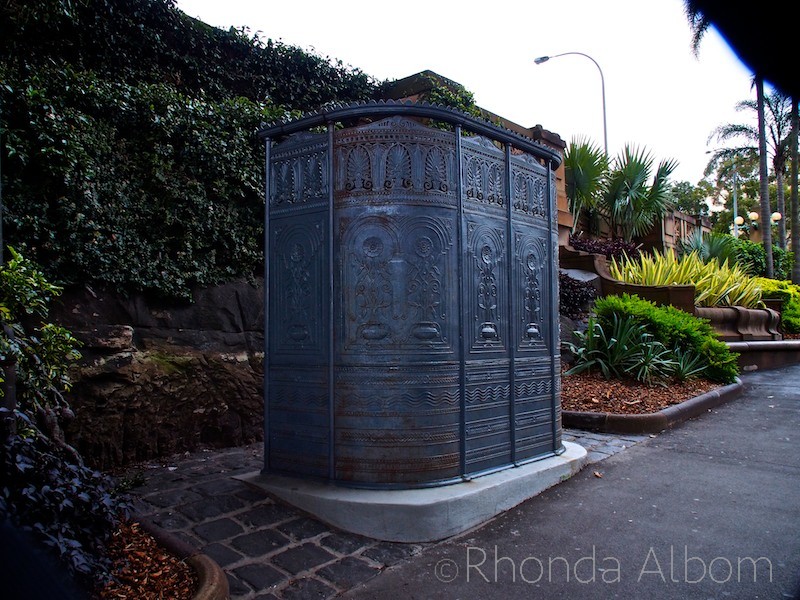 Practical Information:
Find out more about the tour at Free Sydney Tour.
It's not completely free, but rather allows you to set your own price with a tip at the end.
The tour starts at Cadman Cottage in the Rocks at 6pm every night.
The restaurants in the Rocks get crowded, so it's a good idea to make a dinner booking before the tour begins. We ate at Apetito, a delicious Italian option, but be warned they charge a $3 per person "cover charge" for eating there on the weekend or holidays.
Visiting the Rocks is only one of many things to do in Sydney or the nearby regions, many of which make great Sydney day trips.
Note: Based on world conditions, we advise checking official channels including cancellation policies prior to booking. Also, with often reduced capacity, booking ahead becomes more important.
Have you been to the Rocks? Did you know about Australia's criminal past?
If you enjoyed this post, please pin:
SaveSave