Why visit Belize? This tiny Central American country is a tropical paradise filled with Mayan history and an impressive barrier reef. To learn more about it, we asked Sam Weiss, a travel expert and frequent visitor for the highlights.
Belize is a tiny country on the eastern coast of Central America and is sandwiched between Mexico and Guatemala. It has the Caribbean Sea to the east and a dense Central American jungle to the west.
This small yet eclectic nation with its pristine beauty is a hotspot for many modern travellers.
Why visit Belize? Belize should be on the radar of every travel buff for…
The Maya heartland
Marine adventures
Belize Barrier Reef
The Blue Hole
Jungle adventures
Excellent weather conditions
Delicious food spread
Note: Based on world conditions, we advise checking official channels including cancellation policies prior to booking. Also, with often reduced capacity, booking ahead becomes more important.
Why visit Belize? For the Maya heartland
History lovers, here's why you should visit Belize.
Home to the remnants of the mysterious and alluring Maya civilisation, Belize is peppered with archaeological ruins like the Caracol, Cahal Pech, Lamanai, Altun Ha and Xunantunich.
Belize stands as a testimony to the Mesoamerican civilisation developed by the Mayans and is noted for its hieroglyphic script.
The tall stone temples offering breath-taking views of the jungle, and the excavated tombs and caves replete with history make for a wonderful experience.
Why visit Belize? For marine adventures
Belize is dotted with tiny cayes or islands, about 200 of them to be precise and provides excellent opportunities for fishing, snorkelling, windsurfing, kayaking, swimming, and diving in the pristine blue Caribbean waters.
You get to dive with the whale sharks in Gladden Spit near Placencia. For any maritime enthusiast, it cannot get better than this.
Why visit Belize? To explore the Belize barrier reef
The Belize barrier reef is a UNESCO world heritage site and is the second-largest in the world (next only to the Great Barrier Reef of Australia).
This is a fantastic place to have the best underwater experience. The amazing array of different types of coral and colourful marine species makes it a veritable geological paradise.
One of the most popular trips out to the Belize Barrier Reef is a snorkelling trip off of Caye Caulker. Reserve your snorkelling adventure here.
The Blue Hole
The Blue Hole is a gigantic circular sinkhole off the coast of Belize. It offers a glimpse for any marine enthusiast to see huge stalactites, dripstone sheets, and a wondrous variety of marine life.
The Blue Hole, with its geological wonders, is part of the Belize Barrier Reef, therefore a UNESCO world heritage site. This is the most alluring spot for any scuba diver and marine explorer.
Why visit Belize? For the jungle adventures
The best part of the Belize experience is that one day, you get to dive with the whale sharks, and the next day, you get to explore a typical Central American jungle with its wildlife ranging from jaguars to howler monkeys and even parades of leaf-cutter ants, frigates, and the keel-billed toucan.
Belize has an amazing network of wildlife sanctuaries and provides a haven for a mind-boggling variety of plants, reptiles, birds, and amphibians.
Excellent weather is another reason to visit Belize
The climate in Belize is one of the most endearing factors of it being a tourist hotspot. The climate is comfortable throughout the year.
The tropical rainforests provide relief in summer, while the Caribbean winter is pleasantly cool without being cold.
Why visit Belize? How about for delicious food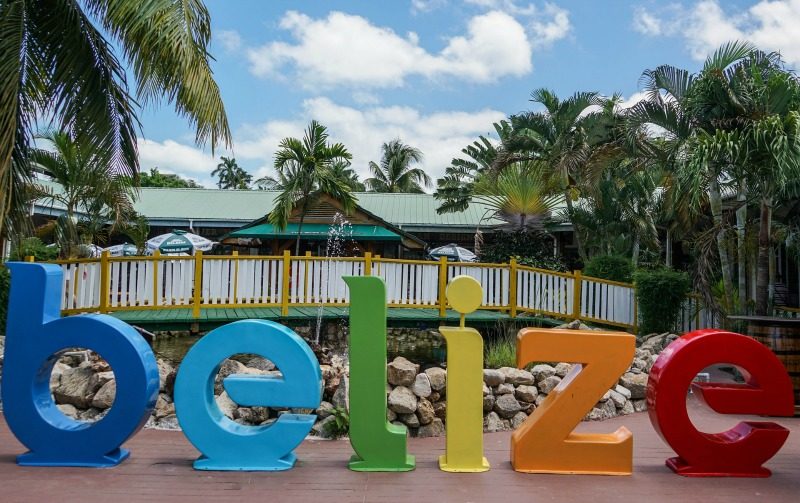 The Belize food experience is as exciting and varied as the land itself. The cuisine here is an inspiration of the many ethnic groups in Belize.
It is comprised of unusual yet largely succulent and tasty food. If you are a food adventurer, then the Belize food variety may appeal to the foodie in you.
It may help you to know that beautiful Belize happens to be the only English-speaking nation in Central America. So, if adventure is your calling, pack your bags and get ready for the Belize experience.
Expand your adventure. Cross the northern border into Mexico and check out all the cool things to do in Chetumal.
Best deals and discounts for your travel planning needs
We earn from qualifying purchases through partnerships or affiliate programs.
Flights: When it comes to flights, we always start with Expedia.

Hotels: We use Booking.com to compare and book accommodations. Don't miss Booking.com's Getaway 2022 Deals that save 15% or more on selected accommodations. (T&Cs apply)

Other accommodations: If you prefer B&B or self-contained type lodging, check out VRBO.

Vehicle hire: RentalCars is like a rental car search engine with no hidden costs, that lets us find the best deals on car rentals worldwide.

Private Tours: We are big fans of ToursByLocals, and use them for nearly all cities where we want a private guide.

Packing Tips: Get a free copy of our packing light checklist when you sign up for our mailing list. (We pack light, yet have everything we need.)
Find more money-saving resources and T&Cs on some of the above, check our Travel Resources page.
Save for later
If you enjoyed this article, please share it on social media and save it for later on Pinterest.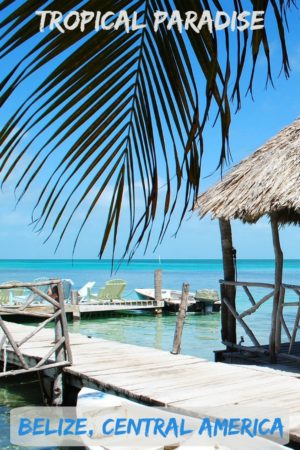 Read next: 20 Picturesque Cruise Ship Ports Around the World
Have you been to Belize?
About the Author:
This article was written for Albom Adventures by Sam Weiss. Her blog, Soar Legs, is no longer published.