Aruba is famous for white sand beaches, crystal clear azure water, and loads of sunlight. We had been sailing for three days, and could hardly wait to arrive at the Aruba cruise port. We had plenty of time to review our Aruba itinerary options.
This southern Caribbean destination did not disappoint; although, there are so many things to do in Aruba, we could have easily spent a week. With only five hours scheduled (from 7 am to noon) at the Aruba cruise ship port, we knew we needed to make every minute count.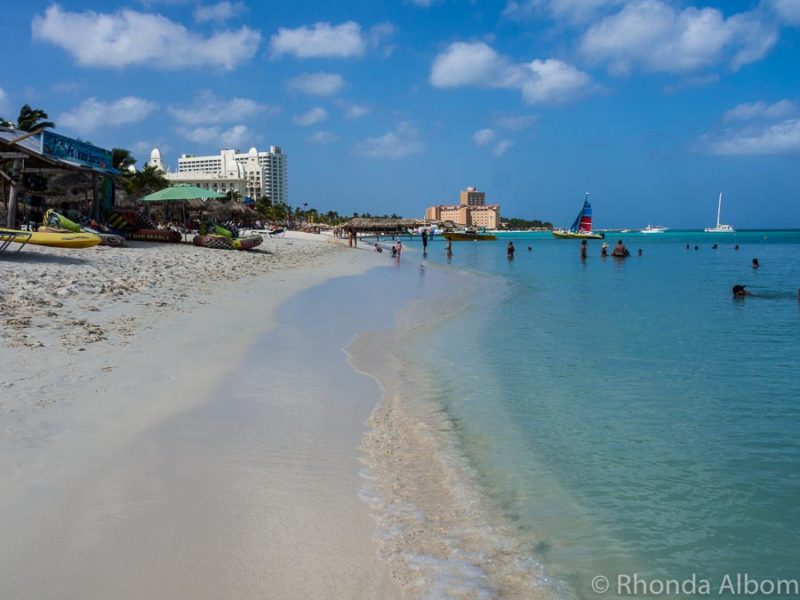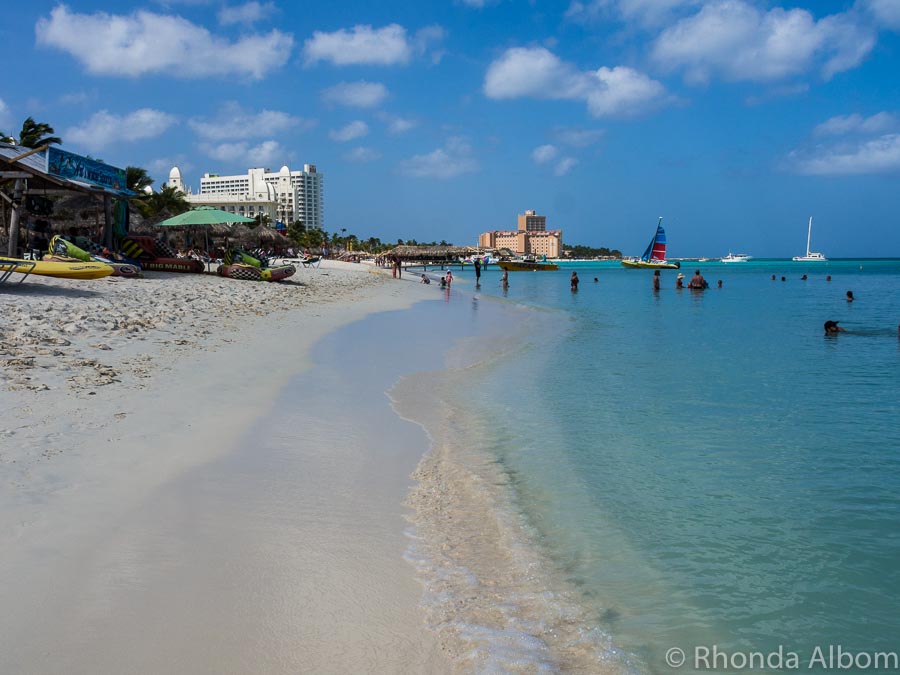 Why we love to cruise …
Aruba itinerary options: relaxation
Best beaches in Aruba near the cruise port
The port is right in Oranjestad, the capital city of Aruba. We opted to skip the paid Aruba shore excursions offered by the cruise line and head northwest on the public bus to Palm Beach – a destination that frequently appears on lists of the world's best beaches.
The contrast of the stark white sand against the water and sky was highlighted by splashes of greenery. The beach was calling to us, but it was not even 8 am, and the coffee was shouting louder. We chose The Bread Basket as a local recommended it for the best coffee in town.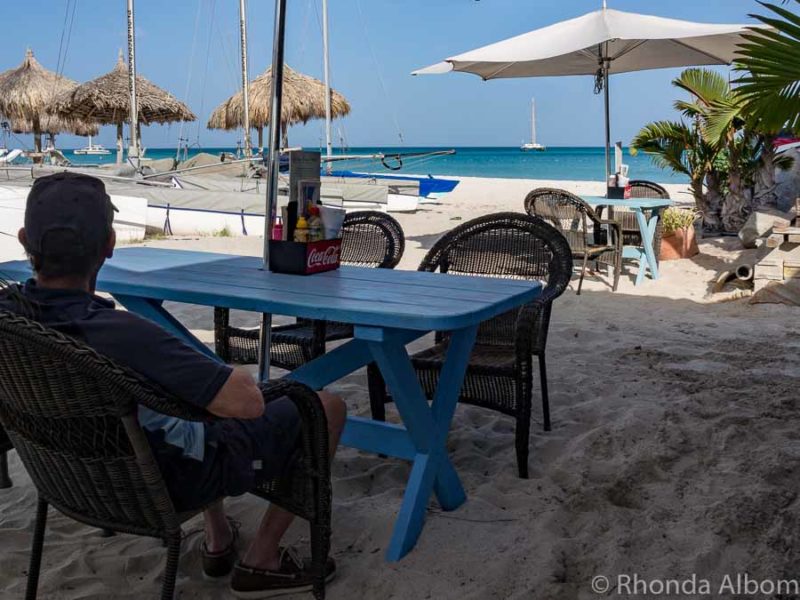 While there are other Aruba beaches near the cruise port, Palm Beach consistently is named as the best one around.
Aruba itinerary options: water sports
Aruba is a water sports paradise. Scuba, snorkelling, boating, kayaking, paddle boarding, catamaran sailing, swimming, body boarding, and more. If you can do it in the water, it is being done here. And Palm beach offered so many choices.
Called a jet flyer, this is the one that captured my attention. Although, I was happy to just watch.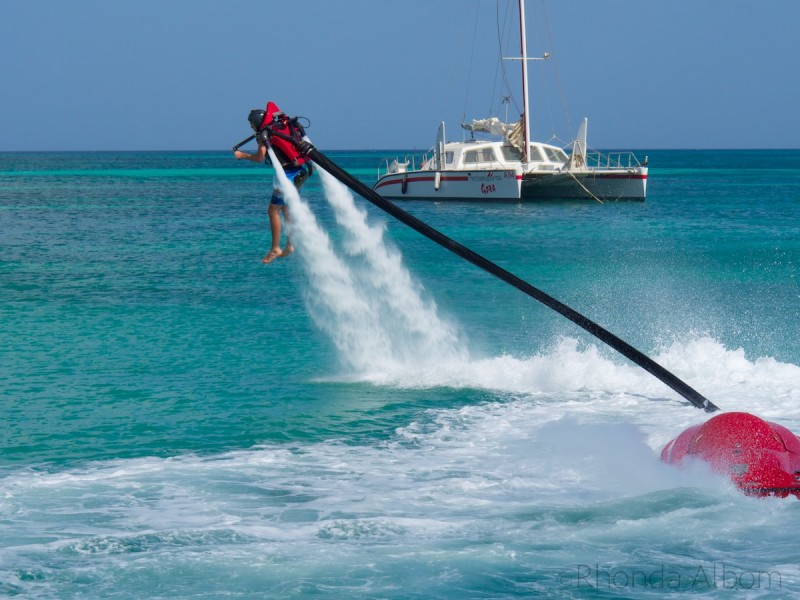 Watersport, adventure, and other shore excursion options to pre-book
This site contains affiliate links to products and/or services. We may receive a commission for purchases made through these links at no additional cost to you.
Aruba itinerary options: delve into history and culture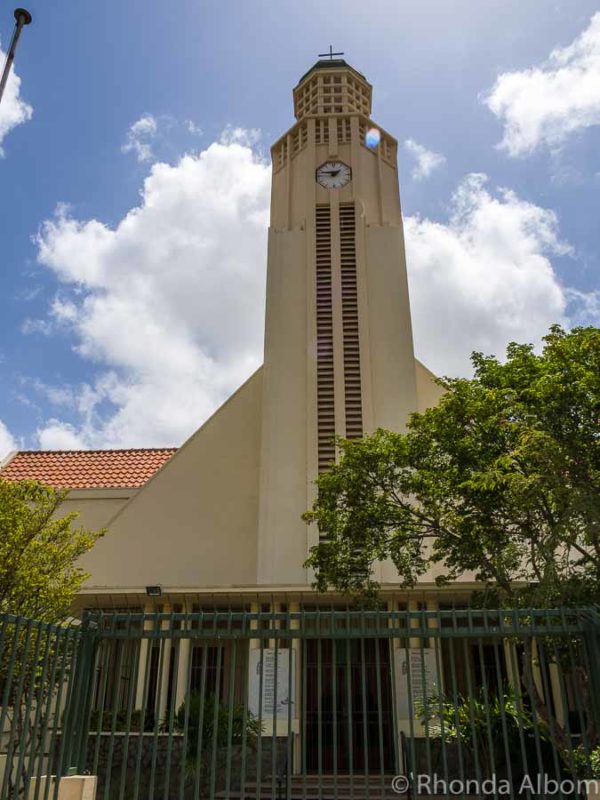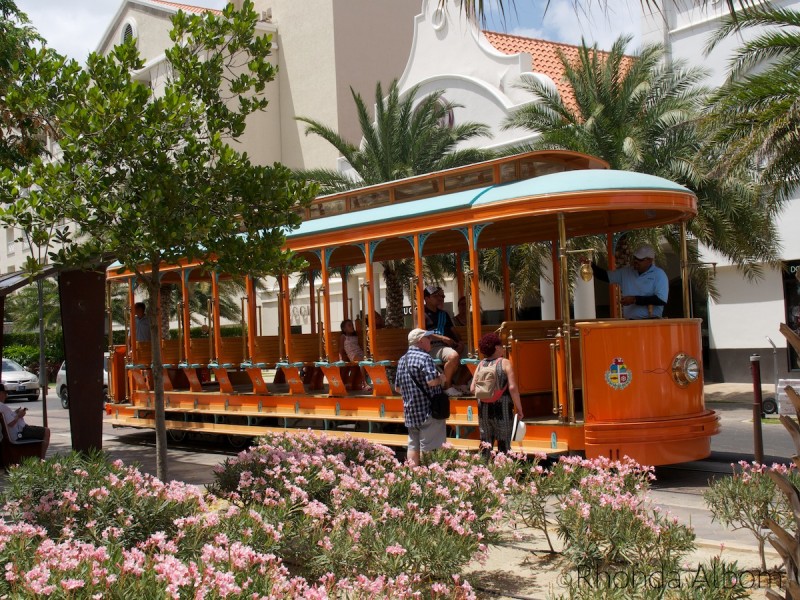 Aruba itinerary options: shopping
I am not a fan of shopping. I travel super light and my number one souvenir is photos. However, this does not preclude me from window shopping or enjoying the colourful colonial buildings lining the shopping area of Oranjestad. I can learn so much about a culture through its handicrafts, which is why I love going to markets.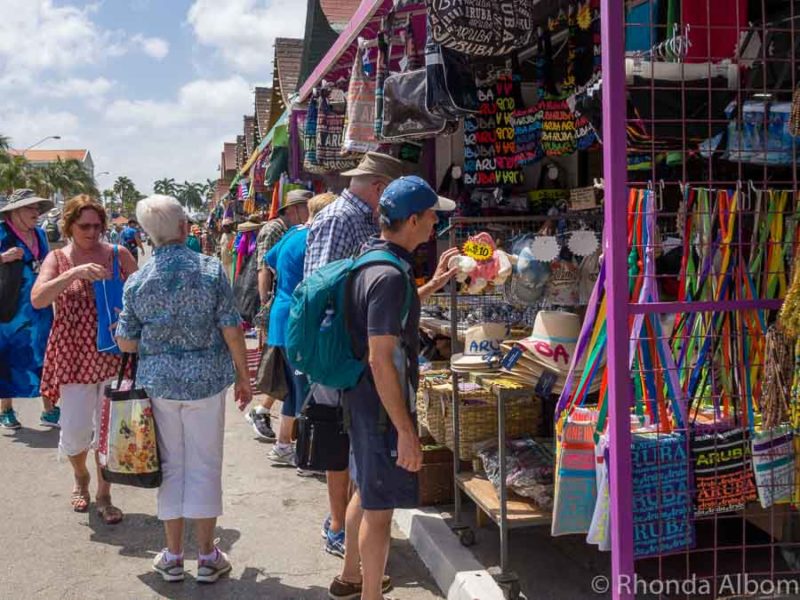 Know before you cruise to Aruba
Aruba is one of the Netherland Antilles, the southernmost islands in the Caribbean.
The island of Aruba is only 19.6 miles long and 6 miles across at its widest point.
The average year-round temperature is 28C (82F).
There are two official languages, Papiamento and Dutch. However, according to our taxi driver, most people speak four languages, adding English and Spanish to the mix.
Both the Aruban Florin and the US Dollar are considered official currencies.
You can take either a taxi or city bus to go from town to the best beaches (along the West Coast). When we visited, taxis charged about $14 for the trip to Palm Beach, while the bus is $2.60 per person. Bus number L10 or L10B will get you there, but if you want to continue to the California Lighthouse, you will need to be on the L10.
If you are thinking about cruising, check out these Caribbean cruise deals at Cruise Direct.
We can't resist a bit of tourist fun
No wonder the Caribbean is amongst the world's best cruise destinations.
Cruise and port planning tips
Spending 160+ days at sea, we discovered a few cruising secrets. In addition to our list of cruise tips, here are our best planning tools:
Cruise: We check Cruise Direct to find great deals.

Flights: Planning to arrive at least one day prior to disembarkation, We use Skyscanner to discover flight options at the best prices.

Accommodations before and after: We use Tripadvisor to find accommodations.

Private tour guides: Looking to maximize our limited time at a port, we often hire private guides from TourHQ.

Rental Car: When we need a car, we always use RentalCars.com, a rental car search engine with no hidden costs.

Travel Insurance: We purchase insurance that covers medical and travel emergencies when we head overseas. We start with World Nomads.

Packing Tips: Get a copy of our free packing light for cruise travel checklist when you sign up for our mailing list. (We pack light, yet have everything we need.)

**Find more money-saving resources on our Travel Resources page.
Please share:
If you enjoyed these Aruba highlights, please share this article on social media including Pinterest.
Don't Miss: 25 Tips for Cruising that Everyone Should Know
Have you been to Aruba? Which Aruba itinerary options are best for you?