After three days at sea on the Island Princess, our first port was the island of Aruba in the southern Caribbean.  Famous for white sand, blue water and plenty of sunlight, Aruba did not disappoint.
The port is right in town and our time here was pretty short, from 7 am to noon. We opted to skip the paid excursions offered by the cruise line and relax in Aruba. With the early start, we headed Northwest from town on the public bus to Palm Beach – a destination that frequently appears on lists of the world's best beaches.
Naturally, our first stop was for coffee. We went to The Bread Basket as a local recommended it as the best coffee in town.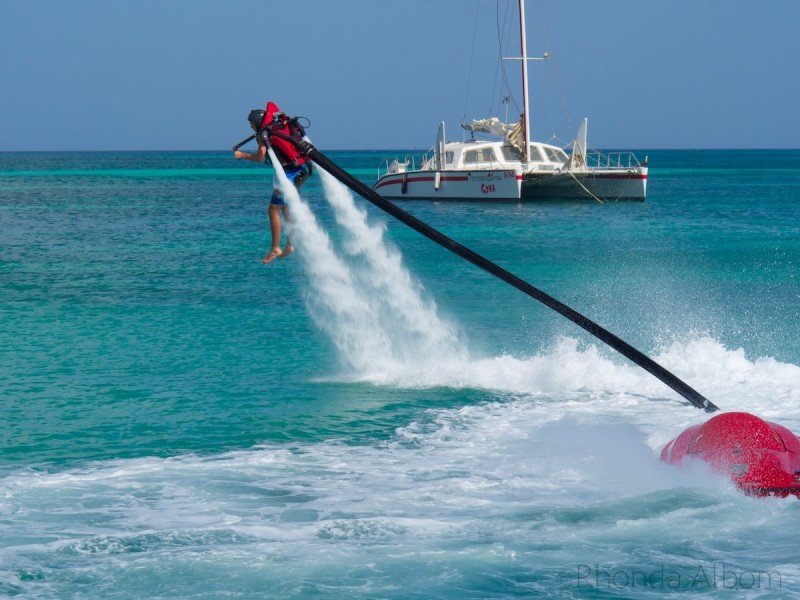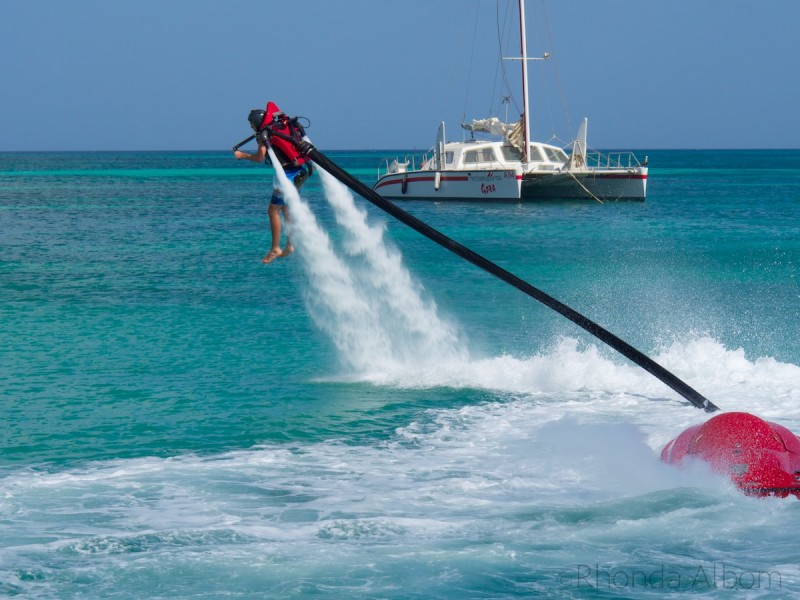 Returning to town with an hour to walk the streets and shop, we discovered these: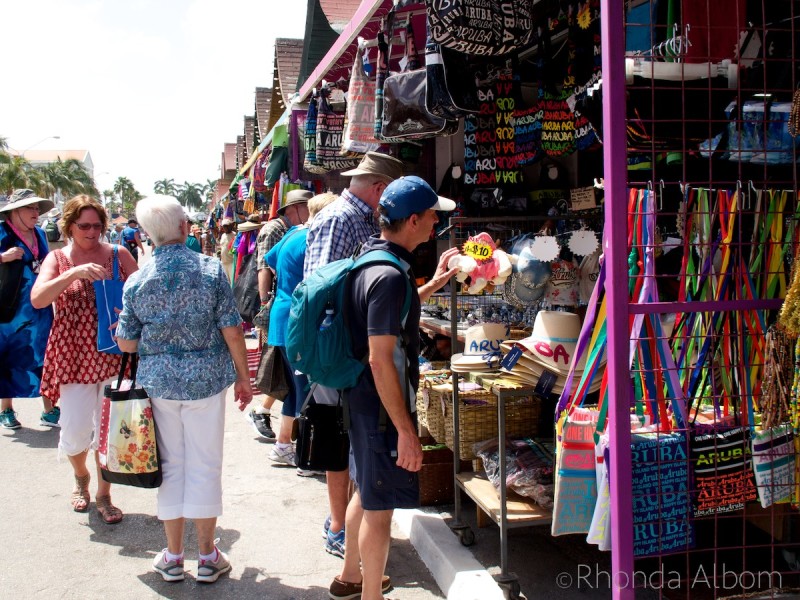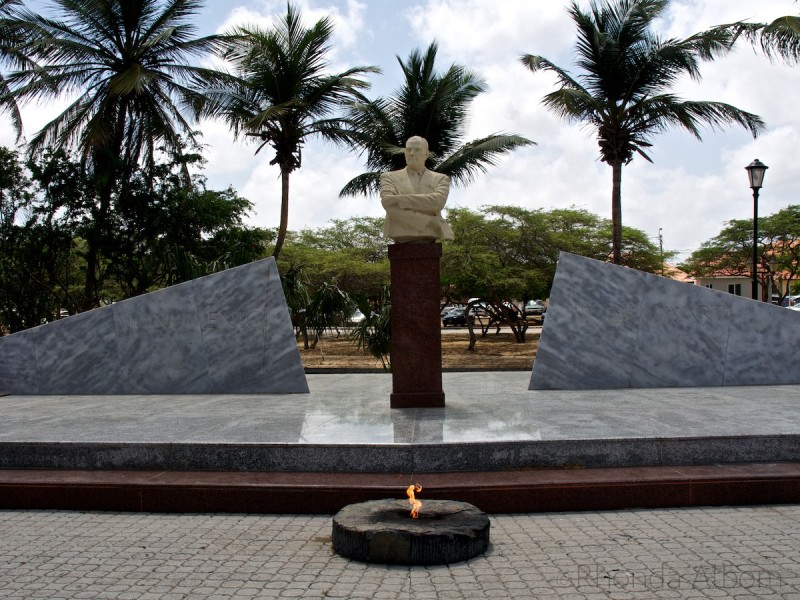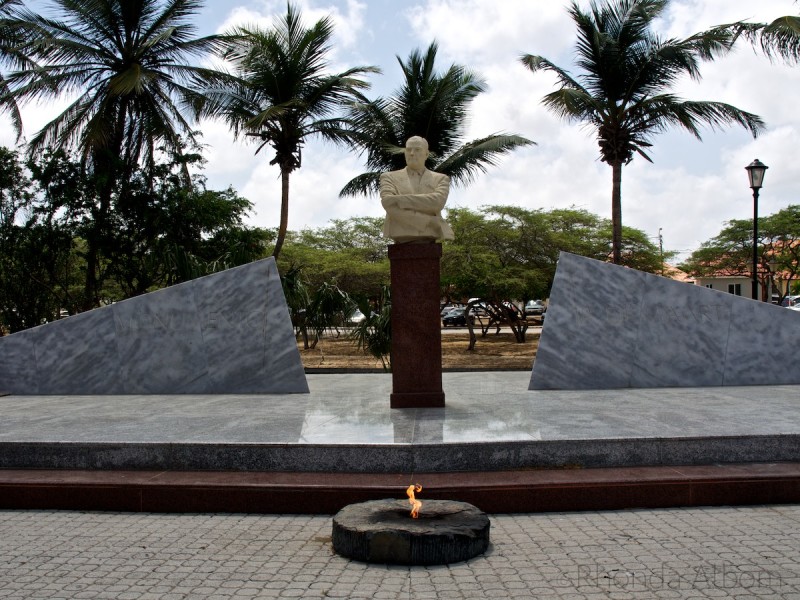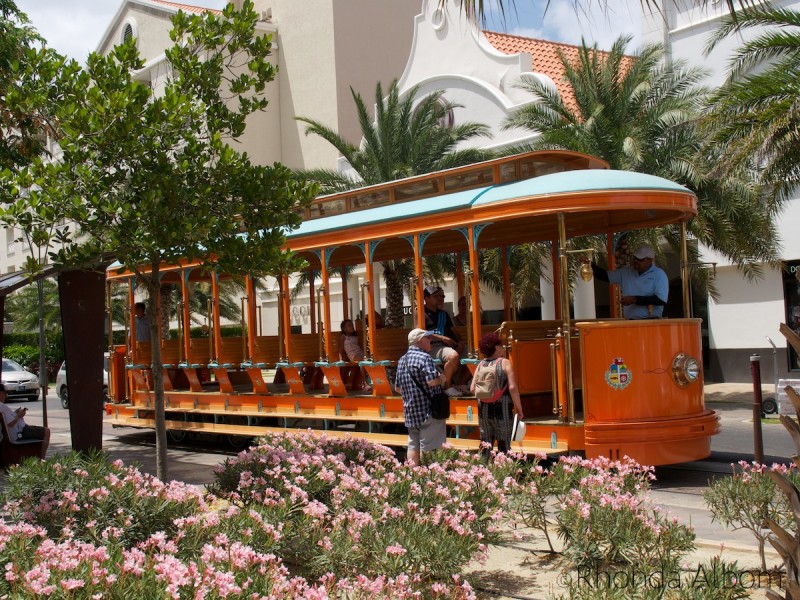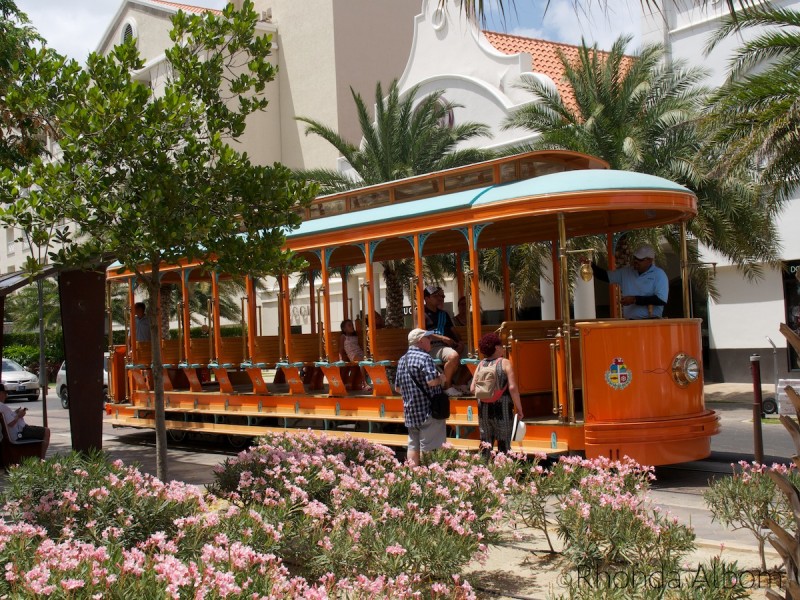 Practical Information:
Aruba is one of the Netherland Antilles, the southernmost islands in the Caribbean.
The island is only 19.6 miles long and 6 miles across at its widest point.
The average year-round temperature is 28C (82F).
There are two official languages, Papiamento and Dutch, however, according to our taxi driver most people speak four languages, adding English and Spanish to the mix
Both the Aruban Florin and the US Dollar are considered official currency.
You can take either a taxi or city bus to go from town to the best beaches (along the West Coast). Taxis charge about $14 for the trip to Palm Beach, while the bus is $2.60 per person. Bus number L10 or L10B will get you there, but if you want to continue to the California Lighthouse, you will need to be on the L10.
If you are thinking about cruising, check out the deals at Princess. 
From here, we headed to South America, stopping in Cartagena Colombia to explore the city.
Have you been to Aruba? Do you prefer site seeing or beach going?
If you enjoyed this article, please share it on social media.
Disclaimer: Although I was treated as a VIP, the opinions expressed here are strictly my own.