Nature surrounds us as we stroll along the Wakodahatchee Wetlands boardwalk in Delray Beach, Florida. Wading birds stand tall in the marsh, seemingly unaware as we pass. It's a brilliant use of former wastewater, now a treatment facility that provides an open sanctuary for wetland birds and other Florida wildlife.
Wakodahatchee Wetlands is home to more than 178 species of birds, as well as other wildlife including alligators, iguanas, turtles, racoons, insects, and otters.
The wildlife is free to come and go as it pleases. In contrast, human visitors are a bit limited as we need to stay on the nearly 1-mile long boardwalk. It protects the wildlife as well as keeps us safe from the alligators. Interpretive signage enhances our trail, in addition to periodic benches to rest.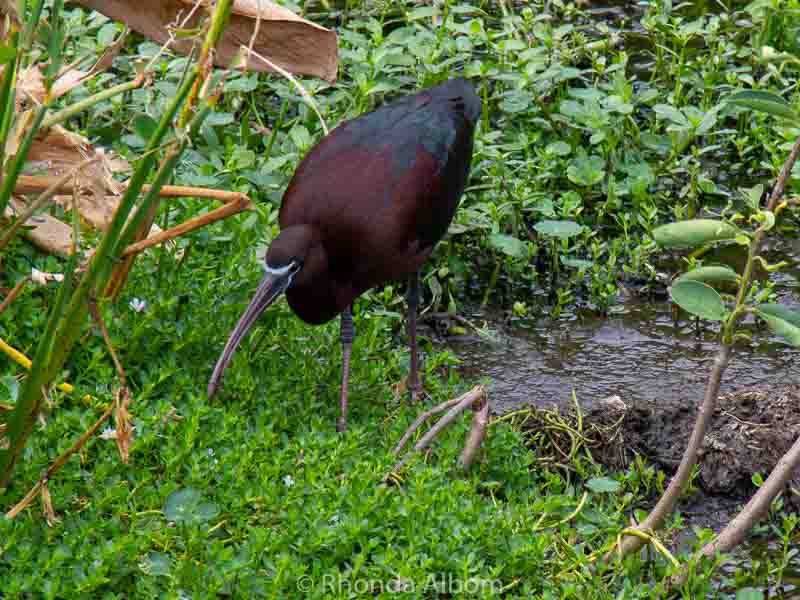 According to the signage, "The Wakodahatchee Wetland boardwalk was created to inspire and educate people about the importance of water conservation. . . . This manmade wetland naturally purifies highly treated water from the southern region water reclamation facility, recharges the area's groundwater resources and provides a natural habitat for wildlife."
Wakodahatchee is the "best park in Florida" according to Money Magazine (June 2018).
Note: Based on world conditions, we advise checking official channels including cancellation policies prior to booking. Also, with often reduced capacity, booking ahead becomes more important.
Wakodahatchee Wetlands birds and other Florida wildlife
Herons are popular amongst the many species of Wakadohatchee birds. They don't belong to the wetlands, in fact, this wildlife has chosen to make this sanctuary their home.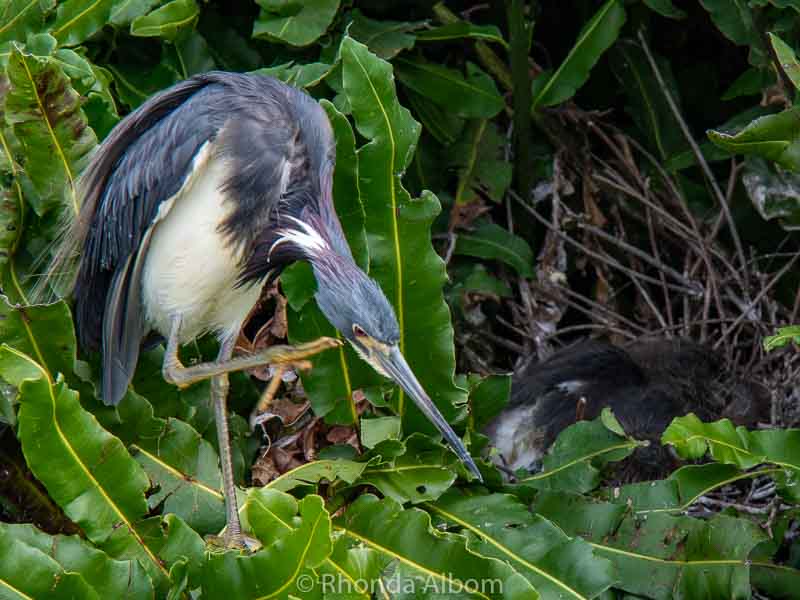 Anhinga and Cormorant
Neither Anhingas and Cormorants have fully waterproof wings, thus making them unique amongst bird species worldwide. Hence, to dry their wings, Anhinga often spread the wings to dry in the sun.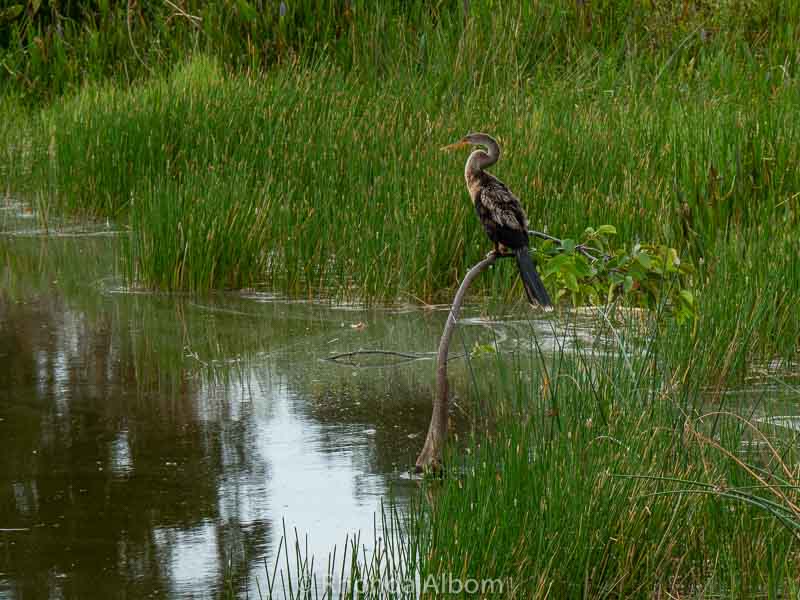 A nesting alligator
Like the birds, the alligators are part of the Florida wildlife and choose to live here at Wakodahatchee. The boardwalk protects visitors from the alligators.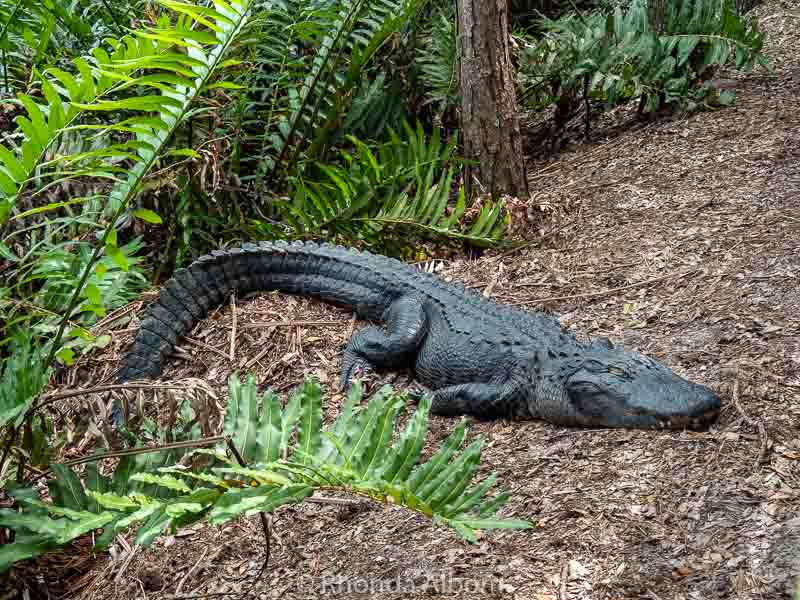 Spring migration and nesting in the Florida wetlands
Spring and autumn are the migration season for Florida wetland birds. On our prior visit in Spring of 2016, we saw an abundant collection of nesting birds.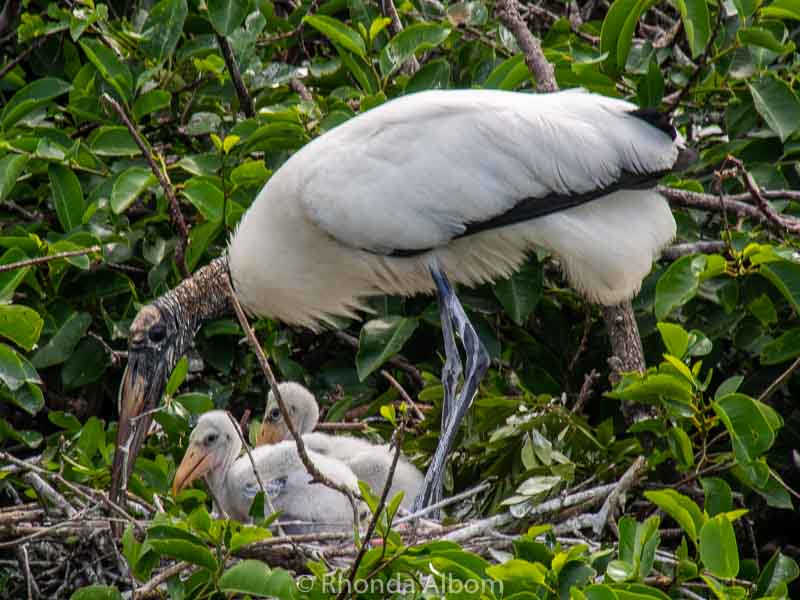 Where are Wakodahatchee Wetlands?
Located at 13026 Jog Road in Delray Beach Florida (Palm Beach County), the entrance to Wakodahatchee Wetlands is between Woolbright Road and Atlantic Avenue.
Wakodahatchee Wetlands are open daily from 7 am to sunset.
Entry and parking are free.
The boardwalk is just shy of a one-mile walk.
More on visiting Wakodahatchee Wetlands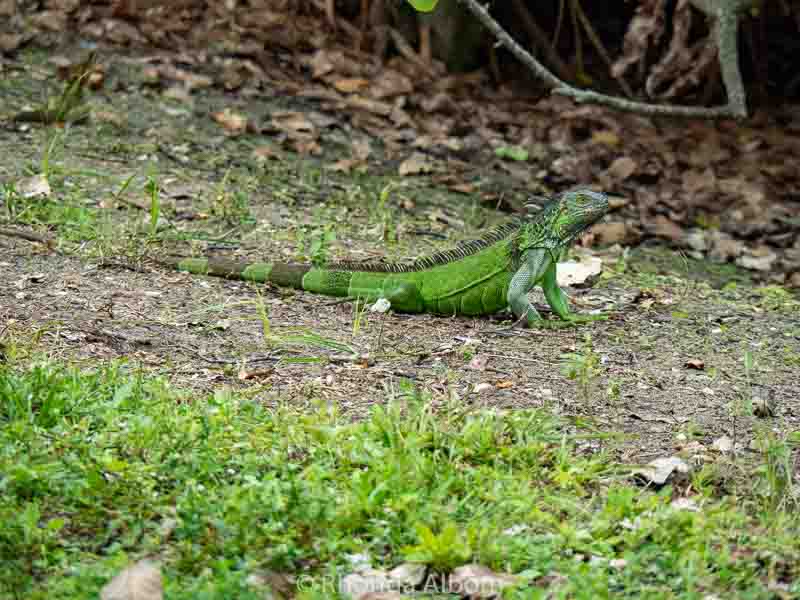 The name Wakodahatchee means "created waters" in the dialect of the Seminole Indians.
The Southern Region Water Reclamation Facility pumps nearly two million gallons of highly treated wastewater into the Wakodahatchee Wetlands daily. The wetlands act as a percolation pond. The result is billions of gallons of fresh water returning to the water table.
For more information check out Wakodahatchee's official website here.
We visited Delray Beach as part of a larger USA driving adventure.
More about Florida birds
We earn from qualifying purchases through partnerships or affiliate programs.
There are over 500 different species of birds in Florida. If you want to learn more about them, check out this top-rated book. To my surprise, there are more than double the number of bird species in Florida, than in New Zealand (where I live).
Thanks to Tasha Boroff for identifying most of the birds on this page, although the next one came from a later visit.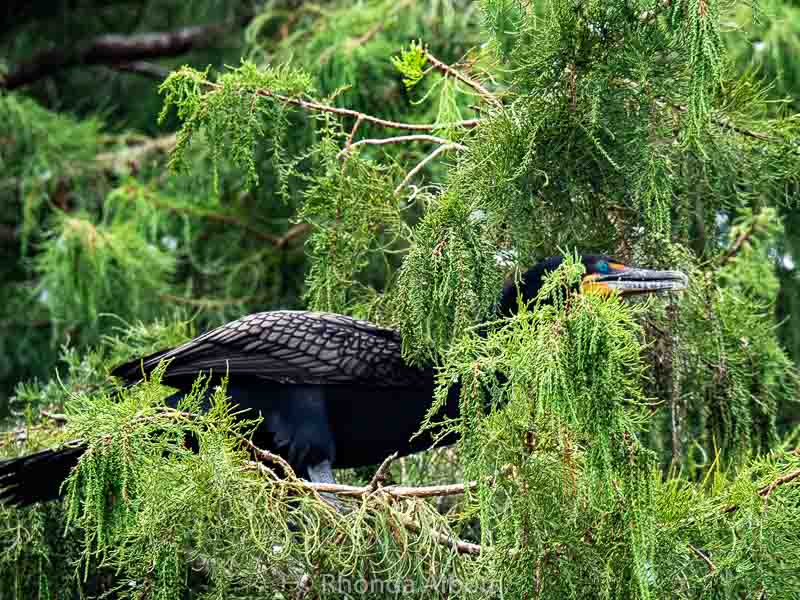 Best deals and discounts for your travel planning needs
We earn from qualifying purchases through partnerships or affiliate programs.
Flights: When it comes to flights, we always start with Expedia.

Hotels: We use Booking.com to compare and book accommodations. Don't miss Booking.com's Getaway 2022 Deals that save 15% or more on selected accommodations. (T&Cs apply)

Other accommodations: If you prefer B&B or self-contained type lodging, check out VRBO.

Vehicle hire: RentalCars is like a rental car search engine with no hidden costs, that lets us find the best deals on car rentals worldwide.

Private Tours: We are big fans of ToursByLocals, and use them for nearly all cities where we want a private guide.

Packing Tips: Get a free copy of our packing light checklist when you sign up for our mailing list. (We pack light, yet have everything we need.)
Find more money-saving resources and T&Cs on some of the above, check our Travel Resources page.
If you are in Delray Beach Florida, another peaceful place to visit is the Morikami Museum and Japanese Gardens.
Save for later
If you enjoyed this article, please share it on social media and save it for later on Pinterest.
Have you been to Wakodahatchee Wetlands? Birds or alligators, which do you prefer?