Our impromptu Pyrenees road trip, while exciting in its own right, would have been even better with a bit of planning. We stayed in two major cities and stopped at several charming villages along the way, strolling along riversides, sampling delicious cuisine, and discovering something new. Village after village, the characteristically pleasant French atmosphere leaves endless possibilities. Travel from Lourdes to Béziers can take less than four hours, but we stretched it out for a week and could have easily stayed longer.
Making a loop from our home exchange house in Costa Brava through Spain and southern France, we were on the final leg, returning from the Basque region, and opted to travel through the lower Pyrenees. The route featured on this page is the portion of our Pyrenees road trip from Lourdes to Béziers.
Lourdes (our Pyrenees road trip starting point)
Lourdes is one of Europe's most spiritual cities. Located at the foothills of the French Pyrenees mountains, it is best known for its healing waters. To date, there have been 70 Catholic church sanctioned miracles since 1858 when an apparition of the Virgin Mary appeared to a peasant girl 18 times. Pilgrims arrive daily. Thousands participate in a nightly torch-lit procession. Some just want the priest's blessing, others are hoping to be the next miracle.
It's an emotional place, however; you will want to spend at least one night. If you are not participating in the procession, you will want to observe the rituals. Click here to read our full Lourdes experience.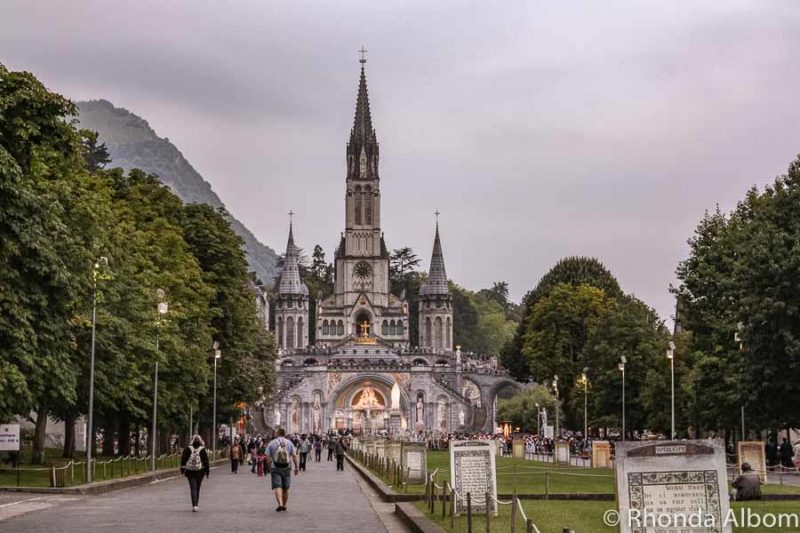 Pouzac
The classic stone-built village of Pouzac was our first stop as we enthusiastically set off on our Pyrenees road trip with the unrealistic expectation of stopping in every small town along the way. The picturesque church caught our eye and we stopped to explore. Despite the overcast morning, it was already hot and humid and as a result, there was no sign of the town's 1,100 residents. The church was even locked.
Pouzac is best known for its golf course, Pyrenees hiking, or canyoning. We, however, just took a few photos and continued on our road trip through France.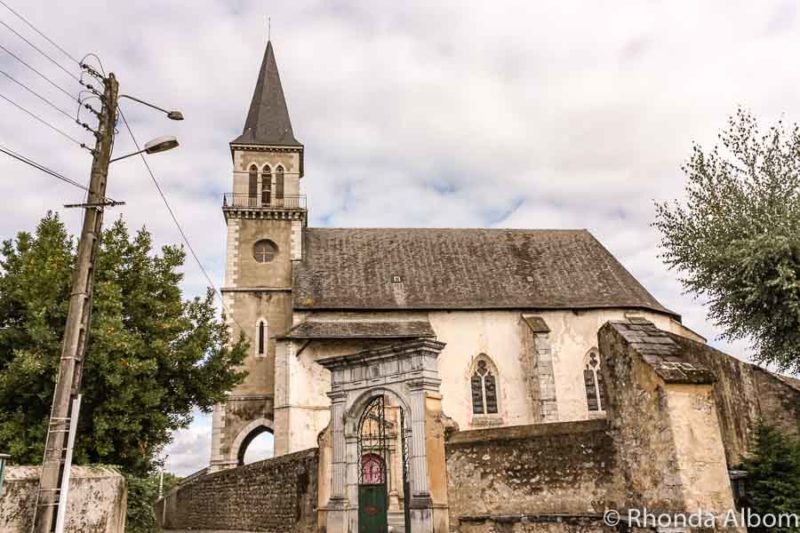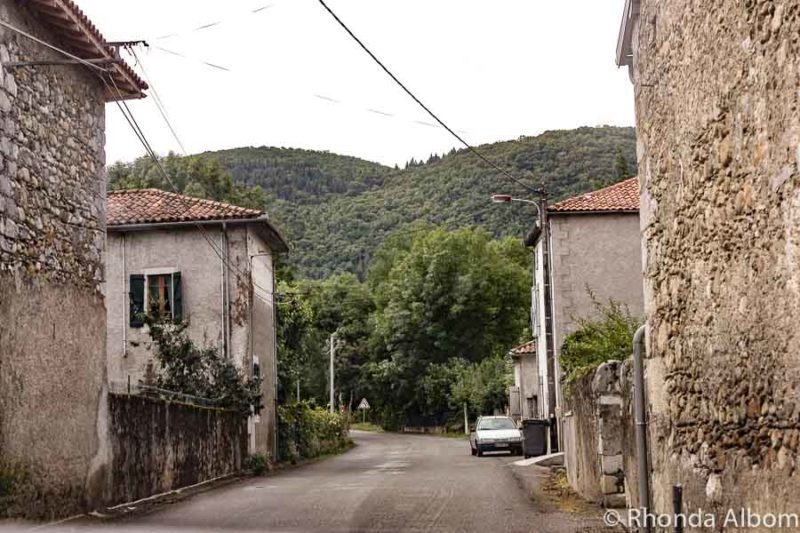 Gargas Cave
Gargas Cave is one of many northern Spain or southern France caves that are open to visitors. What makes Gargas Cave special are stencil style handprints on some of the walls. These are similar to the handprints we saw in two caves outside of Santillana del Mar Spain. At El Castillo Cave, we saw prints that had recently been dated as much older than originally thought, possibly made by Neanderthals. We also saw the cave drawings in Altamira cave. Technically, it's an exact replica similar to what has been done at Lascaux in France. They no longer let visitors into the original caves.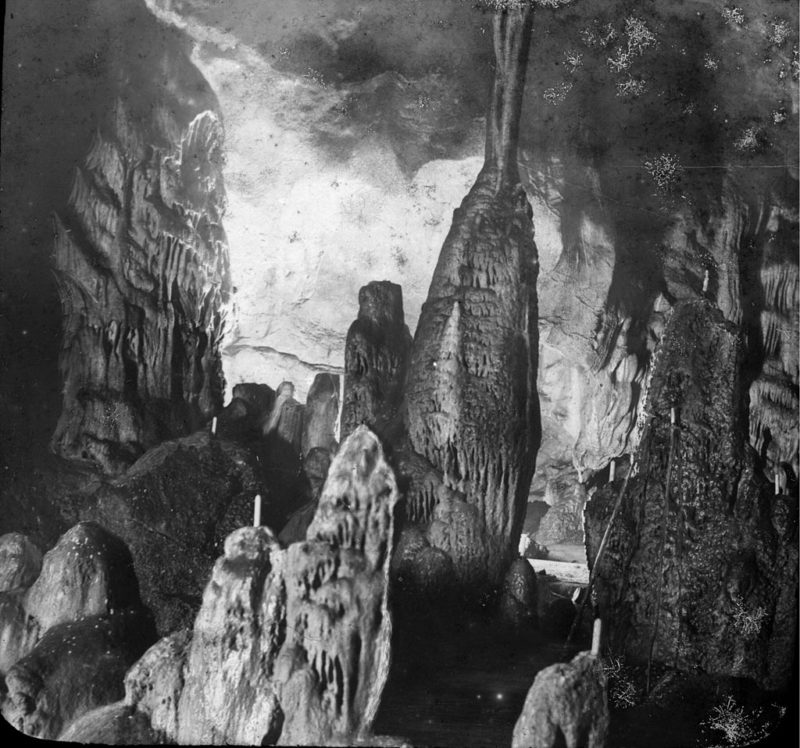 Saint Bertrand de Comminges and the Roman ruins of Lugdunum
A classic French village perched on top of a hill, Saint Bertrand de Comminges overlooks the ruins of what was once a powerful Roman city. From the ground, one can't miss the Cathedral of Sainte Marie standing proud inside the walled city. Inside the cathedral are renaissance stained glass windows, a bishop's tomb, and a taxidermied crocodile hanging on the wall.
It is easy to understand why Saint Bertrand de Comminges is listed amongst "The Most Beautiful Villages of France".
Read more on Saint Bertrand de Comminges.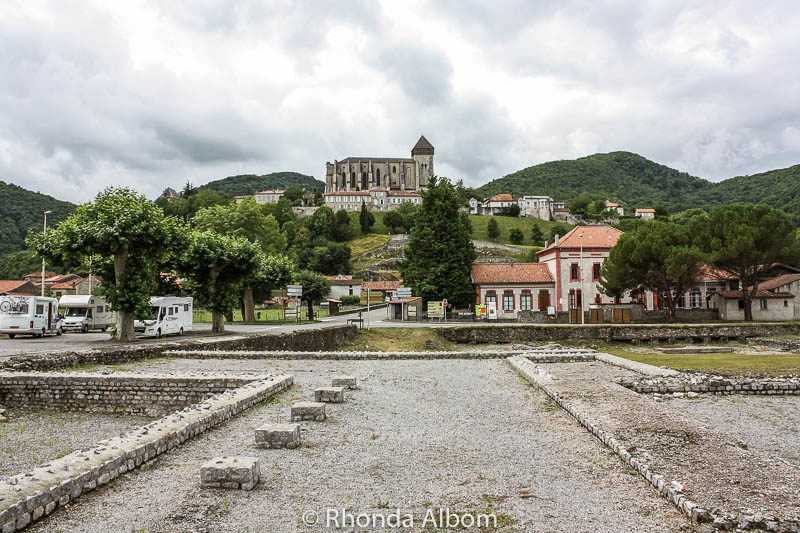 Toulouse
Nicknamed the Pink City (La Ville Rose), Toulouse is an eclectic mix of new and old. Home to Airbus and Cite de L'Espace, the aerospace influence can be seen throughout the city. However, it is the impressive religious architecture that had me falling in love with this riverside city. We came for a night and stayed for several.
While I love walking around the city of Toulouse, the driving takes a bit of getting used to. More than once we had long waits as trucks in front of us stopped to unload a few items on narrow impassable streets. And worse, for us, we had trouble following the signage and found ourselves crossing bridges more often than we had planned.
Read next: What to do in Toulouse France: 34 Possibilities in this Pink City.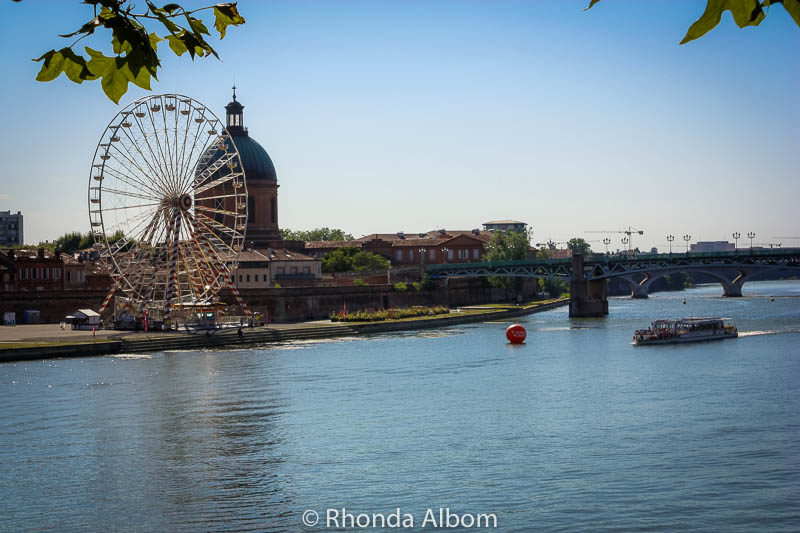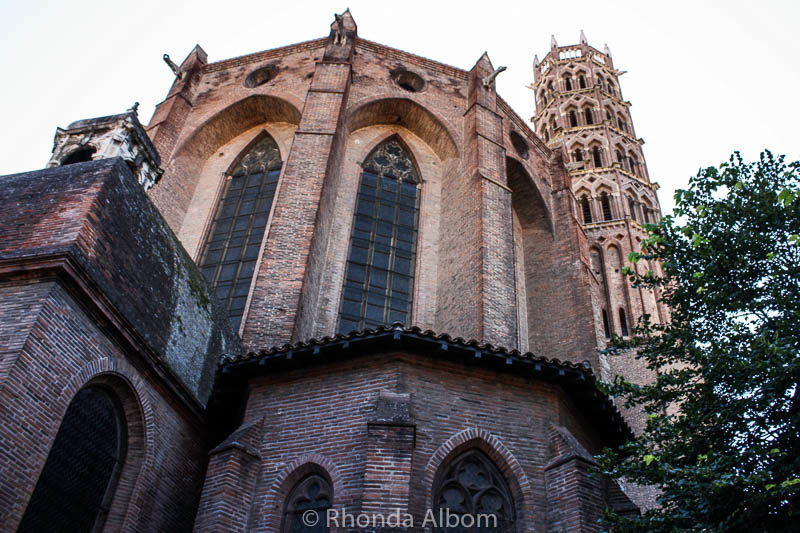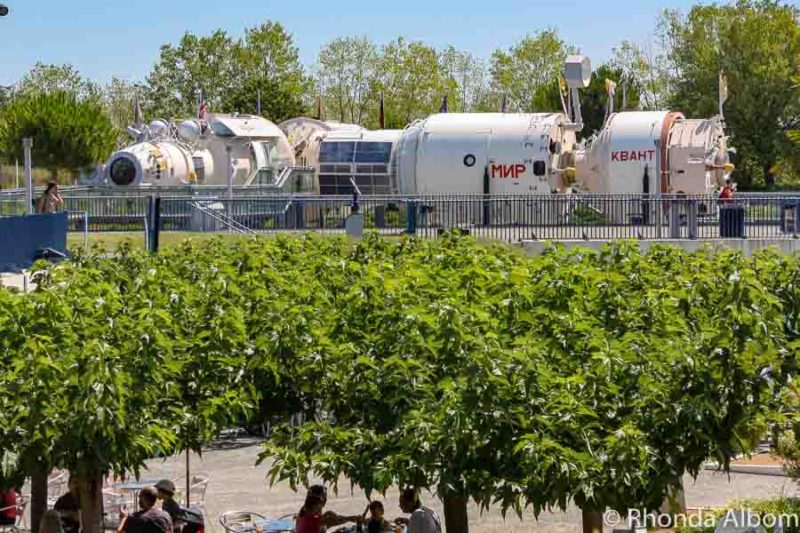 Carcassonne
Carcassonne is the largest fortified city in Europe, with a surrounding wall that is 3km in length. The city was settled over 2,500 years ago and the castle expanded in the 13th-century. A sordid history left the city abandoned and decaying. As a result, it was almost demolished but public outcry resulted in its restoration in the 19th century. Today it a UNESCO World Heritage site.
Amongst many interesting legends surrounding this fortress is how Carcassonne got its name.
Read more about our visit to Carcassonne.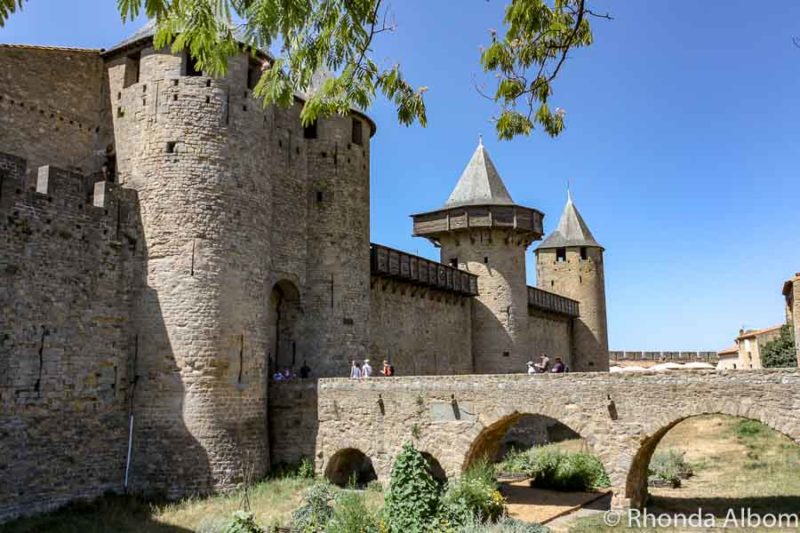 Béziers (our Pyrenees road trip ending point)
We arrived in Béziers with two goals in mind, but a huge festival distracted us. By the time we began looking for the Orb Aqueduct (Pont-canal de l'Orb) or the locks, it was already quite late in the day. Normally, we would check into a hotel, stay at the festival, and find our sights in the morning. However, the festival brought thousands of visitors and there were no rooms available.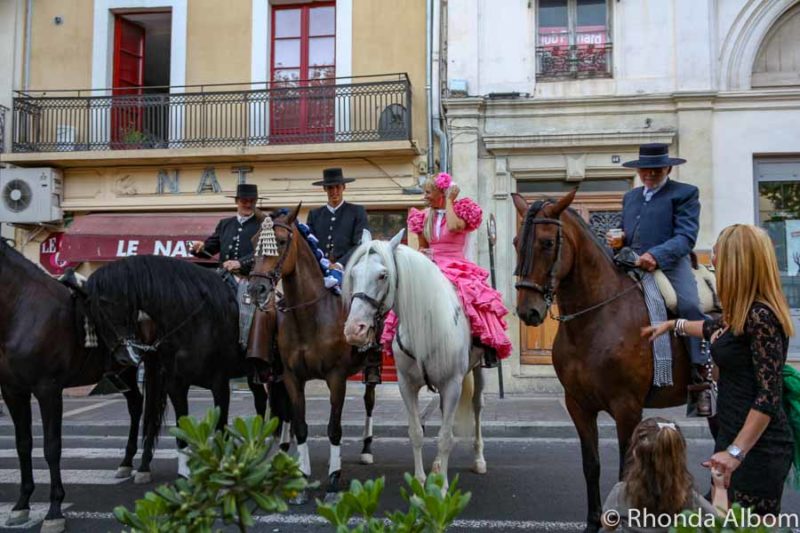 So we began our hunt. The Orb Aqueduct is a bridge of water allowing boats on the Canal du Midí to pass over the River Orb in Béziers, essentially creating a bridge of water. The Canal du Midí is an important waterway cutting through France from the Atlantic to the Mediterranean, thus saving days of sea travel for boats making the passage. There are many locks along the Canal du Midí, most on their own, but nine are in sequence in Béziers creating a stunning waterfall effect (when in use) whilst looking up from the lowest one.
It was getting dark by the time we found the locks. As a result, they were no longer operating for the day.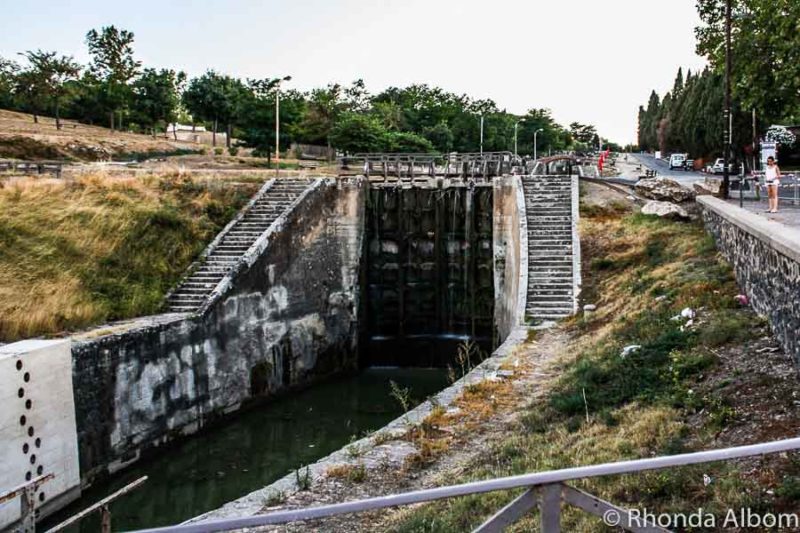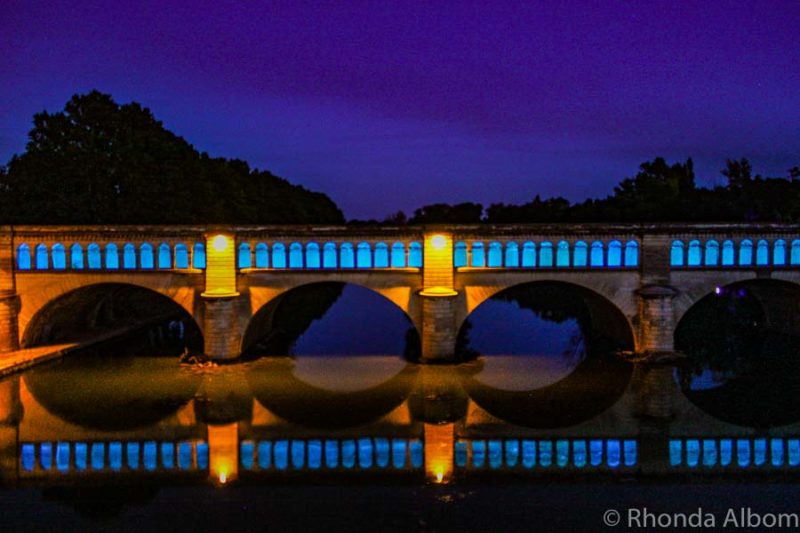 Where to stay in the Pyrenees
If you are travelling in summer, be sure you have pre-booked your hotel. While there is normally no shortage of places to stay in the Midi-Pyrenees region, we couldn't find anywhere last minute within 50 km of Béziers. Next time we will book in advance as Booking.com offers over 4,000 accommodation options covering the full gambit of hospitality. Our top picks are as follows:
Things to know before your Pyrenees road trip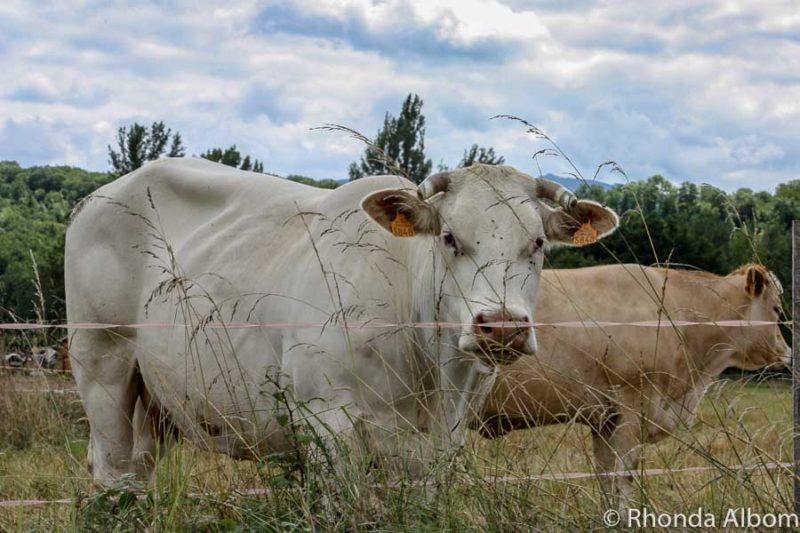 Self-driving is definitely the easiest way to enjoy a Pyrenees road trip.
We had a car as part of our home exchange deal with a family in Spain. However, had we not had our own vehicle, we would have rented a car from Rentalcars.com, as we have in several countries around the world.
Since 2016, a 'clean air' law requires a "Crit'Air vignettes" (a special sticker for your vehicle) in certain areas. If you don't have one, you could get an instant fine. Click here for official information on obtaining the necessary sticker.
Where will your Pyrenees road trip take you?
If you enjoyed this article, please pin: