As with any southern France road trip, our driving excursion from Lourdes to Béziers brought us through stunning scenery and charming small towns. We loved our Pyrenees road trip, and share our highlights below.
Our impromptu Pyrenees road trip, while exciting in its own right, would have been even better with a bit of planning. We stayed in two major cities and stopped at several charming villages along the way, strolling along riversides, sampling delicious cuisine, and discovering something new.
Village after village, the characteristically pleasant atmosphere of this southern France road trip leaves endless possibilities. Travel from Lourdes to Béziers can take less than four hours, but we stretched it out for a week and could have easily stayed longer.
We looped from our home exchange house in Costa Brava through Spain and southern France. On the final leg, while returning from the Basque region, and opted to travel through the lower Pyrenees.
The route featured on this page is the portion of our Pyrenees road trip from Lourdes to Béziers.
Our Pyrenees Road Trip Map
Lourdes (our Pyrenees road trip starting point)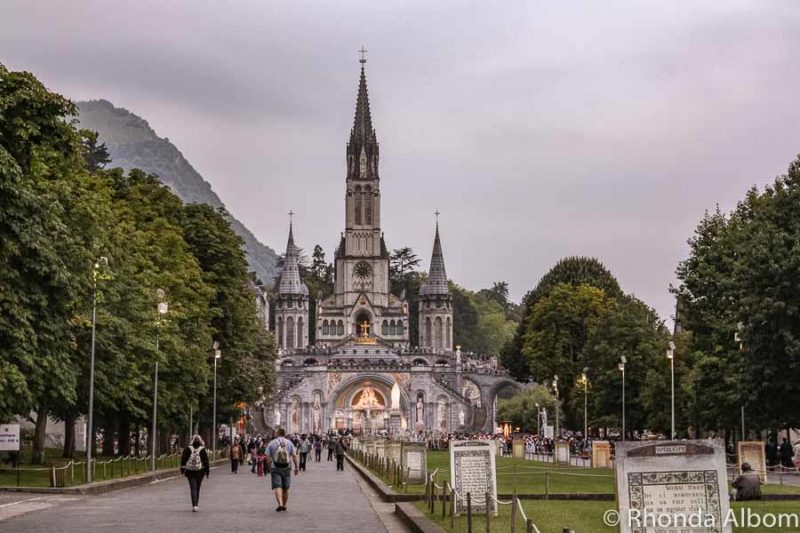 Lourdes is one of Europe's most spiritual cities. Located at the foothills of the French Pyrenees mountains, it is best known for its healing waters. To date, there have been 70 Catholic church-sanctioned miracles since 1858, when an apparition of the Virgin Mary appeared to a peasant girl 18 times.
Pilgrims arrive daily. Thousands participate in a nightly torch-lit procession. Some just want the priest's blessing, others are hoping to be the next miracle.
It's an emotional place, however; you will want to spend at least one night. If you are not participating in the procession, you will want to observe the rituals. Don't miss our full Lourdes experience.
Pouzac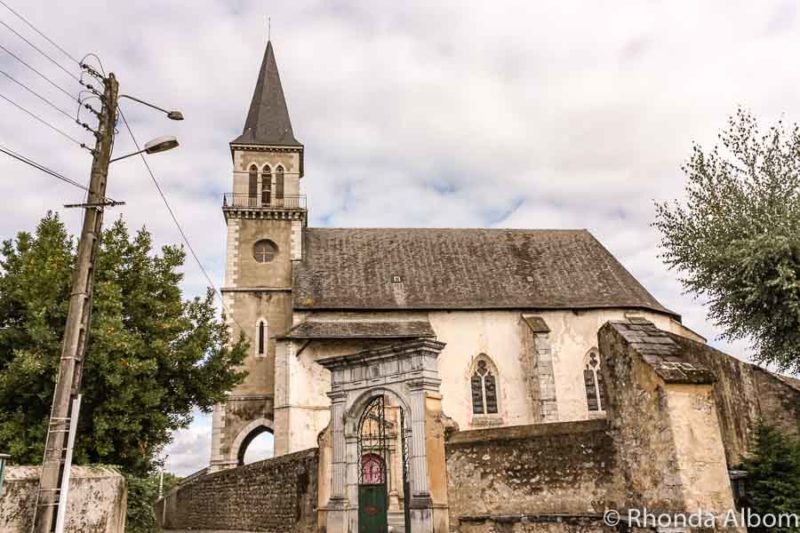 The classic stone-built village of Pouzac was our first stop as we enthusiastically set off on our Pyrenees road trip with the unrealistic expectation of stopping in every small town along the way.
The picturesque church caught our eye, and we stopped to explore. Despite the overcast morning, it was already hot and humid, and as a result, there was no sign of the town's 1,100 residents. Even the church was locked.
Pouzac is best known for its golf course, Pyrenees hiking, and canyoning. We, however, just took a few photos and continued on our road trip through France.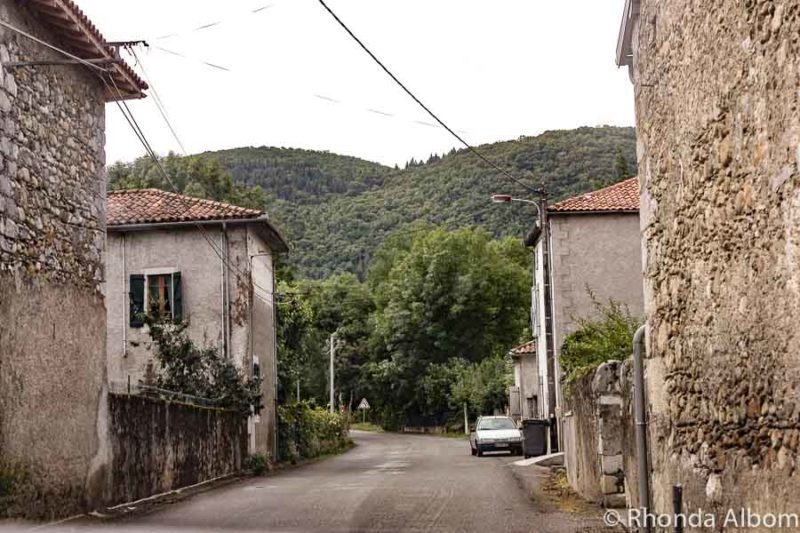 Gargas Cave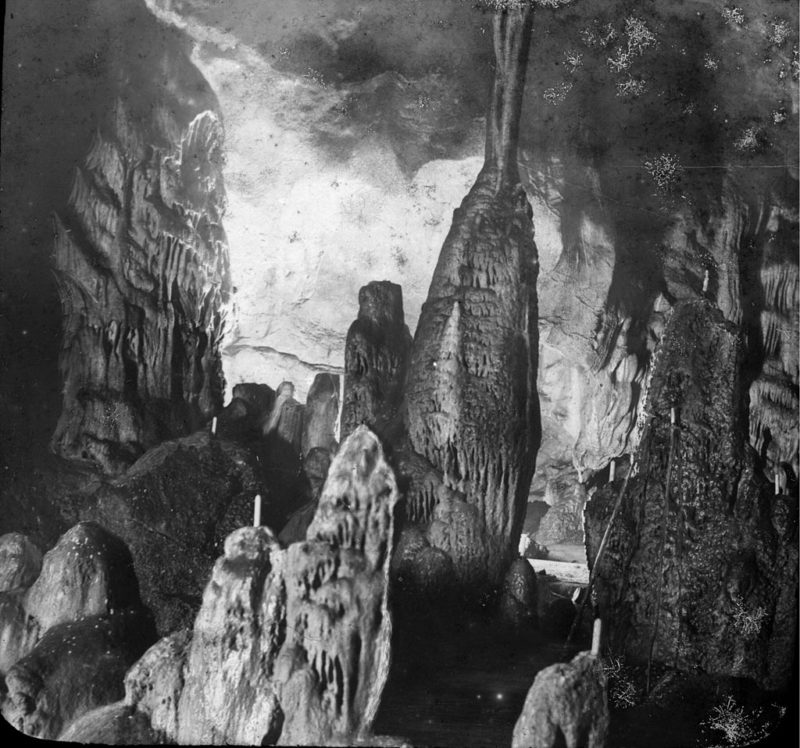 Gargas Cave is one of many northern Spain or southern France caves that are open to visitors. What makes Gargas Cave special are stencil-style handprints on some of the walls.
These are similar to the handprints we saw in two caves outside of Santillana del Mar, Spain. At El Castillo Cave, we saw prints that had recently been dated as much older than originally thought, possibly made by Neanderthals.
We also saw the cave drawings in Altamira cave. Technically, it's an exact replica similar to what has been done at Lascaux in France. They no longer let visitors into the original caves.
Saint Bertrand de Comminges and the Roman ruins of Lugdunum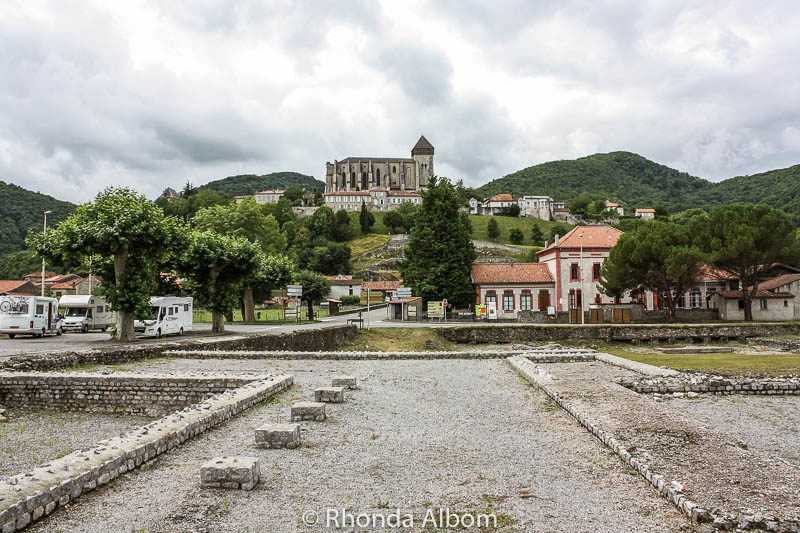 A classic southern France road trip stop, Saint Bertrand de Comminges is a village perched on top of a hill, overlooking the ruins of what was once a powerful Roman city.
From the ground, one can't miss the Cathedral of Sainte Marie standing proud inside the walled city. Renaissance stained glass windows, a bishop's tomb, and a taxidermied crocodile hanging on the wall are all found inside the cathedral.
It is easy to understand why Saint Bertrand de Comminges is listed among "The Most Beautiful Villages of France".
Toulouse (a highlight of any southern France road trip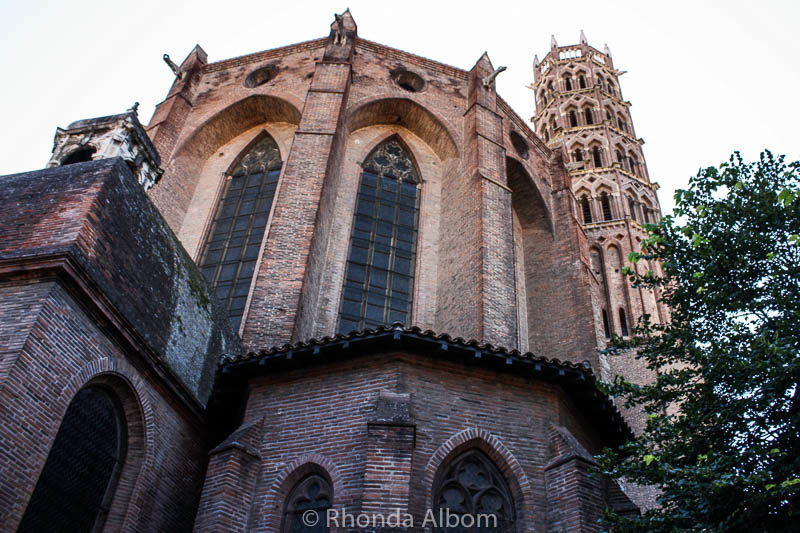 Nicknamed the Pink City (La Ville Rose), Toulouse is an eclectic mix of new and old. Home to Airbus and Cite de L'Espace, the aerospace influence can be seen throughout the city.
However, it is the impressive religious architecture that had me falling in love with this riverside city. We came for a night and stayed for several.
While walking the city of Toulouse is a treat, the driving takes a bit of getting used to. More than once, we had long waits as trucks in front of us stopped to unload a few items on narrow impassable streets.
And worse for us, we had trouble following the signage and found ourselves crossing bridges more often than we had planned.
Carcassonne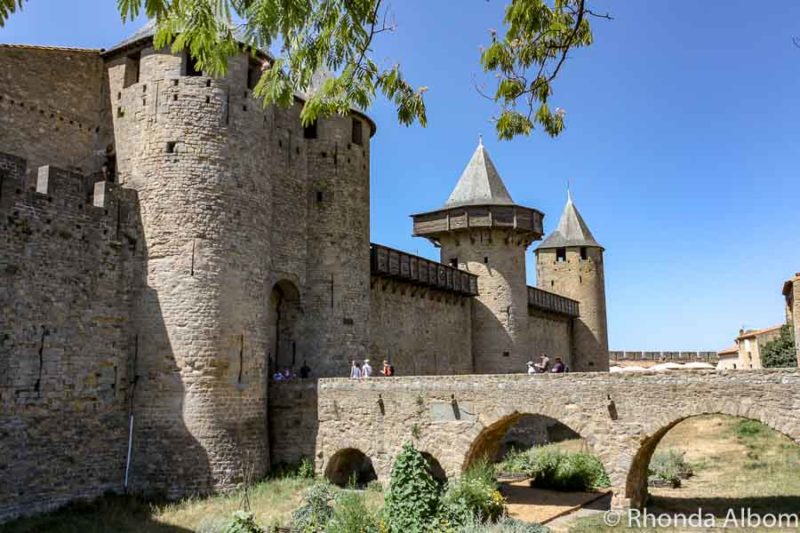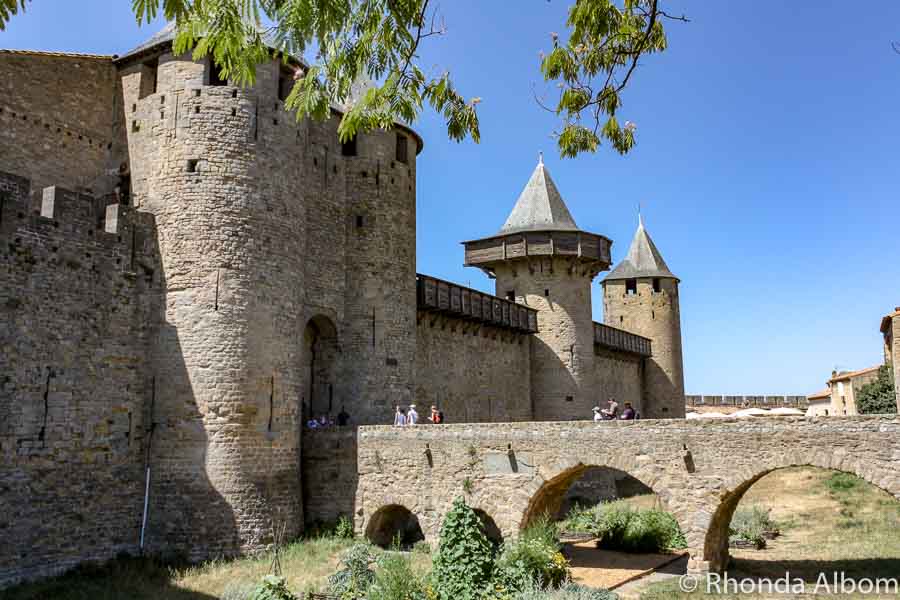 Carcassonne is the largest fortified city in Europe, with a surrounding wall that is 3km in length. The city was settled over 2,500 years ago, and the castle expanded in the 13th century.
A sordid history left the city abandoned and decaying. As a result, it was almost demolished, but public outcry resulted in its restoration in the 19th century. Today it is a UNESCO World Heritage site.
The Basilica of Saint Nazaire in Carcassonne is well known for its 13th and 14th-century stained glass windows.
Amongst many interesting legends surrounding this fortress is how Carcassonne got its name.
Béziers (our Pyrenees road trip ending point)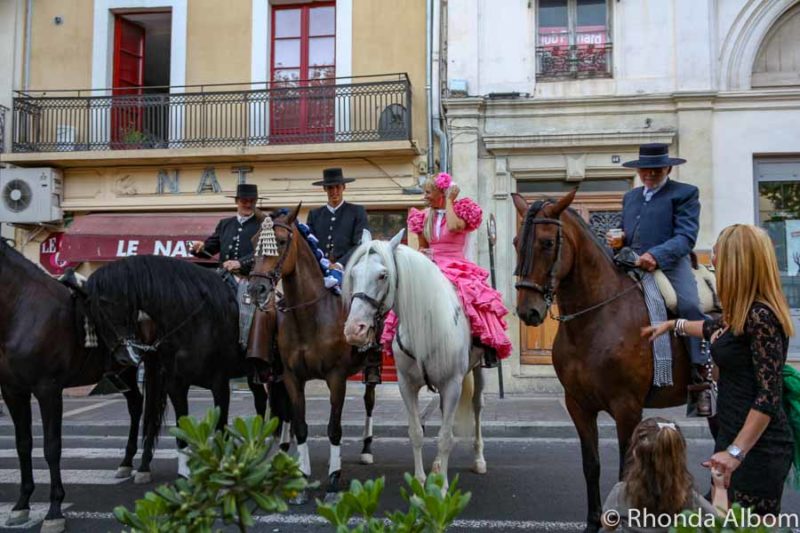 We arrived in Béziers with two goals in mind, but a huge festival distracted us. By the time we began looking for the Orb Aqueduct (Pont-canal de l'Orb) or the locks, it was already quite late in the day. Normally, we would check into a hotel, stay at the festival, and find our sights in the morning. However, the festival brought thousands of visitors resulting in no available rooms.
So we began our hunt. The Orb Aqueduct is a bridge of water allowing boats on the Canal du Midí to pass over the River Orb in Béziers, essentially creating a bridge of water. It's one of many world famous bridges we hope to see in our travels.
The Canal du Midí is an important waterway cutting through France from the Atlantic to the Mediterranean, thus saving days of sea travel for boats making the passage.
There are many locks along the Canal du Midí, most on their own, but nine are in sequence in Béziers creating a stunning waterfall effect (when in use) whilst looking up from the lowest one.
It was getting dark by the time we found the locks. As a result, they were no longer operating for the day.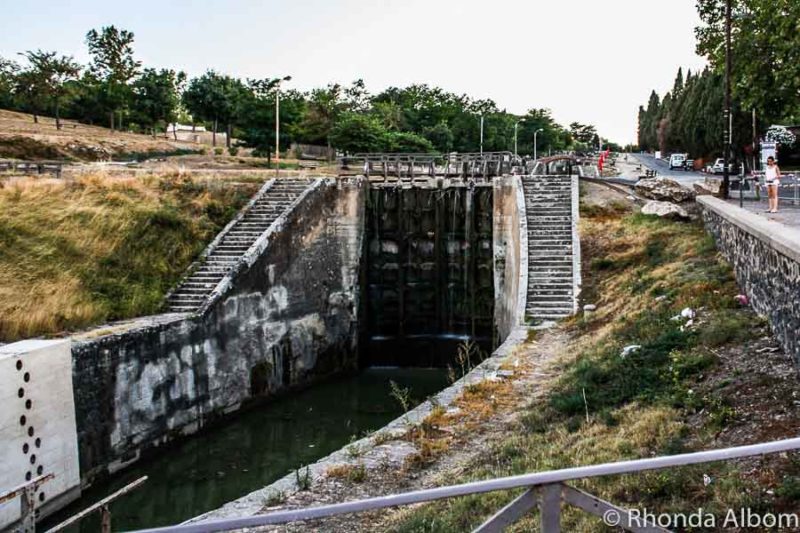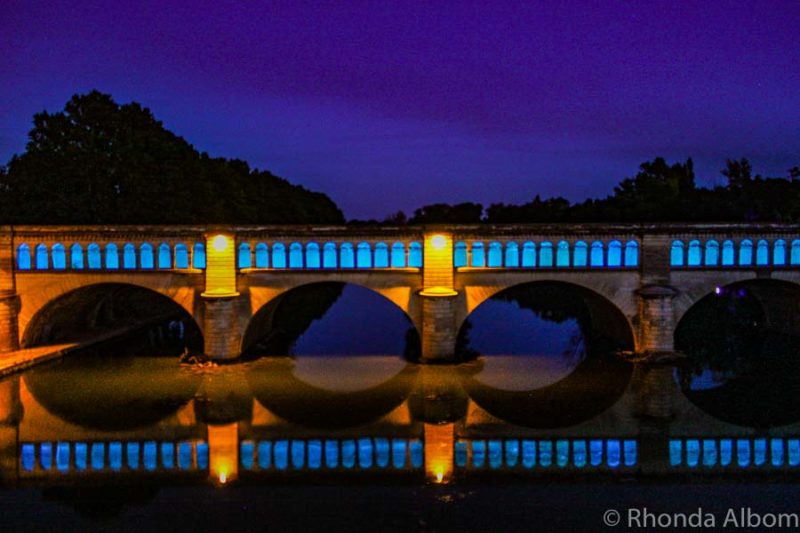 Where to stay in the Pyrenees
If you are Pyrenees road trip is in summer, be sure you have pre-booked your hotel. While there is normally no shortage of places to stay in the Midi-Pyrenees region, we couldn't find anywhere last minute within 50 km of Béziers. Next time we will book in advance as there are over 4,000 accommodation options covering the full gambit of hospitality. Our top picks are as follows:
Lourdes – Grand Hôtel Moderne: This example of classic late 19th-century French architecture and decor is perfectly located. An interior mix of Art Nouveau, elegance, and modern convenience, it boasts comfortable beds and delicious meals. ⇒ Check price and reviews: Grand Hôtel Moderne
Toulouse – La Cour des Consuls Hotel and Spa Toulouse – MGallery by Sofitel: This top-rated five-star hotel looks like it caters to all your needs, even providing you with a robe and slippers. The modern rooms seem a stark contrast to the more traditional French ambience of some of the common areas. Pet-friendly, it caters to the entire family. ⇒ Check price and reviews: La Cour des Consuls Hotel
Carcassonne – Hotel de la Cité & Spa – Mgallery by Sofitel: This five-star medieval-style chateau has outstanding customer reviews. The room decor, a mix of classic and Provencal-style, features comfortable beds along with impressive views. Catering to everyone, they have a pool, wifi, spa, restaurant, and bar. ⇒ Check price and reviews: Hotel de la Cité
Béziers – Hotel In Situ: This modern five-star option in Béziers is the ideal place to relax. Daily options include a hammam, sauna, pool terrace, bar, restaurant, or the fitness centre. I could easily spend a few days here. ⇒ Check price and reviews: Hotel In Situ.
Things to know before your Pyrenees road trip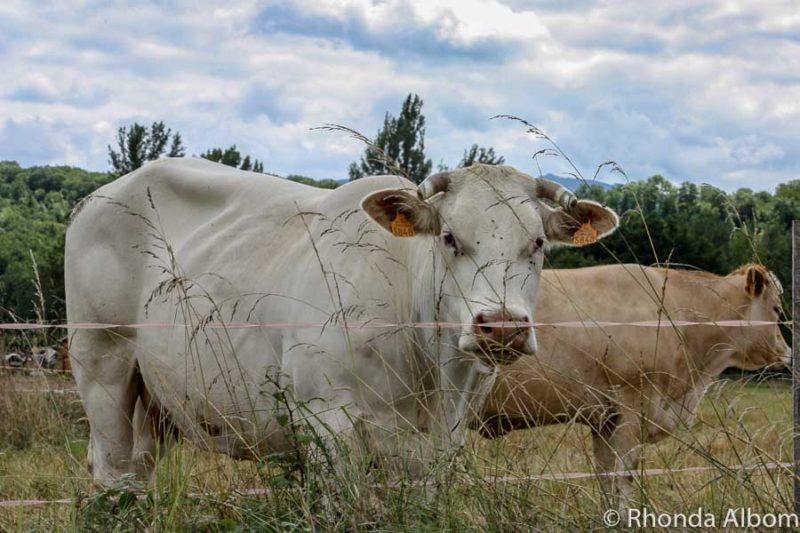 Save on your trip with these resources
These are our go-to companies when we travel. We believe this list to be the best in each category. You can't go wrong using them on your trip too.
Flights: we use Expedia for the best and cheapest flight options.
Accommodations: we use Booking.com (hotels) or VRBO (self-contained).
Cars (gas or electric): we use RentalCars to search for deals and dealer ratings.
Campervans or Motorhomes: we use Campstar where Albom Adventures readers get a 3% discount
Private guides: we love the private guides at Tours by Locals
Travel Insurance: we start at InsureMyTrip as they are the best option to compare plans and find the right coverage for you.
Check out our travel resources page for more companies that we use when you travel.
Please Share:
If you enjoyed this article, please share it on social media including Pinterest.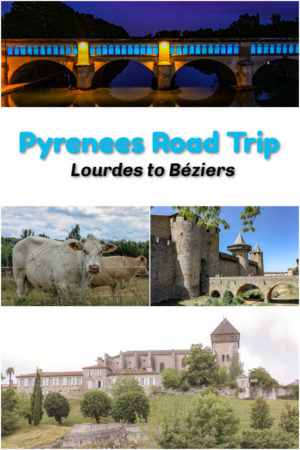 Where will your Pyrenees road trip take you?