Curiosity took me inside Sweet Relief, the first licensed dispensary for both medical and recreational marijuana in Astoria, Oregon. The state recently changed their laws, now allowing people over the age of 21 to purchase marijuana without a prescription, although Sweet Relief caters to medicinal needs as well. Their mission, "to provide Oregon Medical Marijuana Patients with a Professional establishment to acquire Pure, Tested, Quality medicine."
I was unsure what to expect when I walked in. I was greeted in a reception area where I had to register by supplying my driver's license. Then I was allowed into the "backroom" where I discovered there is a huge variety of marijuana, both in strains and in dispensing options.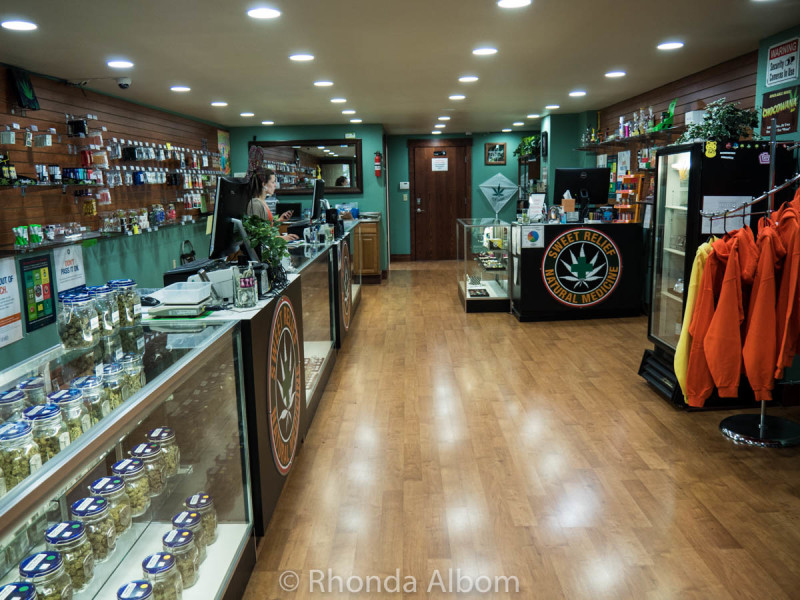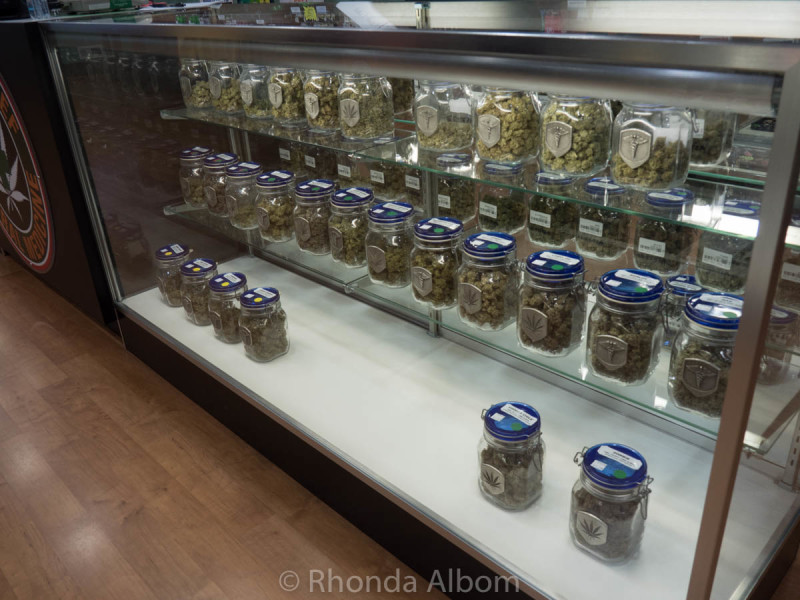 Practical Information in Oregon (derived from a poster in Sweet Relief, mid-May 2016):
You can possess and use recreational marijuana if you are 21 and older. If you are younger, it is illegal.
You can possess up to 8 ounces of usable marijuana in your home and one ounce outside the home.
You can grow up to 4 plants per residence, out of public view.
Driving under the influence of marijuana remains illegal.
You can use recreational marijuana at home or on private property. Public use is illegal.
You can't take it in or out of the state. (That includes into Washington.)
You can make edible products at home or receive them as a gift, and can only use them in private places.
I know this is still a heavily debated, emotionally charged topic. And without taking sides, I was able to learn quite a bit. However, I do have an opinion. I am one of the lucky ones. The conditions and diseases that are most helped by marijuana are not affecting my friends or family. If they were, I certainly hope it would be available for them to make the choice to try or not. Today, I am not here to debate the topic, but rather to take you with me inside the dispensary, to satisfy your curiosity like I satisfied my own.
Want to know more? Here are a few helpful links:
Note: Based on world conditions, we advise checking official channels including cancellation policies prior to booking. Also, with often reduced capacity, booking ahead becomes more important.
Have you been inside a marijuana dispensary? Would you have been curious enough to have gone into Sweet Relief?
Please share this article on social media, including Pinterest:
Disclaimer: I was not provided with nor did I purchase any marijuana. My visit was purely informational, although I was gifted a sweatshirt. The opinions expressed here are purely my own.