The hike to Monro beach, through New Zealand's subtropical rainforest region, is spectacular on its own. With the added bonus of seeing a Fiordland Crested Penguin, this is now one of our most special days in New Zealand. The Fiordland Crested Penguin is one of the rarest penguins in the world, and one of the few that breed on beaches where people can easily get to.
Monroe beach is near Haast, about halfway along the drive from Wanaka to the Fox and Franz Josef glaciers.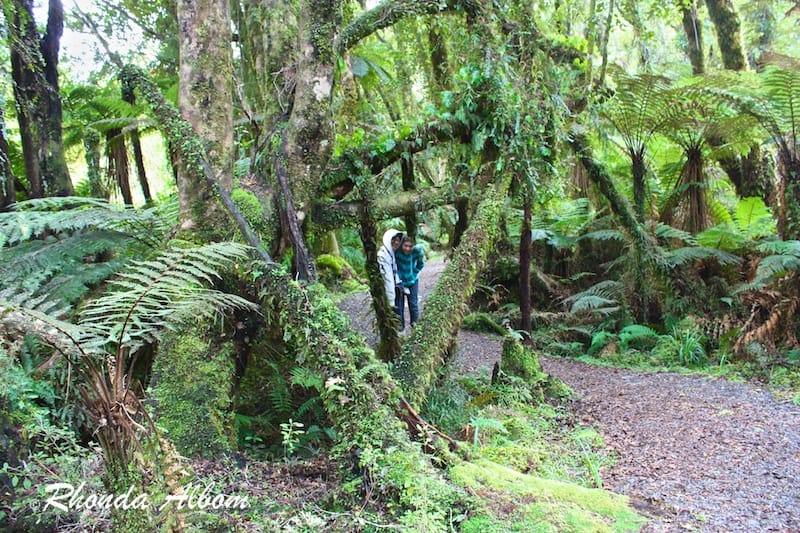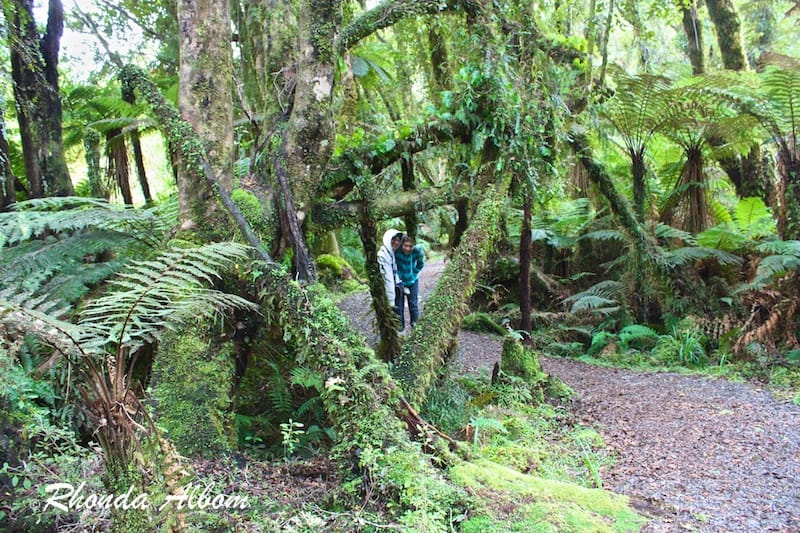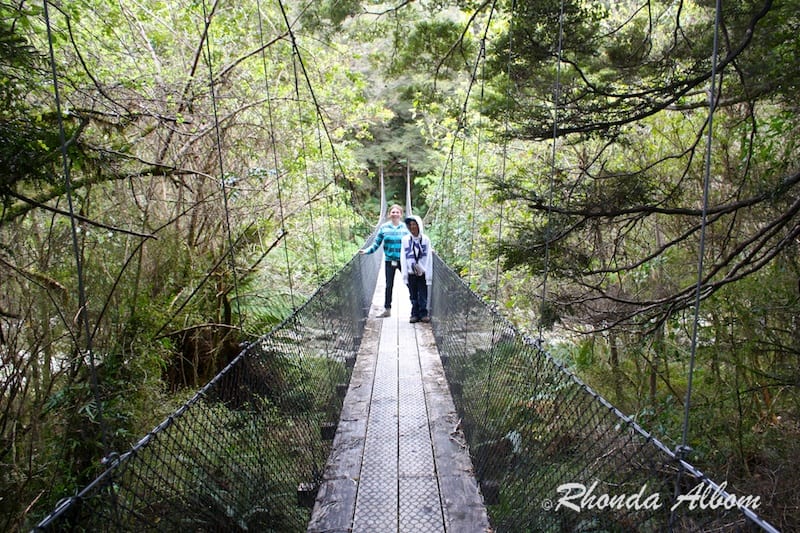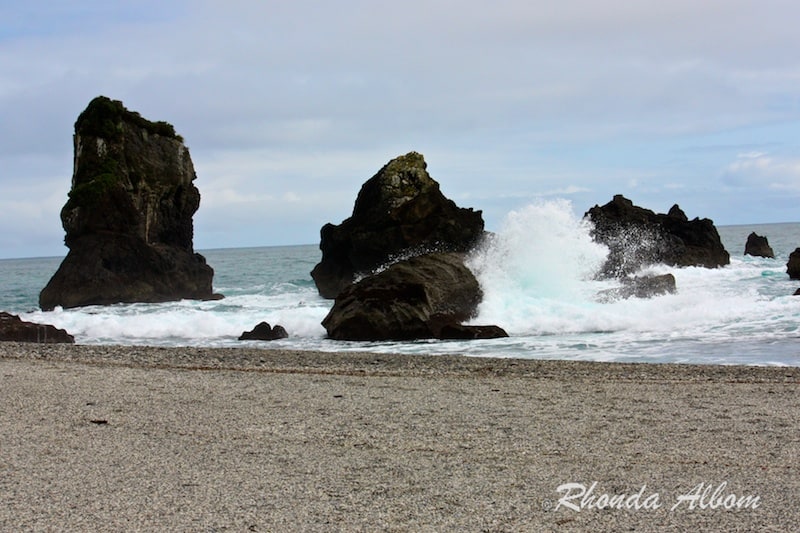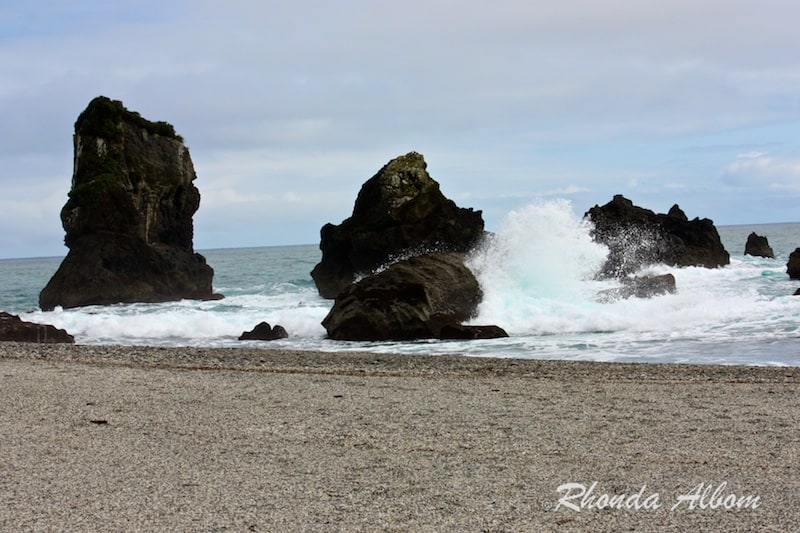 If you are going to look for these magnificent flightless birds, be sure to bring your patience. We sat quietly and waited for 2 hours before we noticed in the distance the familiar waddle and grace of a Fiordland Crested Penguin moving from sea to bush. We moved quickly and quietly and were able to get a few shots, while keeping well clear of the penguin as per the guideline provided by the Department of Conservation. Sadly, this was the best shot I could get from the distance, as it was taken back in 2010, before I upgraded my camera.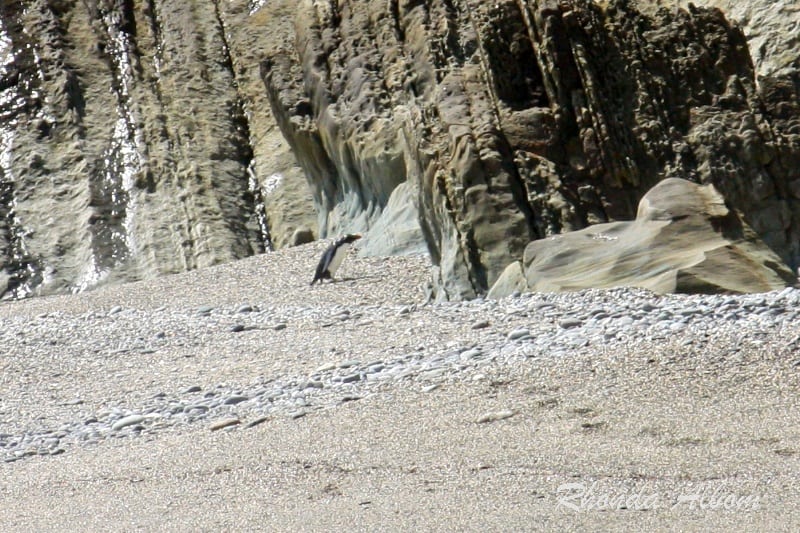 By the time I was close enough to get a decent photo with my zoom lens, the penguin was already making its way to a hidden nest in the bush.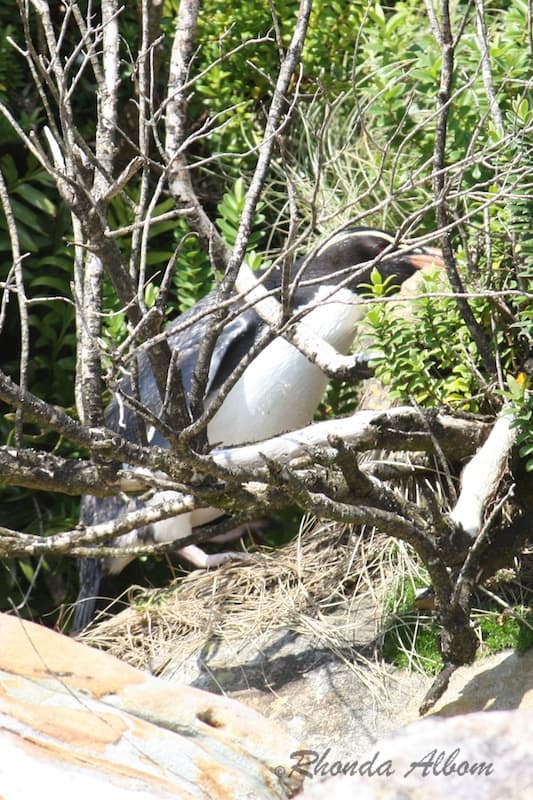 Searching the web, I found this beautiful shot of Fiordland Crested Penguins amongst a colourful photo gallery of predominately underwater shots, by Descend Scuba Diving in Milford Sound, New Zealand.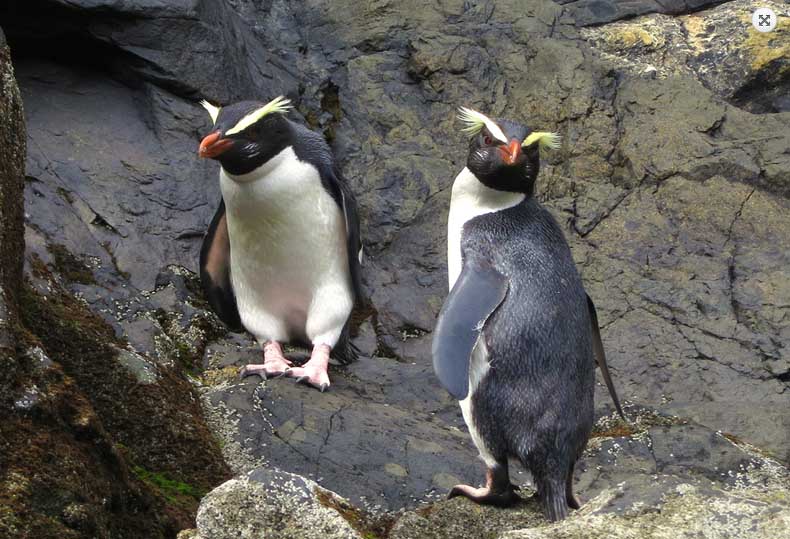 Fiordland Crested Penguin Facts
The Fiordland Crested Penguin is endemic to New Zealand, and according to the NZ Department of Conservation, is one of the rarest penguins in the world.
The Maori name for the penguins is Tawaki.
During the nesting season, the main diet of the Fiordland Crested Penguin is juvenile squid, octopus, krill and small fish.
Fiordland penguins frequently mate for life although fewer than 3000 breeding pairs currently remain.
Mating pairs separate when not breeding, and it is the females who return each year looking for their mate from the previous season.
They reach breeding maturity at about five or six years.
These penguins nest individually or in small colonies between July and December.
Females lay two white eggs which are incubated for 30-35 days. Sadly, the Fiordland Crested Penguin will only raise one chick each season, so if both hatches, one of the chicks die of starvation.
Chicks are brooded by the male, who doesn't eat for the initial three weeks.
Penguins moult all of their feathers over a two week time period, which is very stressful to the birds. Because they don't have their waterproof coating during this time, they cannot enter the water, therefore the penguins do not feed and may lose up to half of their body weight during moulting.
Had you seen a Fiordland Crested Penguin before today? How long would you wait at the beach for the off chance you might see one?