Despite the intense heat and massive summer crowds, Carcassonne remains one of my favourite French cities. Originally settled over 2500 years ago, it was a significant town in the Roman Empire and again in the Middle Ages. Today, it remains the largest fortified city in Europe. The castle was expanded and double-walled ramparts were built in the 13th century. However, at some point later it was left to ruins and finally restored in the 19th century. Today, it is on the UNESCO World Heritage list. There are plenty of things to do in Carcassonne France.
The city wall is three kilometres long (1.9 miles) and has 52 towers. It is one of the most visited monuments in France. A visit to the old city including the castle is at the top of my list of things to do in Carcassonne.
We earn from qualifying purchases through partnerships or affiliate programs.
Note: Based on world conditions, we advise checking official channels including cancellation policies prior to booking. Also, with often reduced capacity, booking ahead becomes more important.
Carcassonne Castle (Château Comtal)
A tour of the 12th-century count's castle is the highlight of any visit to Carcassonne. Our audio guides offered fascinating insight, while at the same time guided us through the castle so we didn't miss anything significant. The audio guides are available for a nominal fee in multiple languages including English. Their only downside is that they don't allow us to ask questions, yet we would recommend them. However, the one thing I would do differently is to purchase a skip-the-line ticket in advance as the queue for an entry ticket was nearly an hour-long when we arrived.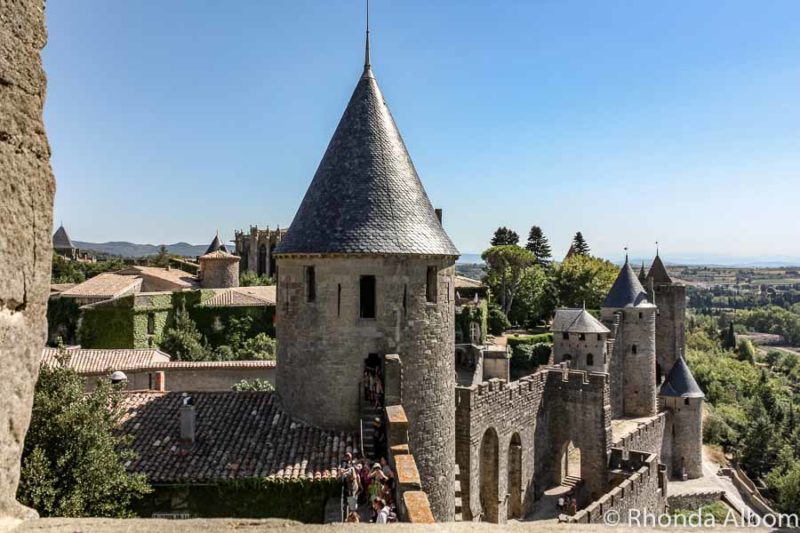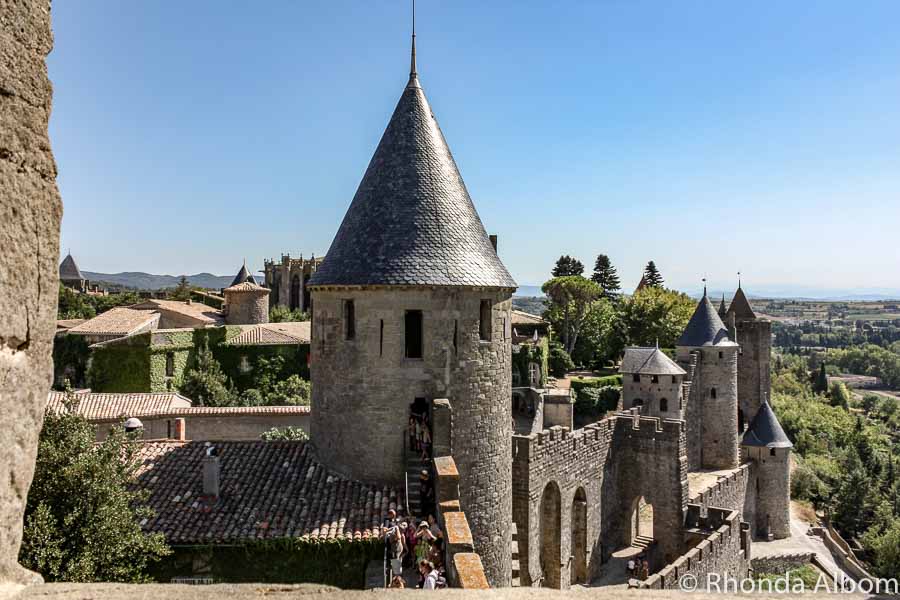 Basilica of Saint Nazaire
The Basilica of Saint Nazaire is a national monument well known for its 13th and 14th-century stained glass. It was built from materials blessed in 1096 by Pope Urban II and initial construction was completed in the 12th-century. It was reconstructed in its present gothic style in the late 13th century and became a basilica in 1898.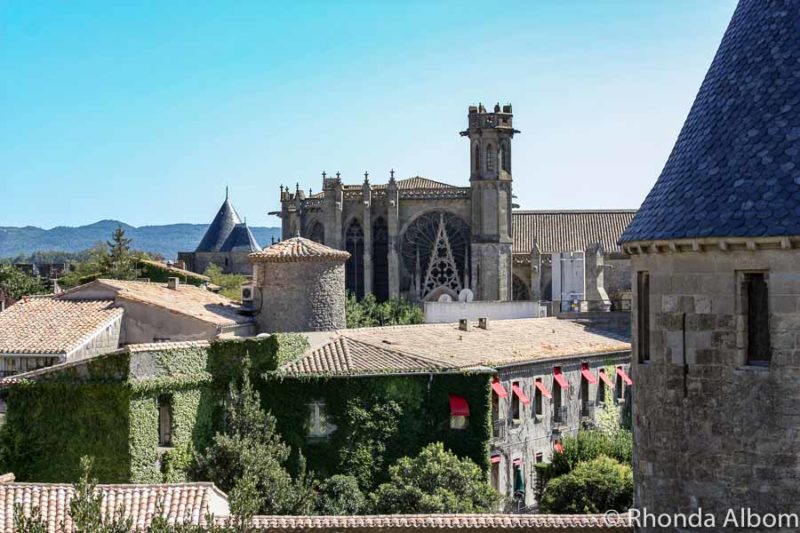 Other things to do in Carcassonne medieval city
Enjoy a view of the city of Carcassonne from the ramparts.
Shop or stroll along one of the many picturesque streets filled with stone buildings that are now retail establishments catering to the tourist market. Our favourite is called Real Chocolat, and it was piled high with delicious-looking chocolate treats when we visited.
Have a snack at one of the many cafés along Marcou square, or a meal at one of the restaurants.
If you visit in July or August, you can watch the Knight's tournament; although be warned, there is no shade at the jousting match, so remember to bring a hat.
From June to August, the Carcassonne Festival adds music, dance, and other concerts to the list of things to do in Carcassonne.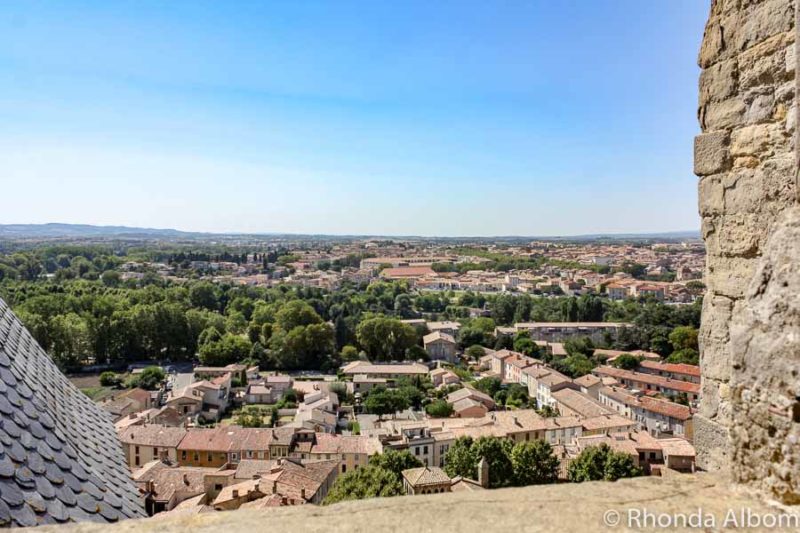 Take a Tour
After our castle visit, we wandered through the walled city, sweating and complaining of the heat. The Carcassonne temperature topped 41C (106 F). Unseasonably hot even for summer in southern France, it was well beyond our comfort level.
We would have done much better to have either a private guide or a group tour. Based on reviews, here are the options we would have taken.
Note: The price for the group is per person, while the private guide is priced per group.
Carcassonne Guided Walking Tour: This two-hour walking tour will take you through the fascinating history of Carcassonne, show you defence mechanisms used, and point out the city's 52 towers. You will admire the stained glass in the basilica, look at the castle, and even sample some local food in a restaurant. ⇒ Check price and reviews for the Carcassonne: 2-Hour Guided Walking Tour
Private Walking Tour of Carcassonne: Fully customizable, your guide will take you where you want to go, explaining the history and significance of everything you see. You can even choose to spend a portion of your time outside the walled Cité de Carcassonne. The reviews highlight knowledgeable and interesting guides. ⇒ Check price and reviews for the 2-Hour Private Walking Tour of Carcassonne
How did Carcassonne get its name?
Legend (and our audio guide) tells us that back in the 8th century, the town was under siege. The attackers thought by surrounding the castle and the walled city of Carcassonne, they would starve the inhabitants, therefore simplifying victory. Lady Carcas stuffed a pig carcass with grain and catapulted it over the wall at the enemy.
When the invaders saw the fat pig, they assumed the people inside the walls had plenty of food. They retreated and Lady Carcas rang the city bells to celebrate. It was announced, "Carcas sonne!" (which means "Carcas sounds" or "Carcas rings the bell").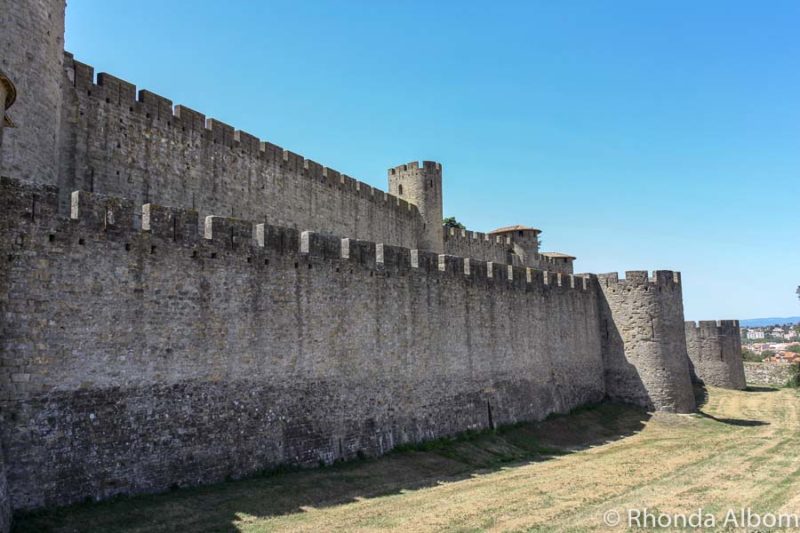 Accommodation in Carcassonne (inside the walled city)
As we travelled in the height of the tourist season without prebooking, we had no options but to move on. However, with proper planning, we would have booked in one of these two Carcassonne hotels, both located inside the walled city:
Hotel de la Cité & Spa – Mgallery by Sofitel: This five-star medieval-style chateau has outstanding customer reviews. The room decor, a mix of classic and Provencal-style, features comfortable beds and liveable space along with impressive views. Catering to everyone, they have a pool, wifi, spa, restaurant, and bar. The rooms options include classic, jr. suites, family, and pet-friendly options. ⇒ Check price and reviews for Hotel de la Cité & Spa
Best Western Le Donjon: A more affordable four-star option, the Best Western Le Donjon is also located inside the city walls. Divided into three buildings, many guest rooms have stone walls. This pet-friendly option offers wifi, a restaurant, and a bar. Guests seem to really enjoy this accommodation. ⇒ Check price and reviews for Best Western Le Donjon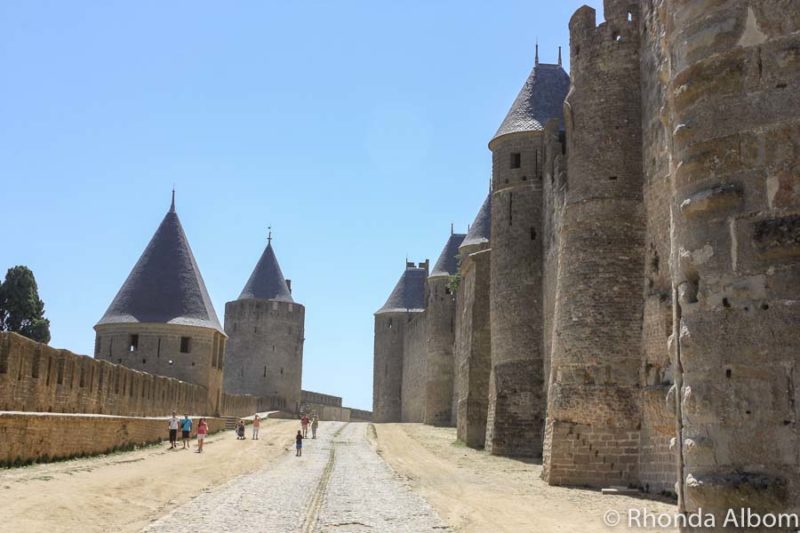 Driving in Carcassonne
To our surprise, we found Carcassonne to be both an easy city to drive and to find car parking (it might have just been good luck). We had a car as part of our home exchange, as we agreed to swap vehicles as well as houses with a family in Spain.
Had we not had our own vehicle, we would have done what we do in the rest of the world and hire a car through RentalCars.com. As a conglomerator, they present the available options, comparing local and international companies. Plus, they have English-speaking customer service.
Carcassonne was one of several charming French villages we visited as we drove from Lourdes to Béziers in the Pyrenees Mountains.
Best deals and discounts for your travel planning needs
We earn from qualifying purchases through partnerships or affiliate programs.
Flights: When it comes to flights, we always start with Expedia.

Hotels: We use Booking.com to compare and book accommodations. Don't miss Booking.com's Getaway 2022 Deals that save 15% or more on selected accommodations. (T&Cs apply)

Other accommodations: If you prefer B&B or self-contained type lodging, check out VRBO.

Vehicle hire: RentalCars is like a rental car search engine with no hidden costs, that lets us find the best deals on car rentals worldwide.

Private Tours: We are big fans of ToursByLocals, and use them for nearly all cities where we want a private guide.

Packing Tips: Get a free copy of our packing light checklist when you sign up for our mailing list. (We pack light, yet have everything we need.)
Find more money-saving resources and T&Cs on some of the above, check our Travel Resources page.
Save for later
If you enjoyed this article, please share it on social media and save it for later on Pinterest.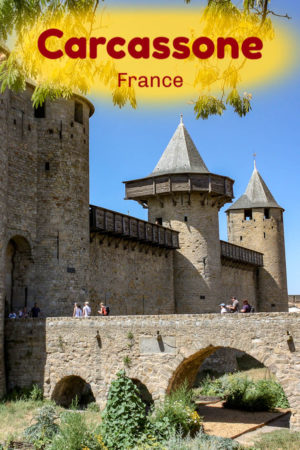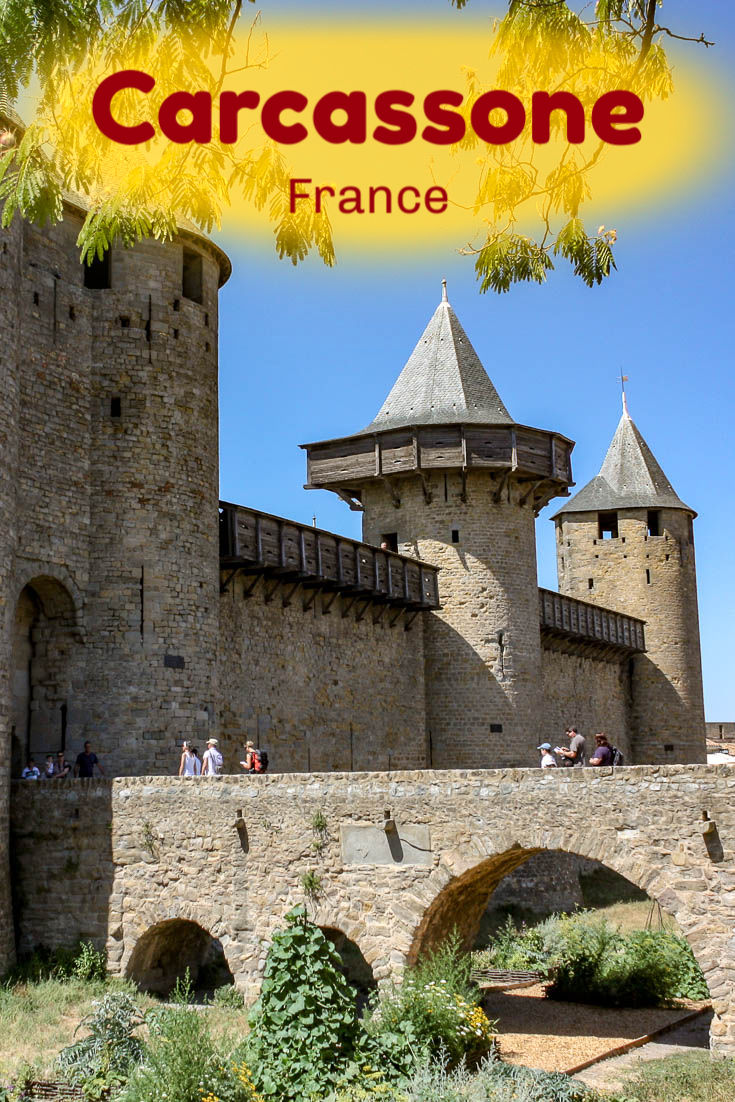 Will you visit Carcassonne? Did you know how it got its name?