Travelling in Europe, we discovered a treasure trove of majestic cathedrals. The Basilica of St Sernin in the city of Toulouse France was no exception. It is the largest Romanesque church in Europe. Inside we found antiquities, relics, and museum quality frescoes.
Also famous for its Romanesque sculpture, the Basilica of St Sernin is a UNESCO World Heritage Site on the list of Routes to Santiago de Compostela.
Historically, the early 5th-century church built on this location encapsulated the remains of Saint Sernin, the first Bishop of Toulouse. Violently martyred for refusing to pray to pagan gods, his relics later attracted many pilgrims. The resulting rebuilt 11th-century Basilica of Saint Sernin that we see today is a masterpiece.
Free Tour of the Basilica of St Sernin
We enjoyed a free (with donation) private tour of the church. Our guides knowledge of the history, art, and other features was impressive and his enthusiasm contagious. We found our guide at a table near the entrance. If the guides are available when you arrive, we highly recommend taking this tour, before exploring on your own.
Highlights of the Basilica in Photos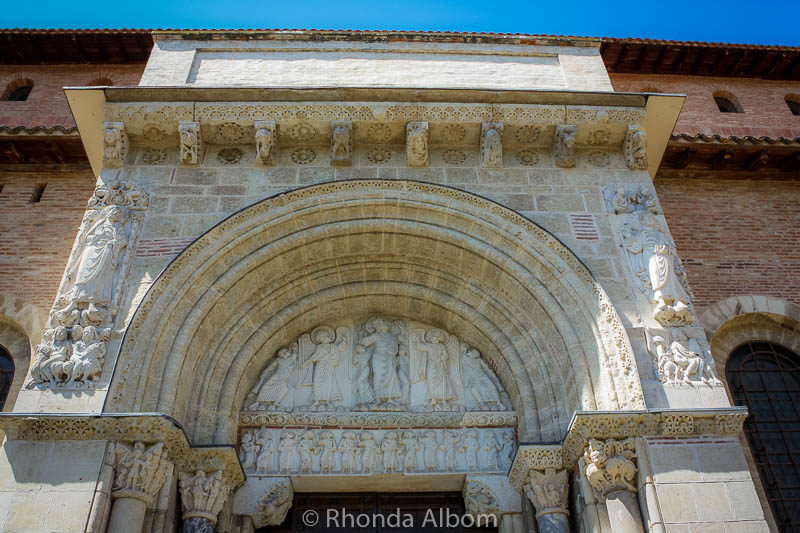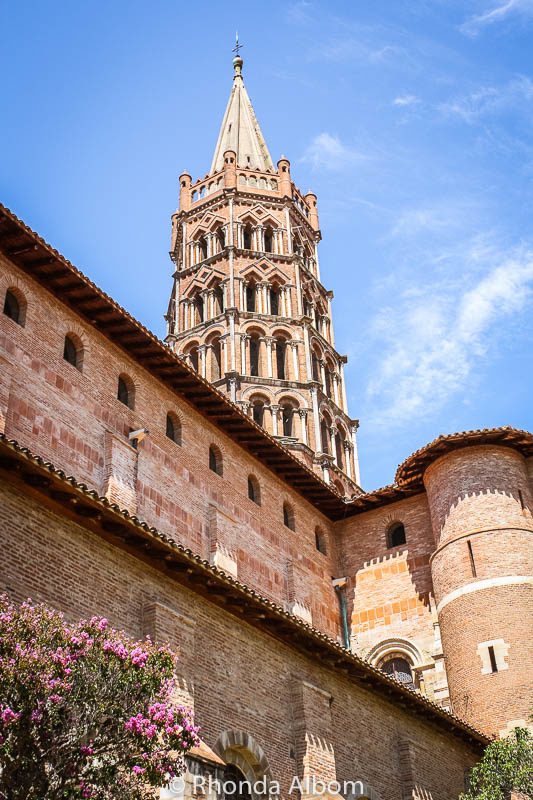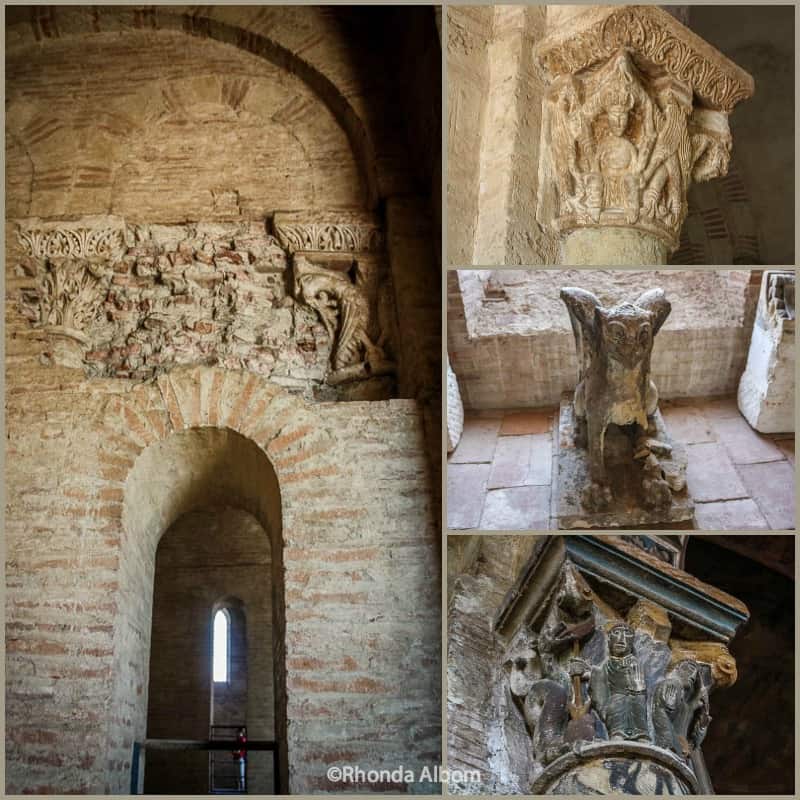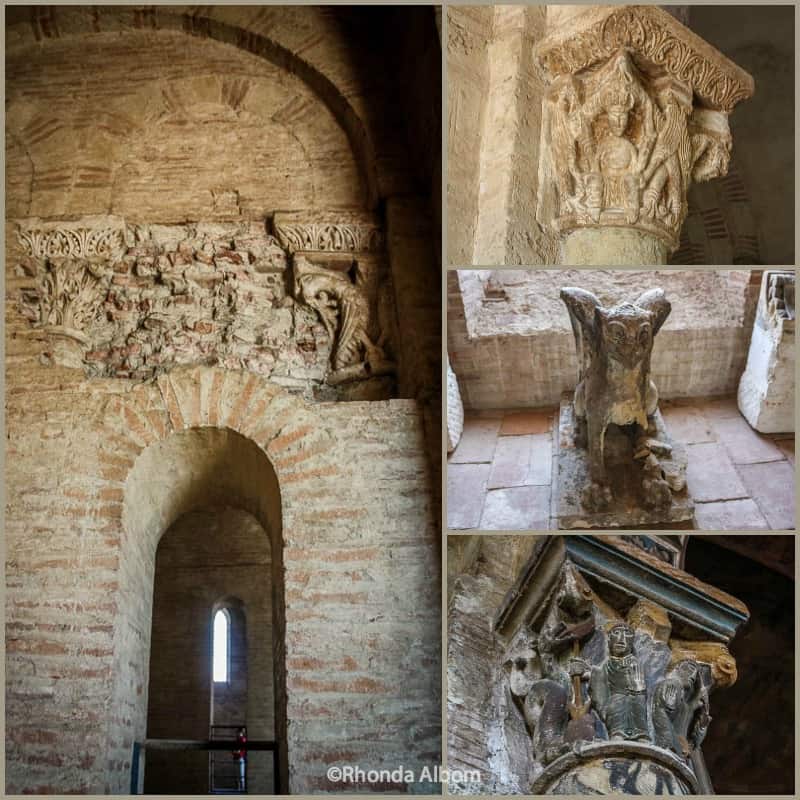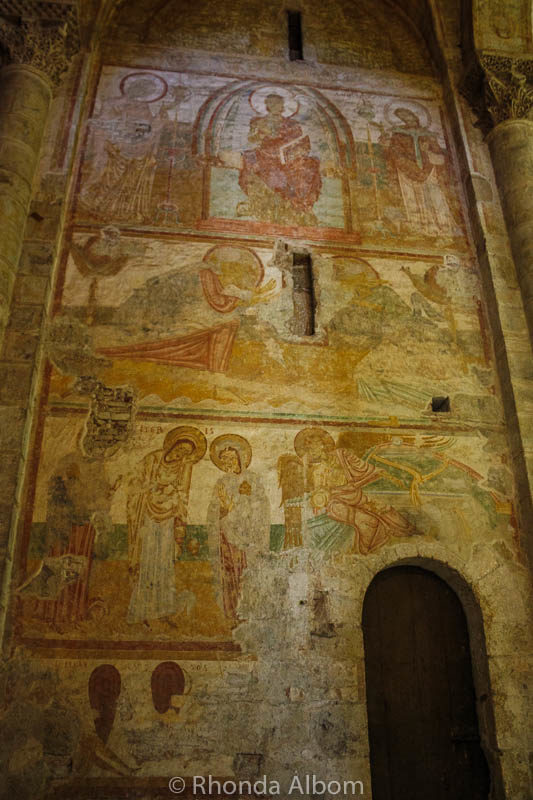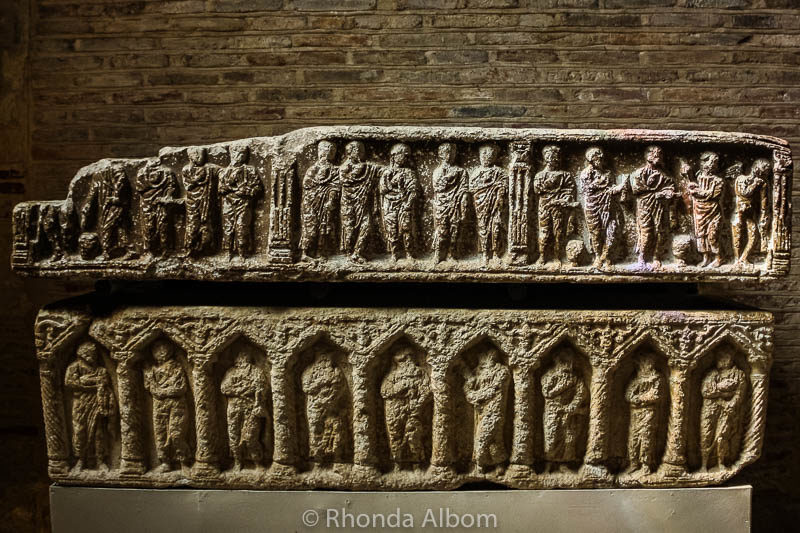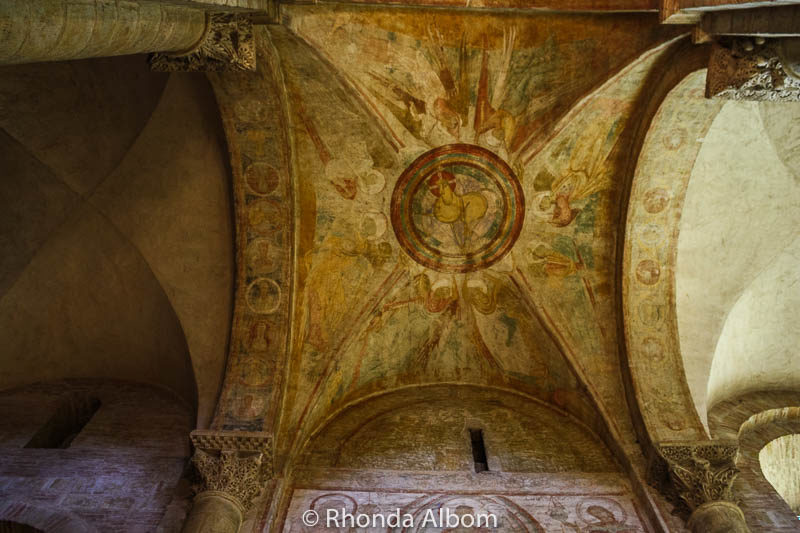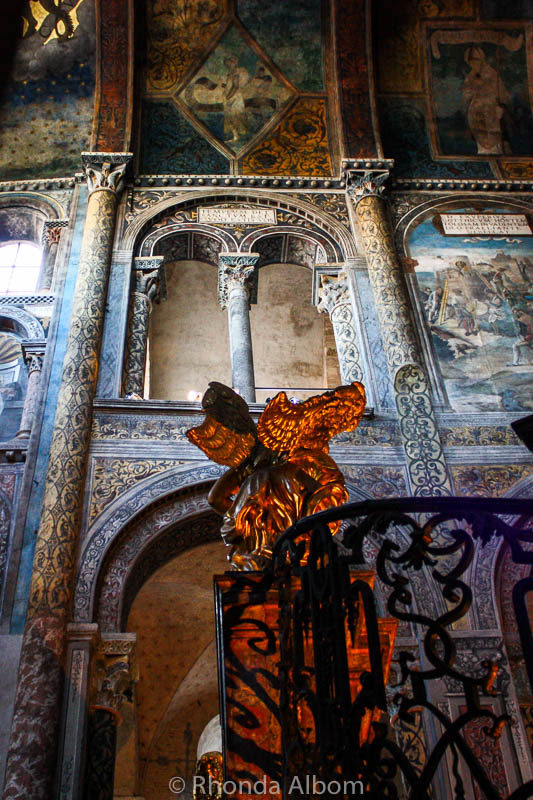 More Information on Basilica of St Sernin in Toulouse
Please Share
If you enjoyed this visual tour inside the Basilica of Saint-Sernin, please pin it on Pinterest: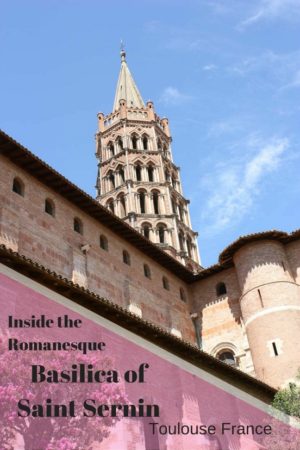 What is it about the Basilica of St Sernin that you like best? Is it the architecture, Romanesque sculpture or the frescoes?