As a wildlife lover, nothing comes close to that thrill you feel when you spot a wild animal up close, especially if you're least expecting it. Seeing your favourite animal in the wild can be inspiring and a potentially life-changing experience. Although most wildlife holidays come with a hefty price tag, they are definitely worth the splurge. Below, check out the top destinations perfect for wildlife adventures.
Best destinations for wildlife adventures
Yala National Park, Sri Lanka
Amazon Rainforest, Brazil
Andasibe-Mantadia National Park, Madagascar
Fernandina, the Galapagos Islands
Serengeti National Park, Tanzania
Sri Lanka
Home to numerous national parks, including two marine sanctuaries, and boasting a dazzling diversity of landscapes, Sri Lanka is one of the world's best destinations for wildlife adventures.
The South Asian country has its fair share of incredible wildlife, from sloth bears to Sri Lankan leopards and elephants, which you can see up close on a safari adventure.
The most popular and well-known safari destination in Sri Lanka is Yala National Park, which lies in the country's southeast region and is about six hours from Colombo. It's a massive park covering 979 square kilometres, home to hundreds of bird species and mammals, including the famous Sri Lankan leopards.
In fact, Yala is believed to have the highest leopard density in the world. Aside from leopards, it's also home to sloth bears, elephants, and many more species.
If you're more interested in discovering Sri Lanka's marine life, you can try whale watching in Kuchchaveli, a coastal fishing village in the eastern province of Sri Lanka. It boasts fine weather and calm seas, offering the perfect setting for whale watching.
Brazil
Occupying 60% of the Amazon Rainforest, Brazil is home to about one-tenth of all the animal species in the world. Its coast and rivers offer habitats for marine species, while its lush jungles are home to some of the world's most extraordinary collections of plants and animal species.
The best way to explore Brazil and discover its wildlife is to book a tour. There are some excellent tailored packages across Pantanal and more, helping guests to explore the best of the country.
The Amazon in Brazil occupies an area of about 6,700,000 square kilometres. The vast region is home to an incredible variety of wildlife, including hundreds of bird species. You have two options for exploring the rainforest, Belem or Manaus.
Most visitors would start in Manaus, a picturesque city along the banks of the Negro River in the northwest part of the country. It is only accessible by plane or ferry. Although the city is home to attractions like the Manaus Opera House, what draws most visitors to Manaus is the Amazon rainforest.
Several local tour operators in the city offer day trips and multi-day river cruises to the Amazon. Depending on your budget and available time, there's a tour suitable to your needs.
The surrounding area also offers several options for accommodation. If you want a taste of luxury, you can stay at five-star jungle lodges that provide excursions into the rainforest, such as jungle treks and canoe trips.
Madagascar
Madagascar is famous for its excellent biodiversity. About 5% of plant and animal species known to man are here, making it one of the world's best destinations for wildlife adventures.
Most wildlife-viewing activities in Madagascar are on foot. You will walk with a knowledgeable guide and follow trails to national parks and reserves.
For an exciting wildlife adventure in Madagascar, head to Andasibe-Mantadia National Park. It's where you'll find Madagascar's largest lemur, the indri, renowned for its distinctive song.
Aside from seeing a wide variety of lemurs, you can spot geckos, chameleons, snakes, and more. While in some cases you can get incredibly close to the wildlife, especially reptiles and insects, most encounters are from a distance since lemurs and birds prefer to stay high in the trees.
Madagascar is also famous for seeing humpback whales, especially if you come here in the winter months. During this time, humpback whales travel to the Indian Ocean, where the water is warmer, leaving their feeding grounds to mate and give birth.
The whale-watching hotspots of Madagascar are Ile Sainte Marie and the Baie d'Antongil, although you can also spot them in Nosy Be and Fort Dauphin.
The Galapagos Islands
The Galapagos Islands are home to an incredible diversity of wildlife, making them a popular destination for wildlife adventures. To make the most of your visit, book one of the many cruises that provide the perfect way to tour the Galapagos, which is an ideal way to explore the islands and discover wildlife.
You will visit incredible places teeming with wildlife during your cruise of the Galapagos Islands. Each destination has something unique, but you can guarantee to see marine iguanas, giant tortoises, lava lizards, endemic birds, and more.
One of the most popular destinations is the island of Santa Cruz. Home to Puerto Ayora, it is the island's major tourism hub and the most populous city in the archipelago. It's one of the best places to see giant tortoises up close and in their natural habitat.
Fernandina, which you'll find in the westernmost section of the archipelago, is another popular stopping-off point for Galapagos cruises. Here, you can find a vast population of land iguanas, lava lizards, fur seals, and sea lions.
Tanzania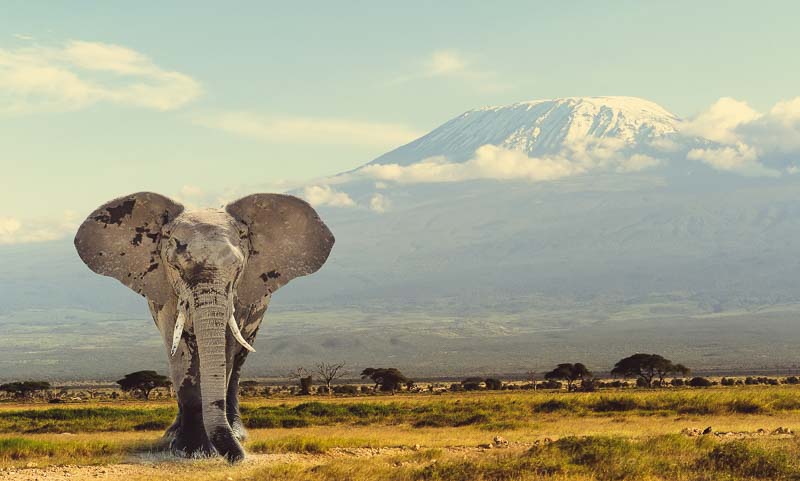 Tanzania is one of Africa's top destinations for a wildlife safari, where you can see amazing animals in their natural habitat up close. It boasts beautiful weather, stunning landscape, and unique diversity of wildlife, including the Big Five.
Tanzania is also famous for the Great Migration, the world's largest animal migration, where millions of animals migrate from Serengeti to Kenya's Masai Mara.
The Serengeti National Park offers some of the most exciting safari experiences in Tanzania. Its diverse range of habitats, from grassland plains to lush forests and woodland, is home to different wildlife species, including zebra, lion, wildebeests, gazelles, giraffe, leopards, elephants, and more!
The Ngorongoro Conservation Area is another place in Tanzania for wildlife spotting, where you can see the endangered black rhinos. The other animals you can spot in this conservation area are elephants, hippos, buffalos, gazelles, leopards, and many other game animals.
Save on your trip with these resources
These are our go-to companies when we travel. We believe this list to be the best in each category. You can't go wrong using them on your trip too.
Flights: we use Expedia for the best and cheapest flight options.
Accommodations: we use Booking.com (hotels) or VRBO (self-contained).
Cars (gas or electric): we use RentalCars to search for deals and dealer ratings.
Campervans or Motorhomes: we use Campstar where Albom Adventures readers get a 3% discount
Private guides: we love the private guides at Tours by Locals
Travel Insurance: we start at InsureMyTrip as they are the best option to compare plans and find the right coverage for you.
Check out our travel resources page for more companies that we use when you travel.
Which of these wildlife adventures do you want to experience?
You might also like …
Photo Credits:
All photos on this page are either shot by our team and watermarked as such or stock images from Depositphotos.
About the author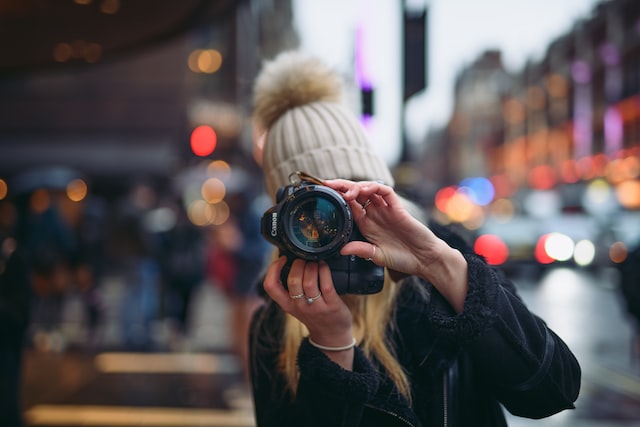 Alexa is a talented photographer, writer, and world traveller who speaks four languages. She is equally comfortable walking around a city and exploring museums as she is out in the wilderness discovering nature and photographing wildlife. She is an avid coffee drinker and can often be spotted in local cafes when she needs a break.