When you are ready to tackle Africa's highest peak, you'll want to be surrounded by the best Kilimanjaro tour operators. Here we share tips on what to look for, along with recommendations. As we have yet to make the climb, we have gone to an expert for advice. Marvin Derichs is an avid mountaineer who has climbed Mount Kilimanjaro, along with several other impressive peaks. (see his bio below)
Mount Kilimanjaro is the highest peak on the African continent and one of the few places in the world where you can find massive glaciers close to the earth's equator. Climbing this majestic volcano is an epic adventure you will remember for the rest of your life.
If you want to successfully reach the top of Mount Kilimanjaro, you'll need more than endurance and fortitude: you should have great hiking boots, well-suited mountain gear, and a reliable climbing tour operator.
While being presented by a tour operator isn't legally required to climb Mount Kilimanjaro, you'll run into a lot of trouble trying to arrange a mountain expedition on your own! First of all, the rules of Kilimanjaro National Park provide that each group of climbers must be accompanied by a recognized mountain guide, so good luck finding a good one without the expertise of a local tour operator.
Secondly, everyone entering the park must pay national park entry fees and climbing permits. And finally, you will need a 6-7-day stock of provisions and camping gear to get you to the top.
In Tanzania, tour operators manage all of these logistics: permits and park fees, health and safety equipment, experienced mountain guides, food throughout the trek, tents and gear, and a climbing crew to help carry it all. With tour operators handling so many important aspects of the climb, who you choose is a make-or-break decision.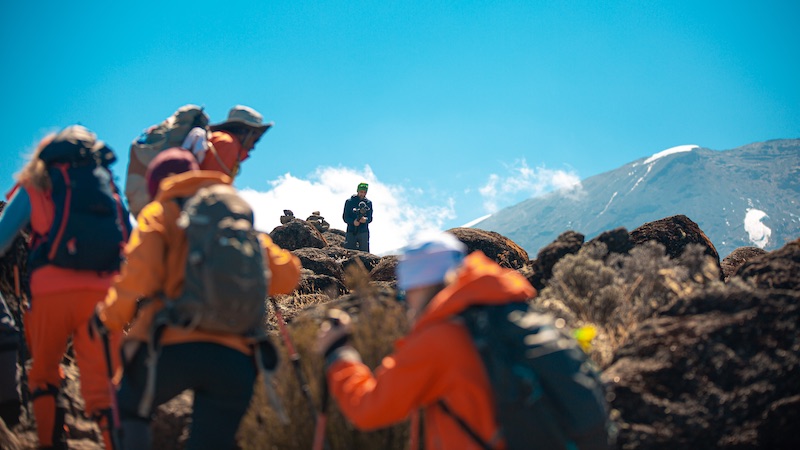 What to look for when choosing the best Kilimanjaro tour operators
To reach the top of Kilimanjaro safely and successfully, climb only with the trusted tour operators in Tanzania.
But there are so many of them! How do you choose right? Let's break it down:
Start with those who have more experience: check which company has led the most climbs in recent years. It does not necessarily imply the operators that have been in business the longest but rather those that have grown a strong presence on the mountain over the years.
Choose a company that has high success rates on their climbs. They must be doing something right!
Always choose a tour operator that puts health and safety first. Climbing Kilimanjaro is no joke. Choose a company that cares about your safety, not saving your expenses.
Finally, select an operator that is highly rated by independent reviewers and former climbers. Hundreds of reviews give an accurate picture of what you can expect. If you see over 100 positive reviews, you can be sure that it's not friends and family doing a favour but actual clients sharing their real opinions.
The seven best Kilimanjaro tour operators
To make it even easier, we have rounded up the Top 7 Kilimanjaro Climbing Operators for you.
Altezza Travel
Team Kilimanjaro
Kiliwarrior Expeditions
Ultimate Kilimanjaro
G Adventures
Summits Africa
Nature Discovery
More on each of the best Kilimanjaro guides
1. Altezza Travel
A clear winner of our Top 7 best Kilimanjaro guides is Altezza Travel. They hit each point on our checklist and boast a great track record when it comes to safety and customer satisfaction. You can't go wrong climbing Mt Kilimanjaro with Altezza Travel.
Experience: 1 in every 5 climbs on Kilimanjaro is guided by Altezza Travel, making them the most experienced climbing operator on the mountain. They have been operating in Tanzania since 2014, and now they run more climbs than any other local company. While Kilimanjaro is clearly the focus of their activity, they can also supplement your climbing experience with a safari adventure or beach holidays on one of the Tanzanian islands.
Safety: Altezza wins the day on this point too. Dedicated to client safety, they conduct two daily health checks throughout the climb to detect the onset of altitude sickness before it progresses to a dangerous stage. All of their guides are certified Wilderness First Responders, yearly retrained and re-examined on their professional knowledge. Altezza also has a heli-pad on their climbing base, allowing them to receive helicopter evacuations (something no other operator can do as of this writing).
High Success Rate: Altezza Travel keeps a record of each summit attempt and successful ascent of their expeditions. While the official data on routes by TANAPA are outdated, Altezza can present accurate statistics making it possible to predict which route is more likely to get a beginner to the summit and which one will work better for a climber with experience. Altezza backs up every figure of their success rates with GPS data.
High Ratings: A quick look at their Trip Advisor and you'll see – Altezza Travel has over 350 positive reviews. Better than that – they don't have a single negative review! That says a lot about a climbing operator. Not only do they perfectly attend to all the necessities while on the climb, but also advise you on the best routes for altitude acclimatization and which gear to bring, ensuring everything is well-arranged and you're fully ready for the challenge.
Altezza Travel also organizes climbs for celebrities, record-breaking summits and amazing feats: like Wings of Kilimanjaro, RedBull and National Geographic. They have their climbing base in Tanzania, right at the foot of Mount Kilimanjaro, which makes everything run that much smoother. The best Kilimanjaro guides lead with Altezza; the company reinforces ongoing training to make sure their guides are always the best in the industry. And every climbing group gets lots of care and attention; you can be sure you'll have the best Mount Kilimanjaro climb with Altezza Travel.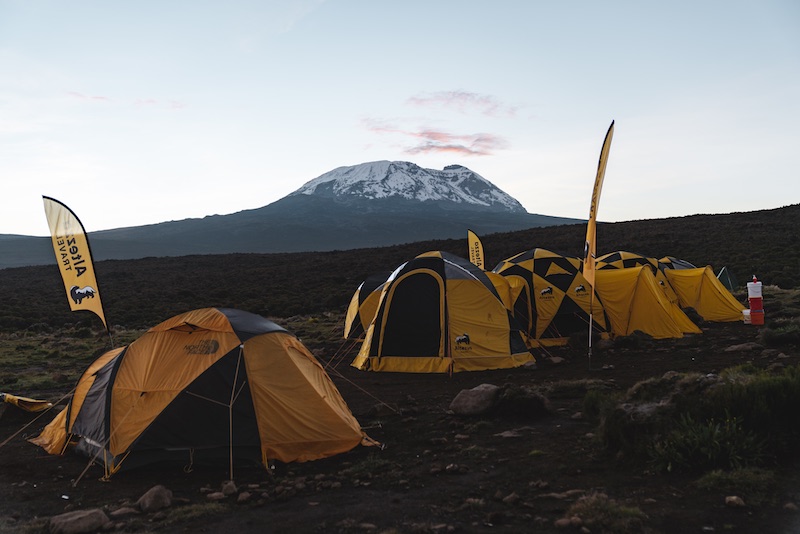 2. Team Kilimanjaro
If you're a dedicated athlete and adventurer when it comes to climbing mountains, then you may be interested in Team Kilimanjaro. Team Kilimanjaro is one of the only climbing operators to offer Super Lite tours: just a guide; no cook, no porters. You carry your own tent/sleeping bag and lightweight food up the mountain for a special, very rugged experience.
Team Kilimanjaro was founded by an expat John Rees-Evans, a passionate mountain enthusiast who has climbed Kilimanjaro multiple times himself. In fact, he holds a speed record up Kilimanjaro for British citizens – impressive!
Team Kilimanjaro can boast amazing guides and genuine dedication to ethical treatment for porters, too, so you can rest assured you're climbing with a responsible climbing operator. Client safety and a great climbing experience are the top priorities of Team Kilimanjaro.
3. Kiliwarrior Expeditions
Kiliwarrior Expeditions is a Canadian company with Tanzanian roots. Founders Wilbert Mollel and Gerry Analytis joined forces to provide an amazing climbing experience to anyone ready to call themselves a 'Kiliwarrior'.
This is a small, local operator with a team of guides that have been climbing Mount Kilimanjaro for over 20 years. We are confident that Kiliwarriors prioritize client safety: all of their guides are Wilderness First Responder certified and competent in mountain-related health issues. Kiliwarriors specialize in a unique route – the Western Breach, for climbers who want to try a risky, less popular trek up Kilimanjaro. It is a longer route (a total of 9 days, including descent), but it offers a great acclimatization transition and amazing scenery throughout the climb.
Kiliwarrior Expeditions have also shown a great success record – 94% of their climbers reach the summit. You're sure to have an amazing climb with this top climbing operator for Kilimanjaro.
4. Ultimate Kilimanjaro
Another popular climbing operator on Kilimanjaro is Ultimate Kilimanjaro. They have a good track record, high ratings and plenty of experience. Ultimate Kilimanjaro has been in operation for 15 years, and they lead an estimated 150 climbs up Kili every year. Based on our calculations, this makes them the second-most experienced operator on Kilimanjaro.
Ultimate Kilimanjaro prioritizes client safety with mandatory twice-a-day medical checks for all climbers and guides trained as Wilderness First Responders.
Ultimate Kilimanjaro keeps the number of climbers per climb low (16 participants, max), which adds to the reasons why climbers choose them. They offer scheduled joint and private climbs, so you can climb with your own group of friends or make new friends along the way.
Ultimate Kilimanjaro makes sure to offer routes that have a great acclimatization profile, so you'll definitely reach the summit with this awesome team.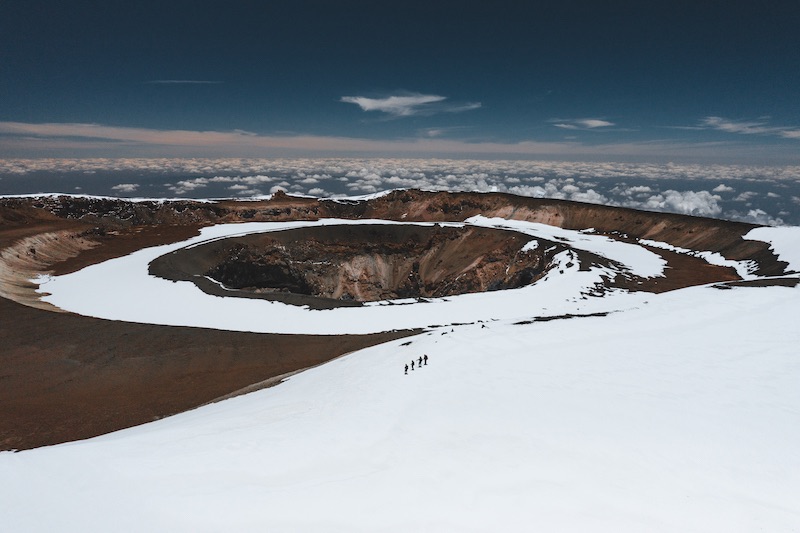 5. G Adventures
G Adventures are an international operator running tours all over the globe. They don't exclusively focus on Kilimanjaro climbs – it is one of the tours on their offer. Since they work with a number of destinations, they don't offer treks for every single route on Kilimanjaro – only on a selected few (Marangu, Machame are some other popular ones).
G Adventures have experience running tours for over 30 years. Those keen to join a fun group from all over the world can jump on board with this international tour operator. Climbing Kilimanjaro is not the sole focus of this operator, so we could not find conclusive information for how long they have been offering Kilimanjaro climbs specifically.
G Adventures know how to create an amazing adventure and bring people from different countries and cultures together for a once-in-a-lifetime experience. If you're a solo climber looking to join a group, G Adventures' Kilimanjaro treks are a great option to join up with like-minded people to climb Africa's highest mountain.
6. Summits Africa
Summits Africa specializes in treks throughout East Africa (including Ethiopia, Democratic Republic of Congo and Uganda). They act as a connecting point for other tour operators leading treks in East Africa, so if you choose Summits Africa for a trek in Kenya or Uganda, you may be climbing with one of their trusted partners. They also give climbers more freedom in logistics arrangements than some other climbing operators: Summits Africa gives you the option to bring your own guide while they handle the climbing permits only or climb with their guides and porters.
Summits Africa has been organizing and leading climbs since 2001. They have a great deal of experience in mountain trekking, not only in Tanzania but throughout East Africa. If you're interested in climbing other mountains, like the Rwenzori in Uganda or Mount Kenya in Kenya, then check out Summits Africa to arrange your climbing expedition. They also offer a few pre-scheduled climbs every year that individuals may join. For Kilimanjaro climbs, their office (located in Arusha, Tanzania) will handle all the details, and the Summits Africa climbing crew will lead your trek.
7. Nature Discovery
Nature Discovery has been in business for over 25 years. They focus on both safaris and treks across Tanzania, with a mission to respect the environment. Nature Discovery is one of the few climbing operators that offer treks on Mount Longido (located near the border to Kenya) and Ol Doinyo Lengai – an active volcano found near Lake Natron.
Their team is passionate about Tanzania's wildlife and environment conservation, and they bring that enthusiasm on each of their mountain expeditions. Nature Discovery emphasizes such practices as Leave No Trace for all of their climbs and safaris, so travellers can be sure that they do not foster an organization that causes harm to nature.
Nature Discovery has a solid track record for safety and client satisfaction. A Kilimanjaro climb with this operator is sure to be a great and eco-friendly adventure.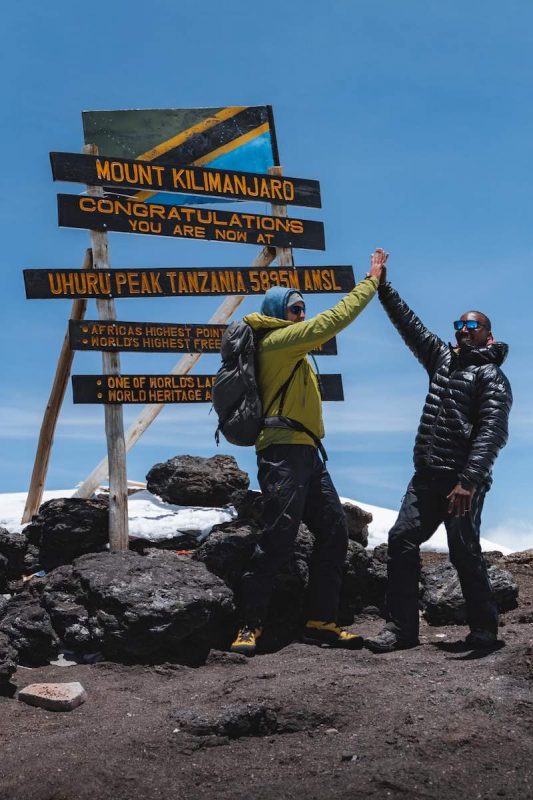 Summary of the best Kilimanjaro tour operators
There are so many operators offering climbing tours on Mount Kilimanjaro. How do you choose? For a safe and successful climb, it is important to look for the best operators – those with plenty of experience, focus on safety and great independent reviews.
Our list includes a diverse selection of climbing operators: a global adventure travel company, small, local Tanzanian climbing operators and the most experienced climbing operators on Kilimanjaro. From this list, you can find a great climbing operator for your Mount Kilimanjaro climb.
Our top recommendation for a Kilimanjaro climb is Altezza Travel; they send more teams up Kilimanjaro than any other operator in Tanzania, making them #1 in experience. Not only do they prioritize client safety, but also have the resources to perform helicopter evacuations (a rare service in Tanzania). They send climbing teams up every route on Kilimanjaro, and they keep GPS data to back up their claims about summit successes. If you're looking for the best climbing operator, climb with Altezza.
Save on your trip with these resources
These are our go-to companies when we travel. We believe this list to be the best in each category. You can't go wrong using them on your trip too.
Flights: we use Expedia for the best and cheapest flight options.
Accommodations: we use Booking.com (hotels), VRBO (self-contained), or Hostelworld (budget).
Cars (gas or electric): we use RentalCars to search for deals and dealer ratings.
Campervans or Motorhomes: we use Campstar where Albom Adventures readers get a 3% discount.
Motorcycles: we have heard good things about BikesBooking.
Private guides: we love the private guides at Tours by Locals.
Travel Insurance: while not required, we always opt for travel insurance and start at InsureMyTrip to compare coverage plans.
Check out our travel resources page for more companies that we use when you travel.
Save for later
If you enjoyed this article on the best company to climb Kilimanjaro, please share it on social media and save it for later on Pinterest.
Which of the best Kilimanjaro tour operators will you climb with?
In addition to the best guides for Kilimanjaro, you might enjoy …
About the author who compared the best Kilimanjaro tour operators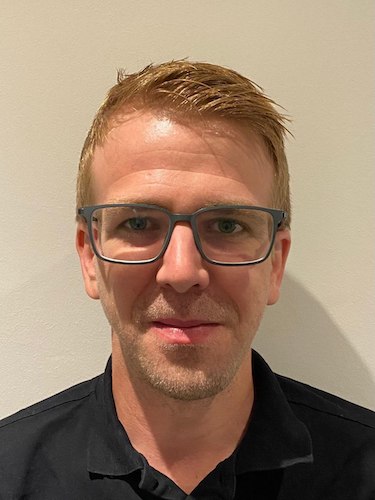 Marvin Derichs is a dedicated mountain climber and avid traveller. He spent many years in East Africa, exploring its mountains, cultures and lifestyles. So far he has been on the peaks of Mount Stanley (Margherita) in Uganda, Mount Kilimanjaro and Mount Meru in Tanzania, and Mount Kenya in Kenya. Now he is sharing his experiences from Munich, Germany and planning further adventures in Africa.
Photo credits:
All photos on this page were provided by Altezza Travel and used with written permission. All rights reserved.