Everyone seeks a perfect escape from the hustle and bustle of city life. If you're looking for some time away from the stress of everyday life, then world national parks are a great way to get back in touch with nature. From misty mountainscapes to crystal-clear rivers, you can find serene and beautiful forests to enjoy anywhere.
Whether you're looking for a hiking adventure, a relaxing getaway, or just some peace and quiet, here are five forest parks you need to add to your bucket list.
The best world national parks to visit
Torres del Paine National Park, Chile
Kakum National Park, Ghana
Khao Yai National Park, Thailand
Yosemite National Park, USA
Bwindi Impenetrable National Park, Uganda
Torres del Paine National Park, Chile
If you're looking for a travel destination that combines incredible beauty with many outdoor activities, Torres del Paine National Park in Chile is a perfect choice.
This park offers breathtaking views of glaciers, snow-capped mountains, and magnificent blue lakes and icebergs. You can go on some of the park's many hiking trails or explore more remote areas through horseback riding and kayaking.
Torres del Paine offers a unique cultural experience, unlike many other world national parks. You can visit nearby villages and working farms (estancias) to learn more about traditional Chilean culture.
Remember to take in one of the most incredible sunsets you'll ever experience! You'll always remember your time in Torres del Paine National Park, whether you're an experienced traveller or just getting started.
Kakum National Park, Ghana
If you're looking for a one-of-a-kind forest experience, then Kakum National Park in Ghana is a perfect choice.
This UNESCO-protected park is home to some of the world's oldest trees and some of the most diverse wildlife on the planet.
From gorgeous waterfalls and lush greenery to rich birdlife, you can explore the park's many trails at your own pace. Please note that there is a permit fee to take photos.
Kakum National Park is also home to one of the most unique attractions in Ghana: a canopy walkway suspended high above the forest floor. This aerial bridge gives visitors an incredible view of the surrounding landscape and can make for an unforgettable experience.
You can also go on a guided tour and learn more about the park's flora and fauna.
Khao Yai National Park, Thailand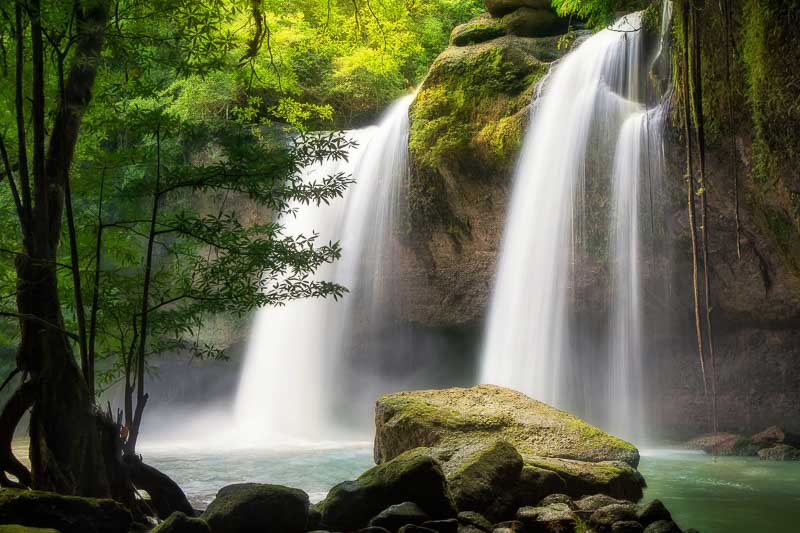 This world national park in Thailand is conveniently located a few hours from Bangkok, making it an ideal destination for travellers looking to explore the great outdoors without traveling too far from the city.
Khao Yai features picturesque mountains, stunning waterfalls, and abundant wildlife. It's home to tigers, elephants, bears, and over 300 species of birds.
Khao Yai is also a great spot for outdoor activities like camping, bird-watching, and rock climbing.
There are also some unique attractions, such as the bat observatory, where you can observe thousands of bats emerging from their cave at sunset.
There might be no better way to get in touch with nature than a visit to Khao Yai! So add it to your bucket list today and ensure you don't miss out on one of Thailand's most beautiful national parks.
Yosemite National Park, United States
Yosemite National Park has long been a favourite destination for outdoor enthusiasts from all over the world.
This park is home to some of the most dramatic landscapes and breathtaking views in the country. From towering granite cliffs to spectacular waterfalls, every inch of this park is filled with natural beauty.
Whether you're a hiker or a nature photographer, Yosemite National Park offers something for everyone. You can take in the stunning views from Glacier Point or even go on an overnight camping trip in one of the park's many wilderness areas.
No matter how you choose to explore Yosemite, you're sure to enjoy and learn from the incredible beauty of this park.
From the gentle meadows to the thundering waterfalls, Yosemite will surely serve you with jaw-dropping views and unrivalled experiences. It's one of the best National Parks in the western USA.
Bwindi Impenetrable National Park, Uganda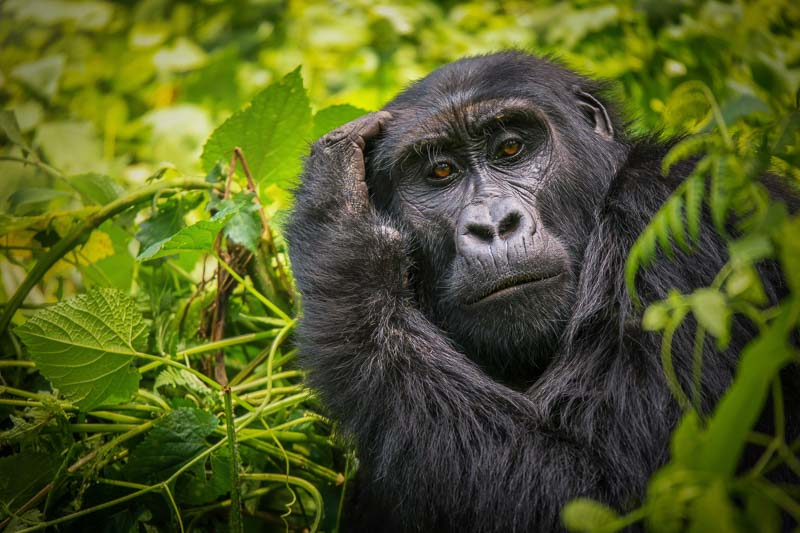 If you're looking for a unique and memorable forest experience, then head to Bwindi Impenetrable National Park in Uganda.
This park is home to some of the oldest and most diverse rainforests in Africa and is also home to a large population of mountain gorillas.
Visitors can go on guided treks through the forest, view some of its amazing wildlife, and explore the many nearby villages.
If you're lucky, you may even spot some of the park's legendary gorillas while they feed or rest. The park is home to more than half of the world's mountain gorillas.
Whatever you do, don't miss out on this opportunity to explore one of the world's most magical forests. There's so much to see and do here!
Final Thoughts
Now that you know about some of the most incredible world national parks, it's time to start planning your next adventure.
Whether you're planning a short weekend trip or an extended stay, these unique destinations all offer something special. Thus, go ahead and explore some of the planet's most beautiful places.
You'll get to experience unique wildlife, stunning scenery, and a sense of peace and tranquillity that you won't find anywhere else. Happy exploring!
Save on your trip with these resources
These are our go-to companies when we travel. We believe this list to be the best in each category. You can't go wrong using them on your trip too.
Flights: we use Expedia for the best and cheapest flight options.
Accommodations: we use Booking.com (hotels), VRBO (self-contained), or Hostelworld (budget).
Cars (gas or electric): we use RentalCars to search for deals and dealer ratings.
Campervans or Motorhomes: we use Campstar where Albom Adventures readers get a 3% discount.
Motorcycles: we have heard good things about BikesBooking.
Private guides: we love the private guides at Tours by Locals.
Travel Insurance: while not required, we always opt for travel insurance and start at InsureMyTrip to compare coverage plans.
Check out our travel resources page for more companies that we use when you travel.
Which of these national parks are on your bucket list?
You might also like …
Photo Credits:
All photos on this page are either shot by our team and watermarked as such or stock images from Depositphotos.
About the author
Amanda Wilson is a freelance writer currently enjoying the life of a digital nomad, traveling from place to place while sharing her experiences with her readers. The myriad sights and cultures she has seen allow her to help fellow travelers enjoy their trips and vacations to the fullest. On the days she isn't working, Amanda enjoys relaxing in cafes with a book in her hand.