Palawan, an island region west of the Philippine archipelago, is a popular travel destination for many reasons. One of the things that sets this island from all other tropical spots, though, is how it is filled with so many beautiful shorelines and stunning Palawan beaches.
The island is said to have more than 50 pristine beaches, all featuring distinct tropical settings. Long stretches of white sand, blue-green crystalline waters, and shade-giving palm trees line up on the coastline; these are just a few of the things that make Palawan beaches amazing locations to unwind in.
With the number of beaches in Palawan, you might be in a dilemma upon choosing which one to go to first. Let me help you in that department: here is your guide to 5 of the best beaches in Palawan, Philippines.
1. Ipil Beach, El Nido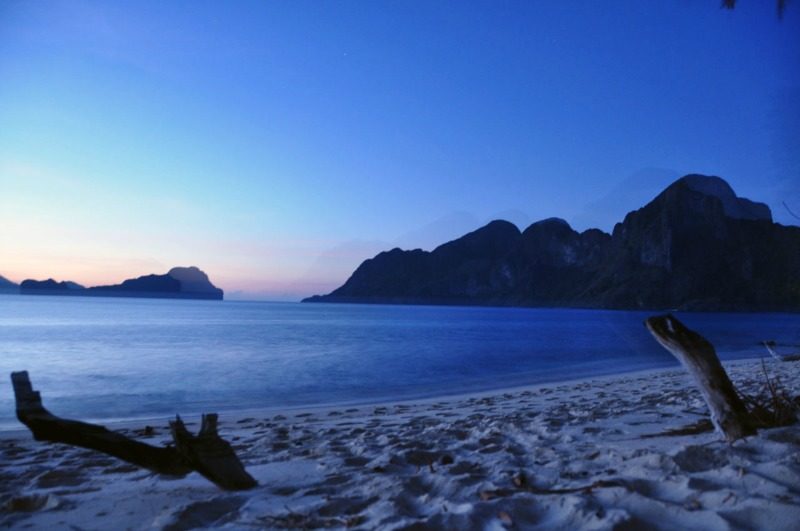 Ipil Beach in El Nido, Palawan is one of those secluded beach paradises. The place is quite serene, and the exceptional beauty of nature showcased by its stunning coastline stands out clearly. The waters are crystal clear and the location offers a beautiful island vista. Coupled with those tall shadowy palm trees and the remarkable coral reef formations, Ipil Beach is your little paradise.
⇒ Check El Nido hotel prices and availability on Booking.com
2. Banana Island, Coron
Among the gorgeous coastlines of Coron, Banana Island is one of those favoured Palawan beach spots. It has a white sand beach with excellent coral reefs perfect for snorkelling adventures. Its fine sand is hemmed in by turquoise waters. Similar to other beaches in Palawan, Banana Island also offers a beautiful island panorama of the open sea.
⇒ Check Coron hotel prices and availability at Booking.com
3. Marimegmeg Beach, Corong Corong
An incredibly beautiful beach located at Corong Corong, in El Nido. The beach exhibits a long stretch of fine sand and blue-green waters. The place is a top choice for tourists who want to have a peaceful beach experience during their stay. Marimegmeg Beach is one of those unspoilt beach gems on the island.


4. Corong Corong Beach
Corong Corong Beach will also give you a pacifying beach experience, making it a first-rate destination for those peaceful retreats. Also, by late afternoon, most of the people there love to spend time on the shore and wait for that beautiful glow of the sunset, which I suggest you do, as well. Corong Corong Beach offers the best sunset-watching session in El Nido.
5. El Nido
The island has its list of spectacular coastline destinations. Out of these places, El Nido is one of the ideal spots to enjoy these lovely beaches. Whether it's the active beach escape you're after or a private beach getaway, El Nido has it. If you wish to have the best beach adventure during your Palawan travel, you can never go wrong with El Nido.
Things to do in Palawan (aside from enjoying the beautiful Palawan beaches
Regardless of where you are heading in Palawan
⇒ Be sure to check booking.com for the best prices on over 500 island accommodations
In Conclusion
Indeed, this island paradise in the Philippines has an abundance of captivating postcard-like beach destinations. Undeniably, the island is filled with so many inviting coastlines.
One more good thing about Palawan, though? It always has more under its sleeves. So, if you have gone through all the Palawan beaches on the list, you can still explore the island and find more alluring coastlines!
See more beautiful beaches in the Philippines and great cruise ports around the world.
Will you visit these Palawan beaches?
About the Author: Carmela Kim Alvarez was an editor of 'Let's Palawan' at the time of writing this article. Follow Carmela on Instagram.