Along the edge of Jebel Shams, Oman's highest mountain, the cliffs drop a thousand metres exposing dramatic scenery justly nicknamed the Oman Grand Canyon. Wadi Ghul, as it is called by locals, is a masterpiece of nature, yet still relatively unknown.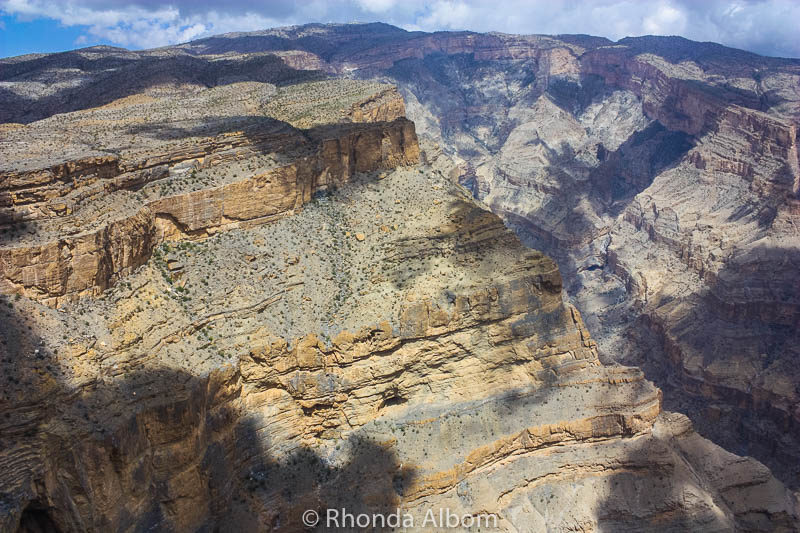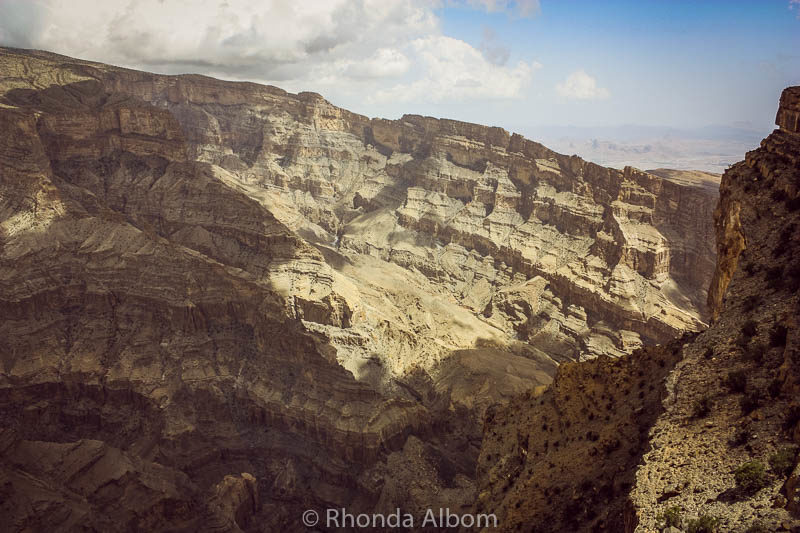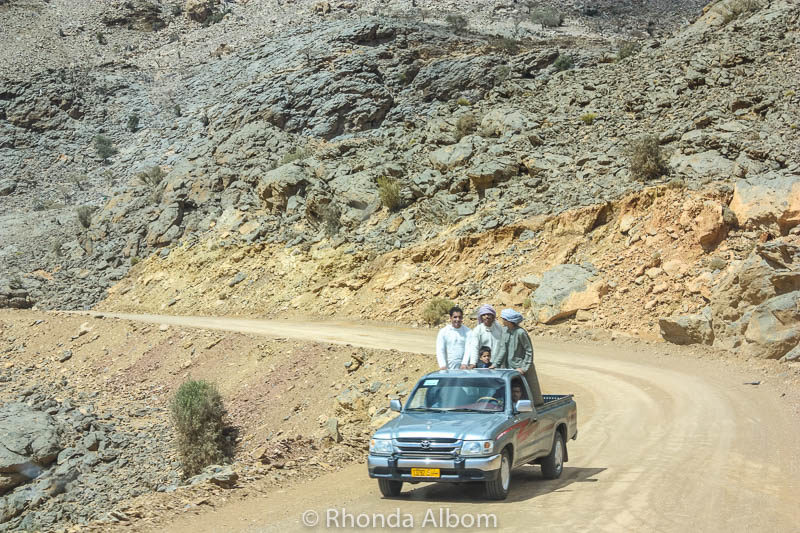 Practical Information:
Oman is situated in the Middle East to the east of UAE and Saudi Arabia.

The red marker on the map highlights the Oman Grand Canyon.

Driving to the Oman Grand Canyon requires a 4×4 vehicle. We were pleased to have a driver on the often steep, narrow, and harrowing roads. Although it is less than 90km from Nizwa, the drive takes nearly two hours.
The drive from Muscat to Nizwa is also almost 2 hours, making the total trip to the Grand Canyon about four hours from Muscat. I loved Nizwa and would recommend a stop at both the souq and Nizwa fort, even on a day trip.
Jebel Shams is also called the Mountain of the Sun and peaks at just over 3km from sea level. It is part of the Jebel Akhdar Mountain range.
Our entry to this Middle Eastern country was a bit more dramatic than we had hoped, but it all turned out okay in the end.
Have you been to the Oman Grand Canyon? Did you know it existed before today?
If you enjoyed these photos of the Oman Grand Canyon, please share this article on social media including Pinterest: