Stepping back in time, we entered Misfat Al Abriyeen, one of Oman's oldest villages. The people here follow a more traditional lifestyle, and we found them to be warm and welcoming.
The town itself is a maze of alleys surrounded by traditional buildings, often tall mud structures built into and around Jebel Akhdar. In English, it is the Green Mountain, an obvious name when one looks around this desert only to discover lush date palm and banana groves. Jebel Akhdar is part of the al Hajar mountains, Oman's tallest mountain range. The peak is Jebel Shams, the location of the Oman Grand Canyon.
A sign at the village entrance welcomed us, pointed out the highlights, and offered a few suggestions to make our visit more enjoyable for everybody. "We kindly request you to respect our customs:
Wear unrevealing clothing; cover your upper arms while shorts/skirts should cover knees.
Greet people you meet on the track.
Ask before taking photographs of local people.
Do not enter private property without an invitation, even if it appears deserted.
Keep off the grass and do not help yourself to any fruits or vegetables! This is our livelihood.
Respect the privacy of the Ladies Area which is clearly marked with No Entry signs.
Water is valuable! Do not bathe in or pollute surface water streams or falaj as remote communities rely on them for drinking water and irrigation.
Accepting hospitality is considered polite. Remove footwear before entering a house, ladies should not offer to shake hands, in traditional homes sit on the floor (oldest first), avoid showing the soles of your feet, offer and accept with your right hand, kawah (coffee) is served in very small portions – accepting three servings is also considered polite."
Practical Information:
There are so many places to visit in Oman. On this long day trip, we went first from Muscat to Nizwa, then into the al Hajar Mountains, stopped in Jabel Shams to admire the Grand Canyon Oman, then Misfat al Abriyeen. Finally, we hurried back to Muscat in hopes of beating the storm. Instead, we were caught in desert floods.
We travelled with a guide, Khalfan from Sunny Day Tours. While we could have done it all on our own, he offered a historical and local perspective we would have missed.
Driving looks comfortable, on modern roads with few other vehicles.
This post is a continuation of my throwback series encouraged by moving 40,000 photos to Lightroom.  We visited Oman in 2012.
We stayed at, and recommend for midrange the Tulip Inn in Muscat. If you want to splurge, choose the Shangri-La Resort.  Check for current prices here –>Booking.com
Have you travelled in Oman? Have you been to Misfat Al Abriyeen?
If you enjoyed this photo tour of one of the best places to visit in Oman, please share it on social media, including Pinterest: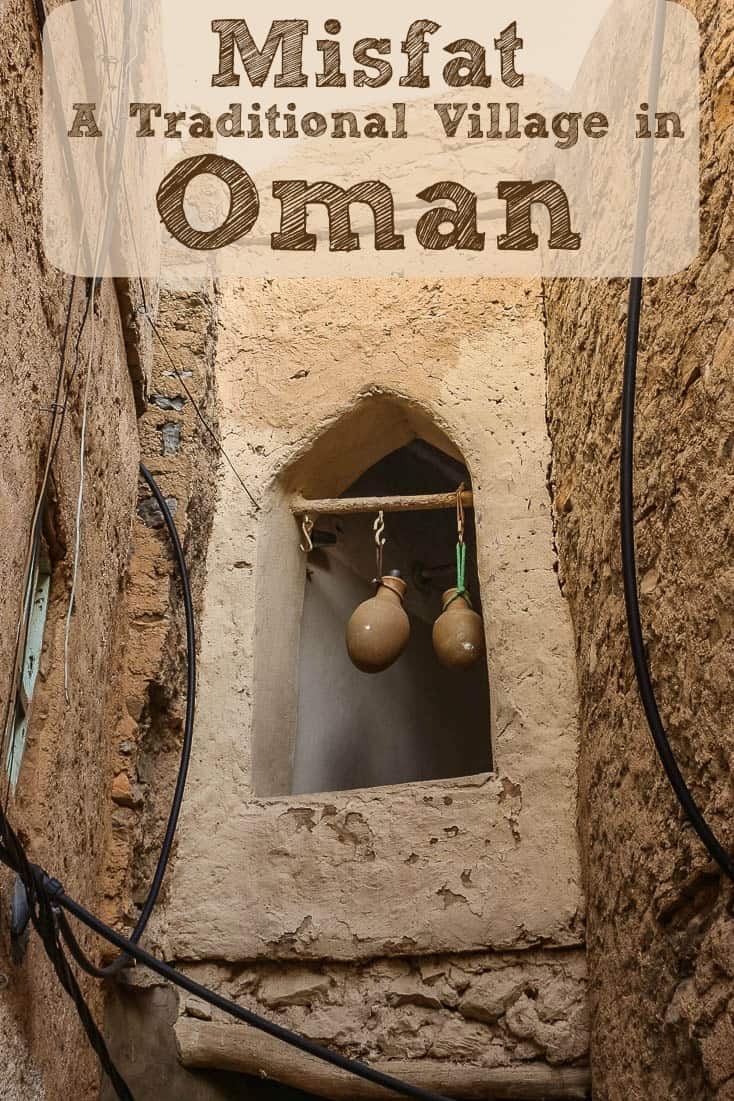 Grammarly proofread this article. (Try it for free)
Seven ridiculously simple tips that WILL improve your photos
Whether you shoot with a phone or a DSLR, let me share my secrets.
Subscribe to Albom Adventure's Travel Tips newsletter and download our free ebook: Take Better Travel Photos By Rhonda Albom