Stepping back in time, we entered Misfat Al Abriyeen, a town literally built into the mountainside. It is one of Oman's oldest villages. In English, it is the Green Mountain, an obvious name when one looks around this desert only to discover lush date palm and banana groves.
The mountain village of Misfat Al Abriyeen is a maze of alleys surrounded by traditional buildings, often tall mud structures built into and around the mountainside of Jebel Akhdar.
The Omani people here follow a more traditional lifestyle, and we found them to be warm and welcoming.
If you look closely at the image above, you can see the modern additions like the electric wiring, a water tank, cars, and the satellite dish in the upper left of the photo.
Yet, remnants of tradition can be seen everywhere.
Traditional oil and water jugs in the window
According to our guide, one of the most classic Omani scenes in this mud village is water and oil jars hanging in the window of a home.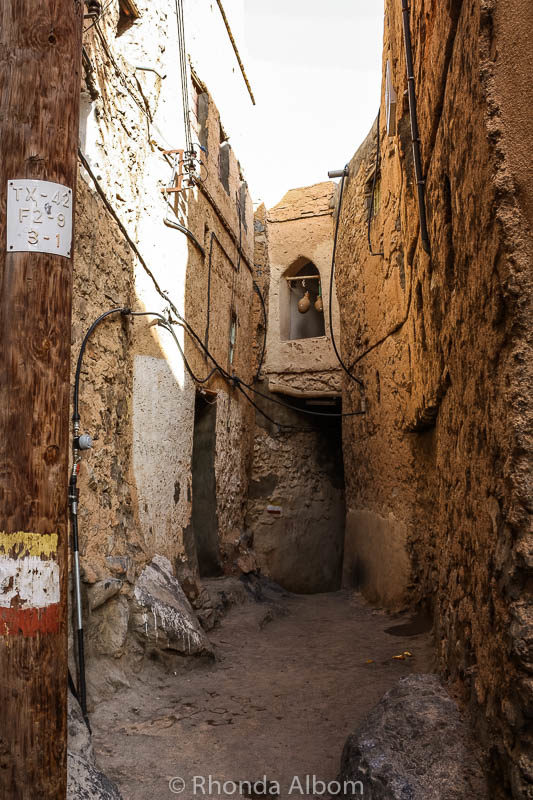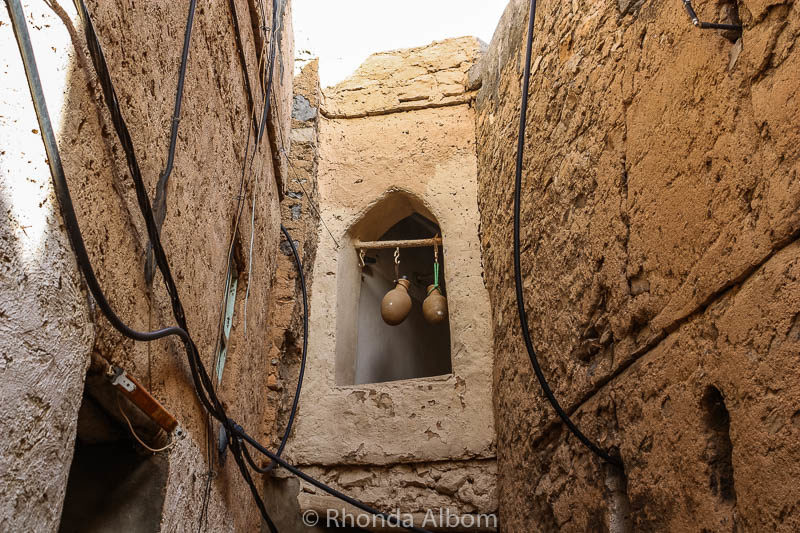 Local customs in Misfat Al Abriyeen
As Misfat increases in popularity amongst Oman tourist attractions, a sign now stands at the village entrance welcoming visitors. It points out the highlights and offers suggestions to make a visit more enjoyable for everybody. "We kindly request you to respect our customs":
Wear unrevealing clothing; cover your upper arms while shorts/skirts should cover your knees.
Greet people you meet on the track.
Ask before taking photographs of local people.
Do not enter private property without an invitation, even if it appears deserted.
Keep off the grass and do not help yourself to any fruits or vegetables! This is our livelihood.
Respect the privacy of the 'Ladies Area' that is clearly marked with 'No Entry' signs.
Water is valuable! Do not bathe in or pollute surface water streams or falaj as remote communities rely on them for drinking water and irrigation.
Accepting hospitality is considered polite. Remove footwear before entering a house; ladies should not offer to shake hands; in traditional homes, sit on the floor (oldest first); avoid showing the soles of your feet; offer and accept with your right hand; and kawah (coffee) is served in very small portions – accepting three servings is also considered polite."
Touring Misfat Al Abriyeen with a guide
We visited Misfat Al Abriyeen as part of a private day tour from Muscat. It was one of the best choices we made in Oman.
Our guide was fantastic. He was interesting, knowledgeable and flexible. He shared intriguing anecdotes and demonstrated everyday life to us. Plus, he spoke the language, which allowed us to ask so many more questions as well as to communicate more effectively with locals.
Our private tour took us to the Al Hajar Mountains, with a primary visit to Oman's former capital city, Nizwa where we saw both new and traditional markets, a fort and a castle.
The mountain range is huge, and the areas surrounding various peaks have names. Misfat Al Abriyeen is in the Jebel Akhdar region, an area best known as the growing region of the world's best pomegranates.
Al Hajar Mountains are Oman's tallest mountain range; the peak is Jebel Shams. Here we stood in awe overlooking the Omani Grand Canyon. This stunning site is one we may not have found without our private day trip from Muscat.
While we can't find our guide online, we had a good look at the reviews, and feel comfortable recommending either of these two options.
Practical information on visiting Misfat Al Abriyeen
Save on your trip with these resources
These are our go-to companies when we travel. We believe this list to be the best in each category. You can't go wrong using them on your trip too.
Flights: we use Expedia for the best and cheapest flight options.
Accommodations: we use Booking.com (hotels) or VRBO (self-contained).
Cars (gas or electric): we use RentalCars to search for deals and dealer ratings.
Campervans or Motorhomes: we use Campstar where Albom Adventures readers get a 3% discount
Private guides: we love the private guides at Tours by Locals
Travel Insurance: we start at InsureMyTrip as they are the best option to compare plans and find the right coverage for you.
Check out our travel resources page for more companies that we use when you travel.
Save for later
If you enjoyed this article, please share it on social media and save it for later on Pinterest.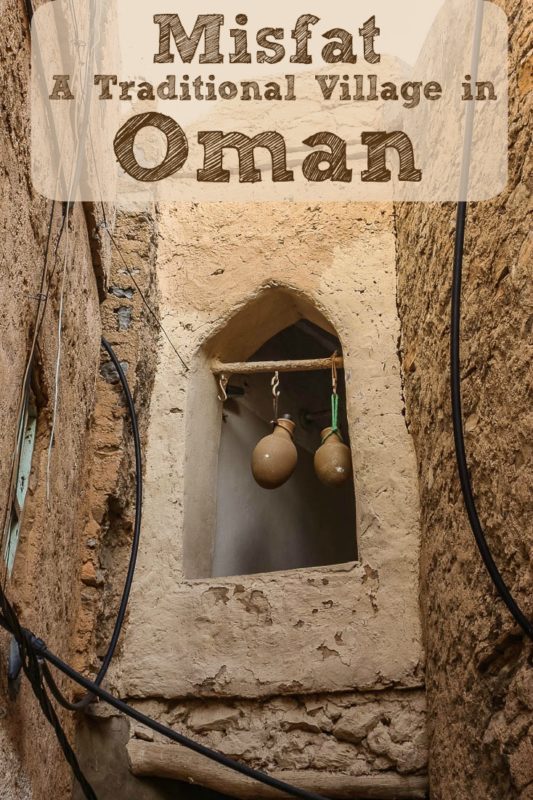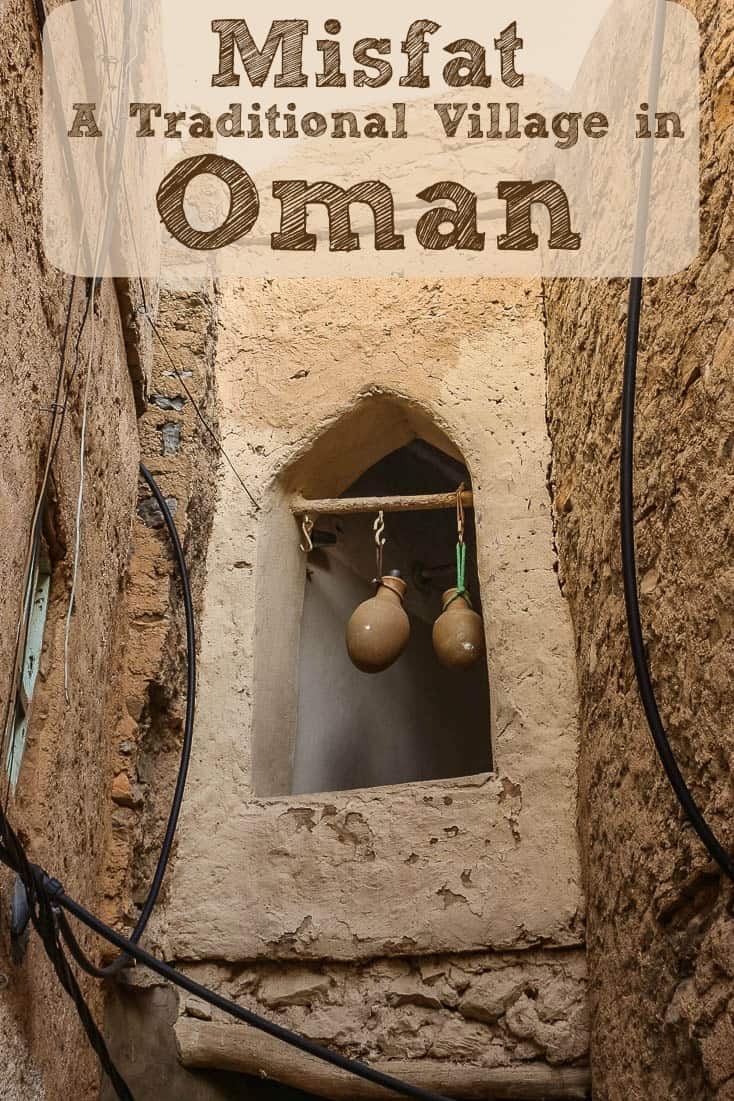 Have you been to Misfat Al Abriyeen or anywhere in Oman?