With just one day to visit, we only got a glimpse of life in Suzhou, China. Sitting about 100km west of the big city of Shanghai, we could sense the more relaxed lifestyle the instant we got off the train. Life in Suzhou had an almost tranquil atmosphere despite being one of China's most affluent cities.
Suzhou is Jiangsu province's second largest city. Sitting in the basin of the Yangtze River, it's an economic business hub, with plenty of things for visitors to do.
While the city is known for its Kunqu style of opera and Pingtan (a type of storytelling), it's the Suzhou gardens that are the big attraction to visitors.
We had an advantage over many visitors. We were in Suzhou with an English-speaking (multi-lingual) friend who has lived in nearby Shanghai for over 20 years and visits Suzhou often.
Of course, we can't get much of a feel for life without living there, but we can make observations about life in Suzhou and discuss them with our friend. Below we offer our photographic discovery of everyday life in Suzhou.
With some restrictions still in place in China, we have kept this page on Albom Adventures as a historical reference and for possible future planning. Note that many venues are still closed, and some tours are not currently operating. This page will be reviewed when China tourism is fully open.
Key things to do in Suzhou
Our day consisted of:
Observing everyday life in Suzhou
Visiting gardens
Be serenaded while being paddled down the canals
Strolling along the waterways
Sampling various food
Touring a silk factory
Observing everyday life
Our observations of life in Suzhou in photos: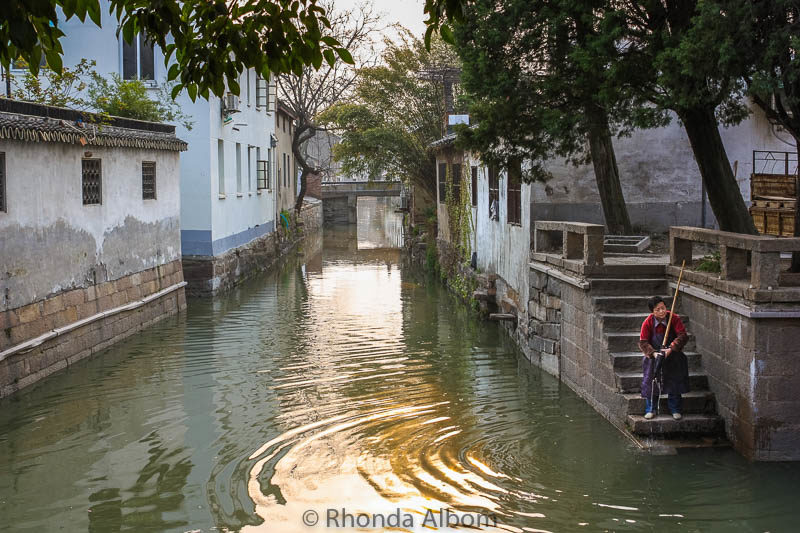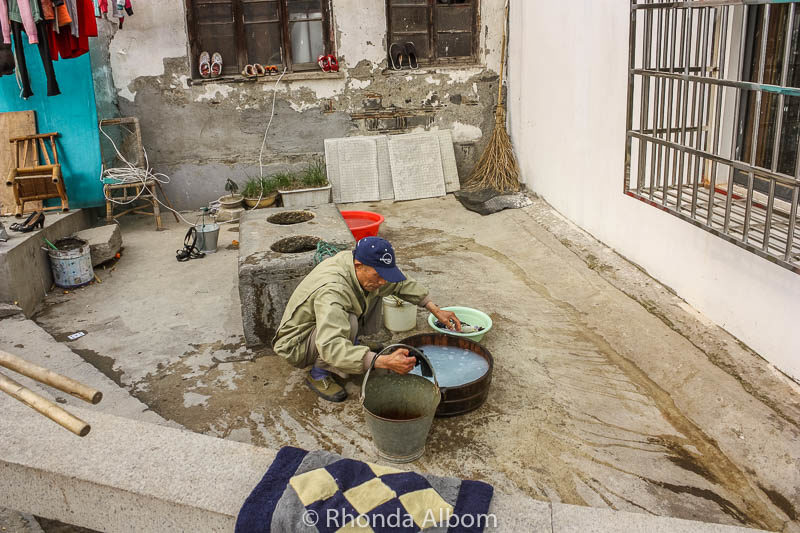 Visiting gardens
Today, there are more than 50 gardens in Suzhou. According to the UNESCO world heritage gardens listing, the nine classical gardens regarded as the finest embodiments of Chinese "Mountain and Water" gardens include:
Humble Administrator's Garden
Lingering Garden
Net Master's Garden
Mountain Villa with Embracing Beauty,
Canglang Pavilion
Lion Grove Garden
Garden of Cultivation,
Couple's Garden Retreat
Retreat & Reflection Garden
We visited the Couple's Garden, as it is the favourite of our friend who brought us here for the day. The photos of the three other gardens below are supplied by DepositPhotos.
Be serenaded while being paddled down the canals
Not only tradition, but this is also just fun. Thanks to our friend showing us the way, we did this from the Couple's Garden Retreat.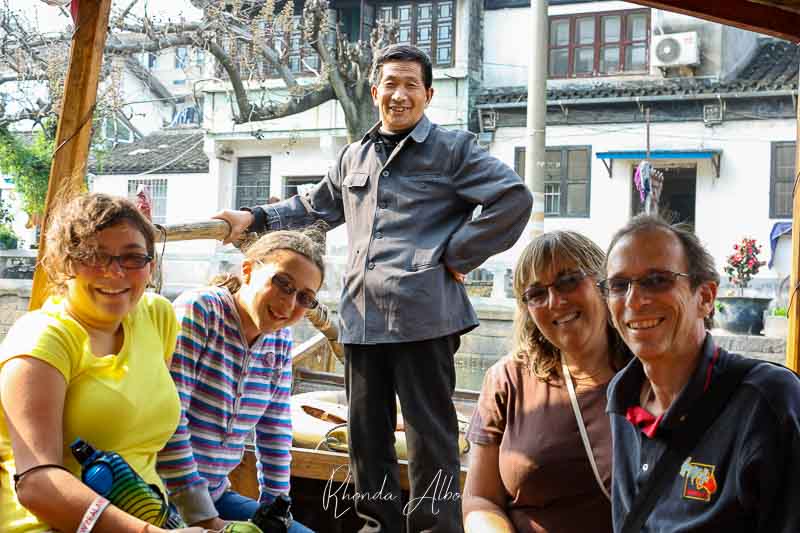 Strolling along the waterways
As we strolled along the canals and waterways, we had more opportunities to observe everyday life in Suzhou.
Sampling various food
When it came to identifying food, once again, we were happy to have our friend with us.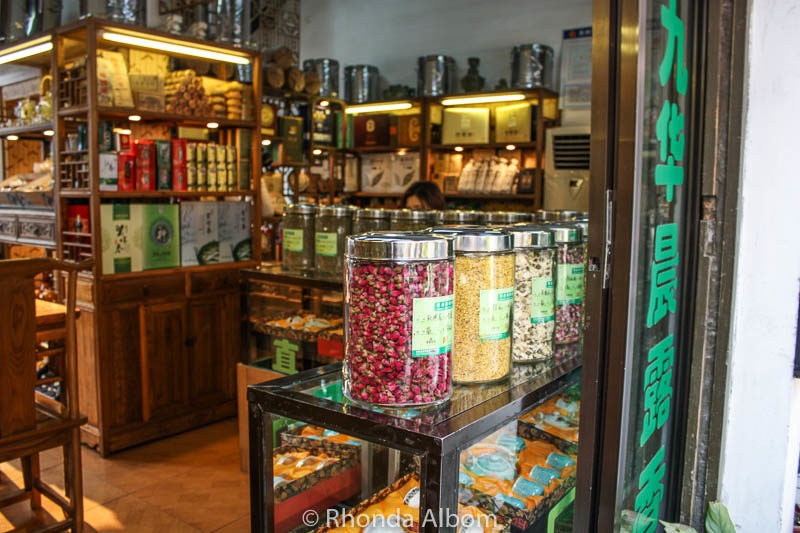 Touring a silk factory
Another area of speciality is silk. We saw the entire process from silkworm through a blanket and even had a chance to help stretch one of the 100 layers of silk inside a blanket.
Getting to Suzhou
Being relatively close to Shanghai (100 km) main ways to get to Suzhou are on the bullet train, with a private driver, or on a tour.
Bullet Train
We travelled from Shanghai to Suzhou via the bullet train. They are the world's fastest trains and the easiest way to get to Suzhou. Part of the track runs over the world's longest bridge.
The trip from Shanghai took only about 30 minutes. Outside the Suzhou train station, we were able to find a taxi, and our friend negotiated and hire a driver for the day.
Hire a private guide
With the exception of Suzhou, where we had a friend, we hired private guides from Tours by Locals in every city we visited in China (and much of the world).
In general, when choosing your guide, our top recommendations are to check their language ability, read the tour options to see if they do the kinds of things you like, read the specific guide's reviews, and then make contact before you hire them. Reserve your private guide for Suzhou here.
Take a tour of Suzhou from Shanghai
Book your China trip: Logistical tips
Book your flights: Use Expedia, our favourite flight search engine. They search worldwide and find the best and cheapest options.
Book your accommodation: We use Booking.com as they consistently return the best rates and their reviews are from actual guests. For self-contained lodging, use VRBO.
Reserve your rental car: Use RentalCars.com to find the best deals and dealer ratings. With no hidden costs and outstanding customer service, we have successfully rented from them worldwide.
Travel Insurance: we start at InsureMyTrip as they are the best option to compare plans and find the right coverage for you.
Private Tours: We are big fans of ToursByLocals and used their private guides in every city we visited in China. All were excellent.
VPN: Here's a list of the top 7 VPNs that work in China.
Before you book your trip
Check out our travel resources page for the companies we use when you travel. We believe them to be the best in each category. You can't go wrong using them on your trip too.
Save for later
If you enjoyed this article, please share it on social media and save it for later on Pinterest.
Have you observed life in Suzhou?