Our inial Shanghai impressions were that of a city of contrasts, a juxtaposition of the traditional and modern. It was our entry city as we travelled in China.
Located on the south edge of the mouth of the Yangtze River, Shanghai is on China's eastern coast. It is the world's most densely populated city, yet it feels inviting.
Our initial impression of Shanghai is that, in general, traditional architecture sits on one side of the river and modern buildings on the other.
Despite its dense population, we fell in love with Shanghai. We believe this is a city to see; therefore, we are sharing our experience through photos.
With some restrictions still in place in China, we have kept this page on Albom Adventures as a historical reference and for possible future planning. Note that many venues are still closed, and some tours are not currently operating. This page will be reviewed when China tourism is fully open.
Shanghai impressions: mix of modern and traditional architecture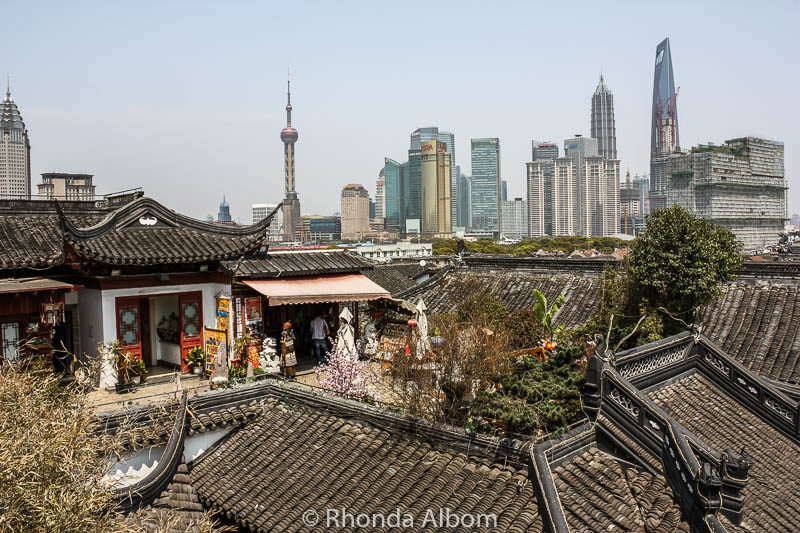 A few more interesting places we visited
We visited several traditional sites like Yun Yuan Bazzar and Gardens, Nanjing Road, The Bund, the French Quarter, and the former home of Sun Yat Sen.
We also requested a visit to the Jewish Refugee Museum. Below is a photo of the intricate doors. The museum shared the history and artifacts of a time in history when Shanghai offered refuge during WWII. Shanghai saved an estimated 23,000 Jewish people while much of the world turned a blind eye.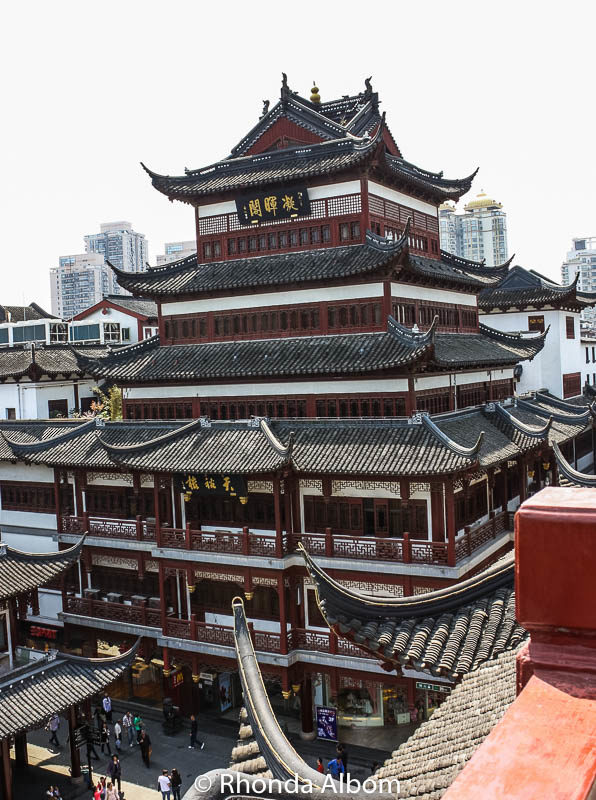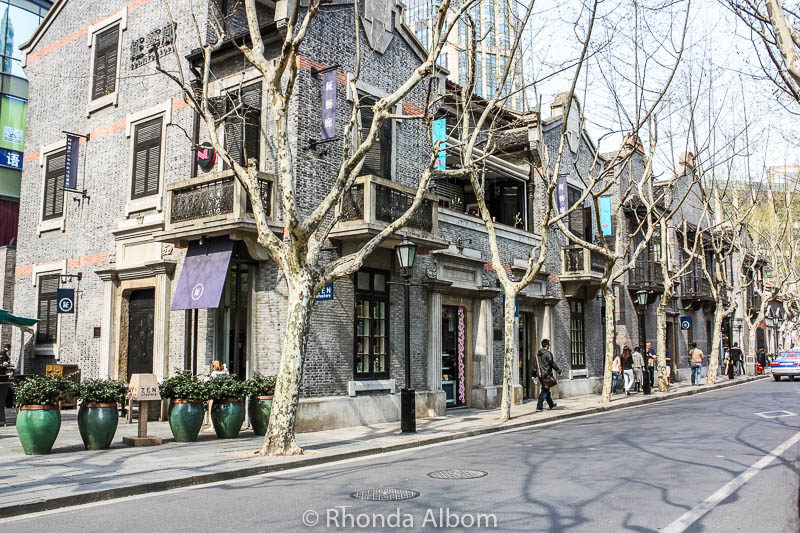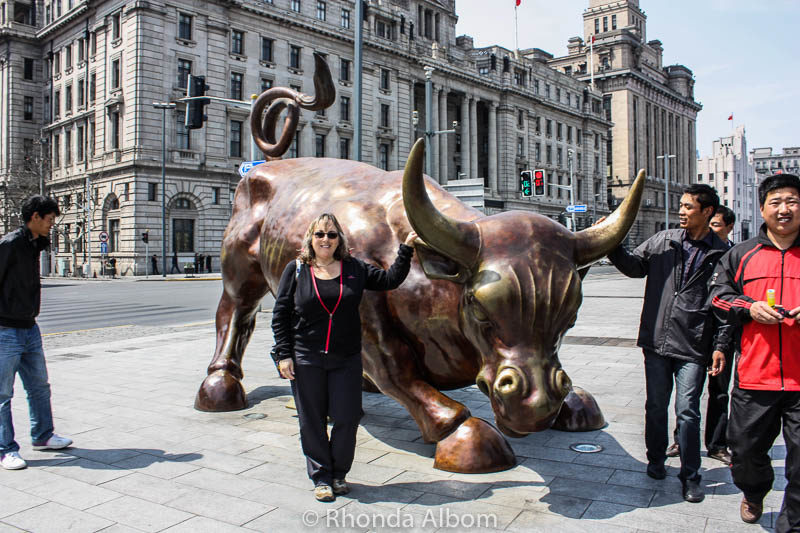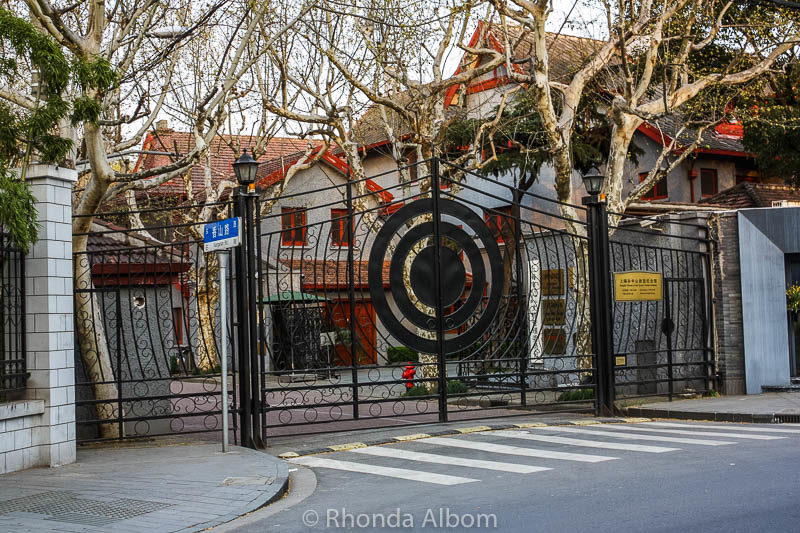 Street food
Street food vendors were prevalent everywhere we went. And to be honest, while normally pretty brave eaters, we were lucky to have a guide to help us make the best choices. Here we define best and traditional, varied, and delicious.
Shanghai impressions of everyday life
Some quick observations of everyday life, often discovered when we stepped off the beaten path:
Signage appears in both Mandarin and English in the high-tourist areas. When we venture outside of the tourist area, it is only Mandarin. (Not surprisingly, when we did this on our own, we got a bit lost.)
Like many places we have been, young people often dress colourful and fun.
We see many creative laundry racks hanging out of windows.
Music plays, and couples dance in Fuxing Park in the afternoons. Two local men taught our girls a few new steps.
We were aware of several weddings. The fashionable dress appears to be red for the bride and a modern suit for the groom.
Electric scooters seem more popular than cars. In general, they don't seem to follow the same traffic rules. Alongside the bicycles, the scooters typically go straight through red traffic lights. This, coupled with the observation that cars don't stop at pedestrian crosswalks, makes crossing the streets challenging.
The city is loud as cars and scooters honk a lot, music blasts from the modern stores and people on the street talk loudly.
The less fancy stores are very crowded, especially the food/snack stores.
Begging seems to be a way of life for many. We have been followed, grabbed, and loudly asked for money.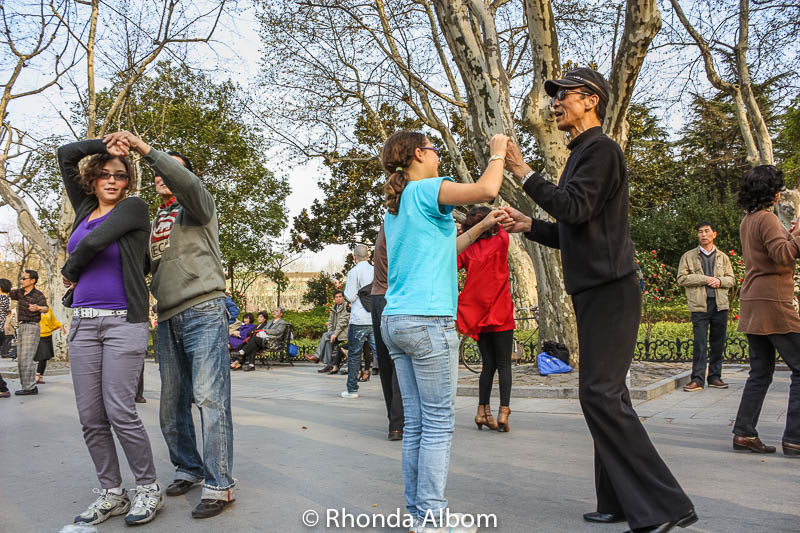 World's fastest train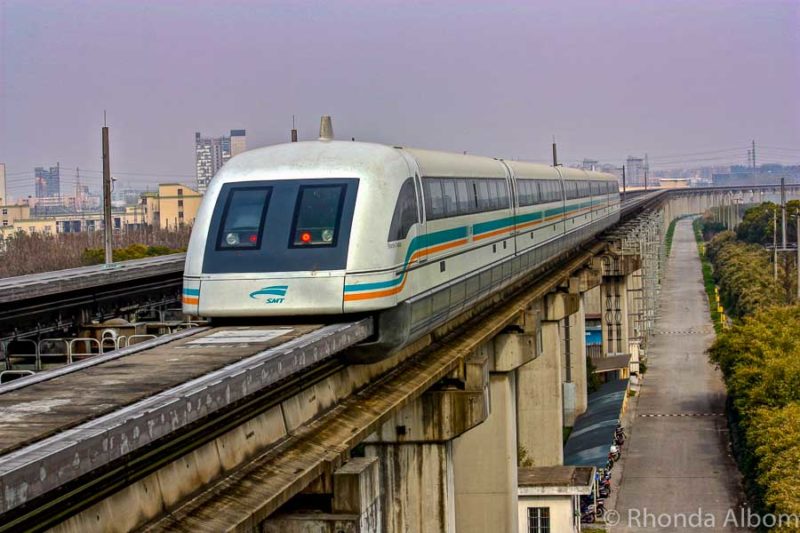 The Shanghai Maglev, or bullet train, runs from the Pudong International Airport in Shanghai to the outskirts of town.
Often called "Transrapid", it's the world's fastest commercial train. The name Maglev is short for magnetic levitation, as the train lifts (slightly) from the tracks as it travels at high speed. We reached speeds of 431 km/h.
We also took a bullet train on a day trip to Suzhou, a city well known for it's gardens.
Finding a guide in Shanghai
Throughout China (and much of the world), we have successfully used private guides from Tours by Locals, and in Shanghai, we used and recommend Sunny C.
Excellent guides, the opportunity to email with the specific guide prior to travel and scheduling flexibility are the three primary advantages. As we pointed out many times above, our fabulous guide is the reason things went so well for us in Shanghai.
Sunny got to know our likes and dislikes quickly and adapted our tour to meet our needs. Plus she was super flexible when we wanted to make last-minute changes in our itinerary.
In general, when choosing your guide, our top recommendations are to check their language ability, read the tour options to see if they do the kinds of things you like, read the specific guide's reviews, and then make contact before you hire them.
However, in the case of Shanghai, we are comfortable recommending Sunny C. Read about and reserve your tour with Sunny here or check out other Tours by Locals guides.
Where to stay in Shanghai
We stayed at the historic Astor House Hotel, which sadly sold and is being converted to office space. We were impressed by the fact that in 1922 Albert Einstein stayed in room 304.
On our next visit to Shanghai, we plan to stay at the highly-rated iconic Fairmont Peace Hotel. Once the favourite with local elite and foreign celebrities, Charlie Chaplin stayed here. Centrally located, the hotel overlooks The Bund and Huangpu River. Reserve your room at the Fairmont Peace Hotel
Book your China trip: Logistical tips
Book your flights: Use Expedia, our favourite flight search engine. They search worldwide and find the best and cheapest options.
Book your accommodation: We use Booking.com as they consistently return the best rates and their reviews are from actual guests. For self-contained lodging, use VRBO.
Reserve your rental car: Use RentalCars.com to find the best deals and dealer ratings. With no hidden costs and outstanding customer service, we have successfully rented from them worldwide.
Travel Insurance: we start at InsureMyTrip as they are the best option to compare plans and find the right coverage for you.
Private Tours: We are big fans of ToursByLocals and used their private guides in every city we visited in China. All were excellent.
VPN: Here's a list of the top 7 VPNs that work in China.
Before you book your trip
Check out our travel resources page for the companies we use when you travel. We believe them to be the best in each category. You can't go wrong using them on your trip too.
Save for later
If you enjoyed this article, please share it on social media and save it for later on Pinterest.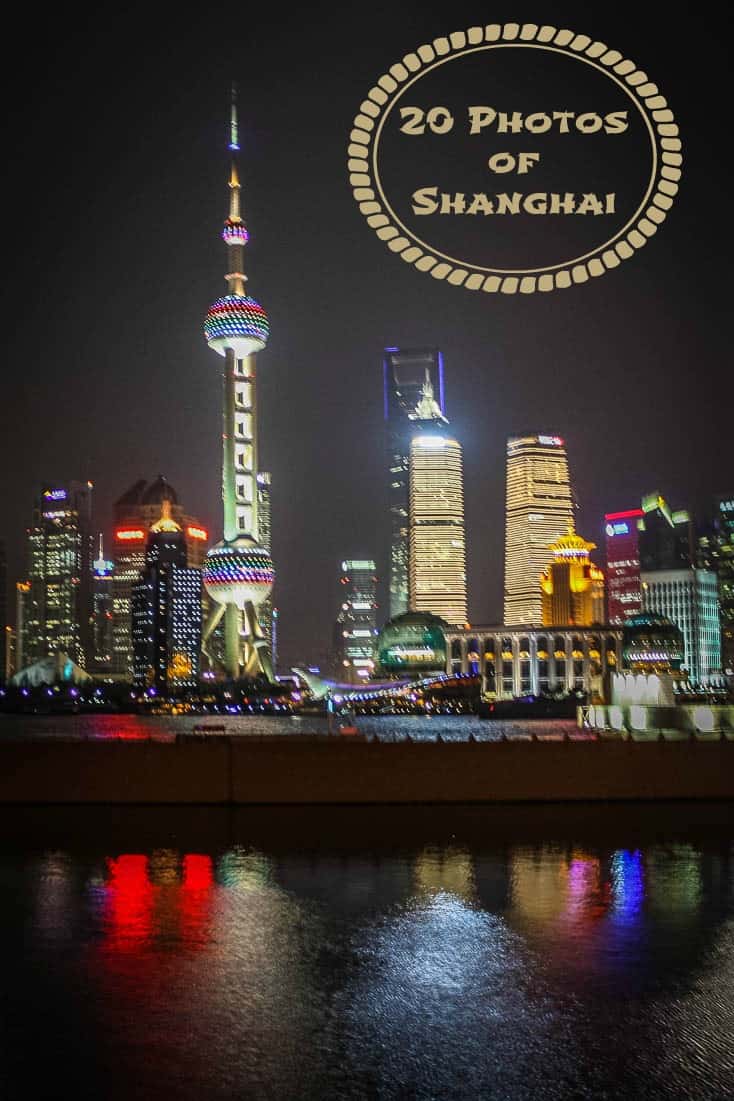 What were your initial Shanghai impressions?