Cruising into Venice Italy is one of those magical travel moments. For us, it was several years ago, and we were on the NCL Spirit. We stood at the bow of the cruise ship, and despite the crowds, looking out it was captivating.
I shared my photos of Venice at the time, but for some reason, these remained in my files until today.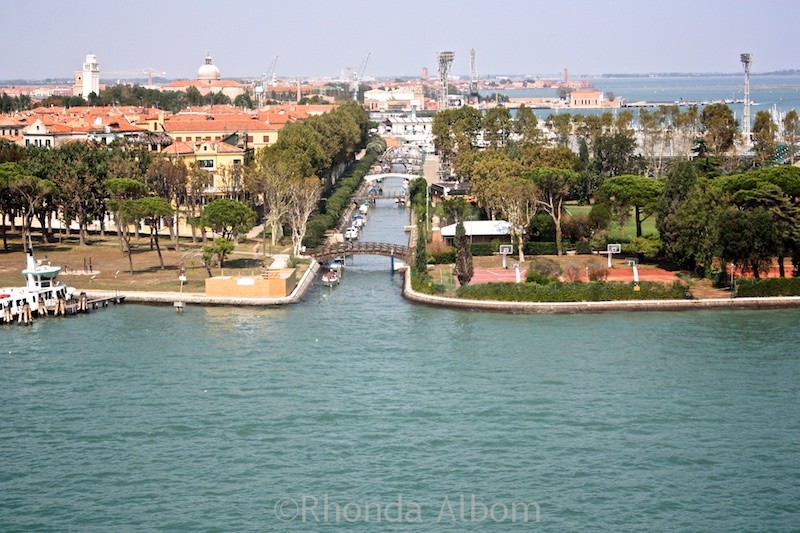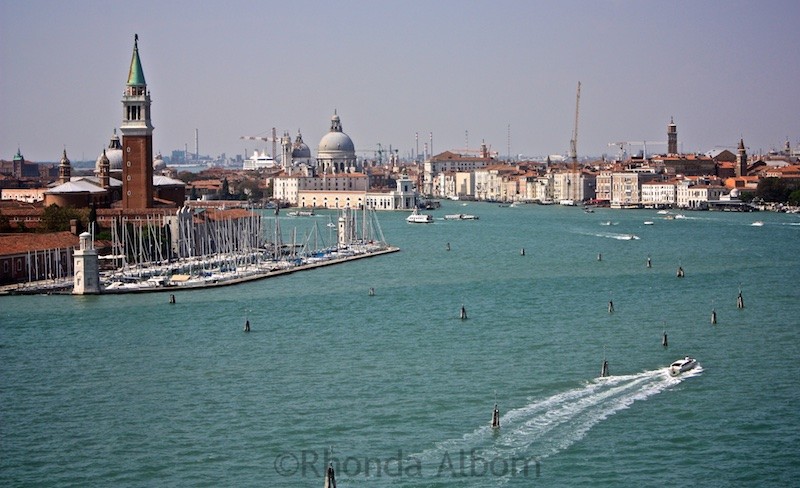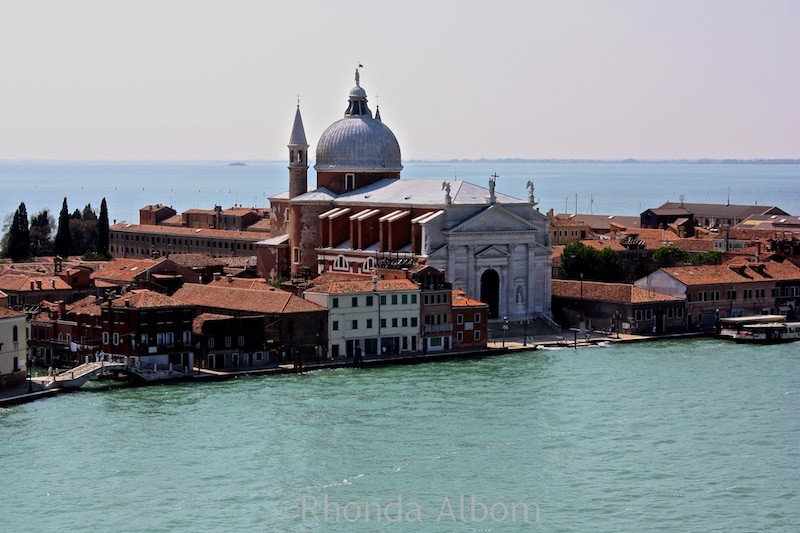 A few facts about the Port of Venice: 
Arrival by sea travels through the Venetian Lagoon, which is how I was able to capture all the shots above.
The port of Venice is the eighth busiest commercial port in Italy as well as being one of the busiest cruise ports in the Mediterranean.
Annually, nearly 500 ships arrive and depart carrying 700,000 cruise passengers from 32 different cruise lines. One look at the images above and you can see why it is so popular. We love cruising, and Venice is a magical port.
We arrived into Venice from Athens Greece. It was the final port of a 12-night Mediterranean Cruise that started in Barcelona, Spain.
If you enjoyed this article, please share it on social media including Pinterest:
Have you been to Venice? How did you arrive, via plane, train, or were you cruising into Venice?