Few places leave me silent and staring. Yet, the vivid colours and fluid shapes of the vibrant glass creations of this Chihuly glass exhibit somehow caught me off-guard. The artist, Dale Chihuly, offers, "I want people to be overwhelmed with light and colour in a way they have never experienced." For me, his quote is a better description of my reaction that I can write.
As we walked through each of the galleries we were aware of the silence, the wonder, the imagination, and the inspiration. Whichever emotion elicited by the art, people took it in privately, whispering only a word or two, "wow," "look at that," "stunning," "amazing," or "how did he do that?" Even children seemed to know it was a "no touch" area, seemingly without being told.
Take a look for yourself (although no photo can really do this place justice, Chihuly Garden and Glass is a must see in Seattle.):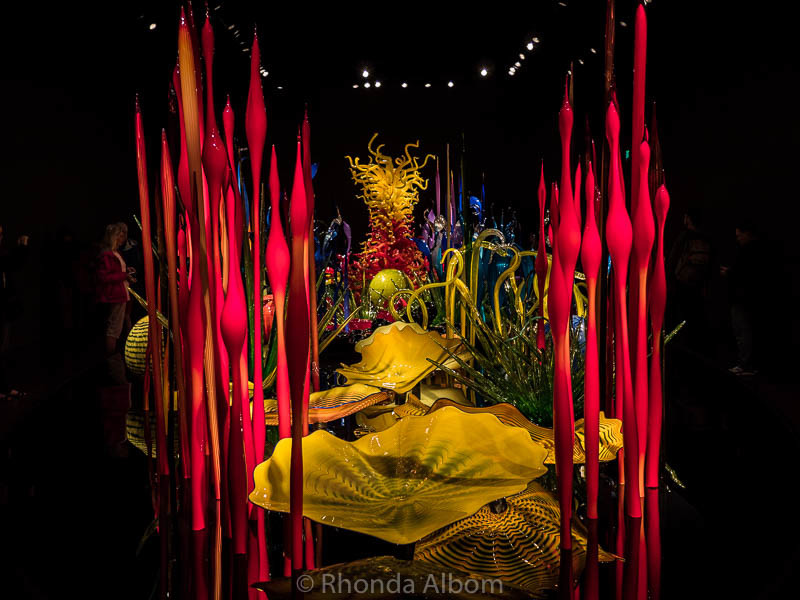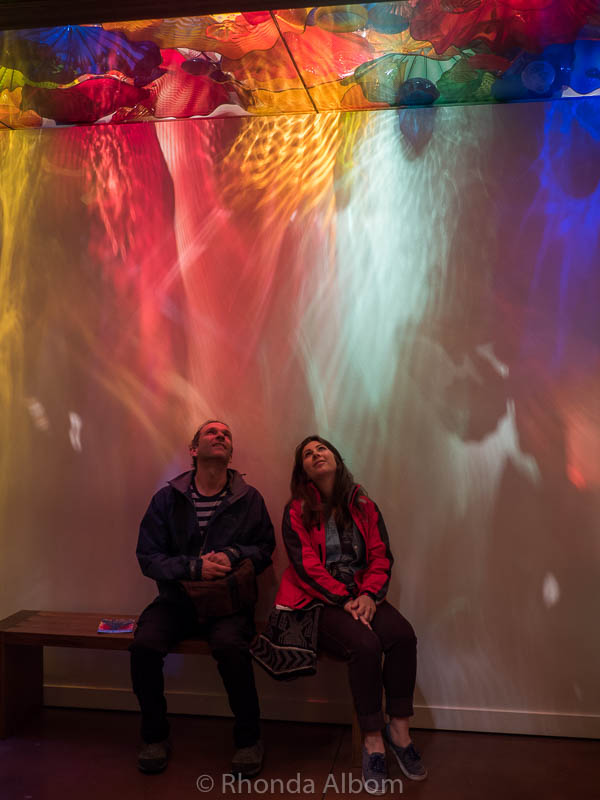 Practical Information:
Chihuly Garden and Glass opens daily at 9 am closing at 10 pm on Friday-Sunday and 9 pm during the week. They do close occasionally for special events, so check their official website before you go.
Tickets can be purchased individually, as a combination with the Seattle Space Needle, or as part of Seattle CityPASS. We found the CityPASS easy to use and a good value if you plan to be in Seattle for several days.

⇒ Save 45% or more on Seattle's 5 best attractions with CityPASS. Check Prices here

If you bring headphones/earbuds for your mobile phone, you can experience the free audio tour while you enjoy the Chihuly glass exhibit.
While it is a family destination, children under 14 should be accompanied by an adult.
There is a bookstore that sells a few pieces of Chihuly's work, as well as other items.
The theatre features five short films about the life and work of Dale Chihuly. I think it took about 20 minutes to see them all. I would recommend it.
The Collections Restaurant is not only delicious, but its walls, tables, and even bathrooms are also filled with many of the fascinating collections of Dale Chihuly. Even if you don't eat there, stop in for a look.
For more information on Dale Chihuly or see more of his works, check out any of a number of his books on Amazon.
Where have you seen a Chihuly glass exhibit? Will you visit Chihuly Garden and Glass next time you are in Seattle?
Please share this article on social media, including Pinterest: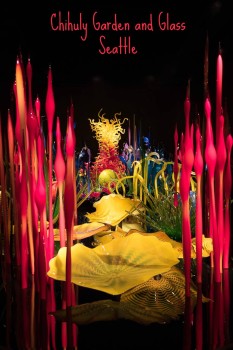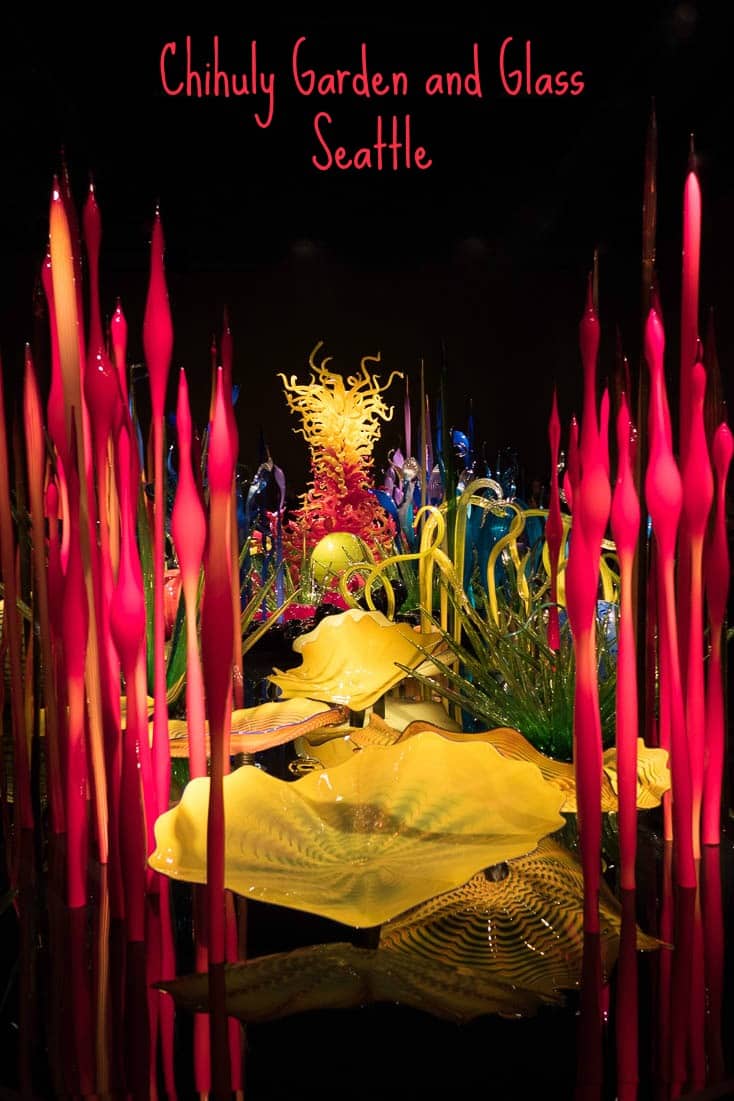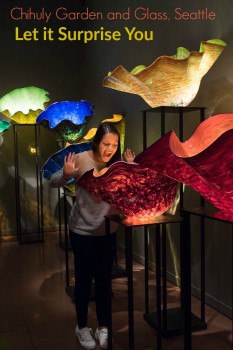 Disclaimer: A guest of the Chihuly Garden and Glass, I was also provided with a Seattle CityPASS. The opinions expressed here are strictly my own.