I couldn't spend time in my favourite city without snapping a few classic San Francisco images. A coastal city built on the hills, there are plenty of interesting sites and unusual things to do in San Francisco.
Golden Gate Bridge
The most iconic San Francisco images include the Golden Gate Bridge. Connecting the city to Marin County to the North, the bridge was once the world's longest suspension bridge (until 1964). Construction on the bridge took four years and began in 1933, during the Great Depression. The US Navy had wanted to paint it black with yellow stripes. Personally, I am glad it is "international orange".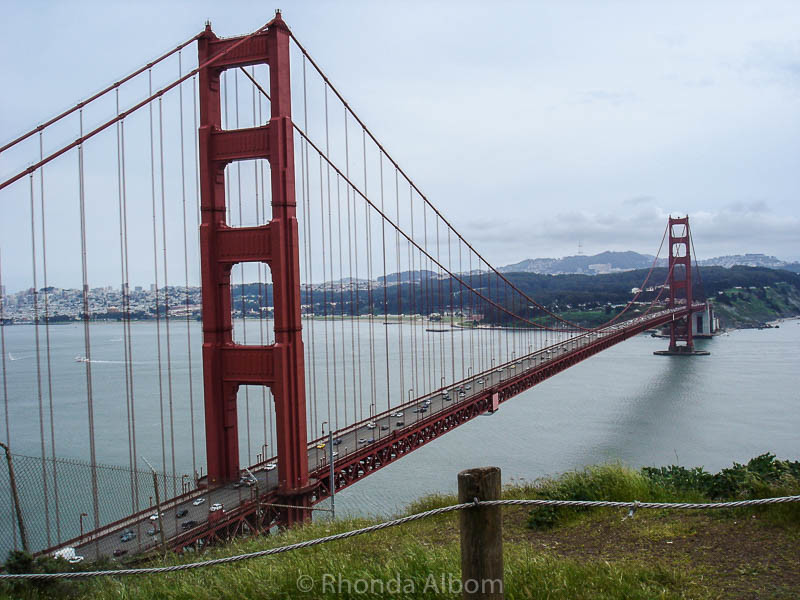 Alcatraz island
Sitting in the middle of the bay, Alcatraz Island prison gave it's prisoners a view of freedom out its windows. Now it is a National Recreation Area. It was once "home" to Al Capone and George "Machine-Gun" Kelly.
Cable car
I think it is the cable car that comes to mind first when people think of classic San Francisco images.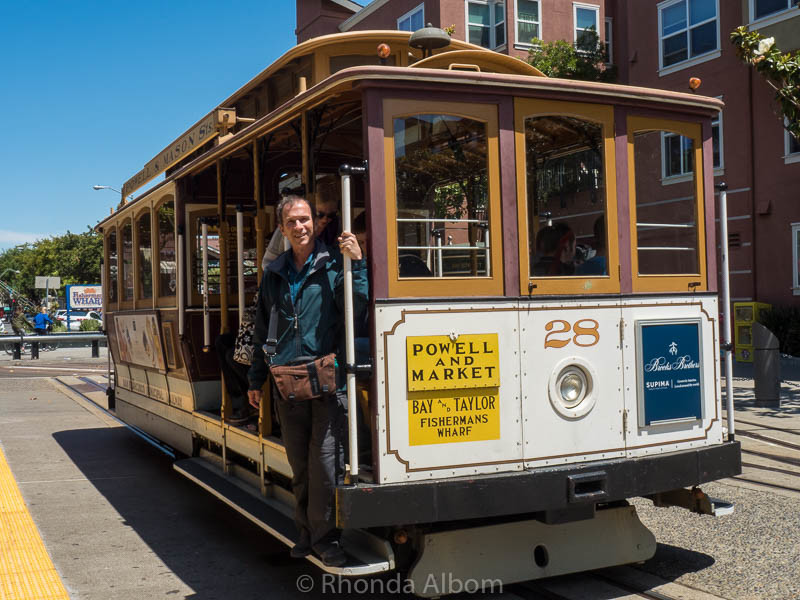 Buena Vista Cafe
Locals and tourists flock to Beuna Vista cafe for one of their famous Irish Coffees.
Palace of Fine Arts
One of my personal favourite spots in San Francisco, the Palace of Fine Arts was built for the San Franciso's Panama-Pacific Exposition in 1915. It exhibited works of art. It was rebuilt in 1965 and retrofitted in 2009. Visiting here is often thought of as one of the romantic things to do in San Francisco.
Chinatown
The Dragon Gate welcomes tourists to Chinatown along Grant Ave (at the intersection with Bush Street). While filled with shops, they tend to attract tourists. Locals wanting Chinese goods tend to do their everyday shopping one block to the west on Stockton Street.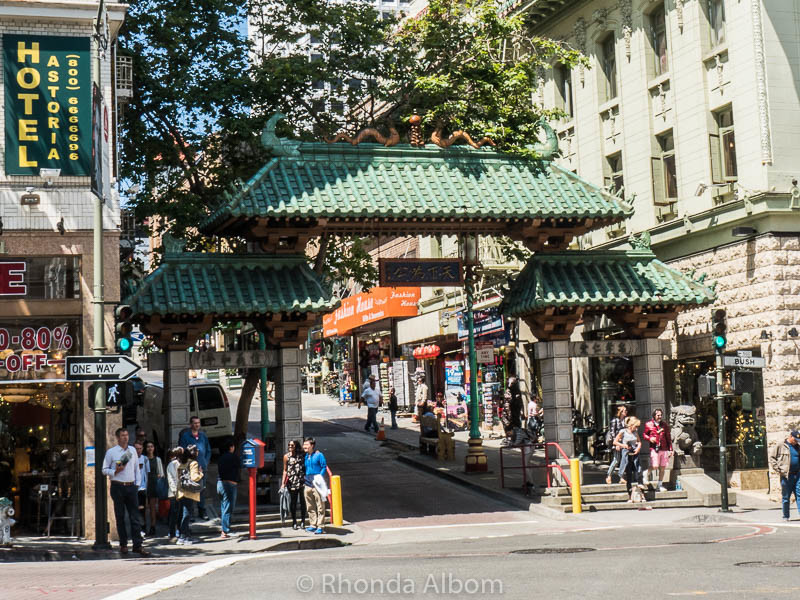 Transamerica and Sentinel buildings
The Transamerica Pyramid Building (white) is the tallest building in San Francisco. The green building in the foreground is the Sentinel Building, home to American Zoetrope – the film studio founded by Francis Ford Coppola and George Lucas.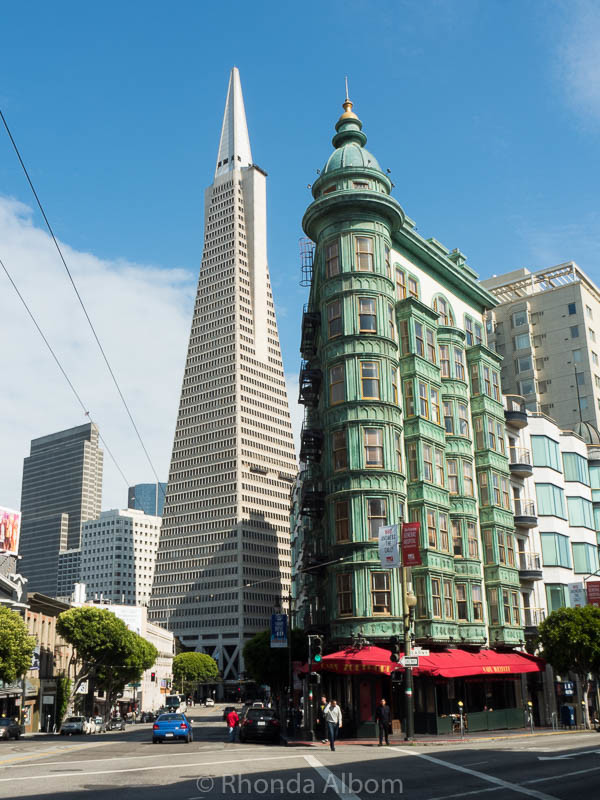 Faceless statues
Certainly one of the more unusual things to do in San Francisco, we stared up at these 12-foot faceless, hollow statues on the 23rd floor in the city's financial district. There are 12 of them in total. Locals walk by daily without giving them so much as a glance.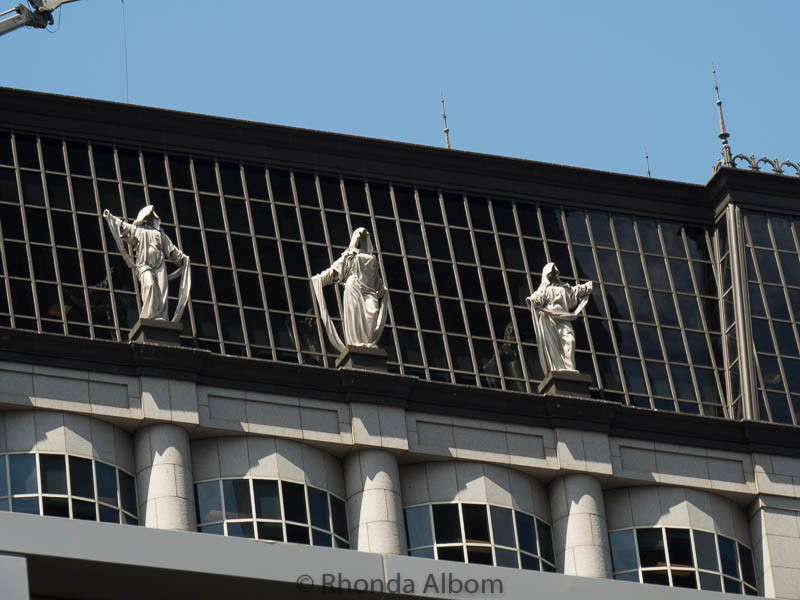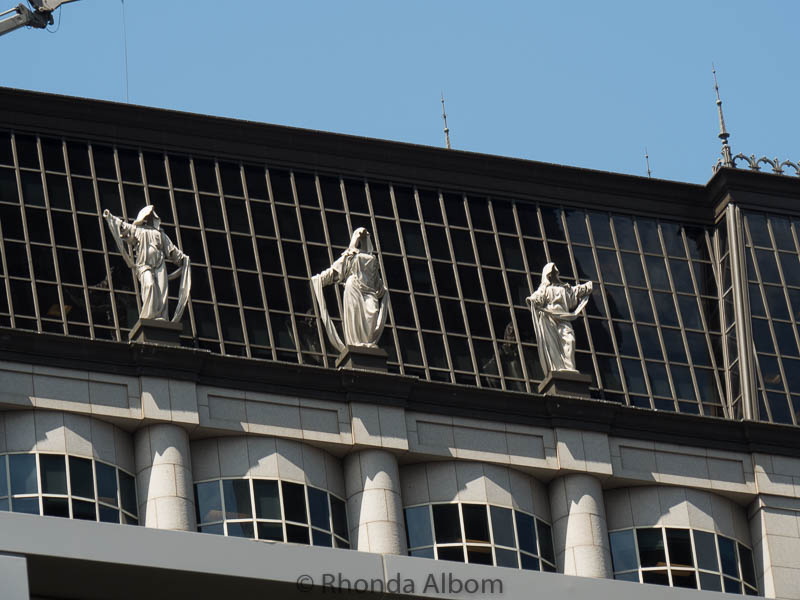 Oakland Bay Bridge
Standing much longer than the Golden Gate Bridge, the San Francisco–Oakland Bay Bridge is not nearly as well known. In fact, a visit here would be considered amongst the non-touristy things to do in San Francisco. The bridge crosses the San Francisco Bay heading towards Oakland. A section of this bridge collapsed during the earthquake of 1989.
Coit Tower
Coit Tower on Telegraph Hill is named for Lillie Hitchcock Coit. She left a substantial bequest "for the purpose of adding to the beauty of the city I have always loved."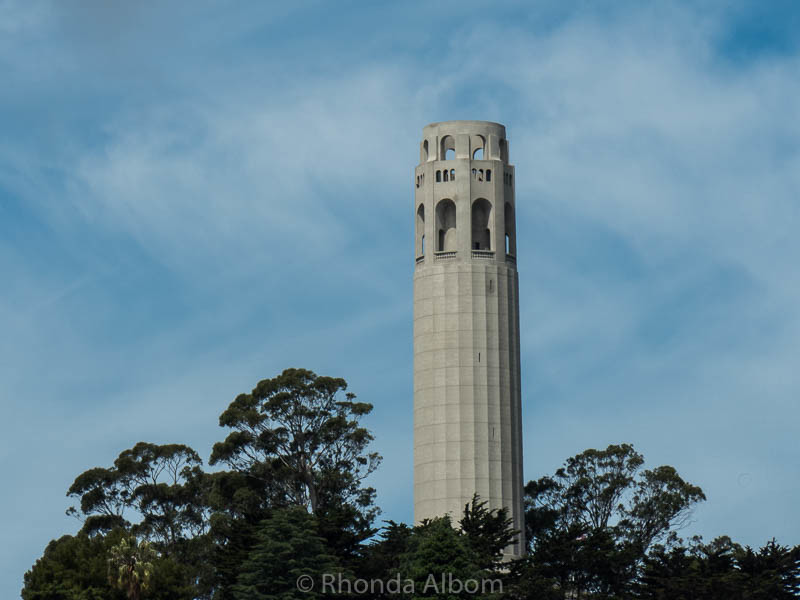 Fisherman's Wharf
The world-famous San Francisco Fisherman's Wharf is still popular with tourists and locals. It's also home to Boudin's Sour Dough bread, a personal favourite of mine.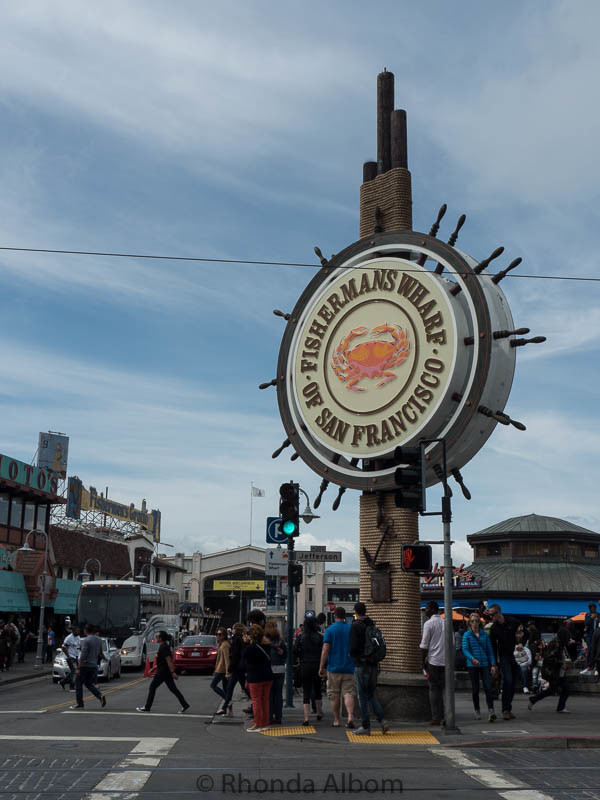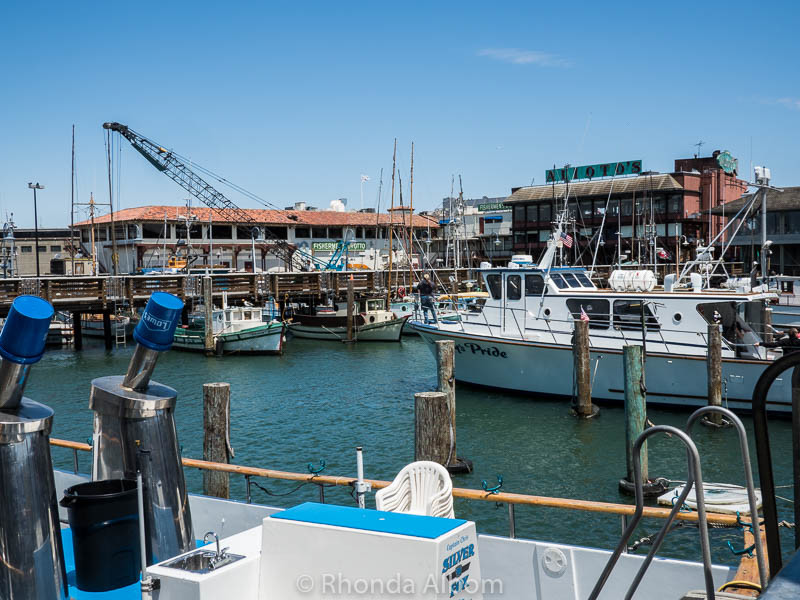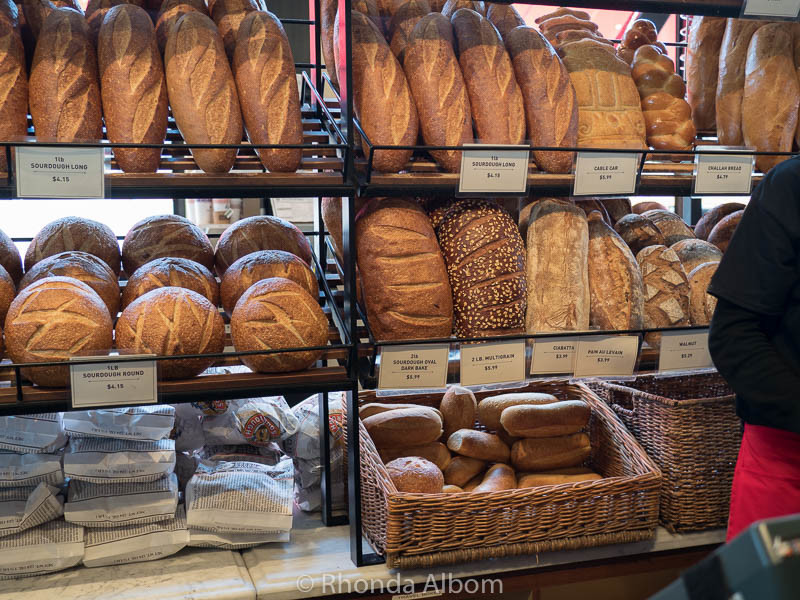 The Cannery
The Cannery is now a mall with several eateries. It was originally built in 1907 (after the big earthquake) by Del Monte as the world's largest fruit-canning plant.
Getting to the classic sites of San Franciso
I know we missed a few, like Lombard Street and the Painted Ladies. But overall, I think we saw a good collection of the classics.
My favourite classic monkey bench
Everyone has their favourite spot in San Franciso. Most are one of the classic San Francisco images above. Mine is this "Speak no evil, see no evil, hear no evil monkey bench:"
Where to stay in San Franciso
We stayed at The Sir Francis Drake Hotel, a Kimpton property with a secret prohibition room. Getting up into it is definitely one of the unusual things to do in San Fransico. If you want to stay in the perfect spot, check for deals and low prices at booking.com.
Please Share
If you enjoyed these images, please share on social media, including Pinterest:
San Francisco is one of my favourite USA destination cities.
Did I capture your favourite classic San Francisco images?