Today, we (hubby and Melissa) went to the Berlin Zoo. It houses the largest number of species in the world, and is also Europe's most visited zoo, with about 3 million annual visitors.
The zoo was very different from what we thought it would be. At the Auckland Zoo, the animals are kept in large enclosures that reflect their natural environment. We haven't been to many other zoos in a long time, so we expected this one to be similar.
Berlin Zoo has smaller enclosures for most of the animals. The lions had a large outdoor enclosure, so we were surprised when we went into a building, and we saw two pacing back and forth in a small, dark concrete room, surrounded by a crowd of people taking flash pictures. The lions didn't look too happy about it. The primate house was also different from what we expected, with more concrete rooms. At least the monkeys had windows, as well as trees and ropes to play with, unlike the poor lions. Most of the animals seemed pretty happy, but I think Auckland Zoo is a lot more humane, and the animals there seem a lot more content. Here are some pictures of the zoo: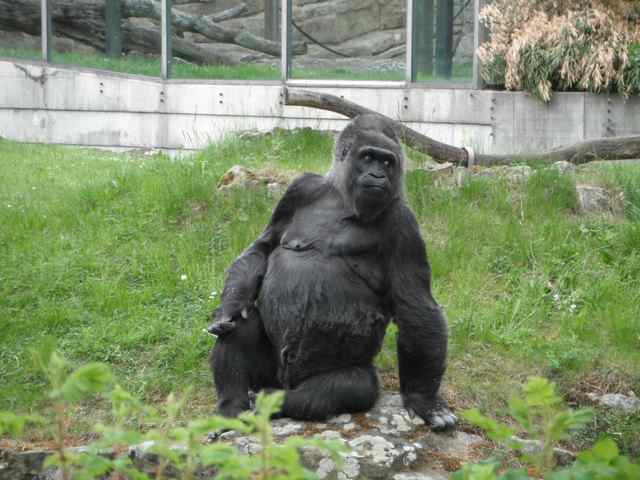 This entry was written by Melissa, as she and hubby went to the Berlin Zoo while Sarah and I stayed back at the hostel with the flu. All photos ©Melissa Albom 2012. All Rights Reserved.
Other attractions not to be missed in Berlin include the many classic museums on museum island and the Berlin wall
Have you been to the Berlin Zoo? What was your opinion of it?