Highlighting the best things to do in Nelson New Zealand, this article was written by local Amanda Horak. She guides us through the city of Nelson, shows us where to relax or to hike, and then leads us into the surrounding region for adventure and panoramic natural beauty.
Nelson is known for many things, including being the geographical centre of New Zealand. It's called the "Sunshine capital of New Zealand" for a reason! In 2019, Nelson recorded 2,859 hours of sunshine.
It's a great stop on your tour through New Zealand. Stay for at least 4 nights so you have time to tour Nelson and take one-hour day trips to see the surrounding Nelson/Tasman region.
Nelson's central business district (CBD) is alive and easy to navigate. Trafalgar St is the main drag, and the top of the street is closed off with outdoor seating for restaurants. Don't forget to also venture down the cross streets of Hardy and Bridge as they have great restaurants and shopping.
Be inspired …
Relaxing things to do in Nelson
When you start to explore Nelson, you get the feeling of a quaint beach town where time slows, and you can take a moment to breathe in the easy life. The sunshine beckons you to sit outside.
Tahunanui Beach
If you are a beach person, then Tahunanui Beach is a great place to sit or take a walk. The photo highlights Tahunanui Beach at low tide with the Port Hills of Nelson in the background. Just on the other side of the hills is the CBD.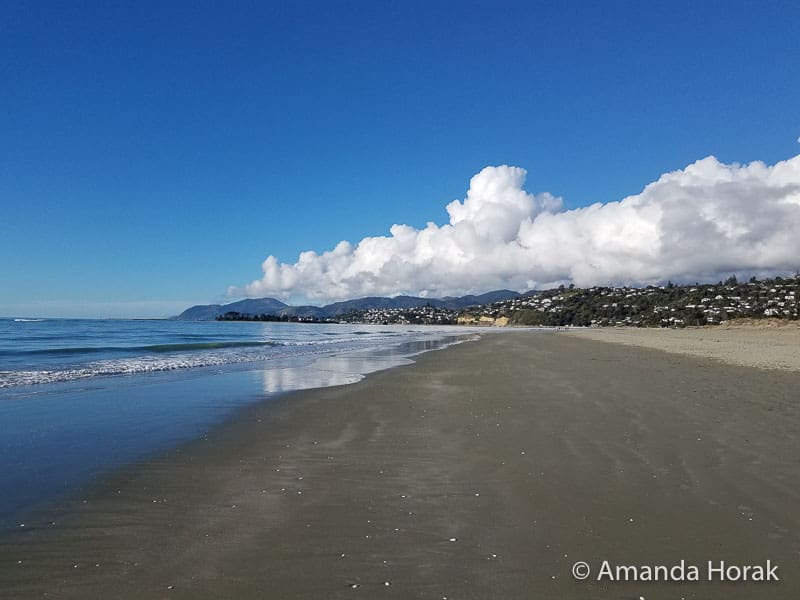 Wineries, breweries, and art
You should also relax at one of the 30+ wineries or the 10+ craft breweries. Did you know that Nelson region is the only place in New Zealand where hops is commercially grown? Talk about local fresh craft brew. If you like beer, then you will love it here.
To work up your thirst, you can visit some of the 40+ art galleries. Beautiful arts and crafts are created here in Nelson by some talented artists, potters, weavers, and woodturners. After a day of looking at art and drinking wine and beer, save room to fill your belly.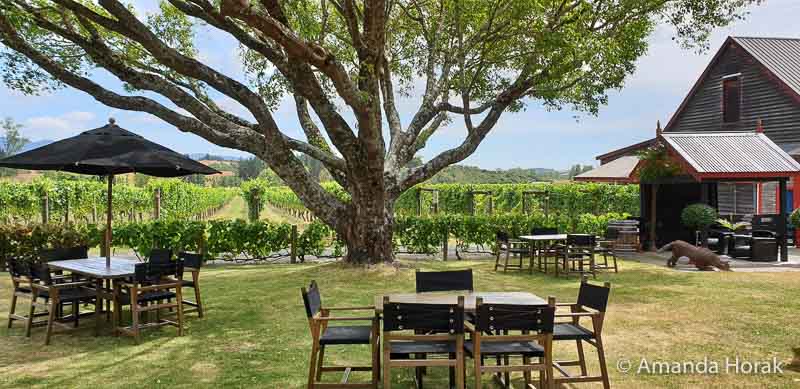 Where to eat
The Nelson CBD has so many wonderful places to eat. Trafalgar, Hardy, and Bridge streets all have great restaurants with a variety of cuisine to choose. There are even some nice bars if you are up for an after-dinner cocktail.
Nelson activities: Outdoor things to do in Nelson
If you have done enough relaxing, you may want to do some tramping around the region. Around Nelson, there are many other nature walks.
Hike to the centre of New Zealand
Trek up the hill to the centre of NZ, where you will have panoramic views of Nelson. Don't forget to take a picture of your feet next to the plaque at the Centre of New Zealand in Nelson.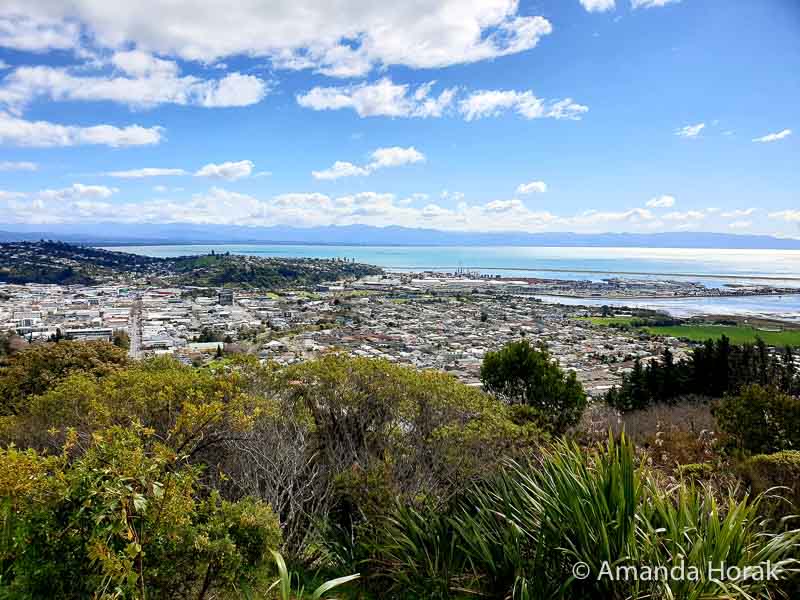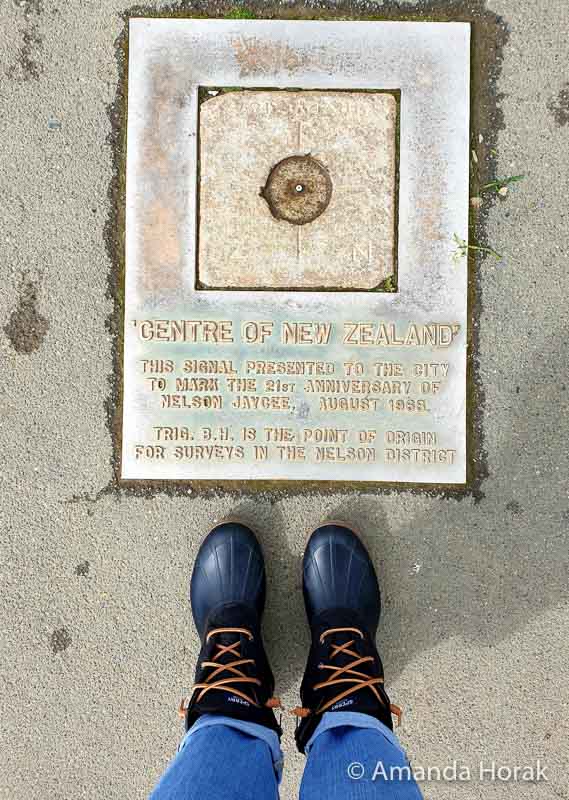 Gardens in Nelson
Don't forget the beautiful gardens in Nelson. Near the entrance to the centre of New Zealand, walk are two popular parks, Queens Garden and Miyazu Japanese Garden.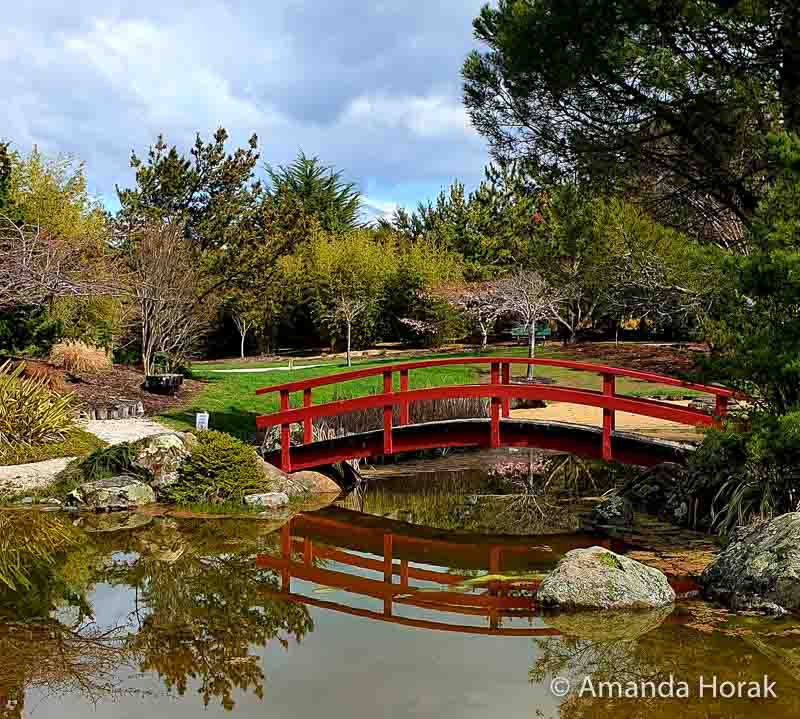 Enjoy a bicycle ride
You can also rent bicycles (electric or not) and ride around the area, doing Great Taste trails for wine, beer, and food.
A fun and easy ride is to drive to Mapua Wharf (approx. 30 minutes away), rent a bike, and hop on the little ferry that takes you to Rabbit Island, where you can ride around a forest. Take the ferry back, where you can have dinner and drinks on the wharf.
If you don't have a car or a bicycle, you can do this with a self-guided tour.
Saturday market
Try to stay over a weekend so you can experience the Saturday morning market. It's a great place to shop and mingle with the locals.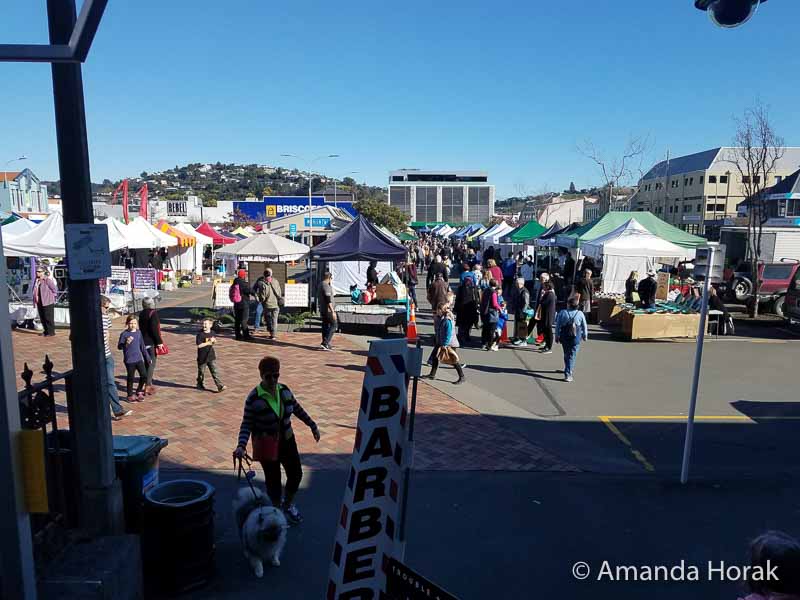 Day trips from Nelson
Nelson is the largest city in the upper South Island, nestled on the shores of Tasman Bay. If you want to get back in the car and do some quick day trips, Nelson is a great central point to set up base camp.
Abel Tasman National Park
(One hour drive from Nelson)
Tramps range from easy to difficult in Abel Tasman National Park, and you are guaranteed some of the most beautiful scenery in all of New Zealand. At 22,530 hectares, it is hard to believe it is the smallest national park. The golden sand beaches and turquoise water won't disappoint. Discover the park with this full-day professionally guided hiking adventure that includes lunch and a scenic cruise.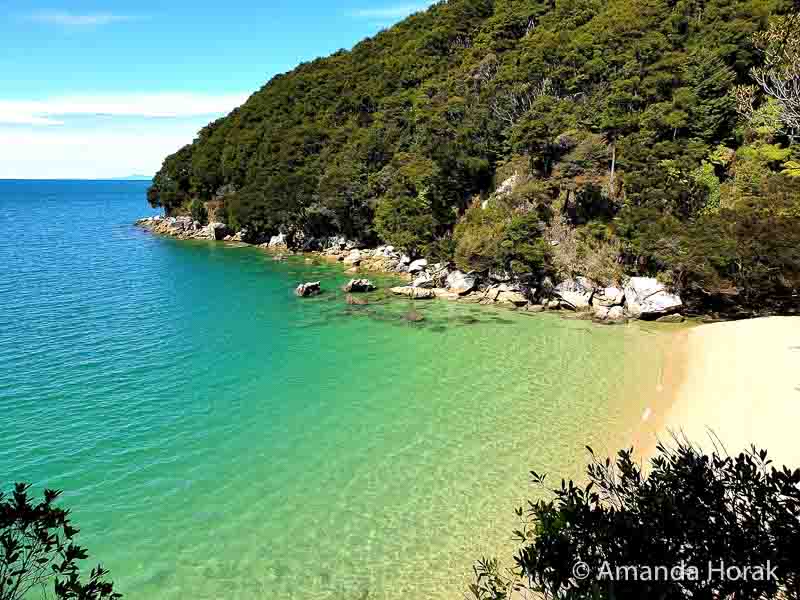 Havelock for greenshell mussels
(One hour drive from Nelson)
Visit the city of Havelock and take a Greenshell mussel tour to see how mussels are farmed and have a glass of wine and some fresh steamed mussels on the boat. An added bonus is that you get to see three of the four Marlborough Sounds!
Nelson Lakes National Park
(Ninety-minute drive from Nelson)
Nelson Lakes National Park is 102,000 hectares of the northernmost Southern Alps, with amazing natural beauty to enjoy in the summer and winter. If you like to fish, the town of St. Arnaud is at the entrance of Nelson Lakes National Park. There, you can fish the lake or many of the pristine rivers.
Murchison
(About ninety minutes drive from Nelson)
Even the town of Murchison, at Four Rivers Plain, is another popular spot for fly fishing.
Takaka and the Te Waikoropupū Springs
(Two hours drive from Nelson)
Don't miss the quaint town of Takaka and the world-famous Te Waikoropupū Springs. Also known as PuPu Springs, where there is an easy 0.4 kms walk to see some of the clearest and freshest water in the world (but don't touch the water! It is spiritually significant to Māori).
Where to stay in Nelson
There are so many more things to do in Nelson and its surroundings. It is a great place to set up base camp and spend a week taking it all in.
My husband and I run Heights House at the Cliffs, a Bed & Breakfast. We often have guests stay for four to seven days. They leave their luggage and take off to tour Nelson, or do day trips, returning back in time for dinner at one of Nelson's great restaurants.
Come to Nelson for a visit, and leave with memories of a lifetime.
Save on your NZ trip with these resources
These are our go-to companies when we travel. We believe this list to be the best in each category. You can't go wrong using them on your trip too.
Flights: we use Expedia for the best and cheapest flight options.
Accommodations: we use Booking.com (hotels), Bookabach (self-contained in NZ) or Hostelworld (budget).
Cars (gas or electric): we use RentalCars to search for deals and dealer ratings.
Motorcycles: we have heard good things about BikesBooking.
Campervans or Motorhomes: we use Campstar where Albom Adventures readers get a 3% discount.
Activity discounts: we check Bookme.com for discounts of up to 70% on activities.
Private guides: we love the private guides at Tours by Locals.
Travel Insurance: while not required, we always opt for travel insurance and start at InsureMyTrip to compare coverage plans.
Check out our travel resources page for more companies that we use when you travel.
Nelson is the final stop on Albom Adventure's recommended west coast South Island road trip itinerary.
Save for later
If you enjoyed this article, please share it on social media and save it for later on Pinterest.
About Amanda Horak
When Amanda and her husband travelled around New Zealand together in 2017, they had planned to live in the USA. But, they fell in love with Nelson, and have since made it their home. Together, they run Height House B&B overlooking the beautiful Tasman Bay and the Port Hills and have even been featured on House Hunters International. Never regretting their decision to move to New Zealand, they love finding new things to do and see around the Nelson/Tasman region and sharing it all with their guests. Learn more by following them on Instagram.
What will you do in sunny Nelson?