While travelling solo is becoming a trend lately, travelling in groups will never go out of style. Small group vacations with family and friends can be epic, especially if you're going to some of the most incredible destinations in the world.
But planning a group holiday can be challenging, especially if you cannot decide where to go. To give you an idea, here are some of the most exciting places for small-group adventures.
Best places for small group adventures
Geirangerfjord Fjord, Norway
Kuršių Nerija National Park, Lithuania
Ring Road, Iceland
Cappadocia, Turkey
Cairngorm, Scotland
Norway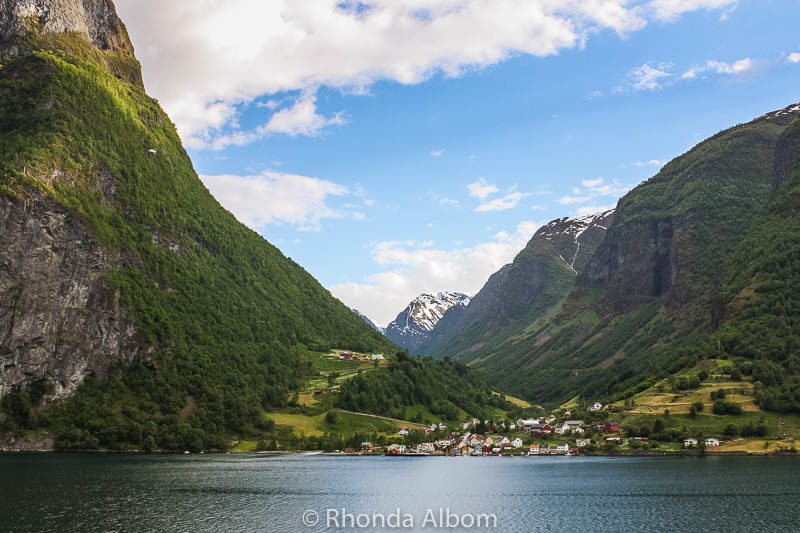 There are several good reasons to visit Norway, even more so if you're travelling with a group of friends. The majestic Scandinavian country is known for its breathtaking beauty, offering a variety of fun attractions and activities.
From exploring the Norwegian fjords to hiking Norway's scenic trails and witnessing the Northern Lights, Norway offers the perfect setting for small-group adventures.
Norway is home to more than a thousand fjords, and exploring them should be on top of your list of best things to do with friends.
If you only have time to see one, choose the Geirangerfjord, dubbed one of the world's most stunning fjords. It's a UNESCO World Heritage Site and famous for offering incredible views of tranquil waters, mighty mountains, and raging waterfalls, including the famous Seven Sisters.
Avid hikers will find many scenic trails to conquer, with some leading to the country's majestic mountains with breathtaking views on the way. If you are brave enough, look over the edge of the 600-metre-high Pulpit Rock.
If you're visiting Norway in winter, don't miss the chance to see the fascinating Northern Lights. Some of the best spots for seeing these colourful lights are in Tromsø, Svalbard, and the Lofoten Islands.
Lithuania
Boasting stunning natural landscapes, Lithuania is a fantastic escape for a group of adventurous travellers. Lithuania offers several natural wonders to discover with friends, from giant boulders to ancient old trees and beautiful islands.
If you need help planning your trip, you can get in touch with travel companies that offer some great tours in Lithuania, which is a fun way to explore the country with friends.
A UNESCO World Heritage Site, the Kuršių Nerija National Park is an ideal place for hiking with friends. It's a long peninsula near Kaliningrad stretching towards Klaipeda.
There are five villages in this narrow stretch of land, which you can best explore on a hike. One of the most picturesque villages is Nida, which used to be the home of German author Thomas Mann.
If you're looking for something unique to explore with friends, visit the Hill of Crosses, a pilgrimage site with over 100,000 crucifixes. Legend says a church once stood here and got buried in the ground after a heavy storm.
Aside from the crosses, you'll also see rosaries and images of Mother Mary and Jesus.
Iceland
Iceland is a destination often on top of the bucket lists of adventurous travellers, making it one of the most exciting places for group adventures.
Reykjavik, the country's capital city, is home to stylish bars and restaurants, with picturesque streets that are a joy to wander around with friends. But a more adventurous way of exploring Iceland with friends is to go on a road trip.
If you want to discover all the incredible places of Iceland, drive along the Ring Road. The route loops around the central Highlands and could take up to a week, depending on how long you plan to spend on each destination you visit.
The Ring Road takes you past Iceland's most stunning features, including the majestic waterfalls along the southern coast and the massive glaciers and icebergs on the east. The total driving distance for this route is 1500 km. If you want to stop by a fair number of attractions each day, you can expect to drive about four hours daily.
If you don't have enough time to tackle the Ring Road, you can take the South Iceland Route. Depending on your pace, it could take less than five hours to drive through this route, taking you to many of Iceland's famous sights, including the enchanting Seljalandsfoss waterfall and the Glacier Lagoon.
Turkey
Turkey is renowned for its historical sights, delectable sweet treats like Turkish delights, bustling bazaars, and incredible natural wonders.
Groups of friends can spend time here wandering the streets of Istanbul, cruising the Bosporus, and soaking up the local culture at the Grand Bazaar. To guarantee a fun-filled and hassle-free holiday, book a tailored holiday package in Turkey, which makes planning the itineraries easy.
Those looking to explore unique landscapes should head straight to Cappadocia, a historical region renowned for its distinctive cone-shaped rock formations. Clustered around the Goreme National Park, these rock sites are a UNESCO World Heritage site.
While you can hike the entirety of the park, the most adventurous way to admire the magnificent landscapes is to take a hot air balloon ride. Seeing the fantastical rock formations from above is such an incredible experience, especially if you share it with loved ones and friends.
For a dose of the local culture, shop at Istanbul's Grand Bazaar, one of the world's largest and oldest covered markets. Over 4,000 shops sell everything, from food items to clothing, spices, and souvenirs!
Scotland
Featuring some of the world's most incredible landscapes, Scotland caters to almost every kind of traveller. There's a plethora of adventures to enjoy with your group, from skiing in the Cairngorm to climbing the Ben Nevis.
Home to excellent ski resorts, Scotland offers numerous opportunities to enjoy a range of winter sports, especially the Cairngorms National Park.
You will find terrains suitable for beginners and those looking to hone their skiing skills. Backcountry areas such as the beautiful mountains and high glens surrounding Cairngorm offer incredible off-piste routes.
If your group is into mountain climbing, conquer Ben Nevis, Scotland's tallest peak. There are two different routes to get to the summit, the Mountain Path and the Carn Mor Dearg Arete.
The Mountain Path is the most popular trail, while the Carn Mor Dearg Arete route is more challenging and appeals more to expert climbers.
Save on your trip with these resources
These are our go-to companies when we travel. We believe this list to be the best in each category. You can't go wrong using them on your trip too.
Flights: we use Expedia for the best and cheapest flight options.
Accommodations: we use Booking.com (hotels), VRBO (self-contained), or Hostelworld (budget).
Cars (gas or electric): we use RentalCars to search for deals and dealer ratings.
Campervans or Motorhomes: we use Campstar where Albom Adventures readers get a 3% discount.
Motorcycles: we have heard good things about BikesBooking.
Private guides: we love the private guides at Tours by Locals.
Travel Insurance: while not required, we always opt for travel insurance and start at InsureMyTrip to compare coverage plans.
Check out our travel resources page for more companies that we use when you travel.
Which of these places would you like to explore with a small group of friends?
You might also like …
Photo Credits:
All photos on this page are either shot by our team and watermarked as such or stock images from Depositphotos.
About the author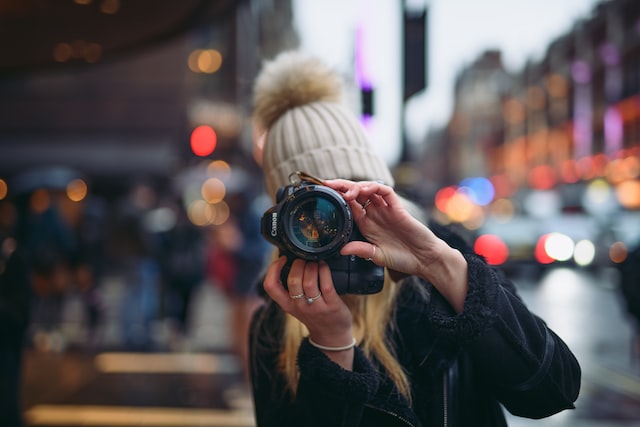 Alexa is a talented photographer, writer, and world traveller who speaks four languages. She is equally comfortable walking around a city and exploring museums as she is out in the wilderness discovering nature and photographing wildlife. She is an avid coffee drinker, and can often be spotted in local cafes when she needs a break.