Standing in the Prague Jewish Quarter I experienced a flood of different emotions. History is all around as the area contains the oldest Jewish European synagogue, cemetery, and other artefacts. It contains some of the only surviving Jewish buildings of WWII, thanks to a bizarre plan for the structures.
Czechoslovakia had become a protectorate of Nazi Germany as a result of The Munich Agreement. (England, France, Italy and Russia traded Czech for protection). At the time there was an existing Prague Jewish Museum. With the unimaginable intention of creating a museum of a soon to be extinct race, the Nazis expanded the existing museum with all of the Jewish artefacts they stole throughout Europe.
Now the world has a collection of Jewish treasures surrounded by the memory of sorrow and loss. The artefacts are housed in several locations throughout the Prague Jewish Quarter, and no photos were allowed in most of the indoor areas.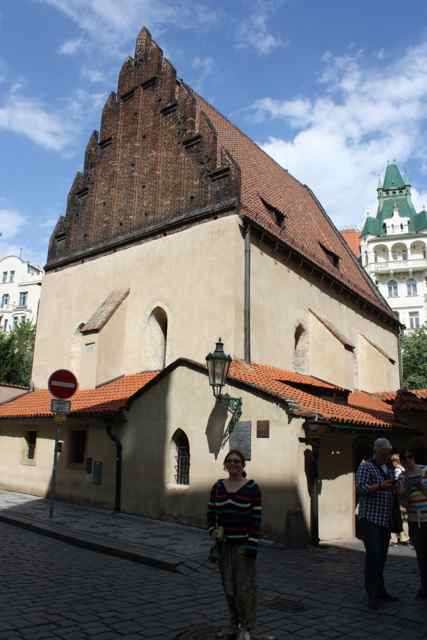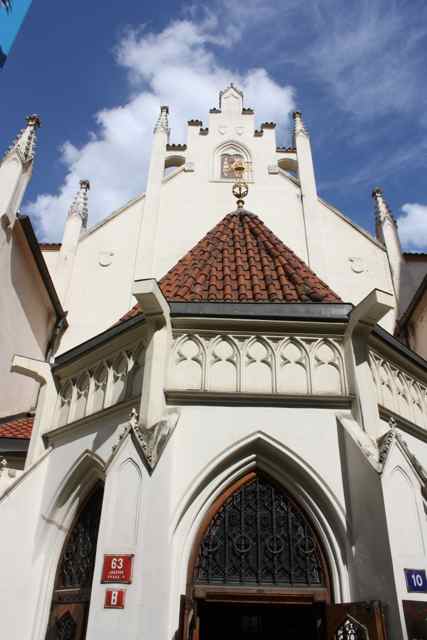 The Old Jewish Cemetery was in use from the early 1400s until 1787. In the Jewish religion, bodies cannot be unearthed and moved. So, as the cemetery become too small new graves were built on top of other graves, only the stones moved to the surface. It is estimated that there are approximately 12,000 tombstones presently visible, and there may be as many as 100,000 burials in all.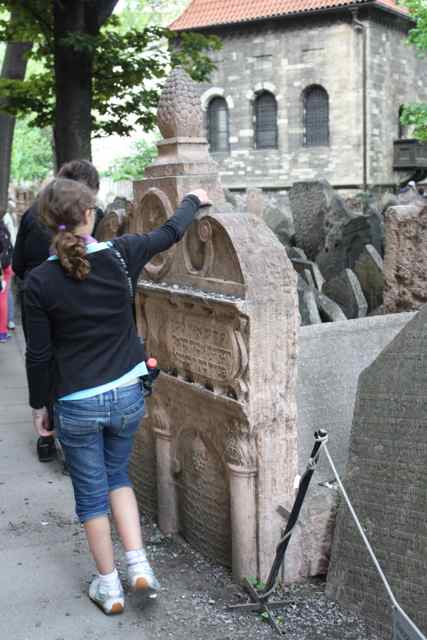 Jerusalem Synagogue is Prague's largest and possibly most beautiful synagogue, yet it does not reside in the Old Jewish Quarter.
Prague is also famous for having the oldest working astronomical clock in the world.
⇒ Check availability on Stories of Jewish Prague: 3-Hour Historical Tour
All photos on this page © Rhonda Albom 2012


Have you been to the Prague Jewish Quarter?