The 800 year-old McKinney Kauri greeted us as we walked towards the boardwalk of Parry Kauri Park in Warkworth, New Zealand. On the day we visited, a group of students were at the base of the tree listening to their guide talk about the largest native tree species in New Zealand, growing only in the subtropical north portion of the North Island.
I couldn't hear what he was saying, and going up close enough didn't feel right. I am sure he told them that there were many more kauri forests 1,000 years ago, when the first people arrived on the island. Kauri remained prolific until the European settlers arrived in the 1700-1800s. Now they are protected.
The McKinney Kauri
Traveler Tip: Maori legend tells us that anyone can place both their hands on the 800 year old kauri tree, close their eyes and make a wish.
Hiking in Parry Kauri Park
The park is about an hour north of Auckland by car, just before the township of Warkworth. It is one of my favorite spots to get out and stretch my legs. It only takes about 30-45 minutes to walk the loop.
Right next to it is the Warkworth museum.
Kauri can grow to over 50 m tall, with trunk girths up to 16 m, and live for over 2,000 years. New Zealand's largest, Tane Mahuta, is on the West Coast and we saw it when my niece was visiting New Zealand. When we drive around the top of the North Island, we can see both trees.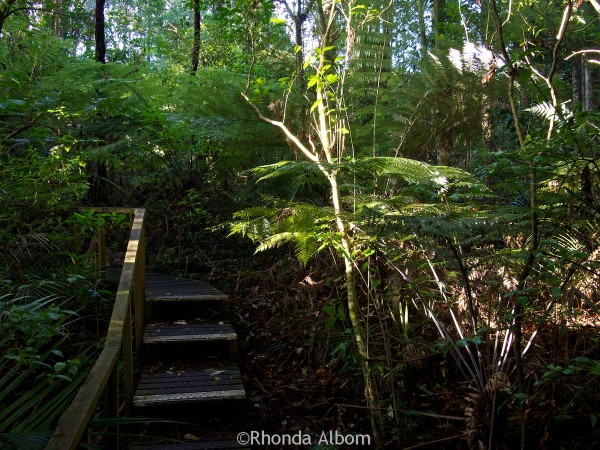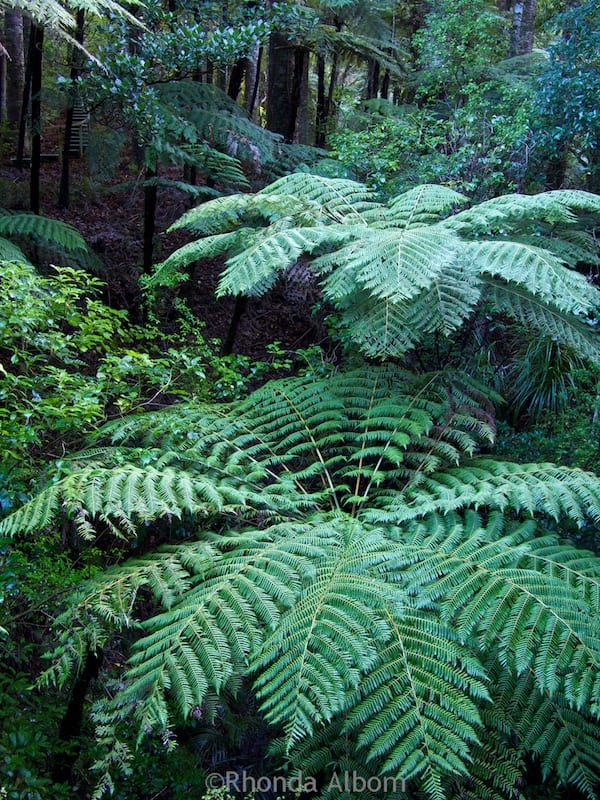 Kauri History
Want to learn more about the history, past uses and current threats to this masterpiece of nature? Check out this page at the New Zealand Department of Conservation.
Have you visited Parry Kauri Park or seen these trees somewhere else?
If you enjoyed this article please pin it or share it on social media.