Fuipisia Falls is a hidden gem on a private family's land in Samoa. Not our family but rather a wonderful Samoan family who took us through the bush and across a creek to see the rushing waterfall despite the rainy day. This horsetail waterfall drops 56 metres (185 feet) into the Mulivaifagatola River.
The pounding falls may have been effected by the pelting down rain, although we have read that Fuipisia Falls are intense all year long.
Note: Based on world conditions, we advise checking official channels including cancellation policies prior to booking. Also, with often reduced capacity, booking ahead becomes more important.
Fuipisia Falls View Point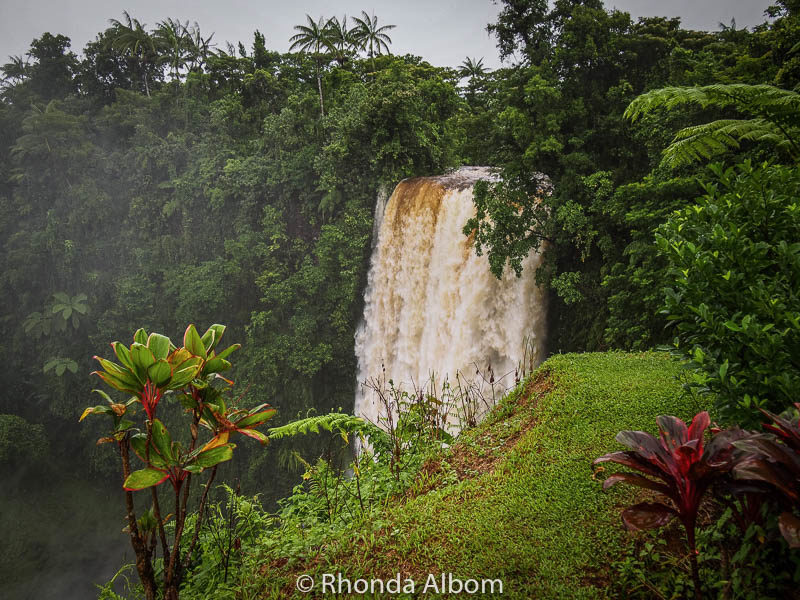 Trail to Top of Fuipisia Falls
Above Fuipisia Falls View Point
After Visiting the Falls
Friends
By the time we left the family, we felt as though we had made some friends on the island. It helped that our teens were of similar age and compared their educational experiences as they are both studying algebra, English and science.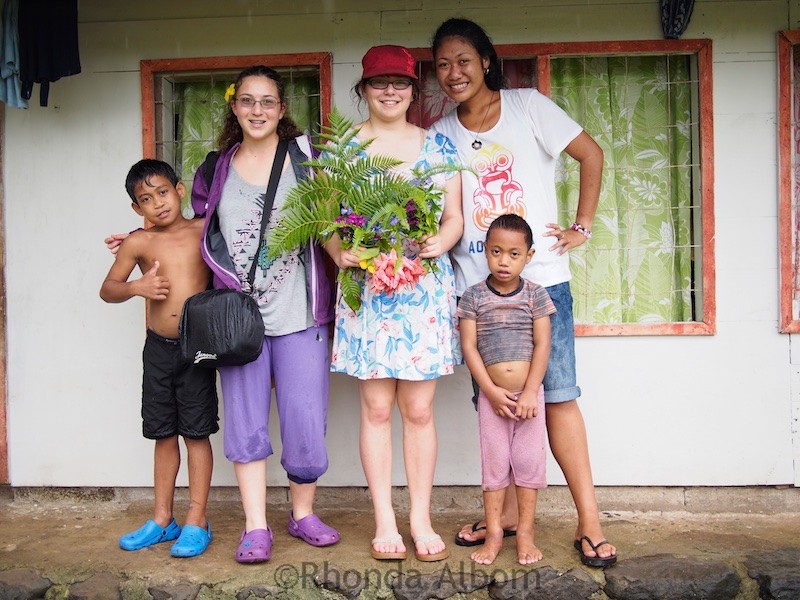 Practical Information Visiting Faipisia Falls
Faipisia Falls is on a private property in the Village of Lotofaga.
The parking is off road, along the family drive and feels more like you are visiting a private residence than a business. That's because this is their home, and when visitors arrive, they stop and take them to the falls.
Faipisia Falls are open daily.
We paid the family WST $10 (about $5 each) to see the waterfall.
This powerful waterfall is one of our Samoan highlights as we spent the day driving around Upolu Island.
We stayed at Saletoga Sands resort in Matatufu. Our package included use of the car for a day.
Have you been to Samoa? Do you like waterfalls? Would you pay to see a waterfall like Fuipisia Falls?