Black or white, bouncing, bleating, baby lambs make me smile. Despite the chill in the air, this is my favourite time of year to walk in Shakespear Park (A regional park north of Auckland New Zealand). Birthing is just about over and the hills are dotted with happiness. And this year there is a special treat, despite there being no black sheep, neither ewes nor rams there are a few black lambs.
We went in search of them two days ago. Slowly at first as we kept our distance while stopping to smile at scenes like this:
After I surpassed my 10,000 steps and my adorable quota was more than satisfied, we gave up looking for the baby black sheep.
Fortunately hubby volunteers at the park every Tuesday, so he found out where they are and this afternoon we took another hike. First across a field, then up 63 steps, across a muddy path, over a boardwalk and as we approached the paddock, the wind was howling. The sunny afternoon had vanished and the rain was beginning. I was determined, so we carried on, and when we finally spotted a black lamb the rain was beating sideways, the way it often does in New Zealand. Taking a photo without the lens getting wet was quite the challenge, and I was glad I had my water resistant body of my Olympus OM-D
Em5.
If you are visiting Shakespear or any park with baby lambs, please remember mothers and babies are bonding. It's important to leave these new families be. Never hassle them.  If frightened, lambs will run away from mum risking hypothermia or starvation. Don't go between ewes and their babies and NEVER pick up baby animals.
Have you seen baby lambs? Is there a black sheep in your family? Is he as cute as the one we saw in Shakespear Park?
This post is also linked to Our World Tuesdays.
If you enjoyed this post, please pin it.  Here are two options: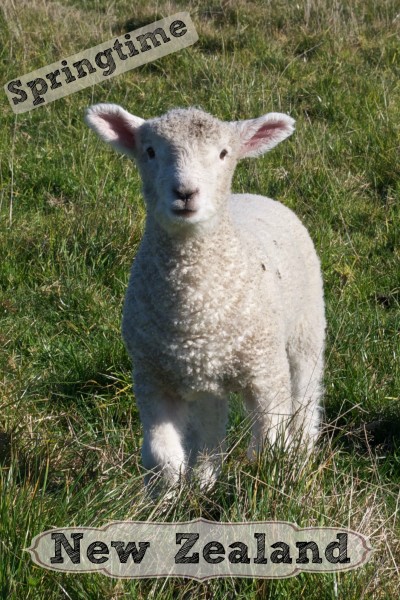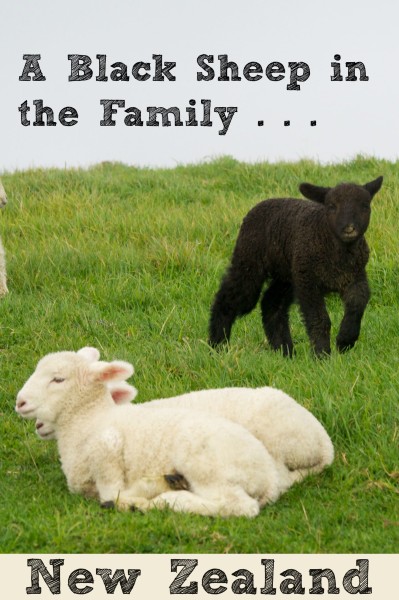 Seven ridiculously simple tips that WILL improve your photos
Whether you shoot with a phone or a DSLR, let me share my secrets.
Subscribe to Albom Adventure's Travel Tips newsletter and download our free ebook: Take Better Travel Photos By Rhonda Albom