Novodevichy Convent and Cemetery is one of the more interesting places we visited in Moscow. Historically, it has close ties to the Kremlin. Built in the 16th and 17th centuries, it is interwoven in Russia's political, cultural, and religious history. Novodevichy is Russia's only convent that served as both an ancient nunnery and a fortress. Today it is a working religious institution and tourist destination. Its New Cemetery is considered one of the most prestigious in the city.
It was the women who came here to "take the veil" that fascinated us the most. From the 16th-18th centuries, women from the tsarist dynasty, as well as other wealthy and nobility families, were sent here to "retire" and for their protection, many against their will.
Novodevichy features eight cathedrals and six residential or service buildings. The Novodevichy ensemble is a UNESCO world heritage site since 2004.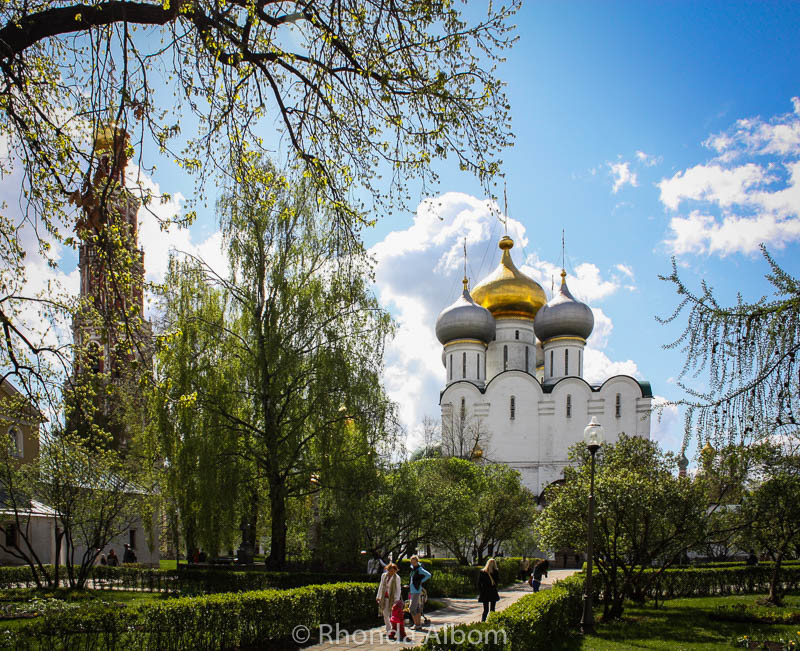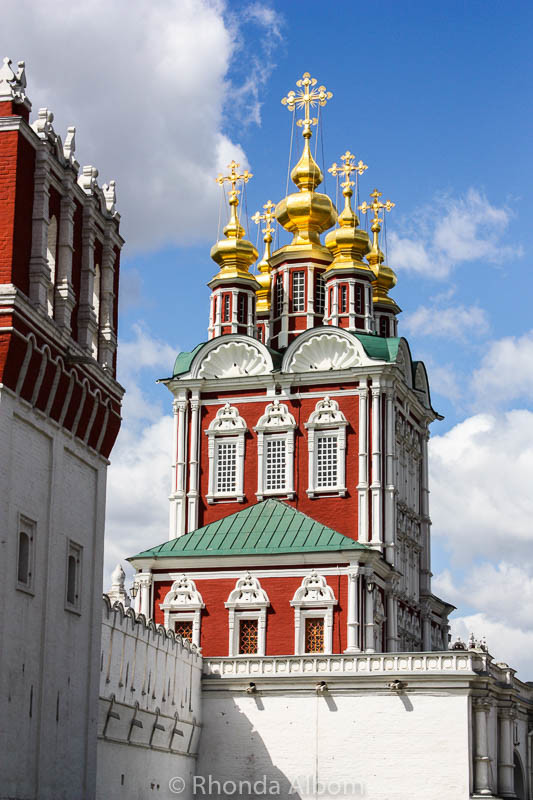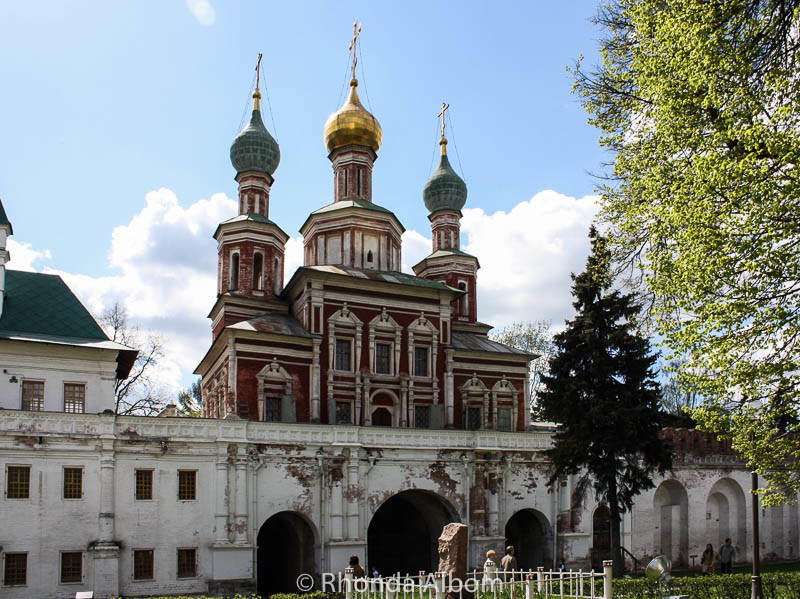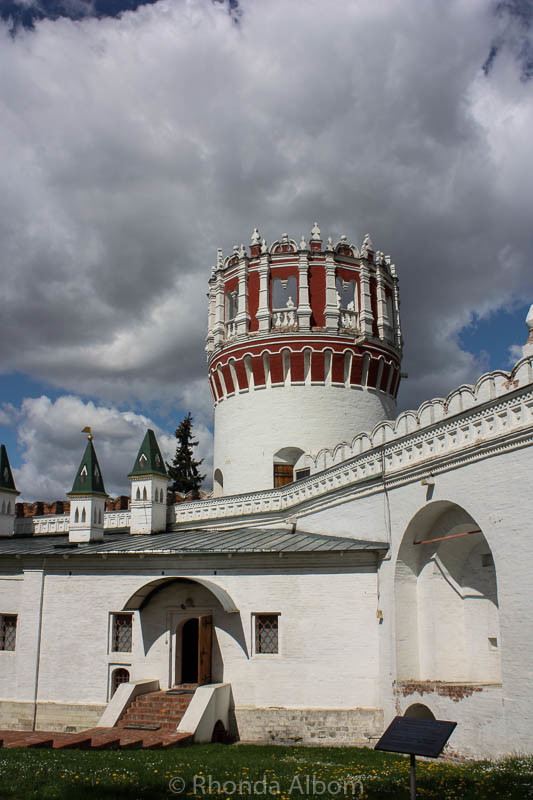 Practical Information:
Located on the south-western side of the city, Novodevichy Convent is accessible via the Moscow Metro.
Dress respectfully if you are planning to enter any of the churches, women should have head and shoulders covered, while men should wear long pants.
Hours vary and can change on any given day. The museum is generally open to the public from 9 am to 5 pm, and the grounds from 7 am to 7 pm. However, it is best to check before you go.
There's an interesting historical article on Moscow.Info.
We planned our own days in Moscow and found Lonely Planet Moscow City Guide to be very helpful. If you prefer a tour, we have been impressed with Viator in other cities, and they offer several tours in Moscow.
We stayed at the Moscow Marriot, and they provided us with the sponsorship paperwork we need for our Russian tourist visa. Most of the better hotels will do this. Check prices and availability at Booking.com.
Note: Based on world conditions, we advise checking official channels including cancellation policies prior to booking. Also, with often reduced capacity, booking ahead becomes more important.
Have you been to the Novodevichy Convent?
If you enjoyed this article, please share it on social media, including Pinterest: