Moscow at night is even more colourful than it is during the day. It is springtime, and the sunsets late, with light until about 9.30. Therefore we had a late start, but we were determined to see some the best Moscow at night sights.
Most of the streets seemed somewhat busy, and we felt quite safe. Although we turned one corner to discover several drunk men, who tried to initiate Russian conversation. What came to mind was a section in Lonely Planet Moscow City Guide that suggested if out in Moscow at night we should not speak in our native tongue loud enough for others to hear, stay away from the drunks, keep clear of public gatherings and remain on the lit / well-populated roads.
I have to admit, after that, I was pleased to find that the metro trains were still busy at midnight.
Here are my three favourite shots of the shoot: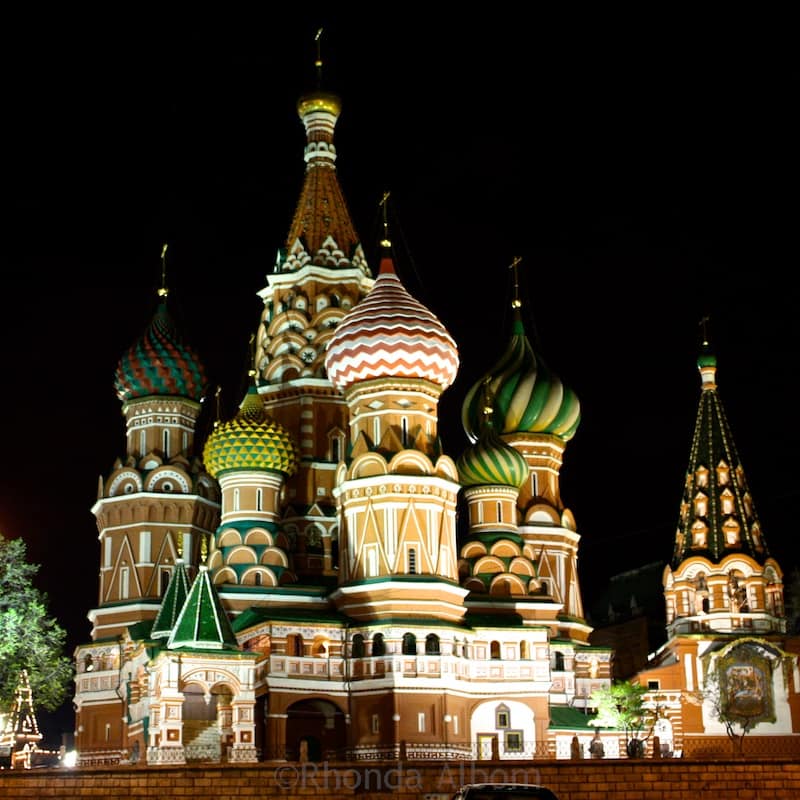 Practical Information:
We planned our days in Moscow. If you prefer a tour, check out this private tour of Moscow by Night.
We stayed at the Moscow Marriot, and they provided us with the sponsorship paperwork we need for our Russian tourist visa. Most of the better hotels will do this. Check prices and availability at Booking.com.
Note: Based on world conditions, we advise checking official channels including cancellation policies prior to booking. Also, with often reduced capacity, booking ahead becomes more important.
Would you venture out in Moscow at night alone, or would you prefer a guide?