Do you know your rights if your flight is delayed or cancelled? Glasgow author Teodora shares her story and tips on obtaining flight delay compensation. See her details below.
Right now, many of us are daydreaming and thinking about past adventures rather than travelling. We are eager to hop back on the plane as soon as possible.
But flying isn't always as smooth as we want it to be.
How I found out I could get flight delay compensation
I am sure everyone has experienced a delayed flight at some point. In fact, I was just telling the story of my trip to Dublin to a friend the other day.
Here's what happened:
Everything went great, until I had to return to Glasgow. There turned out to be an unexpected delay.
I had my passport and boarding pass checked at the gate and went through. But, instead of going to the plane, everyone was suddenly told to wait at the staircase. After waiting for probably about half an hour or more, they finally told us to go back and wait.
We waited patiently for a bit; then, most of us sat on the floor and started worrying. We were getting tired, annoyed, and anxious. What was going on? How much longer did we have to wait?!
I had been carrying a heavy backpack around the zoo the whole day and was just dying to go home and sleep. And, it was getting late.
Finally, we queued again. Our boarding cards got checked one more time and we boarded the plane. But we had to wait some more, of course…
I don't know how much later, we took off. And as a result, I got home at midnight. Luckily, I didn't have to go to the university the next day.
That's how my otherwise wonderful experience ended with a bitter taste in my mouth.
After I shared the story with my friend, she asked me if I had claimed flight delay compensation. What's that? I wasn't even aware I could do such a thing!
She recommended contacting SkyRefund because they have helped her get compensation before. I immediately went on their website and checked whether I was eligible for flight delay compensation. Even though my flight was several years ago, it turned out I could still get some compensation. Amazing!
The lesson is, if you know your rights, you'll be able to protect them. Here is what you should know if you're in a similar situation.
Your passenger rights
According to Regulation (EC) No 261/2004, you might be entitled to financial compensation if you are flying from or to countries from the European Common Aviation Area (ECAA), which includes 28 EU members states and Switzerland, with an airline that is registered in ECAA, and you experience one or more of the following flight disturbances:
a long flight delay,
a flight cancellation,
denied boarding.
You can receive up to 600 euros per passenger, so it's definitely worth checking if you're eligible.
Conditions in which you can get flight delay compensation
However, there are certain conditions that need to be met so that you are entitled to compensation.
Your flight has to be delayed by at least 3 hours and the reason for that must be the airline's fault, like a technical problem for example. If the delay is due to any unforeseen circumstances (like a storm), the airline isn't responsible.
What's more, if you have been downgraded to a lower class than the one you booked, you are entitled to reimbursement of a percentage of the price of your ticket, depending on the flight distance.
The good news is, you can claim compensation for a flight you took in the past several years!
Unfortunately, the whole process of claiming compensation from an airline can be quite frustrating. Sometimes it takes months or even years to receive the money you're owed.
This is why it's strongly recommended to seek the assistance of a company like SkyRefund. They will deal with all the hassle (documentation, prolonged correspondence, etc.) for you and even fight in court to get the amount you deserve. It's much better than being on your own, not knowing what to do, or constantly chasing the airline to respond as if you have no other job.
What's great is that these types of companies don't charge you any fees before they have successfully helped you claim your compensation.
Protect your rights
Many airlines try to avoid paying compensation. They offer ticket refunds, bonus miles to your account, vouchers, and so on, just to appease you. And lots of passengers shrug and move on. That's the last thing you want to think about after returning from a holiday.
But don't be fooled! You deserve much more. Know your passenger rights and demand your compensation.
Maybe you already knew all of that. But there are many who still don't. Share this with your friends and other travellers so that everyone can get fairly compensated for a delayed or cancelled flight.
And don't forget to go to SkyRefund's website right now and check your flights.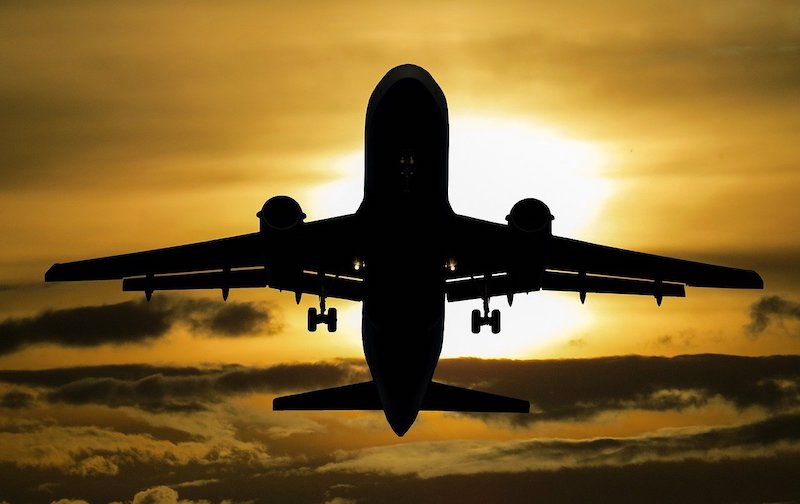 Save on your trip with these resources
These are our go-to companies when we travel. We believe this list to be the best in each category. You can't go wrong using them on your trip too.
Flights: we use Expedia for the best and cheapest flight options.
Accommodations: we use Booking.com (hotels), VRBO (self-contained), or Hostelworld (budget).
Cars (gas or electric): we use RentalCars to search for deals and dealer ratings.
Campervans or Motorhomes: we use Campstar where Albom Adventures readers get a 3% discount.
Motorcycles: we have heard good things about BikesBooking.
Private guides: we love the private guides at Tours by Locals.
Travel Insurance: while not required, we always opt for travel insurance and start at InsureMyTrip to compare coverage plans.
Check out our travel resources page for more companies that we use when you travel.
Save for later
If you enjoyed this article on flight delay compensation, please share it on social media and save it for later on Pinterest.
Have you had a delayed flight that might qualify for flight delay compensation?
You might also like …
About the author

Thea has recently graduated from the University of Glasgow. Her goal is to visit as many places as possible and learn many foreign languages. When she isn't traveling, she is reading or writing poems and short stories.
Photo Credits
Photos on this page are either shot by our team and watermarked as such, in the public domain, or some stock photos were supplied by DepositPhotos.